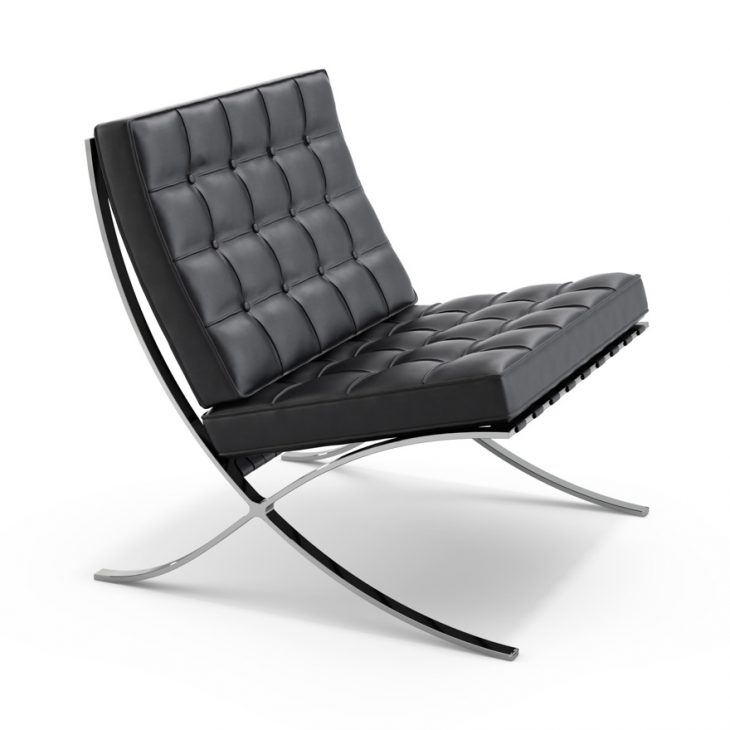 What defines an iconic chair? Better yet how does an iconic chair become one of the top ten ever designed? They maybe chairs manufactured in the past or they could be manufactured in the present. In this article, the 10 fanciest chairs ever made will be discussed. It will be different in each person's mind as to what an iconic chair is and which ones do not make the grade.
Read more after the jump: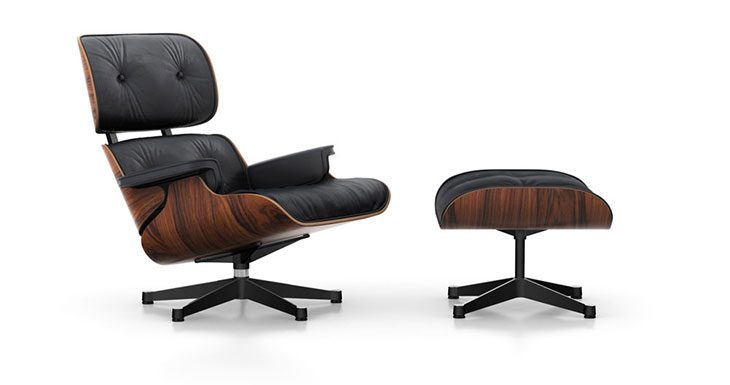 1. Eames Lounge Chair
Again, what makes a chair a classic? The main consideration is that it is comfortable to sit in. It can be the best-looking chair in the world but if it is uncomfortable to sit in you may think people won't like it but they will anyway. Eames Lounge Chair fits the bill because it was designed for the customer's comfort in mind.
Ray and Charles, a husband and wife designing team, created this unforgettable chair in 1956. They did not intend to make it an iconic lounge chair in the first place; they just wanted to improve on the existing lounge chair designs of the day. Their chair is undeniably recognized wherever they are set in the home, business, etc. The designers wanted the chair to fit like a glove and they wanted the user to lose their self in sitting in the chair. They wanted the chair to have the look of a baseball glove. Grab a book or paper sit down and lose your tension in its soft comfortability and say goodbye to all your cares.
2. The Eames Chair
People complain they are sick of this chair being everywhere. This is why it is an iconic chair because it is everywhere. The chair is appealing to look at and it is very comfortable to sit in. Another grand feature of the chair is that it is highly customizable. The chair is versatile because it comes in many colors and shapes. You can put in your home or in your office. It is up to you because you can get whatever type of chair you fancy. It took the Eames years to design and perfect this year.
3. Egg Chair
Yes, you read it right an egg chair. No, the chair is not stuffed with egg shells, or eggs it is just called an egg chair. The designer, Arne Jacobsen, invented this chair in 1958. He had one objective in mind that was to design a chair that would give you privacy in public. How ironical to design a privacy chair that will be placed in a public setting. The designer just wanted to design a chair that would give the owner privacy in public. The designer had no vision for the chair to reach the masses or become an iconic symbol. This is exactly what happened as soon as it hit the market the masses fell in love with it. Such an oddly-shaped chair would become so popular. Arne passed away unexpectedly on March 24, 1971 while he had a lot of projects still going on.
4. The Standard Chair
He was a talented person with a marvelous eye for detail. He started his design aspirations in 1931. He designed this chair with simplicity in mind. We are talking about Jean Prouve who designed items to be logical and practical. He said "Never design anything that cannot be made." In other words, if it is not practical don't design it.
This was the motivation behind his standard chair to make it comfortable, essential, and easy to use. He was an ironworker, engineer, and architect and just an all-around talented person. ¬¬¬This famous chair was designed in 1934, and was bought by the masses. Many people fell in love with this simple design and bought the chair. It looks like an old version of the wooden school chair. No one really knows if he intended for the chair to reach the iconic status it did or that it would sell around the world.
5. Wishbone Chair
The wishbone chair was designed in 1949 and the design is still being produced in mass numbers 70 years later-2019. It is a timeless piece that will be appealing for generations to come. It is a simple but unique design. It seems to be as popular now as it was 1949. People love the simple wooden design with the top arm rest part being shaped into a wishbone. The designer's name was Hans Jorgensen and it could be one of his most famous designs. Considering he has designed hundreds of chairs. This says something about this chair design. The chair became popular in this modern day and it was designed decades before. The designer was Hans J. Wegner.
6. CH88 Chair
This chair has a unique history because it was a late bloomer. It became a fan favorite years after the original design. A very generic name for a very generic design but what a design. It was designed by Hans Wegner the second chair on the websites top ten chairs designed by him. He was such a talented designer this should be no surprise. The design came to birth in 1955. Surprisingly, the chair did not come into wide scale production until today. This chair was designed by Hans J. Wegner another chair that did not come into wide scale production until years later. It makes one wonder if his chair designs were ahead of their time. Or was the design lost and someone found it and decided to produce it?
The Great Papa Bear
Hans Wegner, the iconic Danish furniture designer passed away on January 26, 2007 at the age of 93. He was affectionately known as "Papa Bear". His chair designs were thoughtfully, and comfortably designed. This website's author said of all the iconic chairs the person decided to list; Hans Wegner's designs were comfortable and not just curious to look at or sit in. He was one of the few designers who the author thought designed truly comfortable chairs.
The author writes that "Papa Bear's" chair deigns by far top the list for comfort. The chairs are precisely measured for pitch and depth and the padding is out of this word. Every part of the designs of his chairs were well thought out.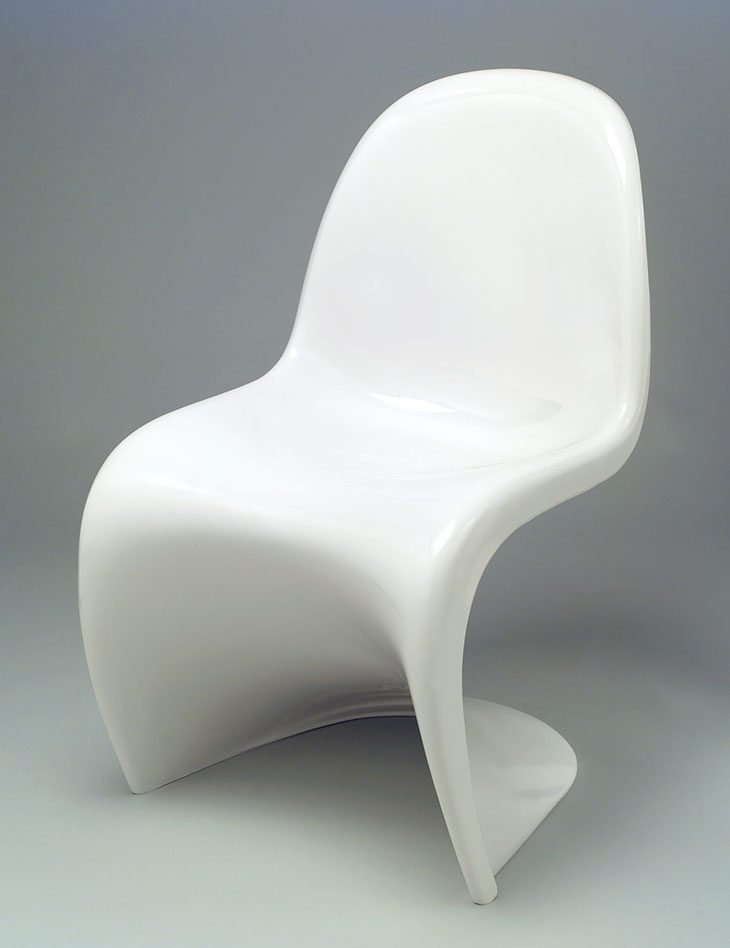 7. The Stacking Chair
Verner Panton, designed the unique stacking chair with a design that was ahead of its time. It is not the most attractive chair to look at or sit in. But the unique design is what captures the eye. The chair comes in many colors and was originally designed in Denmark. The chair was designed in 1960 but it did not achieve full production until 1968. It is a real space saver and multiple chairs can be stacked away in a room.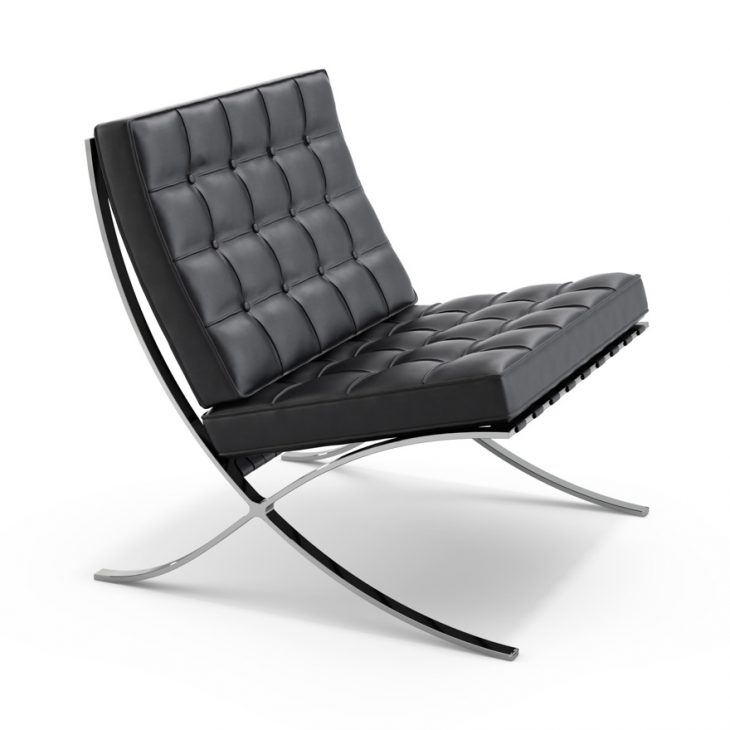 8. Ludwig Mies van der rohe
The famous German furniture designed his famous "Barcelona" chair. The landmark chair was designed at the beginning of the "Great Depression" in 1929. He designed the chair to look fabulous at the "Pavilion" and it still looks fabulous in that place. He designed the chair for looks not for comfortability and the chair really looks great. It is a status symbol even to this day 90 years after it was designed.
If you buy the chair is will look wonderful in your study but it will not be comfortable to sit in. It is a traditional-looking chair for a dentist or lawyer's office. It speaks of luxury and wealth. The chair originally was not designed for mass production but it has been mass produced over the years. It is the "'Rolls Royce" of chairs.
9. The Arm Chair
Ironically, the chair has no arms per se as a part of its design. It was designed by Warren Platner in 1966. He based his design on a chair from the age of Louis XV. He modified the cumbersome design of the chairs of those times. He used modern materials to make a modern and wonderfully light chair. The chairs are intricately and thoroughly designed. Each chair takes 1000 welds to complete its structure. It may not be the most comfortable chair to sit on or the most aesthetically-pleasing to look at but is a very popular chair.
10. Le Corbusier "Grand Confort"
This iconic but simple deign was created by Charlotte Perriand and Pierre Jeanneret in 1928. It fit in the 1930's to the 1980's but it will fit in any era. The "chair" is really a space to put a cushion in. Or as Corbu referred to it as a "cushion basket". It is an exterior, metallic exoskeleton that still transcends time. It is a widely used chair but the appeal of the chair is not known. It was birthed in France right before the depression.
The article has listed and described 10 of the most iconic chairs ever designed. The chairs come in all shapes and sizes. Some of the chairs were comfortable to sit in and others were designed for looks only. It is odd what will become an iconic design. Chairs that you would think would reach iconic design do not and chairs that you think will soon be shelved become one of the classic designs of the ages.