S5 design recently completed works on the Hezi Spa Club in Wuxi, China. The Hezi SPA club has a strong connection to the word "water." Design elements resembling water can be found throughout the interior. The designer uses design language to represent modern Chinese style, which is the result of a deep understanding of Oriental Aesthetics. Discover more after the jump.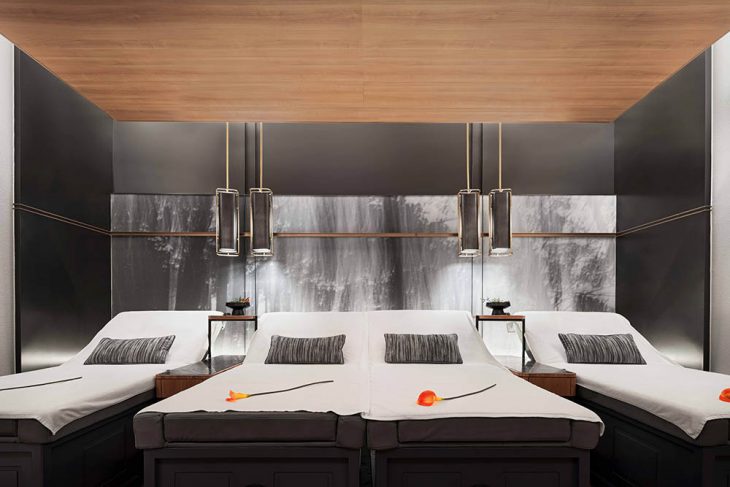 From the architects: Daniel Fan, one of the designers and co-founder of S5 Design, designed Hezi SPA club with minimalism, which locates in Wuxi.
Hezi SPA club closely relates to "water". The designer can easily generate "water" where there is no water, and "borrow" the permeability and ripple of water through textured acrylic. The ripples on the lamp seem to have just rained and fallen on the lampshade. The translucent screen in the lobby is like water vapor condensing into the fog in the mountains, blocking the main entrance and shoe changing area.The patterns on them are faint like moss and distant mountains.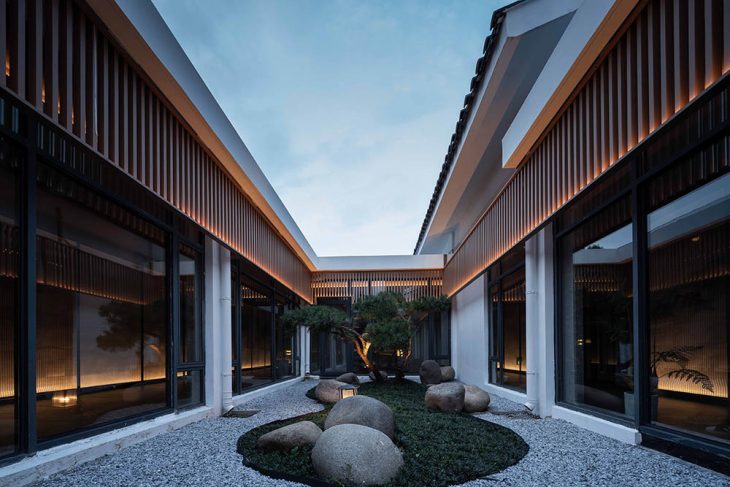 Water-drop-shaped art sculptures in the lobby show the deep connection between the club and "water", carrying the founder's treasure and respect for nature. The designer creates the atmosphere of "ink waterfall on stone" with ink marbles and ink texture wallpapers.
Cold light and warm light are used in the same scene at the same time, making the whole space dignified and elegant.The superposition of glass and metal curtains makes the outdoor light enter the room more softly. It's not dazzling and bright enough.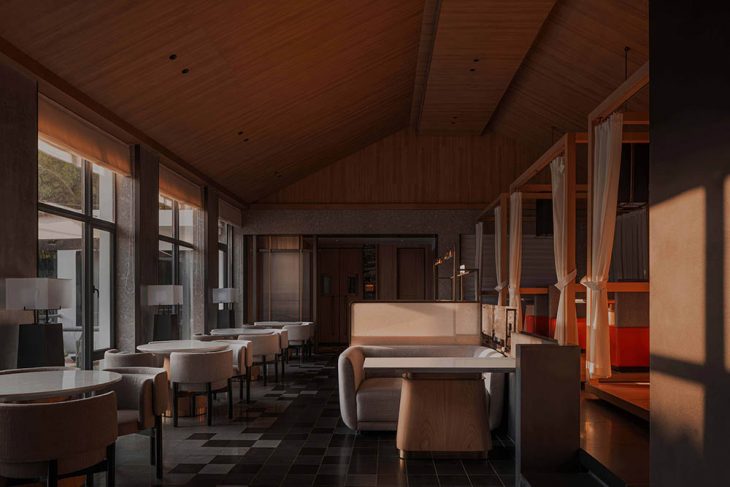 The sunshine in the morning shines into the restaurant. Along with the newly rising appetite, there is the beauty and expectation of "spring is growing"
The roof is simplified, leaving only the lines of positive and vertical ridges to collide. Different ridges add elegance to the simple interior space.The designer divides the space with a large area of color blocks, making the space simple but not simple and regular. The details add a little artistic and life flavor with patterns or arcs.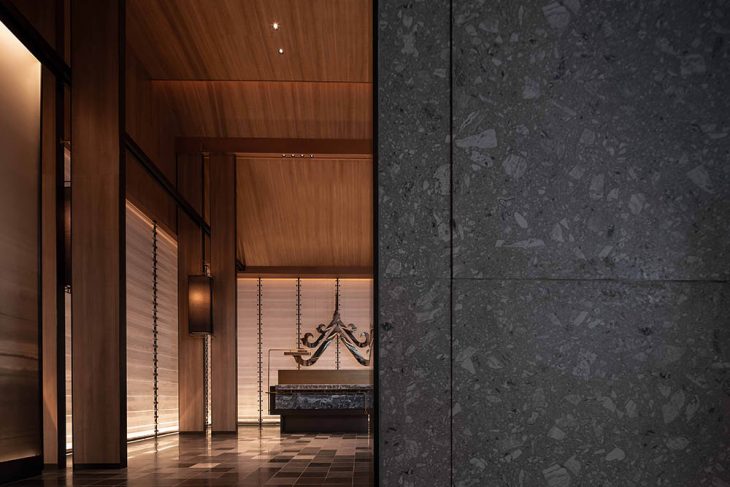 In the restaurant and lobby, the designer abstracts the partition into a "frame". The straight lines are applied to different materials and objects, and the most likely messy space becomes orderly.
The 2-person spa room is equipped with an island-independent bathtub. The grooming space and massage bed are separated by a wooden door, which is very relaxed. The small space is calm and stable.
In addition, there is a footbath audio-visual room in the health museum. The room is divided into three steps, and the side face is decorated with a large wooden fence. The whole feels like a small cinema.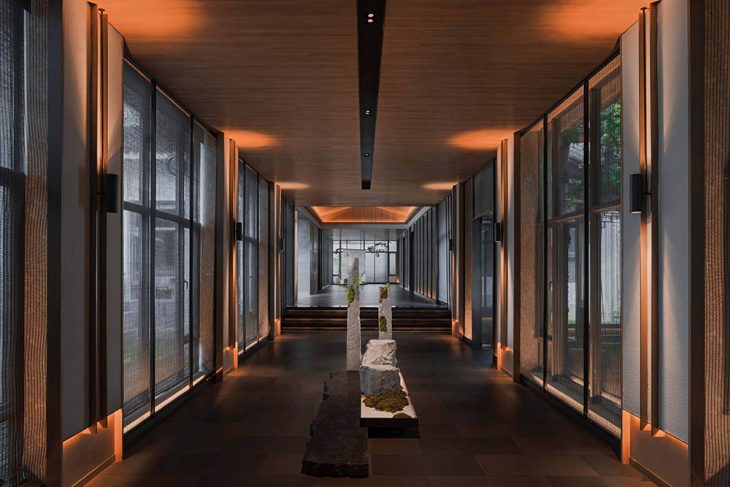 The designer expresses the modern Chinese style in the design language, which is the accumulation of profound knowledge of Oriental Aesthetics and endows the architecture with landscape meaning.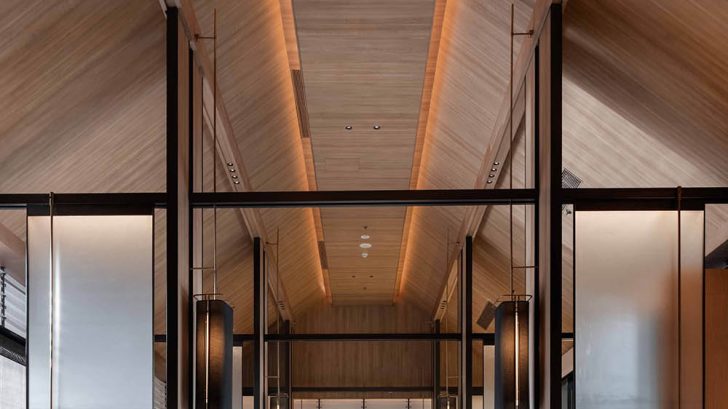 About Project
Project Name | Hezi Spa Club
Project Address | Wuxi, China
Completion Time | 2021.09
Project Area | Interior 2718 ㎡,Garden 412 ㎡
Interior Design | S5 design
Decoration Design |Zhiji furnishing Design
Lighting Consultant|WEGO Lighting Design
Design Director | Daniel Fan
Design Team | Mingshuai Li, Qinghe Kang,Tianyang Zhou
Photography Team | Yiwen Xu, 3wt Architectural & Space Photograph-Chaofan Kang