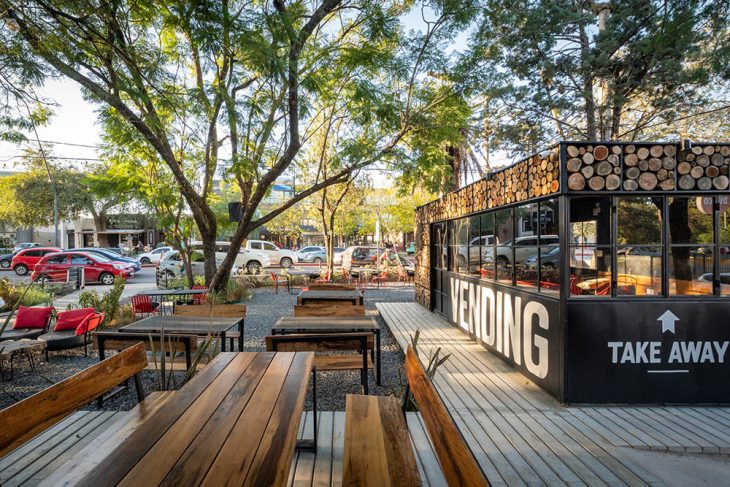 Estudio Montevideo have recently completed their latest project – Homa, a smoked meat restaurant in Cordoba, Argentina. The major objective was to create a welcoming and relaxing environment with a cult-like vibe without losing the tranquility of eating on a veranda or in the shade of the trees. Discover more after the jump.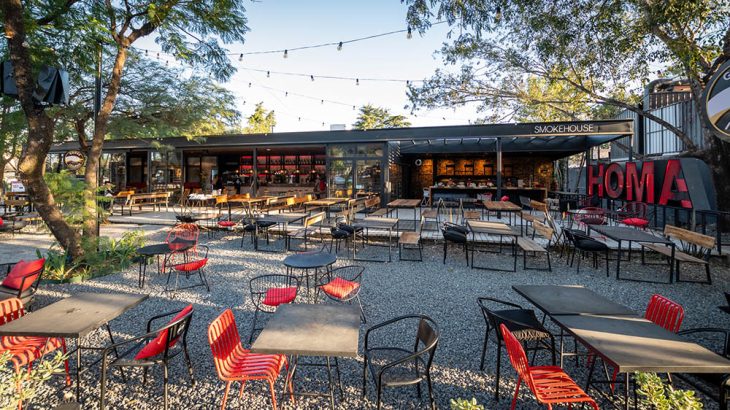 From the architects: Homa, a smoked meat restaurant, is located in Cordoba, Argentina, in a very particular corner formed by a very important avenue in the northwest and a street that, a few meters away, becomes a bridge to cross the Suquía River.
On the land, facing the river, there was an old house from the 30's, which had 130 m2. Because of that, we decided to add a building of another 370 m2, including the large outdoor smoking machine.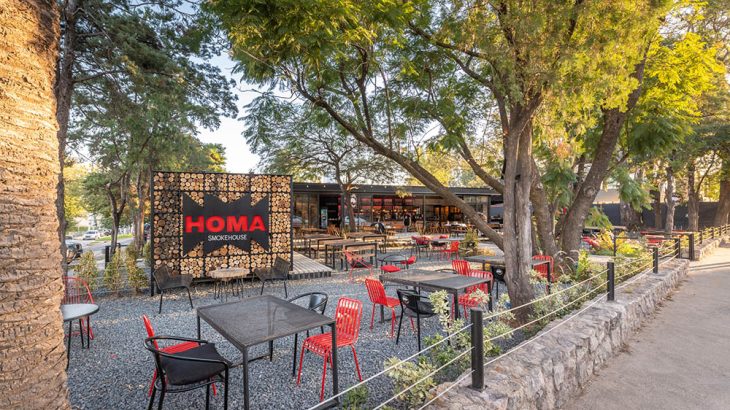 We had to design a very large outdoor entertainment area, a cooking center with a huge smoking machine in a gallery with its own atmosphere, a private terrace attached to the restaurant, and the main enclosed restaurant with its beverage bar. We had to do this taking into account that we converted the old house, that was on the land, into toilets, chambers and also, the main kitchen of non-smoked food.
Our main goal was to create a relaxed and warm place. We also wanted it to be very simple, admirable to the naked eye and with an atmosphere that was ready to be enjoyed. We wanted it to have an air of smoked meats cult without leaving aside the peaceful feeling of eating under a veranda or in the shadows of the trees.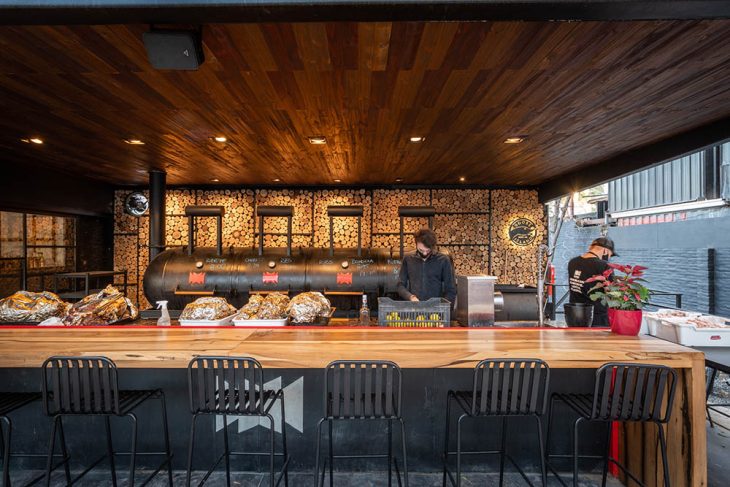 While the house was adapted to be a warehouse, cold storage, bathrooms and general kitchen, we attached a large volume of 7 meters by 40 meters that would be the main interior restaurant. Next to it, we created the gallery where the main actor, the giant 5-meter smoker and its bar, would be located. From there, we created a deck that unified this gallery with the main volume, providing an extension for outdoor dining.
The search for materials was very simple. While the large metallic volumen unfolded on the ground forming the main space as a single black geometry, various textures operated inside and outside to generate the atmospheres. The wood of ceilings and backdrops in different treatments, either boards or logs, gave us that close warm feeling. On the other hand, the use of concrete in walls and floors, used in various ways, smooth, decks, stuccoes, completed the overall composition. A central bar formed of concrete bricks and granite extended in the center to receive and distribute the entire space.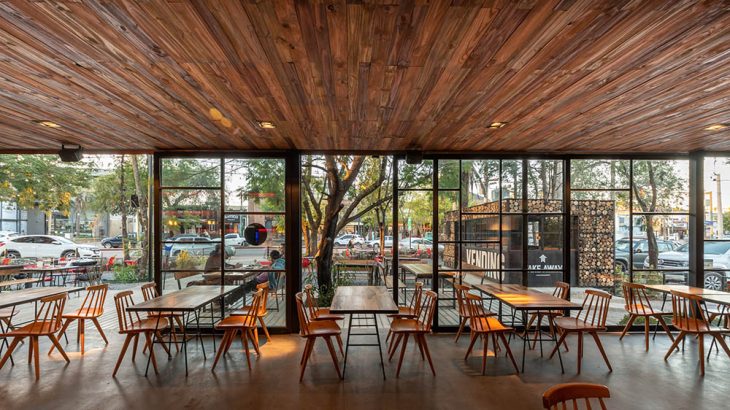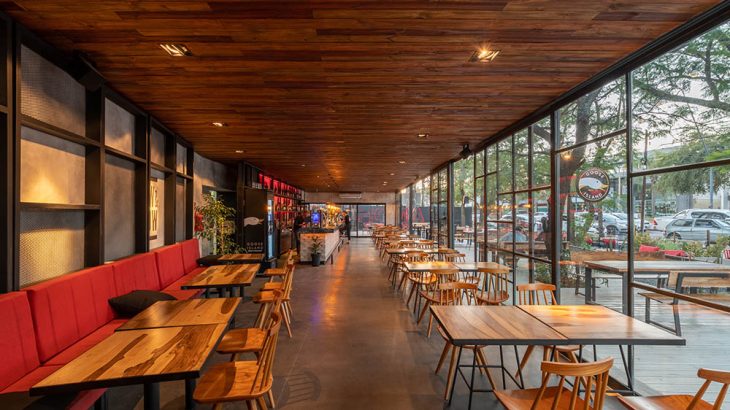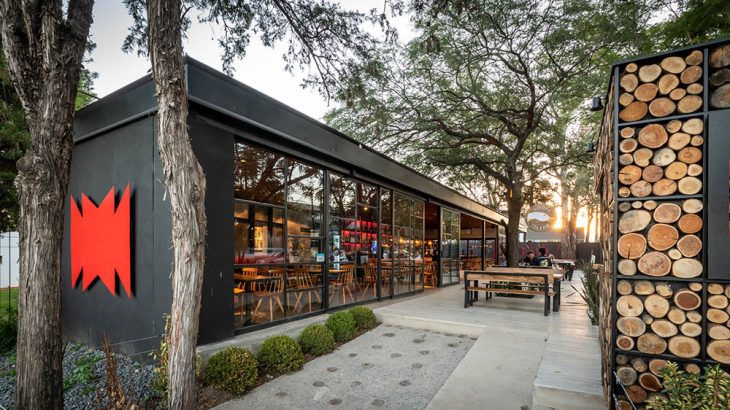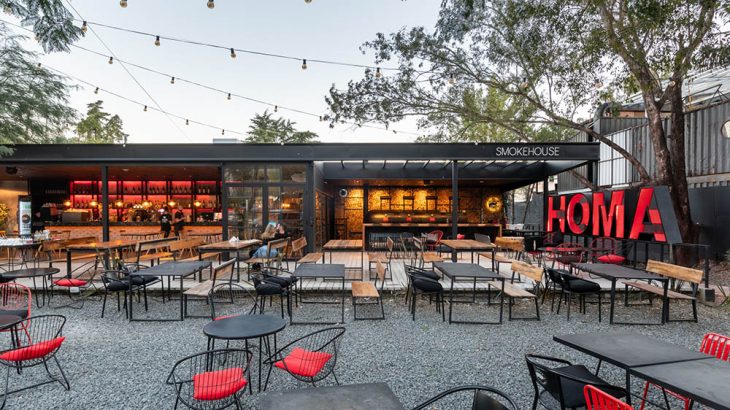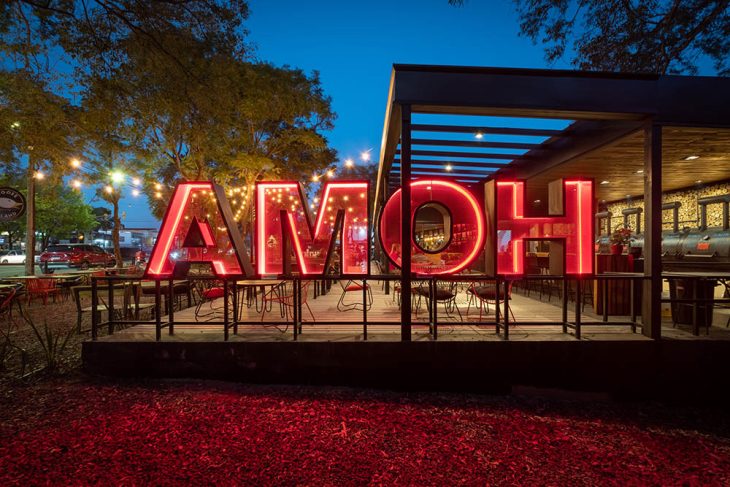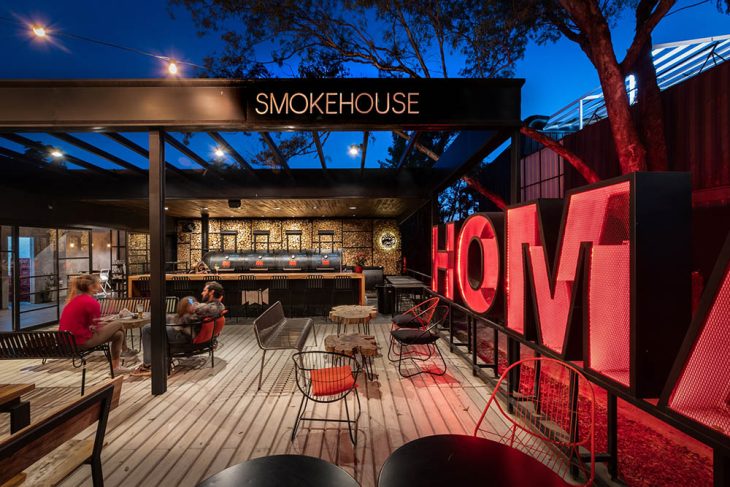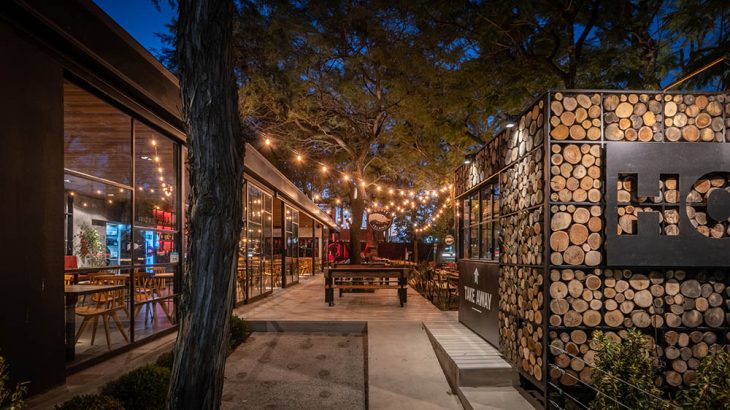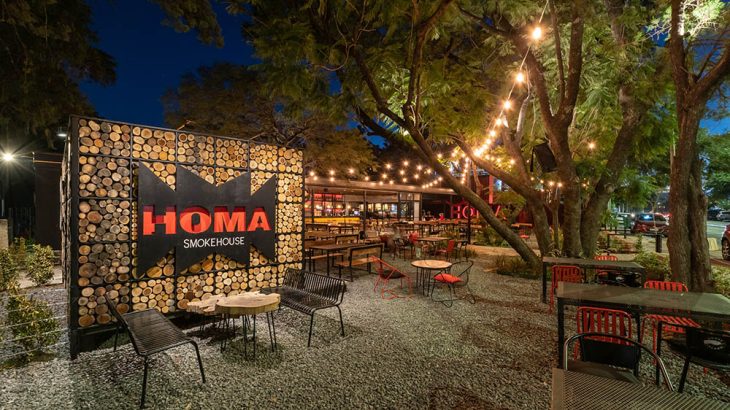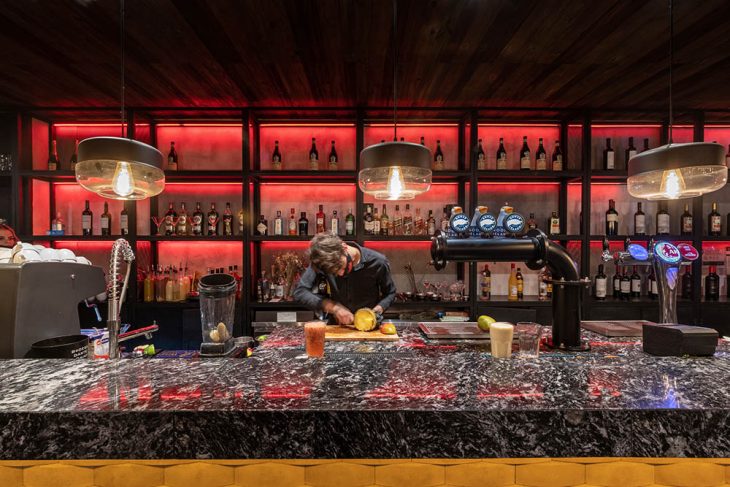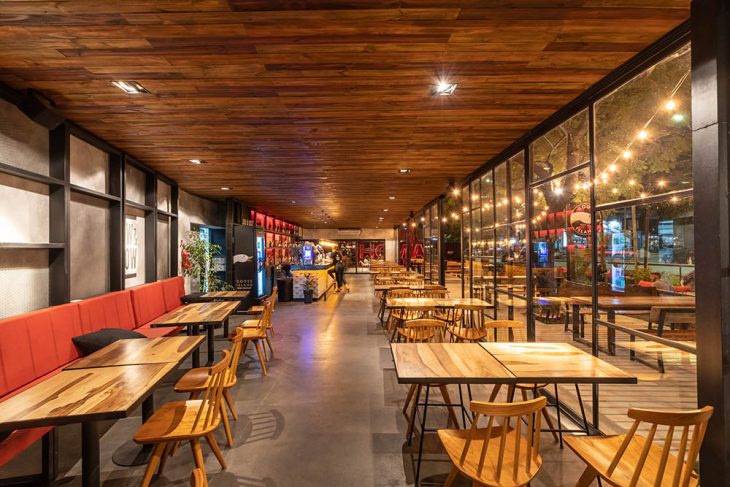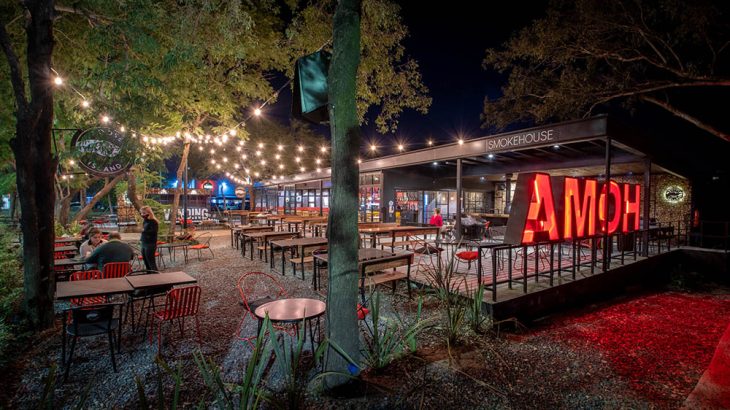 There is no doubt that this huge place, with a multiplicity of situations, and so special because of its smoke cooking machine, brought us changes in our habits in terms of the approach to design that we had been practicing.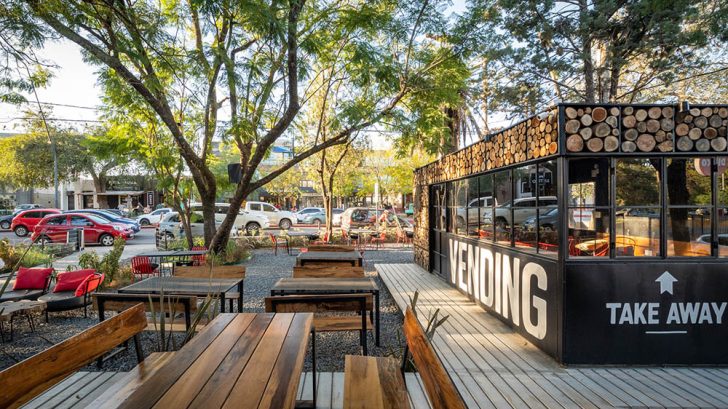 Project Name: HOMA
Architecture office: Estudio Montevideo – www.estudiomontevideo.com
Completion year: 2021
Surface: 700m2
Location: Córdoba – Argentina
Photographer: Arq. Gonzalo Viramonte