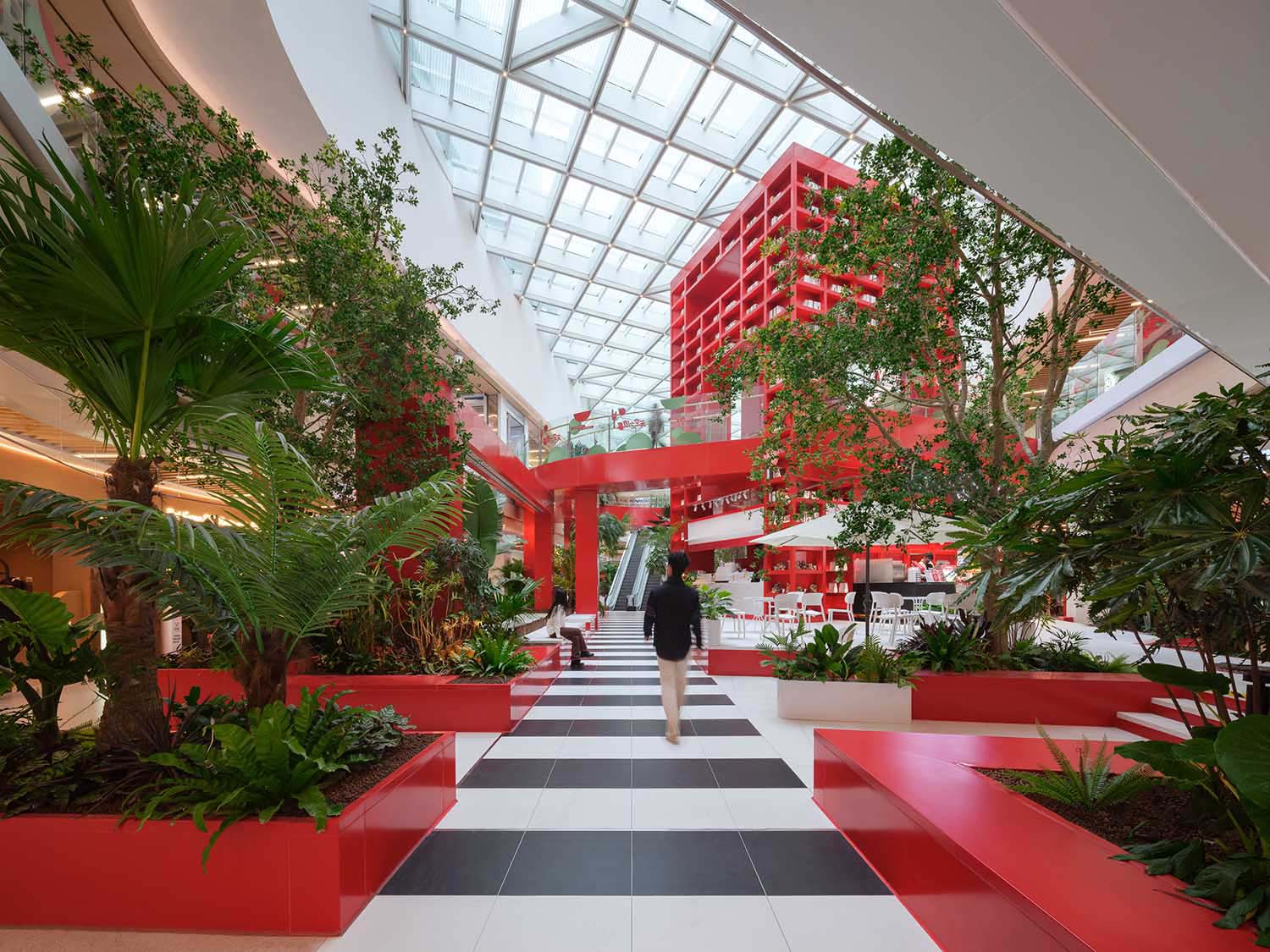 Vanke hired CLOU architects to create the atrium on the fourth floor of the recently finished Future City Mall in Qingdao. Vanke Future City, a brand-new shopping and entertainment area in Qingdao's northern district, aims to revitalize the city's old town and its surrounds by fusing aesthetics, creativity, and social experiences.
The main design challenge was to develop an iconic social space that would entice customers to the mall's upper levels and revitalize its dining and retail spaces. This gave rise to the idea of a realistic jungle garden.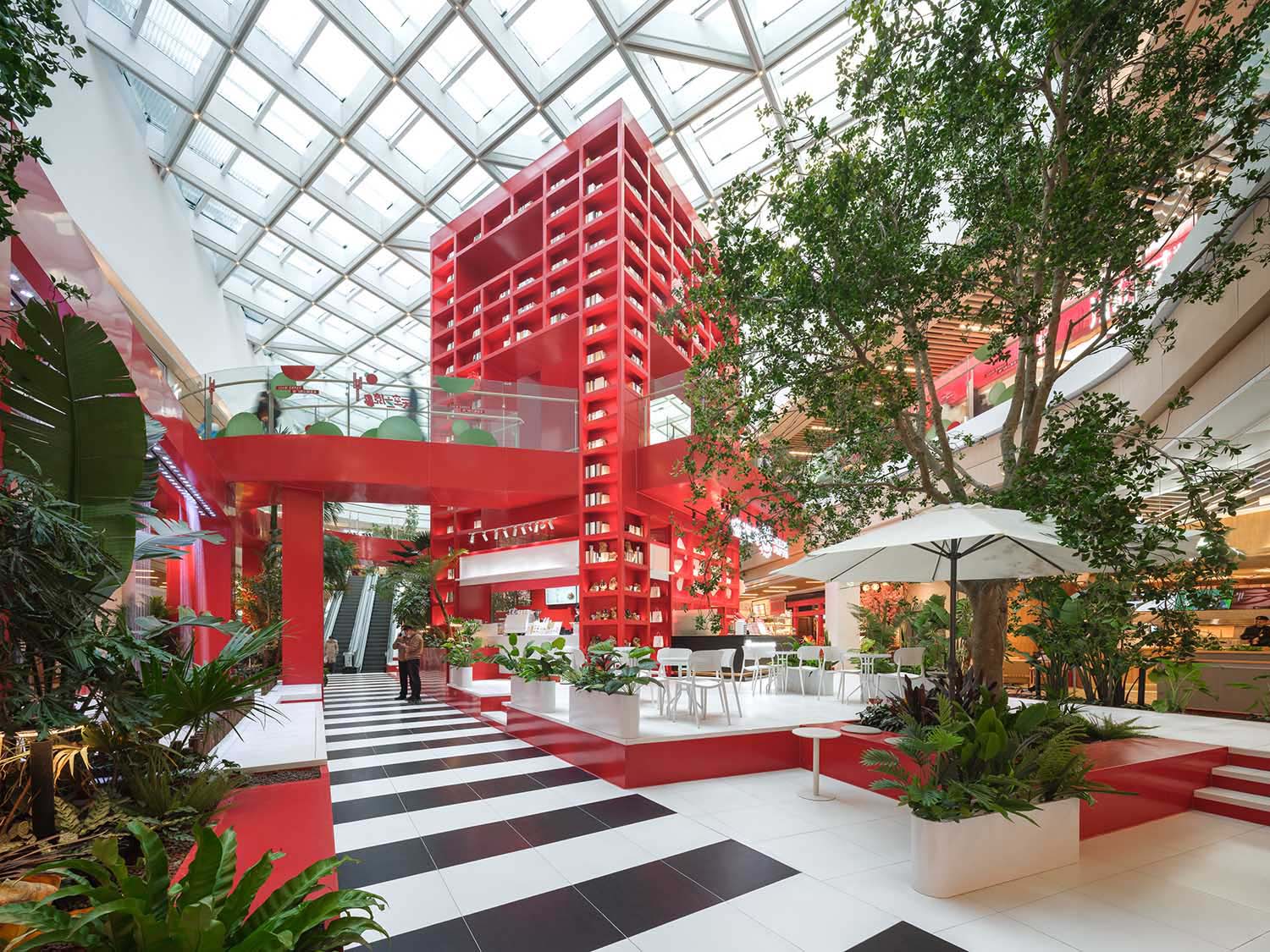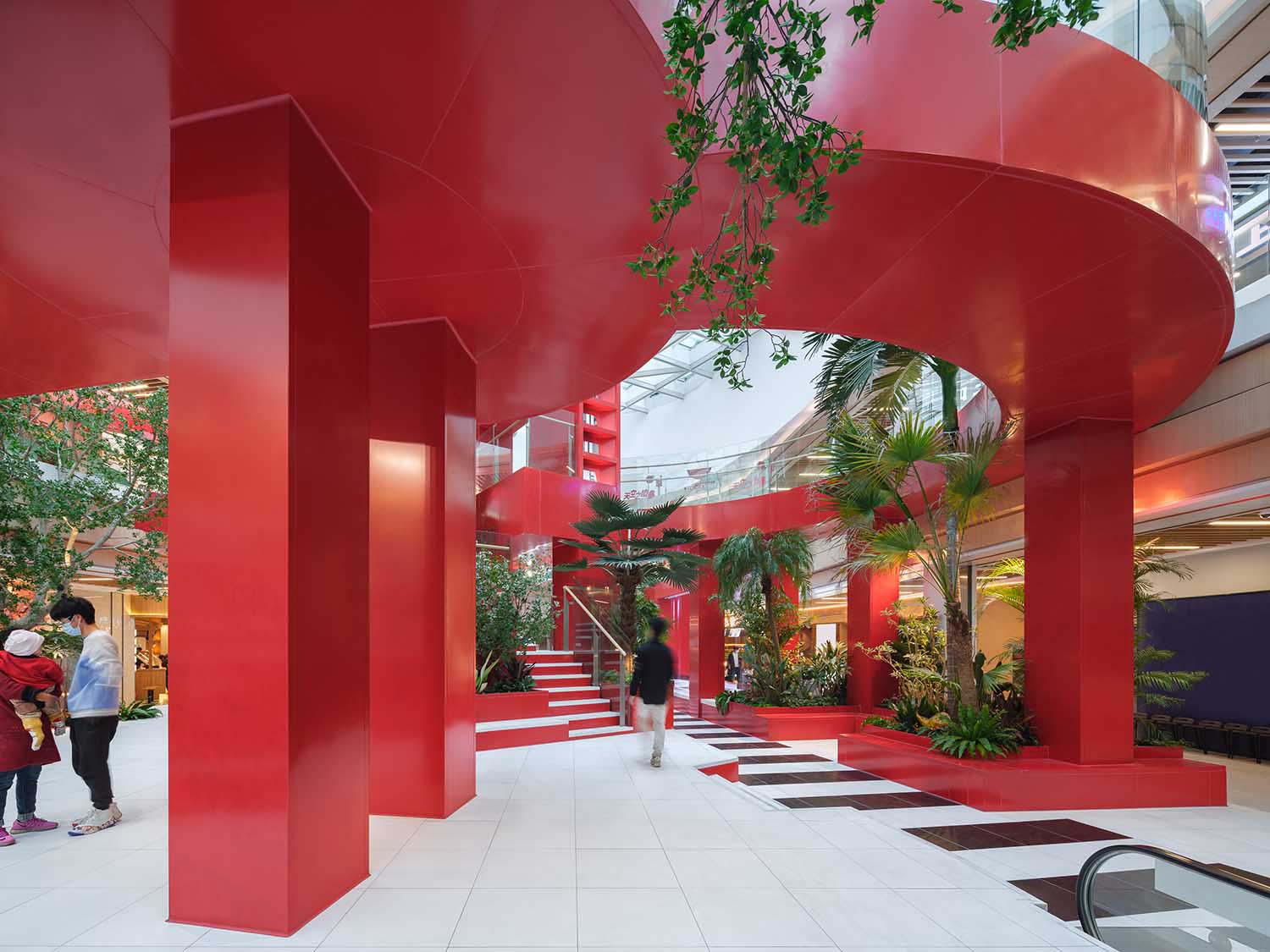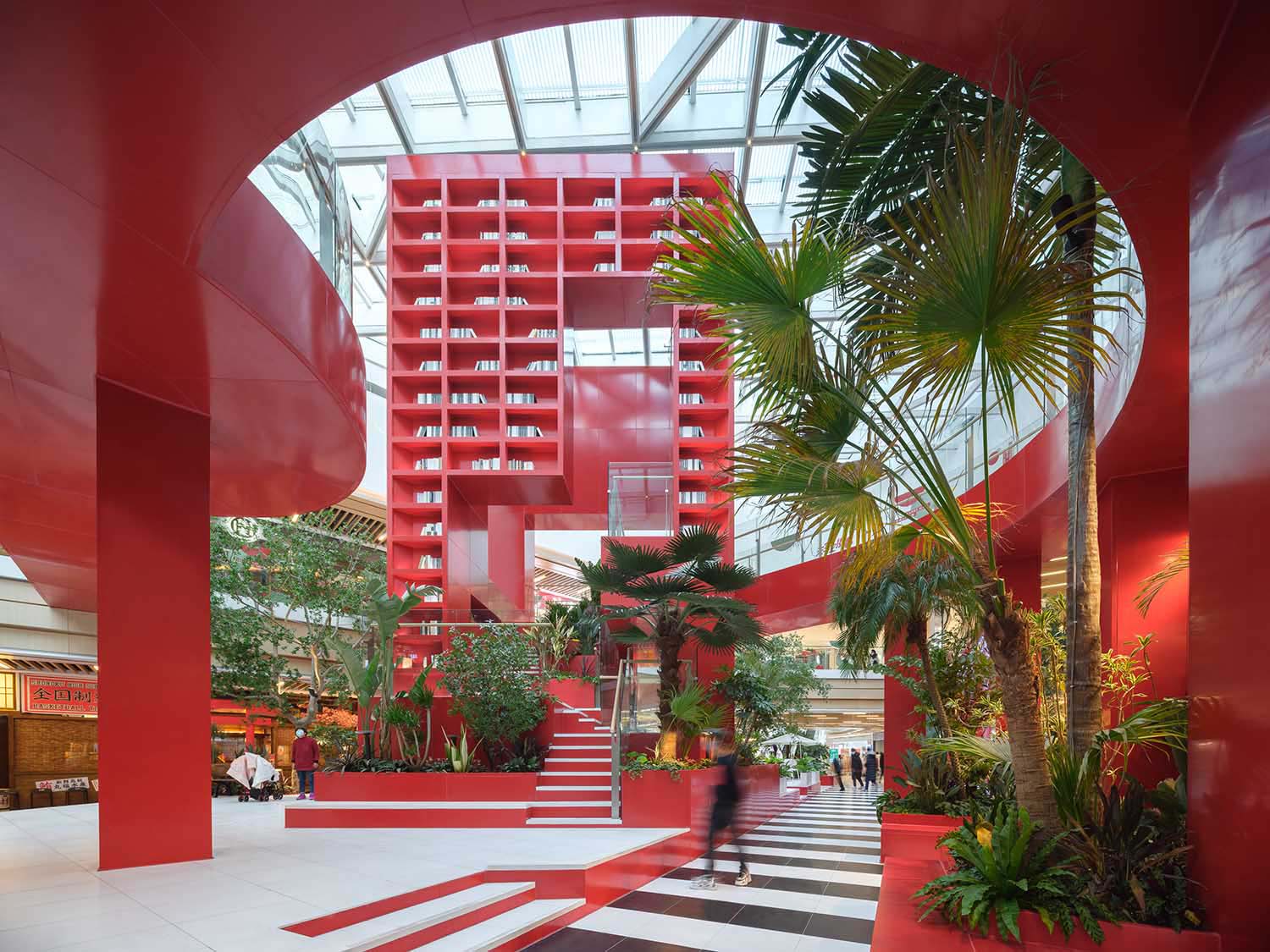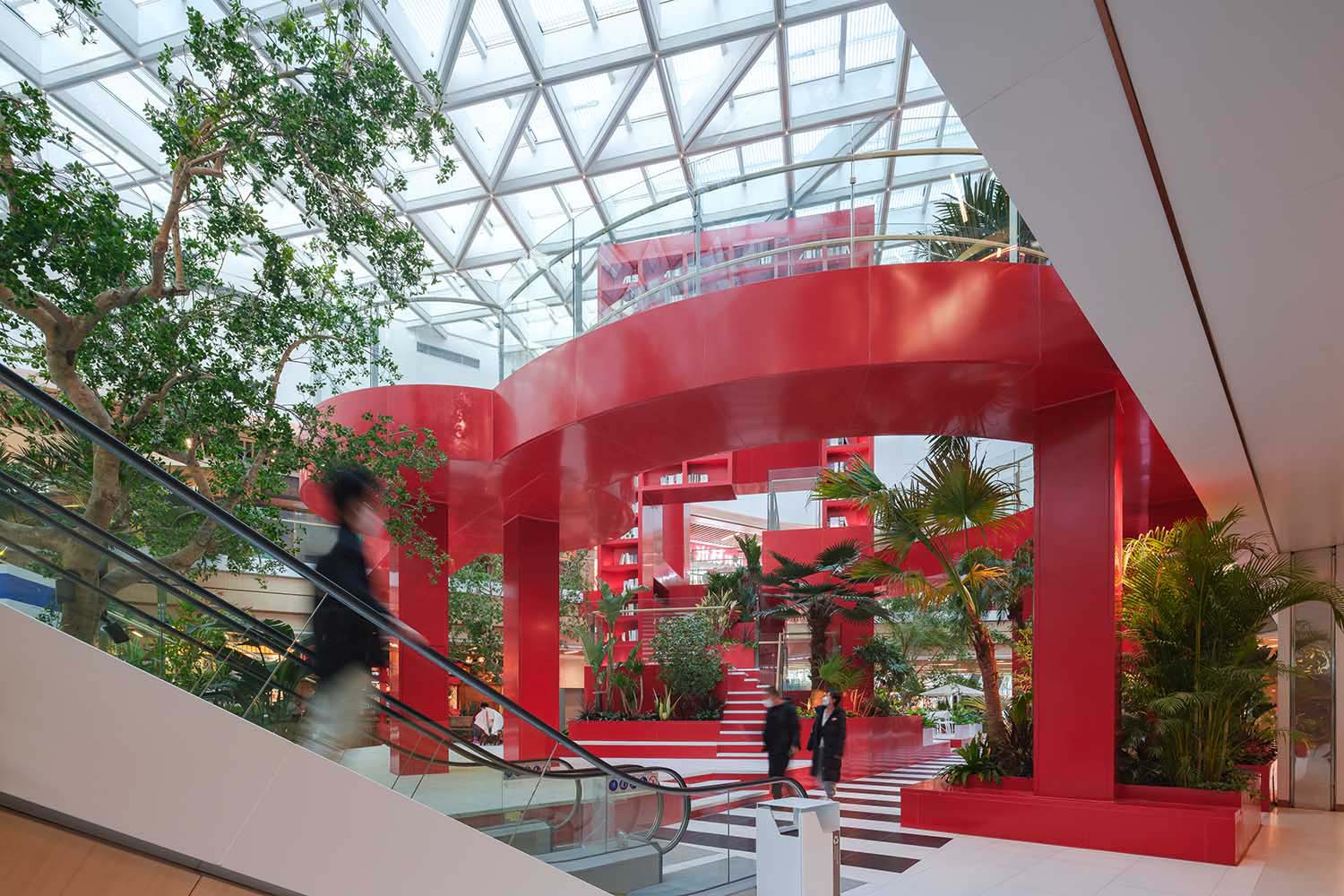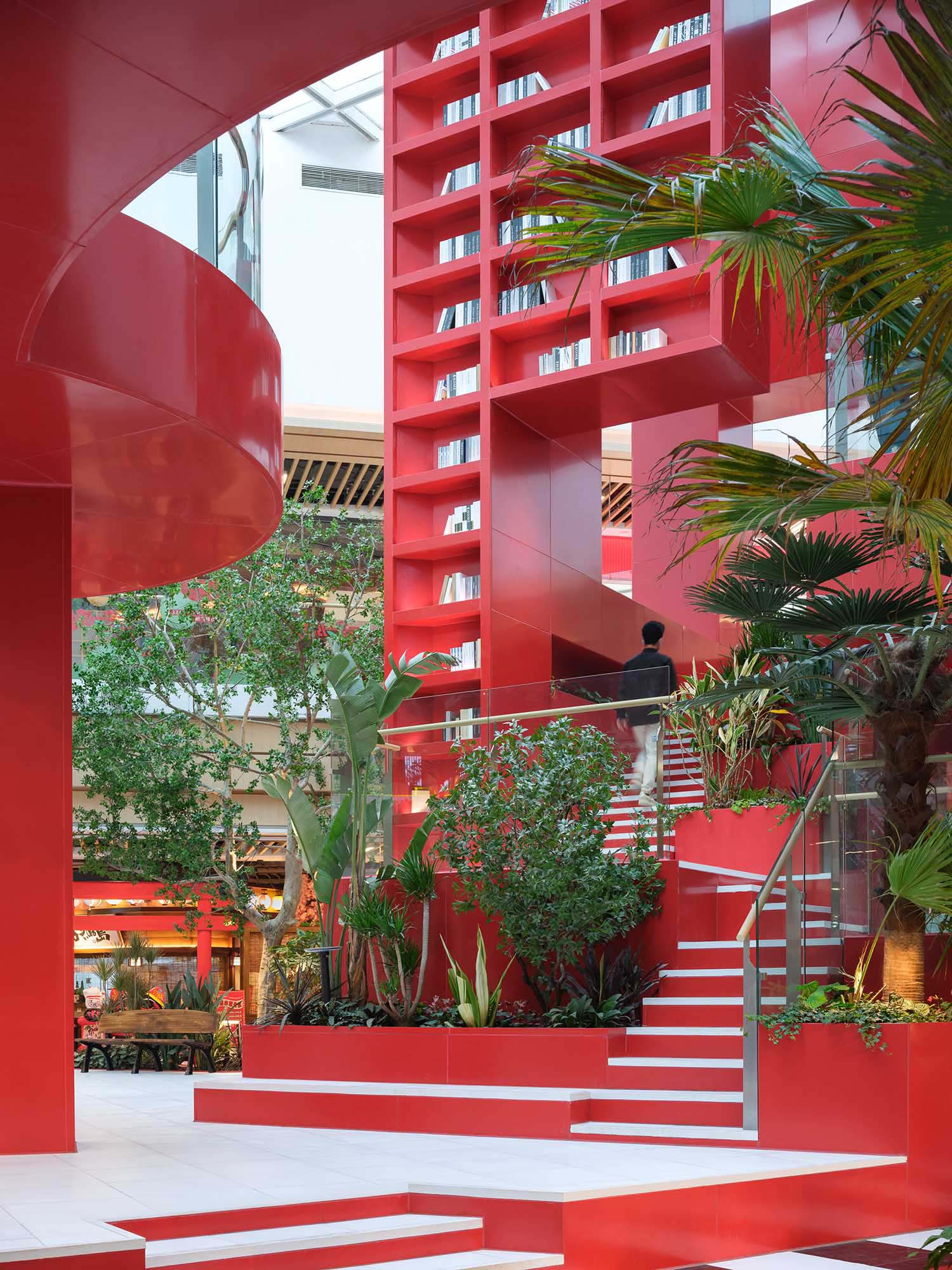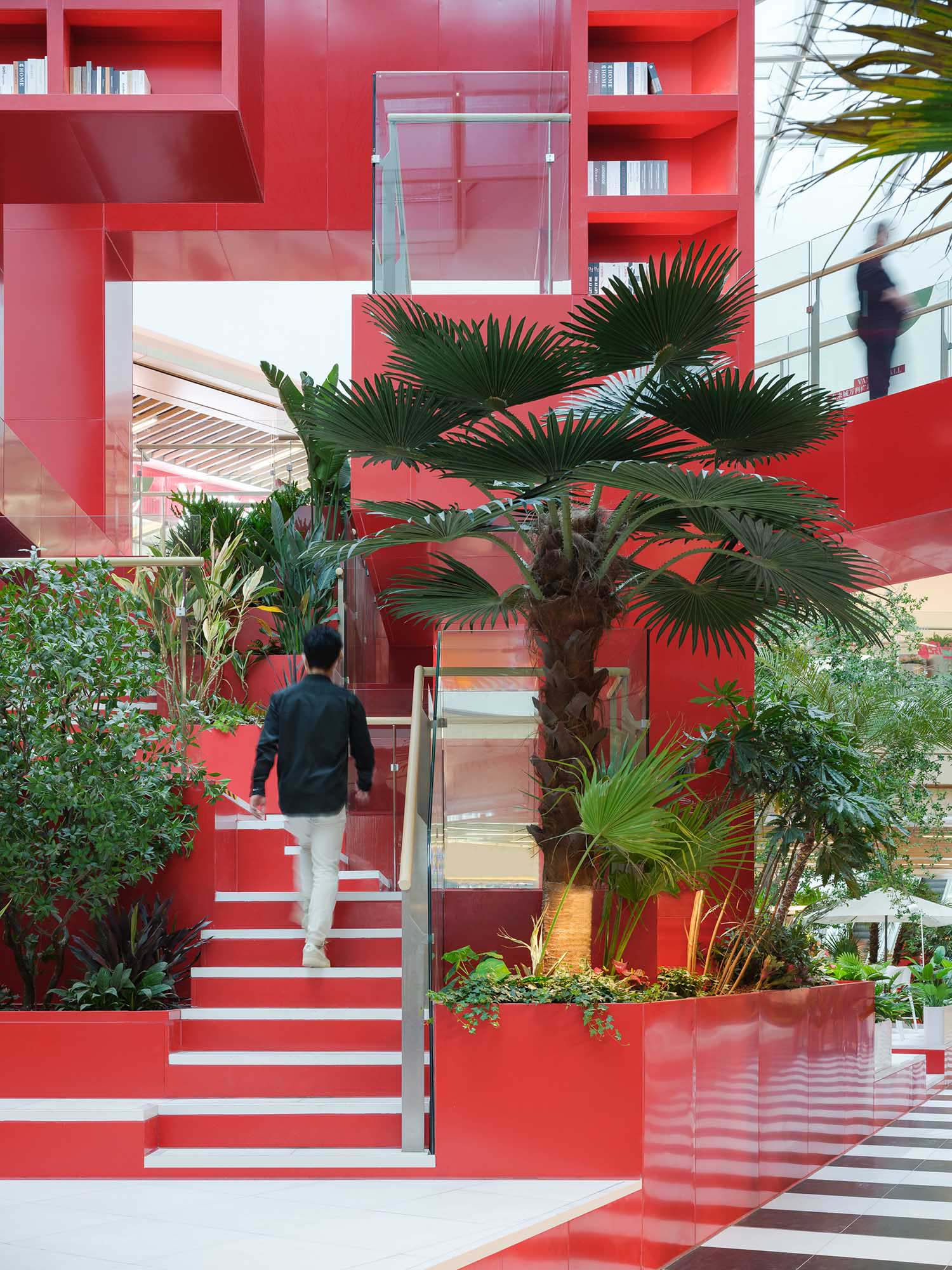 Wandering in the Fantastic Jungle
The modern consumer prioritizes nature, the outdoors, wellness, and social connection over everything else, placing a high value on comfort and closeness in commercial and public areas. In response, the architects chose to combine nature and art in a fully immersive setting, drawing ideas from Henri Rousseau's paintings. We designed a colorful, singularly experiential jungle garden.
A two-story red cube building with a jungle of plants and water surrounding it serves as the main point in the atrium's middle area. The vivid colors, light and shade, and mysterious scenes reminiscent of Rousseau's paintings evoke a creative and dreamlike atmosphere.
To produce a strong visual impression akin to the flowers and creatures that inhabit Rosseau's enigmatic paintings, bright red was chosen as the primary color. We also generated a dazzling contrast between the colorful subject and detailed background, as well as a delightful sense of illusion.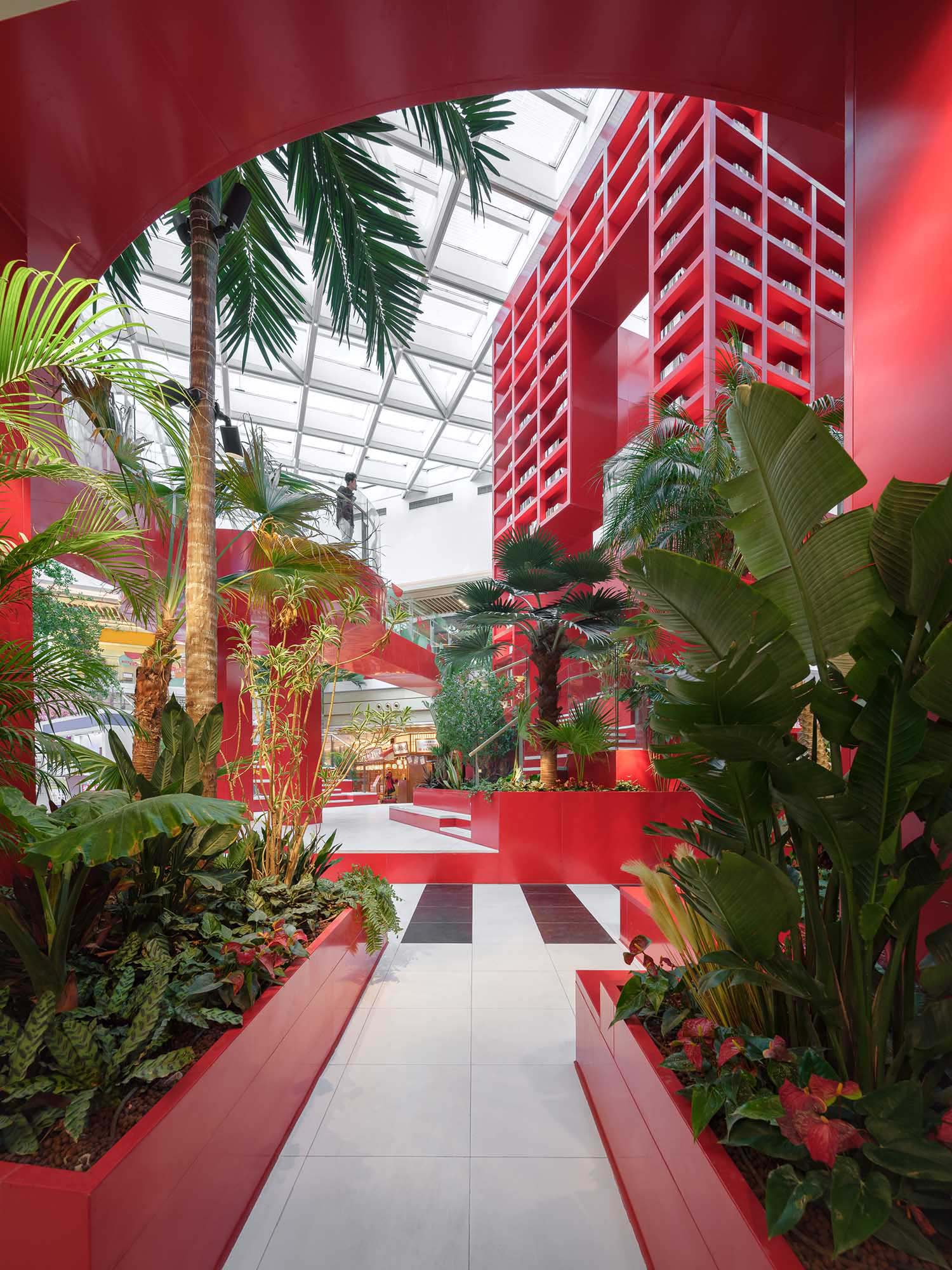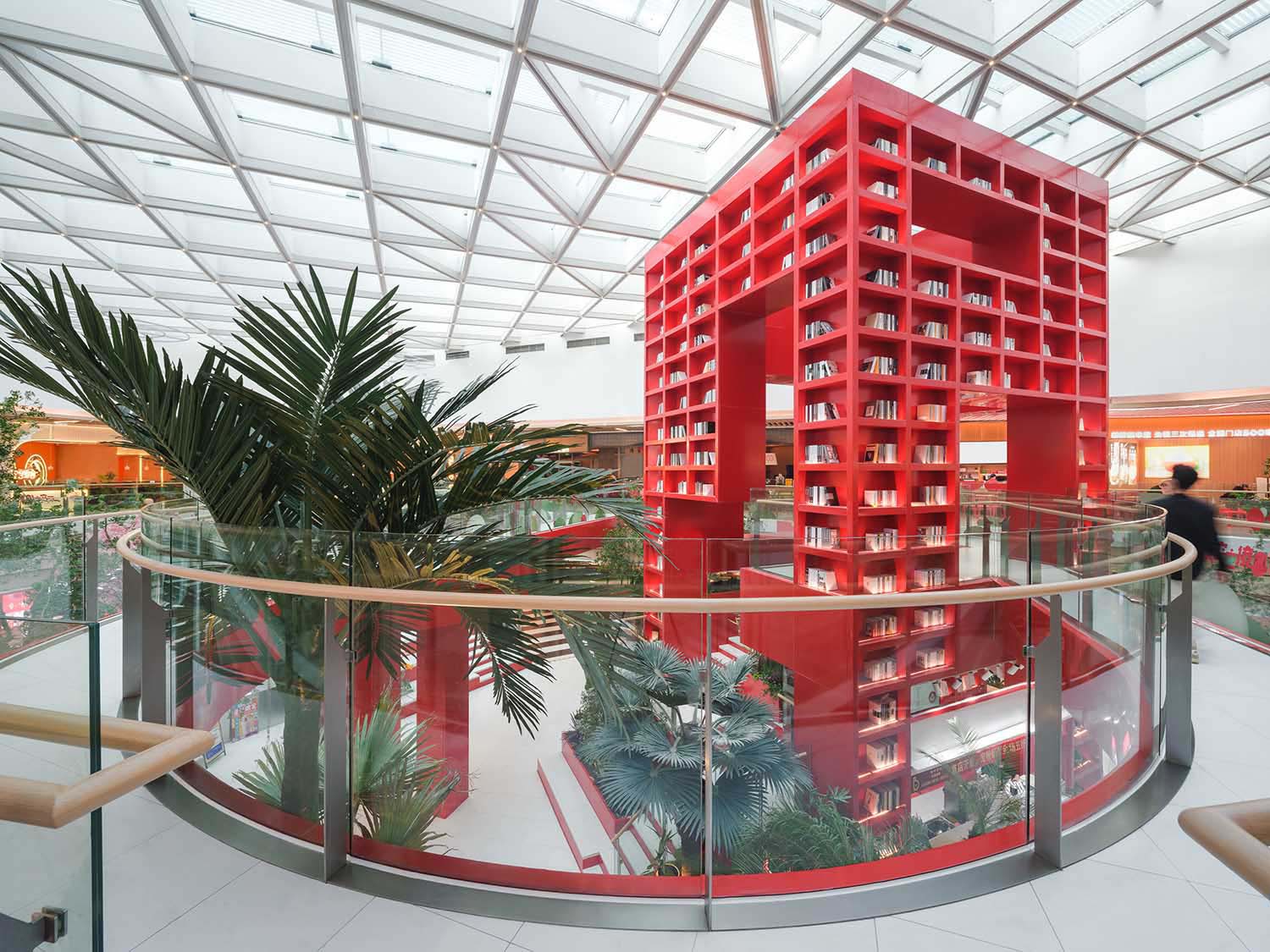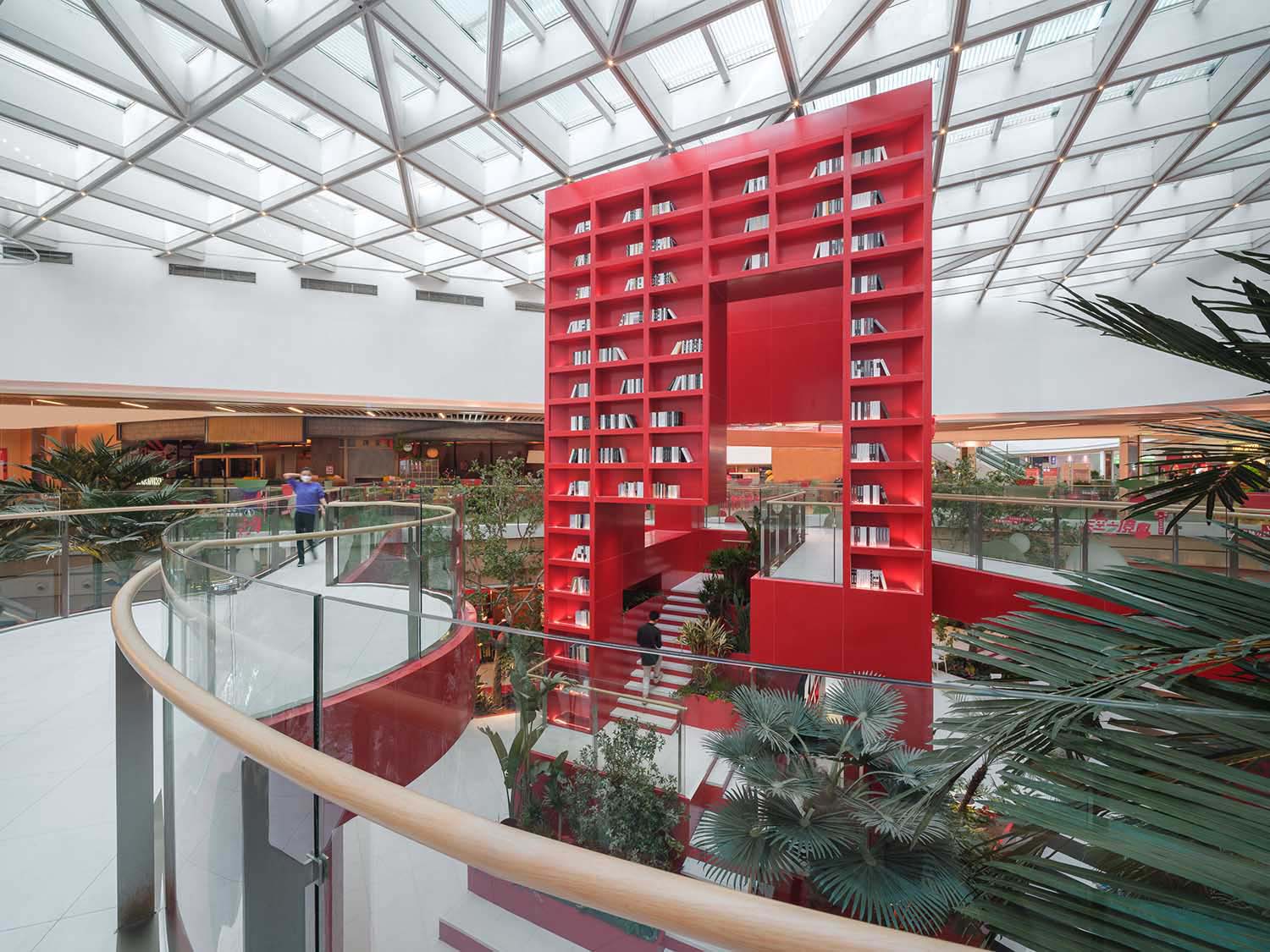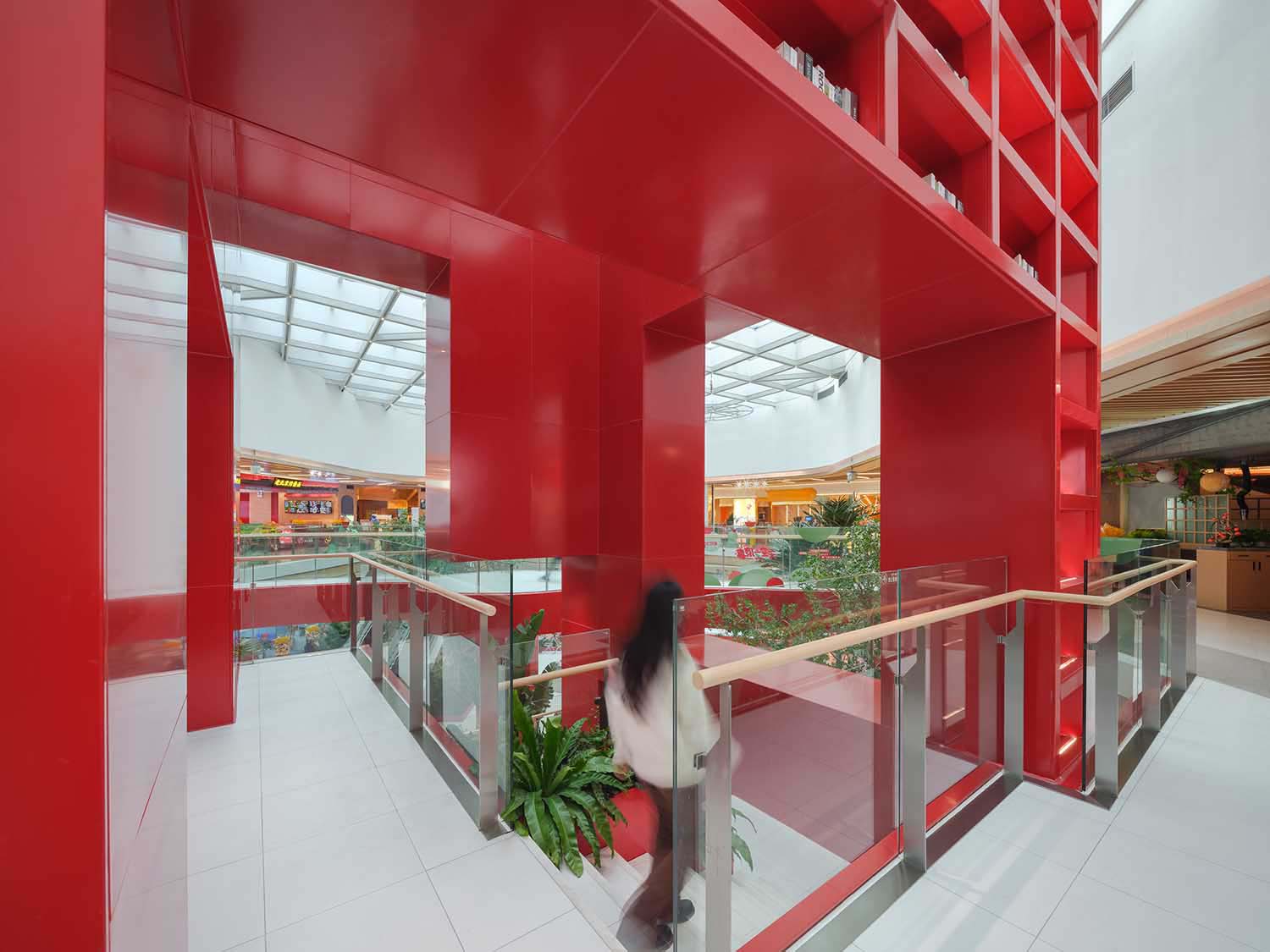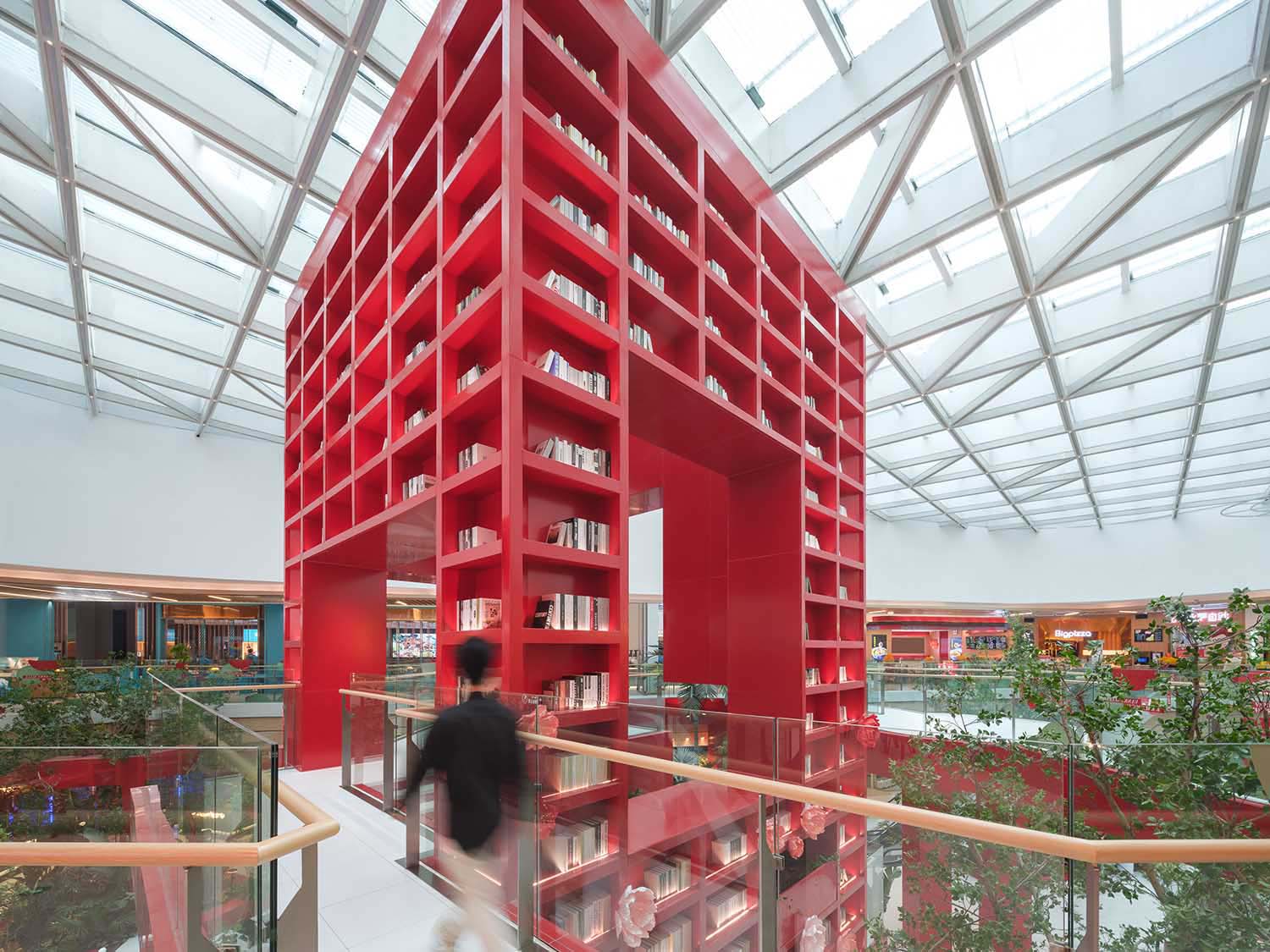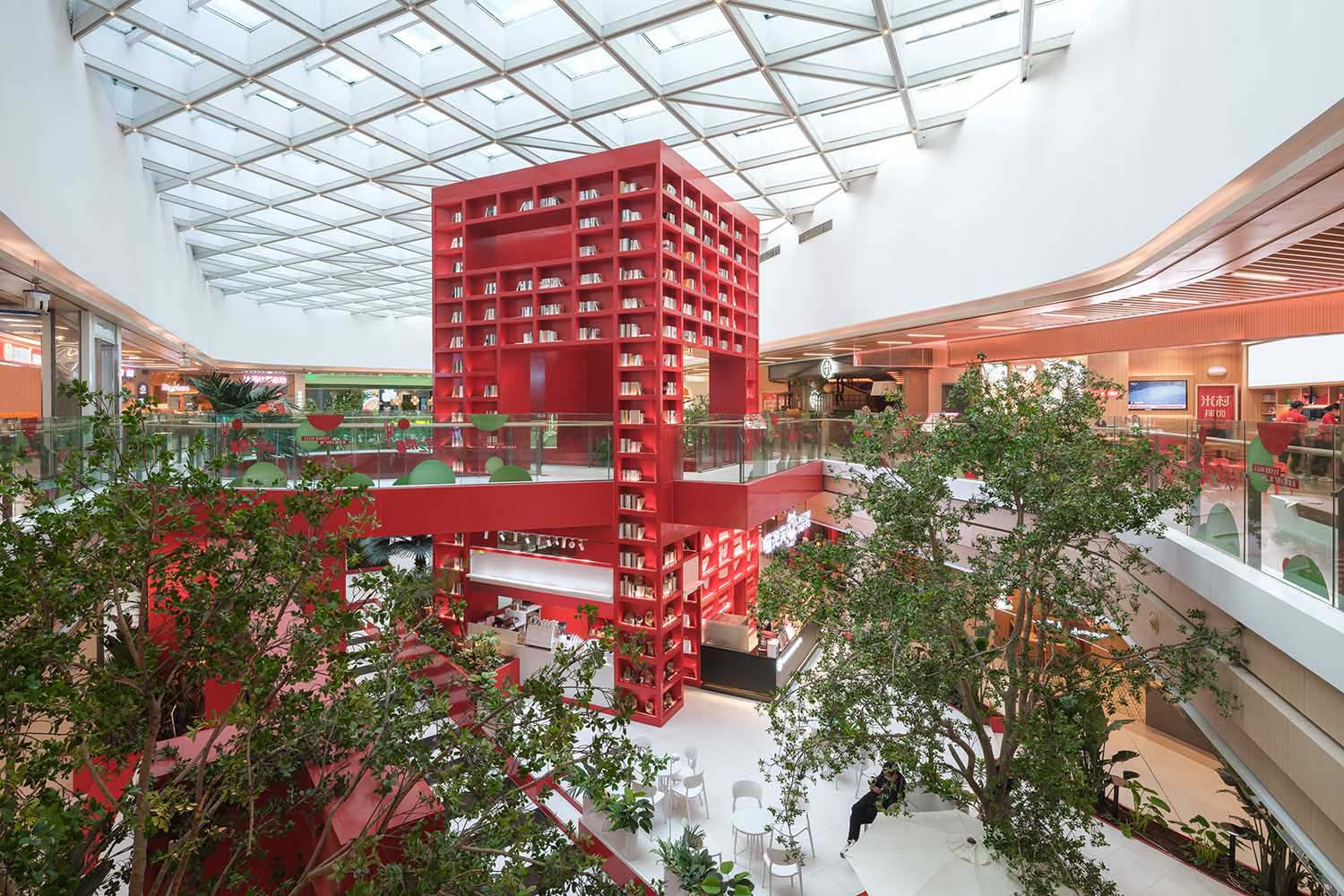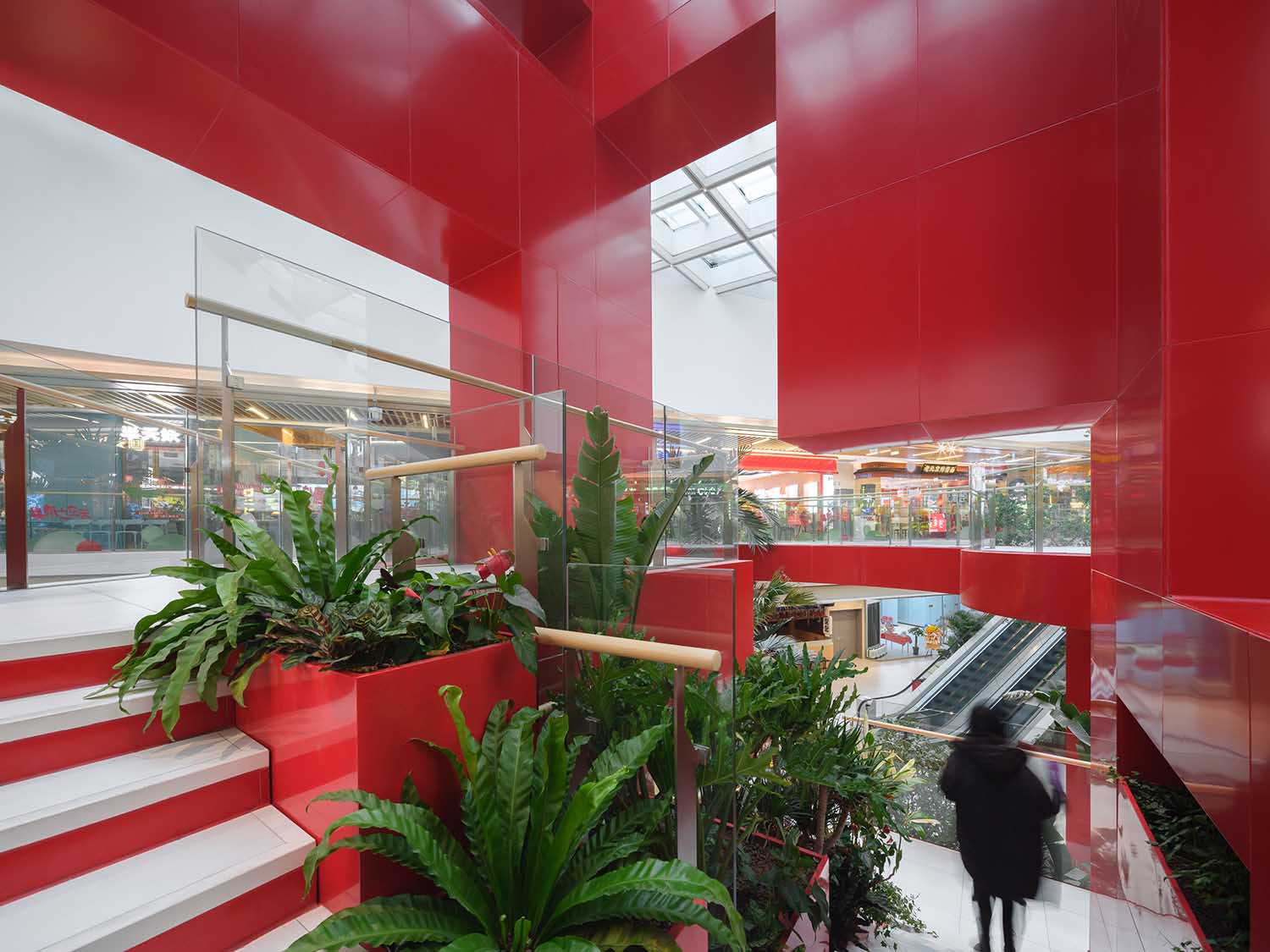 The center cube is connected to its surroundings by a circular bridge on the first level, which is reached by several staircases. Customers are drawn to linger and investigate thanks to the human-scale elements created by the tropical foliage, seating areas, water features, and staircases. Visitors can let their imaginations run wild here because to the attractive outdoor atmosphere.
Scenes for mingling, exploring, and taking pictures are made entertaining and interactive by a variety of paths and steps. The entire atrium serves both as a public gathering place for the neighborhood's residents to unwind and as the ideal location for fun neighborhood events.
CLOU aims to activate the social and creative potential of commercial space with the distinctive spatial experience developed for Qingdao Future City and to create a joyful, cozy, and enjoyable location that makes enduring memories.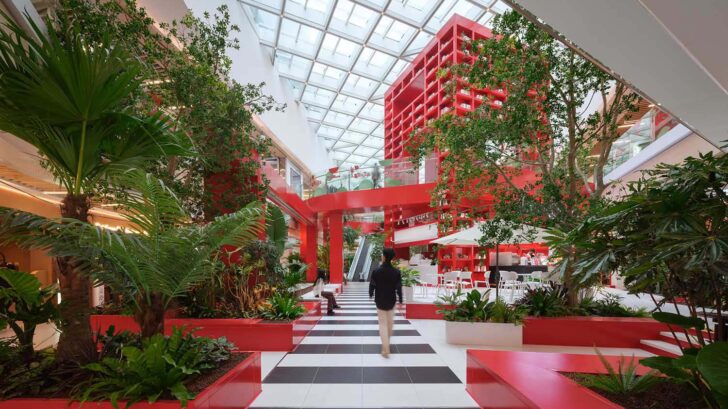 Project information
Project Name: Qingdao Vanke Future City
Designer: CLOU architects – www.clouarchitects.com
Client: Vanke
Scope: L4 atrium interior
Program: Retail
Location: Qingdao, China
Size: 2,283 sqm
Status: Completion in 2022
Design Team: Jan Clostermann, Lin Li, Xinhui Ding, Rentian Liu, Jingyao Cheng, Qiao
Ding, Christopher Biggin
LDI: Qingdao Tengyuan Design Institute Co.,Ltd
Landscape: TOA Landscape Architecture
MEP: Promising Engineering and Consulting (Beijing) Co.,Ltd
Photography: Zhu Runzi