Appels Architekten have recently completed work on this stunning wooden residence in Bavaria, Germany. This family home uses a straightforward architectural figure to convey its inner life, context of seasons, light, and surrounds. Conceptually, it makes a distinction between private rooms and a sizable open area for regular family activities. Every private room has a sculpture made of wooden cubes in it. The open area between them may expand both horizontally and vertically, allowing for views of the garden, treetops, and the lake from any location, as well as bringing light deep into the house—even in the winter.
The house's layout and open zoning allow for the coexistence of retreat and community, allowing its residents to seclude themselves or take part in communal living whenever they choose. A pleasant mood and a comfortable indoor climate are produced by the setting in its natural environment, the spacious ceiling height, the amount of daylight, and the honest materialization.
The fanning roof's design adds variation to the inside by balancing out the terrain's slope. The spatial sculpture appears in rhythmic opens and closes on the front. The cubes are covered in wooden slats in this instance, and the windows are hidden by translucent folding shutters that may be opened for a clear view. The enormous windows on the bottom floor can be fully concealed in wall crevices. In a similar vein, the kitchen can be completely opened to the outdoor area.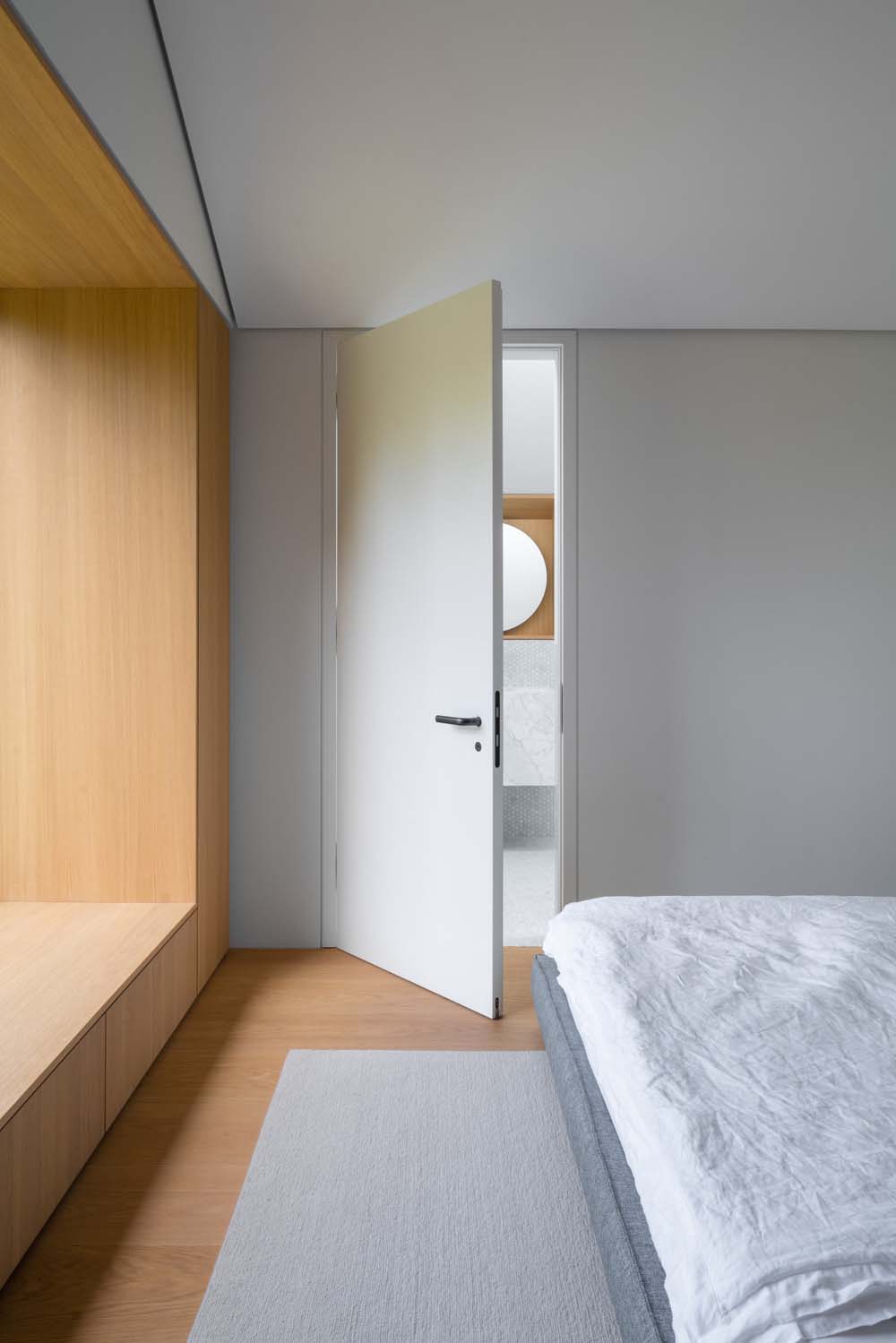 It is feasible to lower the percentage of non-renewable primary energy and CO2 emissions during construction by using wood, a renewable resource. In addition to its benefit as a carbon sink, wood building allows for much more off-site prefabrication than traditional solid construction, resulting in quicker assembly and fewer trips to the construction site.
An extended lifecycle is made possible by the choice of strong and resilient materials. The ensuing separation of building components makes repair work easier and would allow for material separation during destruction to maximize the amount of reuse and recycling of the worn-out building components.
Project information
Completion: 2022
Structural engineering: Merz Kley Partner GmbH
Construction management: Händel Junghans Architekten GmbH
Photos: Florian Holzherr
Find more projects by Appels Architekten: www.appels-arch.ch