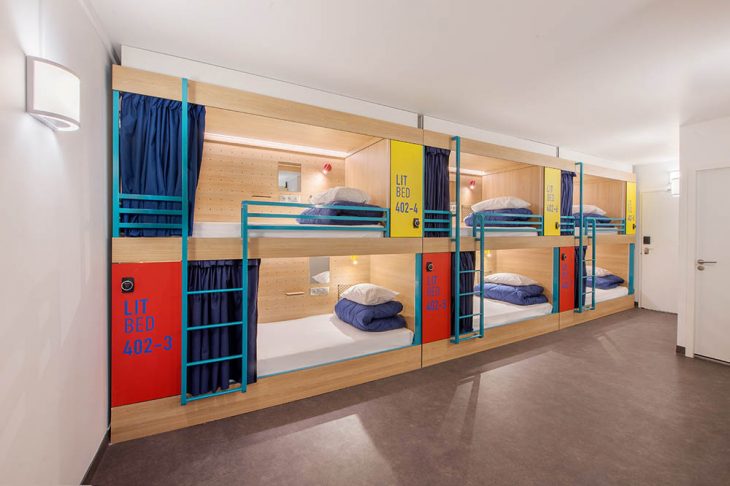 B3 Designers collaborated with the Louvre Hotels Group, France's second-largest hotel chain, to build and cater to a new market niche with a one-of-a-kind idea. The new hotel is aimed at smart consumers looking for a safe, comfortable, and affordable experience in the heart of Paris. Take a look at the complete story after the jump.
From the architects: B3 Designers worked on market and clientele research, concept development, and interior design for HoSHo, located in the south of Paris. The property has 246 beds spread over 39 rooms. Entire rooms can also be booked out by groups or families.
With this property, the Louvre HotelsGroup has designed a new market segment for smart consumers who want a secure, comfortable and inexpensive experience in the heart of Paris.
"Our client's brief to us was to deliver a budget-friendly, trendy, modern offering, with no compromise on design and execution," says Mark Bithrey, Founder and Creative Director, B3 Designers. "The design pays attention to detail. We drew inspiration from Japan's pod concepts to create unique all-in "capsules" that include a comfortable bed, a reading lamp, a mirror that folds out into a work-top, lock-away storage space with ventilation for shoes, electrical outlets, a pegboard, and black-out blinds for privacy and a good night's sleep."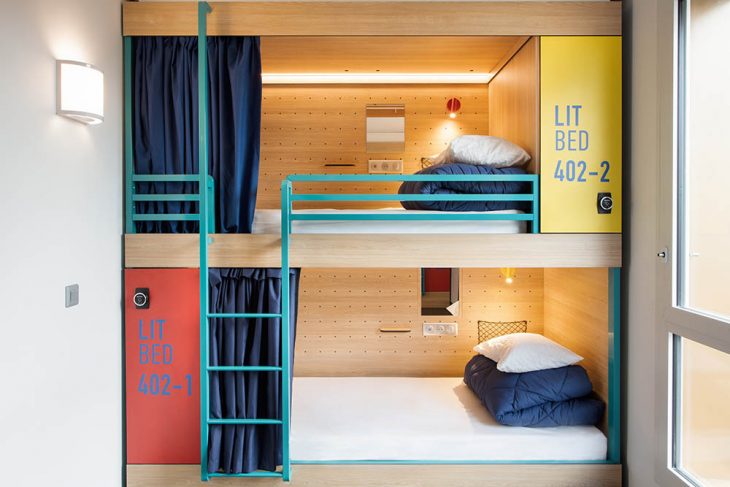 Solid primary colours, neon signs and carefully placed spotlights are used to make elements pop in the common areas. B3 crafted a clever design that could be cookie-cut across floors and implemented quickly.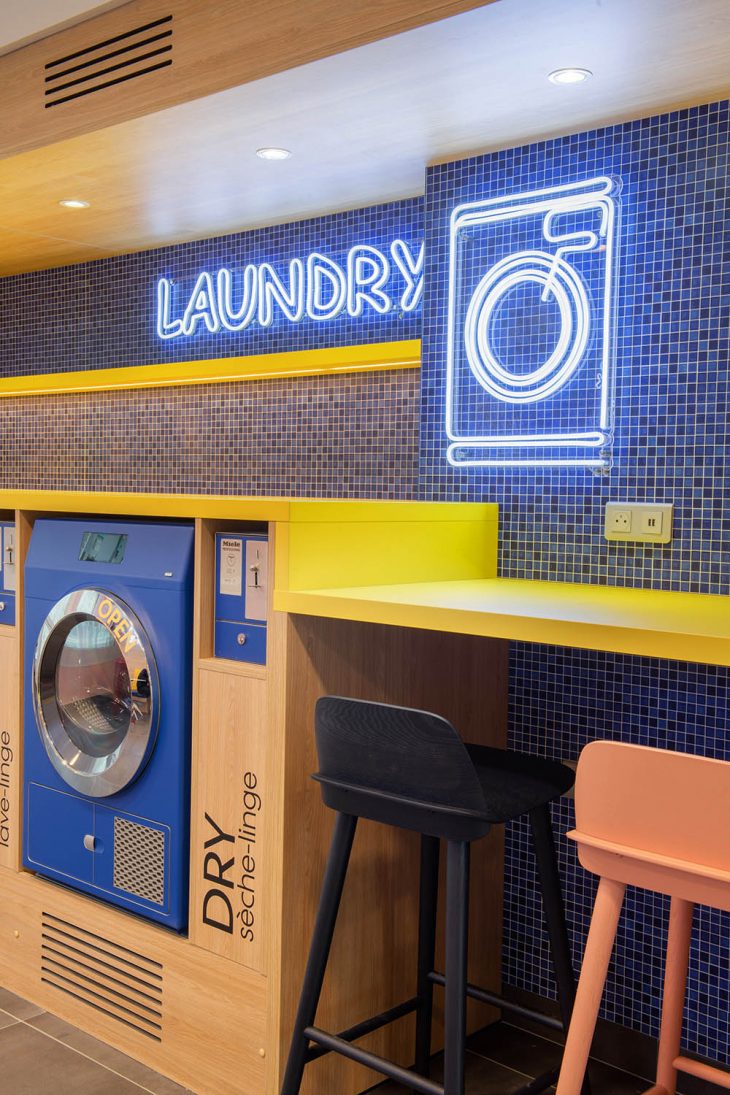 Designing Amenities and Additional Spaces
Adding to its uniqueness, the property's on-site amenities include bright coworking spaces, storage lockers, a mosaic-walled laundry corner, and cheerful sleek seating to grab a quick bite. This urban concept is aligned with the needs of the new generation of travelers who want to spend smart.
Find more projects by B3 Designers: www.b3designers.co.uk