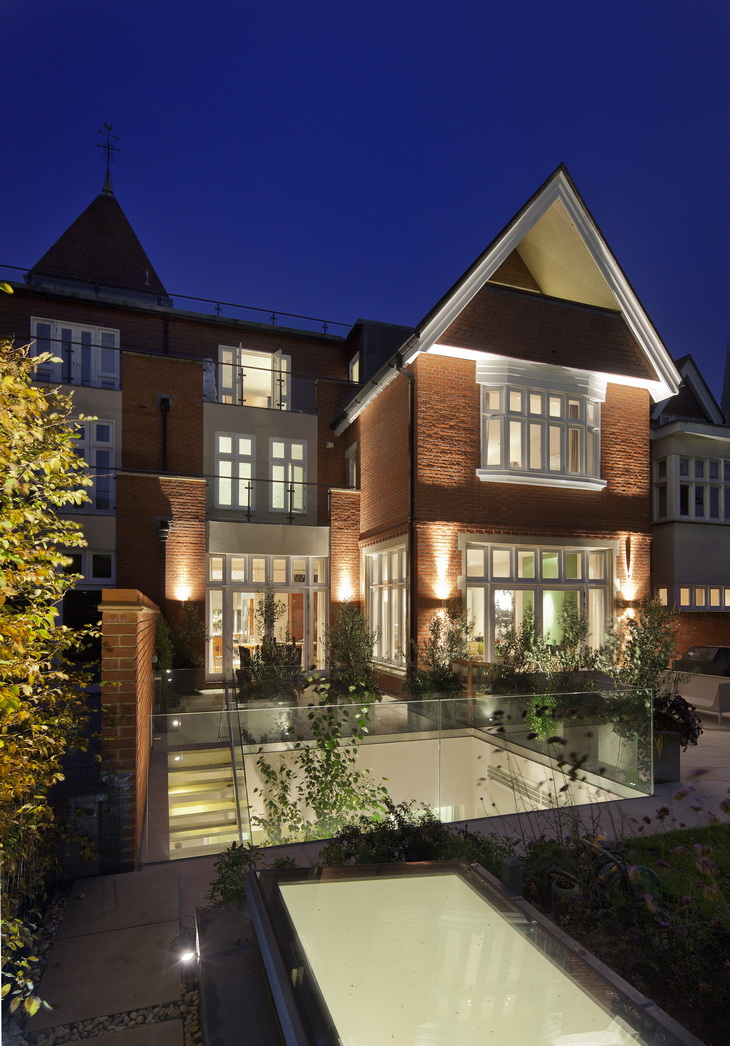 KSR Architects and Folio Design have completed an unusual development in Hampstead, located partly under two existing conjoined houses and below their gardens. One of the houses is owned by Richard Solomon of KSR Architects, who collaborated with his neighbour to extend both properties downwards, creating their own luxurious subterranean leisure facilities.
From the Architecture:
KSR Architects originally converted the turn of the century Arts and Crafts nursing home into three, stunning homes in 2003. The property retains the appearance of a solid Victorian mansion, belying the contemporary and spacious under-garden basements beneath.
Each house has been equipped with swimming pool, steam room, gym and media room with specialist audio-visual and lighting control systems.
In the garden, extensive re-landscaping integrates large light-wells reflecting the light, airy 'outdoor' feel created by Folio Design in the sunken spaces below.
One of the interiors brief was to create a relaxed, organic and colourful environment acknowledging time spent by one of the owners in Africa. Folio achieved this using a strong palette and materials such as cast, glass, stained glass and vibrant leathers.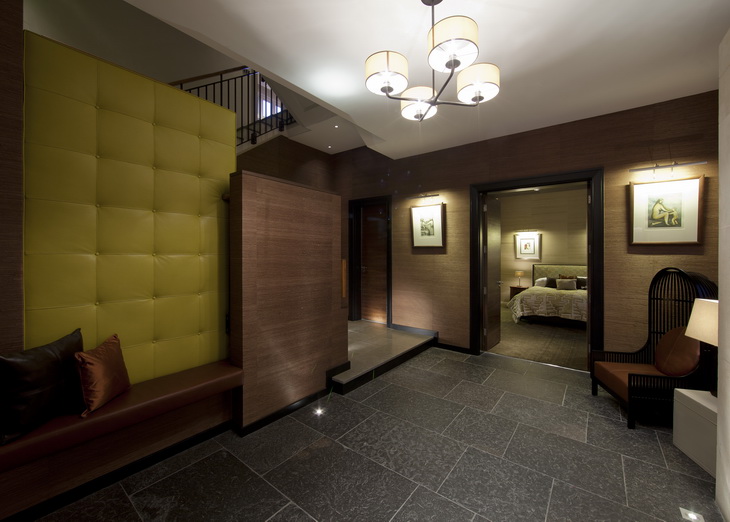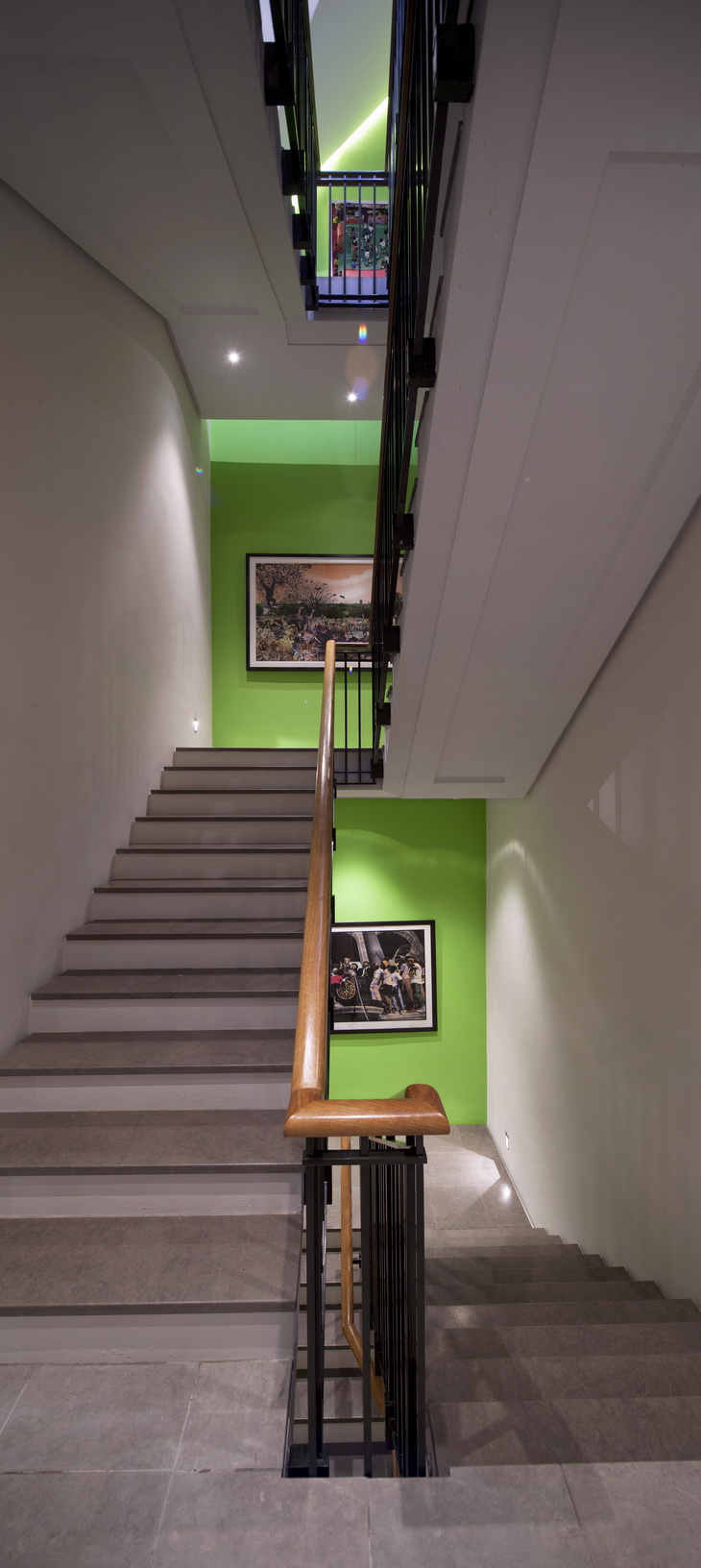 "We were delighted when our neighbours agreed to collaborate on the project. The decision to build underground was a natural progression for us: to add more space without compromising the elegance and symmetry of the original house. Walking into the space, you sense how well the structure has been integrated into the rest of the property. Folio Design have managed it effortlessly, reflecting our own personal influences, while accentuating the leafy space above." – Richard Solomon, Architect, Owner.
Project: Hampstead Houses
Designed by KSR Architects
Interior Design: Folio Design
Size: 1,450 sqm
Location: Hampstead, United Kingdom
Website: www.ksrarchitects.com