Five Simple Ways to Improve Your Home on a Budget
|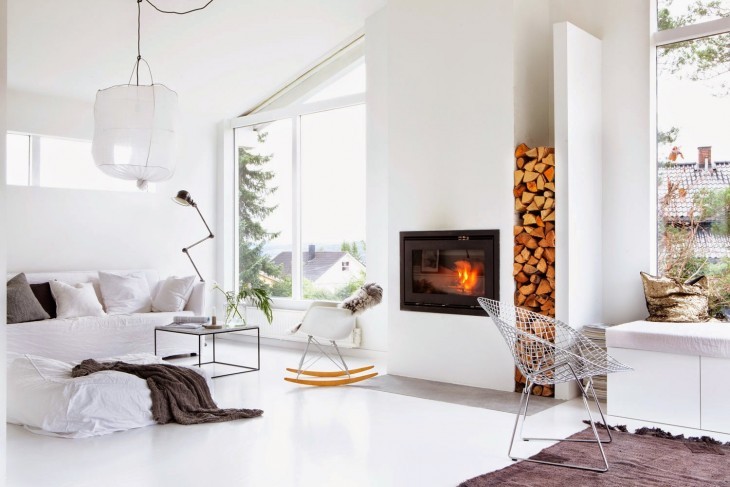 Creating the home of your dreams is an expensive task – everyone who's ever tried it will know that. A lack of funds puts many of us off even attempting it, but although achieving your vision might prove costly, this doesn't mean that you need to be stuck with a half-finished property forever. For some, funding can be found through a lender like Nemo Personal Finance. A Nemo loan is secured on your home so you must ensure you can keep up with repayments. For others, saving may be the only option. Nobody's saying that this won't make your goal take a little longer to achieve; however, that doesn't mean that there aren't interim measures you can take to improve your home piece-by-piece in the meantime. Photo above – Elisabeth Heier Interior Design
Here are a few ideas to inspire you.

Pay Out for Paint
Paint is the fuel of artists, and it's the perfect tool for creating a picture perfect home. Few things make a property look more ramshackle than peeling paintwork, but just a lick here and there of fresh colour will draw the focus of your visitors from your shabby suite to your gloriously decorated walls. If you're really on a budget, forget repainting whole rooms and focus instead on creating feature walls in rich, vibrant shades. You can draw the look together by covering wooden shelves and bookcases in mismatched shades of brown the same colour, replacing discord and shabbiness with coordination and harmony. Photo above – Pedro Gadanho Architects
RELATED: Find more inspiring houses in ArchiSCENE Archive

Dress Your Windows
When it comes to decorating, nothing looks more undone than bare windows. Home stores like IKEA have plenty of draperies available for budget prices, but if you really want to save your cash then why not consider making your own? Pop down to the market, find a fabric to die for and buy it in bulk. Purchase a simple curtain rod, hang up your handiwork, and voila – sweeping statement curtains in an instant and on a budget! Photo above – Consort Design in Los Angeles
Choose a Colour Scheme
One of the simplest ways to create a pulled together look is by investing in a few choice, colour-coordinated accessories. These don't have to break the bank – they could simply be cheap cushions and throws that match your paintwork. The easiest way to do it is to choose two contrasting colours, such as black and white, or cream and a brighter colour. Buy two cushions in one colour, two in the other, and a throw to match, and your home will instantly look like you've put some real effort into its design.
Rearrange Everything
Sometimes all that we need to spruce things up is a bit of a change. Rather than assuming that everything is in the place where it looks best, pull everything into the centre of the room and then rearrange it. Don't be afraid to play around for as long as it takes to get it right. The aim is to end up with each piece of furniture and every accessory in the place where it has the most impact.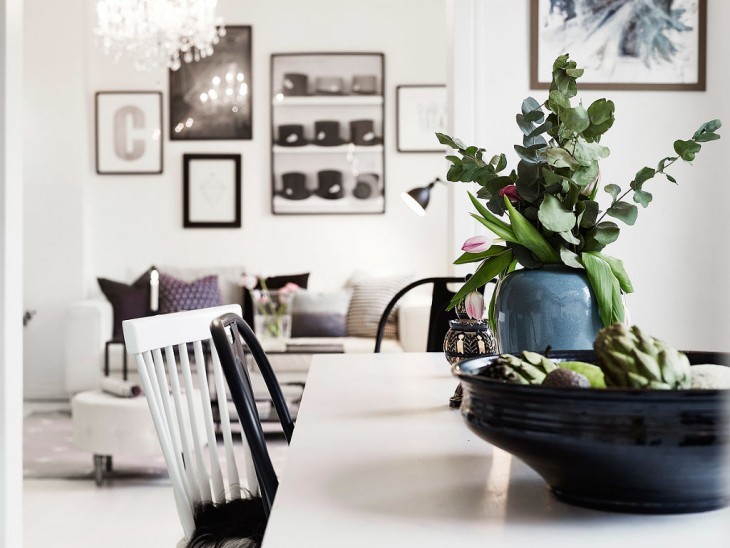 Create a Picture Wall
One way to improve a property is simply to redirect everyone's focus. People are far less likely to notice slightly peeling wallpaper and shabby carpets if they have something else to look at, so take a tip from the Victorians and create a picture wall. The theme can be anything you choose, from a family gallery to a collection of your favourite pictures and poems. Frames work well, but if you don't want to shell out for them, high quality, artfully arranged pieces can be impactful all by themselves. Photo above – Storkgatan 5C Apartment 
How will you choose to improve your home? Let us know in the comments below.