Showstopping piano design of THE BABY piano by Goldfinch Pianos and Based Upon was inspired by nature itself, this stunning piece is estimated to cost almost half a million British pounds.
The pianos form is based on the repeating spiral patterns omnipresent throughout our universe. From star-studded galaxies to the florets in a sunflower, the fluid curves of the Baby Piano depict these mysterious patterns – so prevalent in nature. It's called the Twist – a unique Based Upon sculpture – and the result of nine years of design evolution. To date the Twist has appeared as a handful of luxury, limited edition tables and consoles and is now reimagined as an astonishing piano. – from Goldfinch Pianos
RELATED: Find more design articles in ArchiSCENE Archive.
Based Upon is a London based artist studio, whose team designed the music piece treating the same as a sculpture. It shaped according to repeating spiral patterns present throughout our universe. For more of the remarkable design continue after the jump: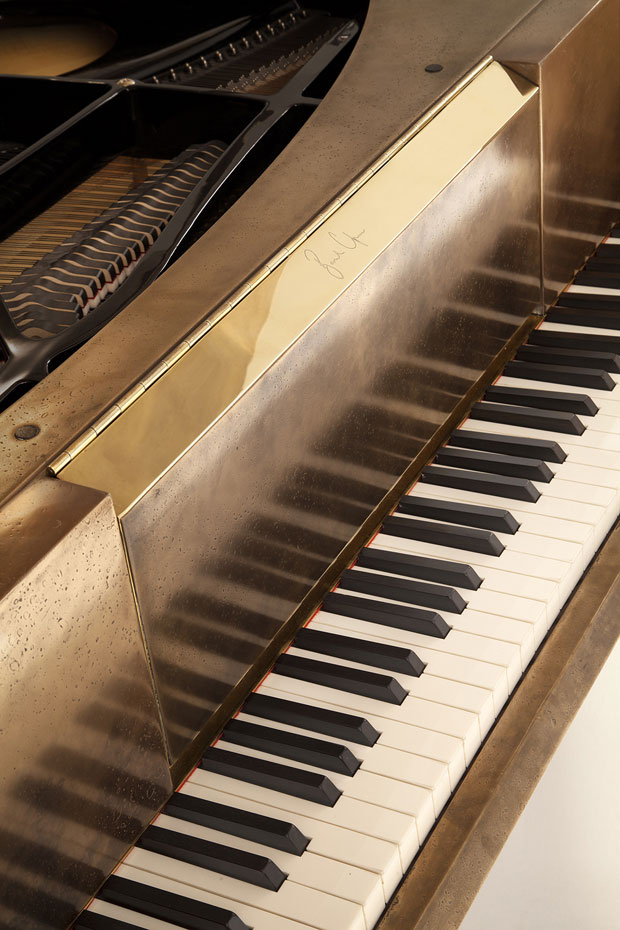 Further reading www.goldfinchpianos.com + www.basedupon.com