Impressive design for the Linhares Dias House in Brazilia is work of Bloco Arquitetos practice delivering a beautifully shaped area of 411 square meters.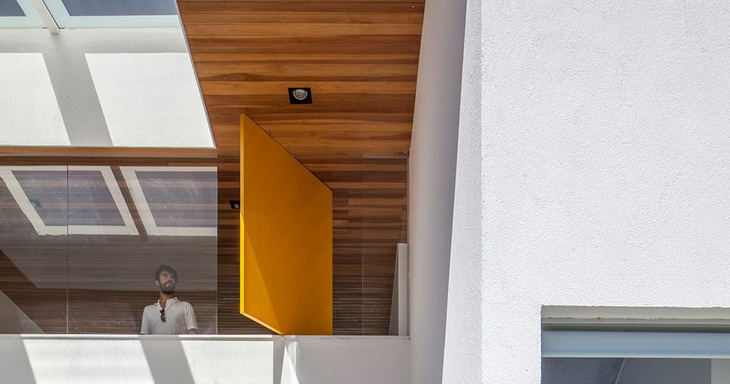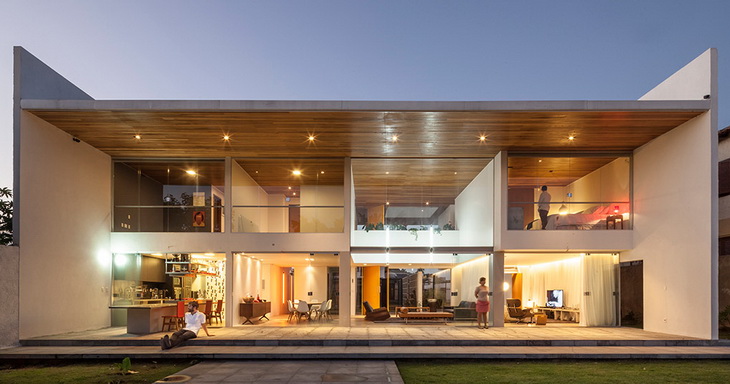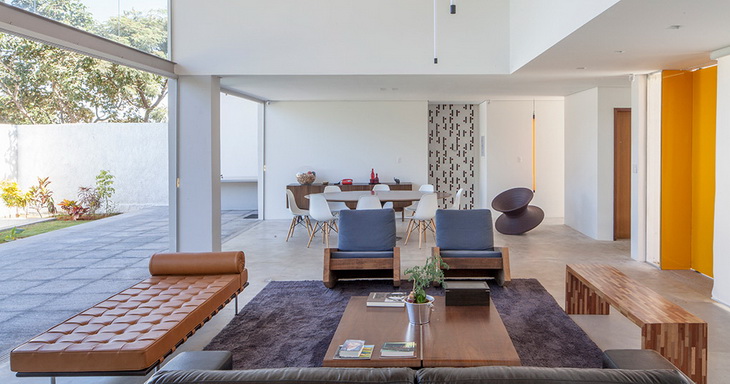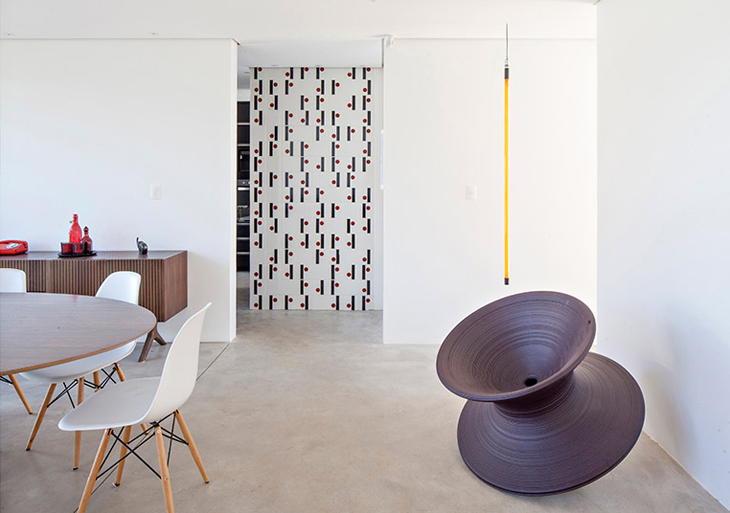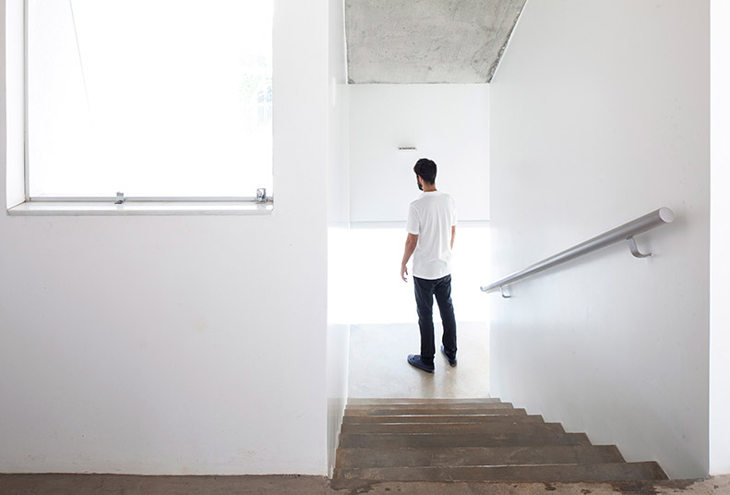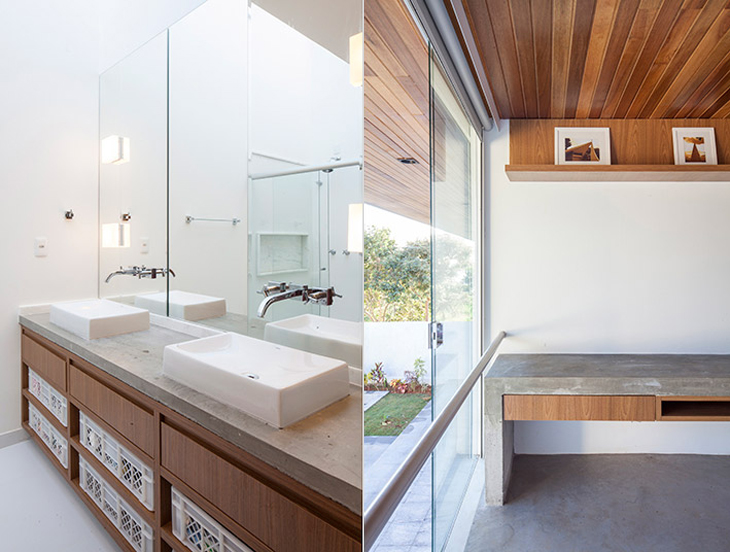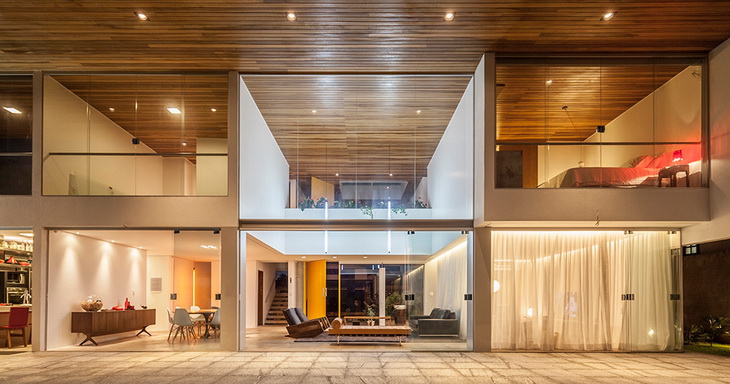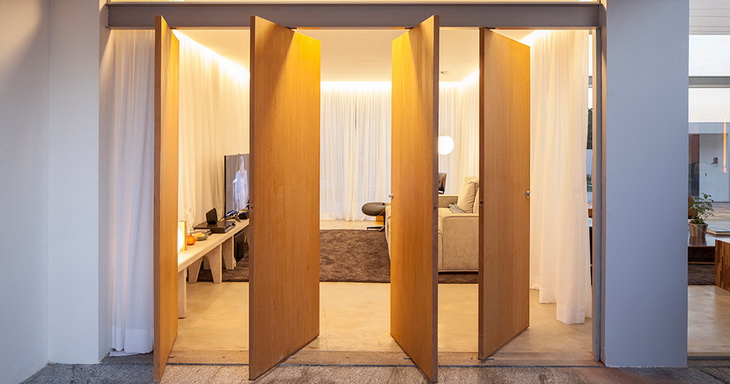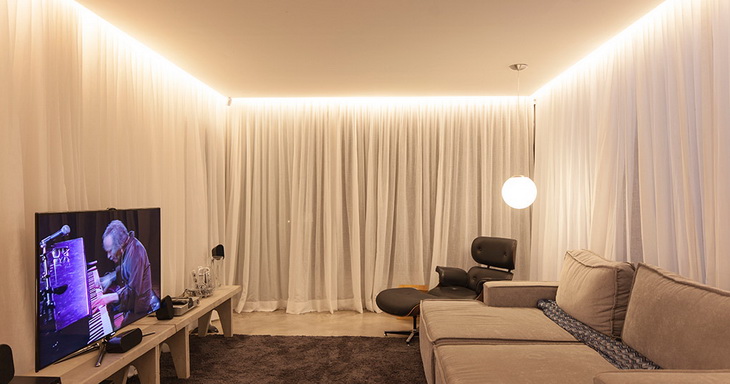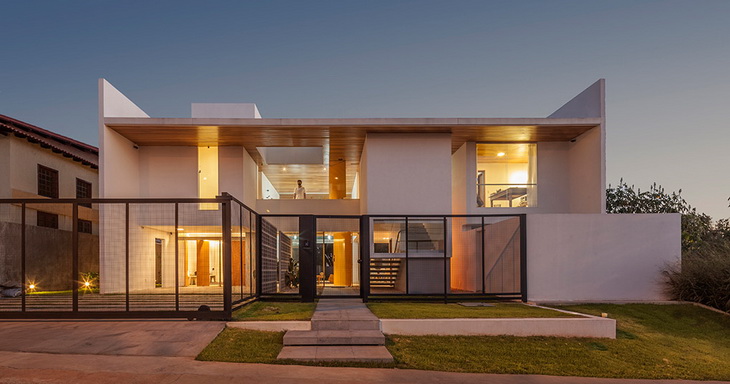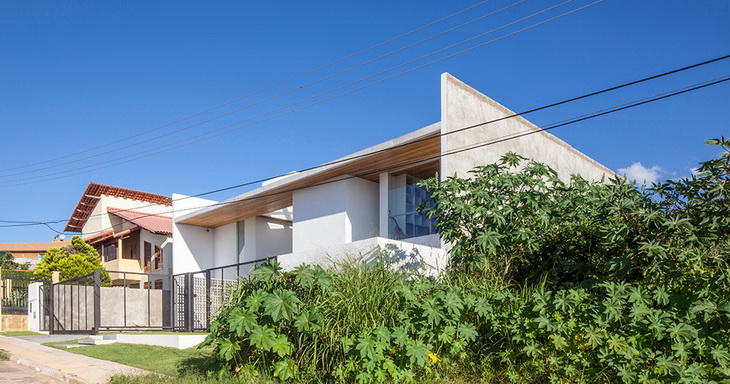 From the Architects:
This house is located in a residential area site close to the Paranoa Lake in Brasília. Searching the maximum integration for the social areas of the house we decided to put all the program under one big roof. The roof together with the two side walls forms a "portico" that shades the interiors and part of the exterior spaces of the house. The internal spaces are distributed in different positions, either advanced or retreated, alternated with empty spaces that give depth and texture to its volumetric composition. To reinforce the unifying condition of the roof we have clad it internally with natural wood, which is visible from almost all the internal spaces. The bedrooms located in the 2nd floor were separated by an internal void and connected by a suspended open corridor over the living room, originating different relations in a double-height ceiling space with views both to the street and to an internal indoor "patio". The staircase has a strong presence in the main façade, it projects itself towards the street and crosses the main roof, giving access to an open space on the roof for sightseeing.

Project: Linhares Dias House
Designed by Bloco Arquitetos
Authors: Daniel Mangabeira, Henrique Coutinho and Matheus Seco
Colaboration: Daniella Rauber, Tatiana Lopes and Guilherme Mahana Built
Photos: Joana França
Surface: 411 sqm
Location: Lago Sul, Brasilia, Brazil
Website: www.domo.arq.br