Housing
The Mill House by Gert and Karin Wingardh
By |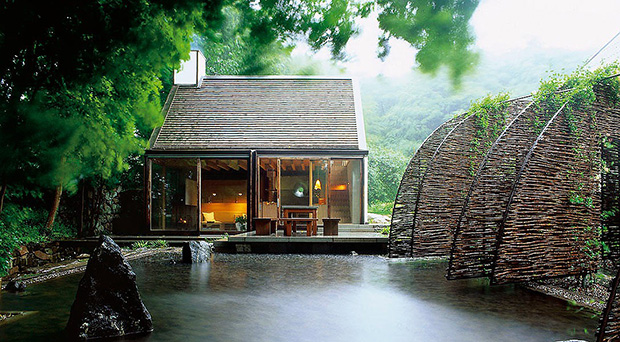 The Mill House by Gert and Karin Wingardh from Wingardh Arkitektkontor is the last add to series of structures on Johan Dieden's farm located in countryside of the Vastra Karup, Sweden. The house is a manifestation of the Swedish ritual of sauna and bathing.
The house is a relationship between inside and out and a simple balance of material – from the architects
The interior made of two natural tones of gray limestone and light maple wood follows architect's organic style, making the warm atmosphere, along with the large windows.
See more after the jump: