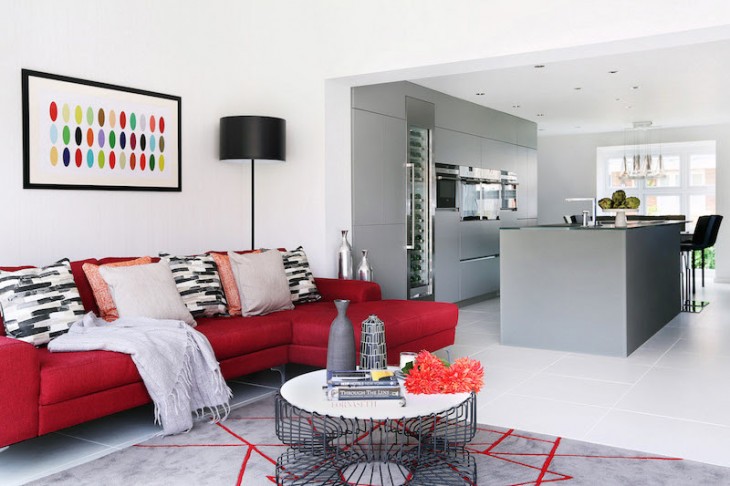 LLI Design team shares with us their recently completed redesign of the Butterton Residence, a house located in Buckinghamshire (United Kingdom). The design was shaped with a contemporary sentiment for a young family with 2 children.
RELATED: Find More Interior Design Ideas on ARCHISCENE
The family had bought the house new and over time had come to recognise that it did not fulfil their wishes as to how they wanted to live. The original layout was fairly traditional, with a family / kitchen room at the back of the house looking onto the garden, a separate dining room at the front was seldom used – mainly because it was difficult to access from the kitchen. There were two further reception rooms, one of which, whilst large, was also under used as the layout, lighting and decor combined to make it an uncomfortable space. It was calculated that up to 40% of the space was very seldom used, which was an important factor in the redesign. The house in general, needed to be taken to a new level of design and quality, LLI Design proposed that more open plan living would suit the family's lifestyle. The wall between the kitchen and dining room was removed in order to create one large area divided into a family living space, new kitchen and dining area. This approach changed the whole dynamic and truly placed the kitchen at the heart of the home whilst at the same time having the added benefit of flooding the space with natural light from front and rear aspects. One of the reception rooms was redefined as a TV / lounge and the other as a study. – from LLI Design
For more of the design continue after the jump: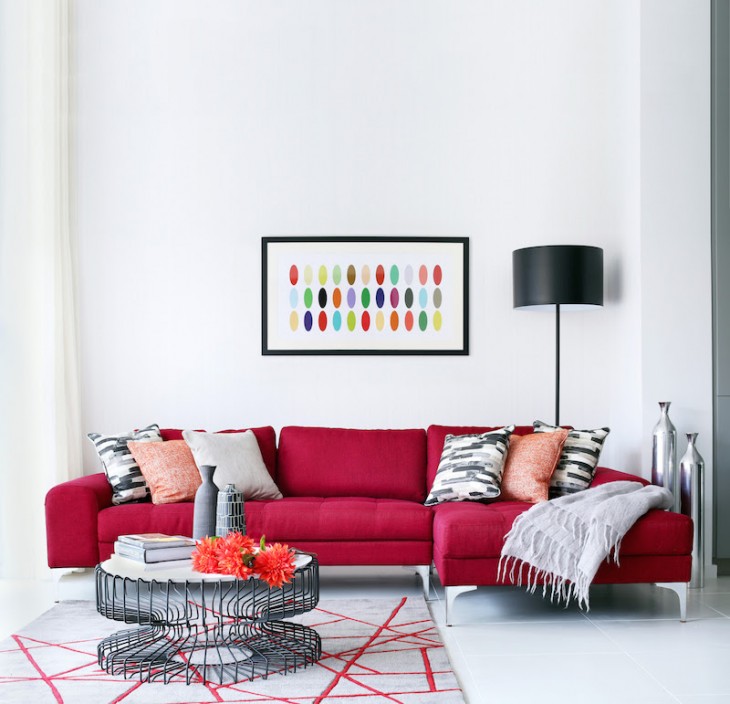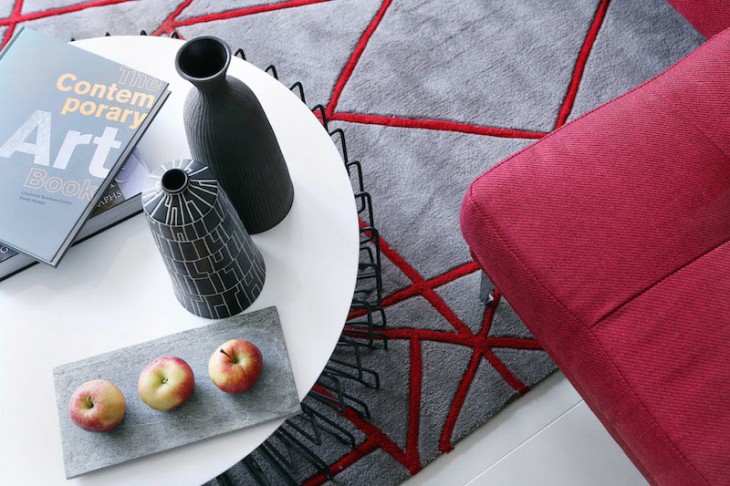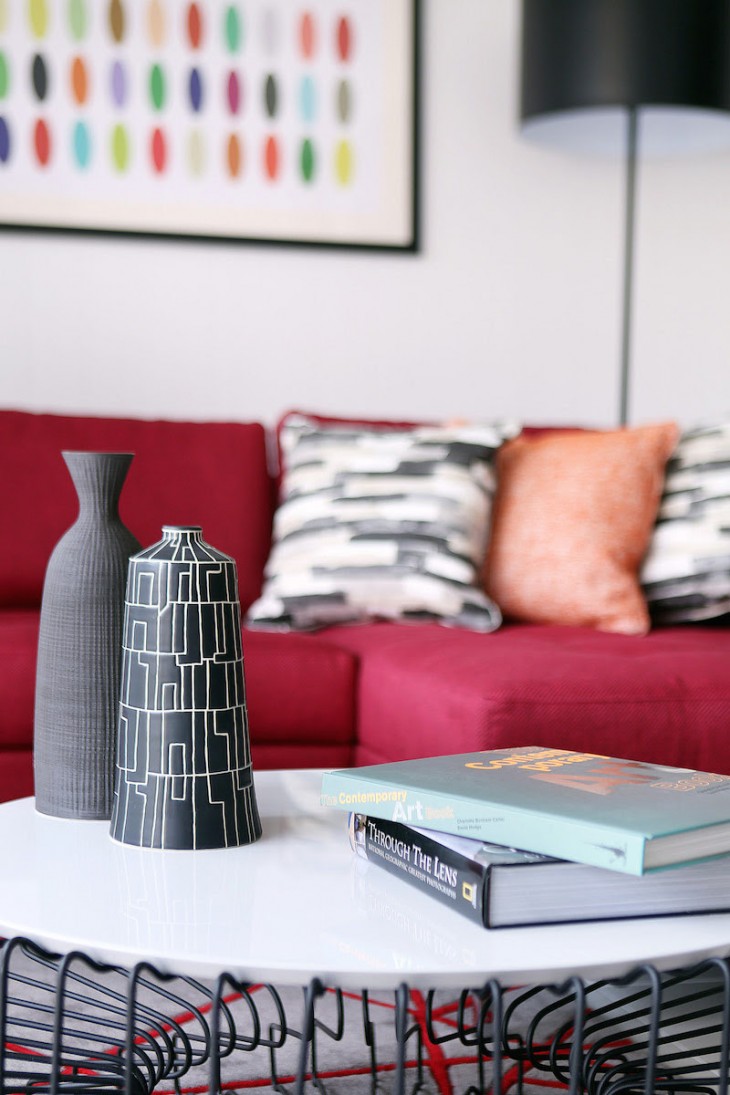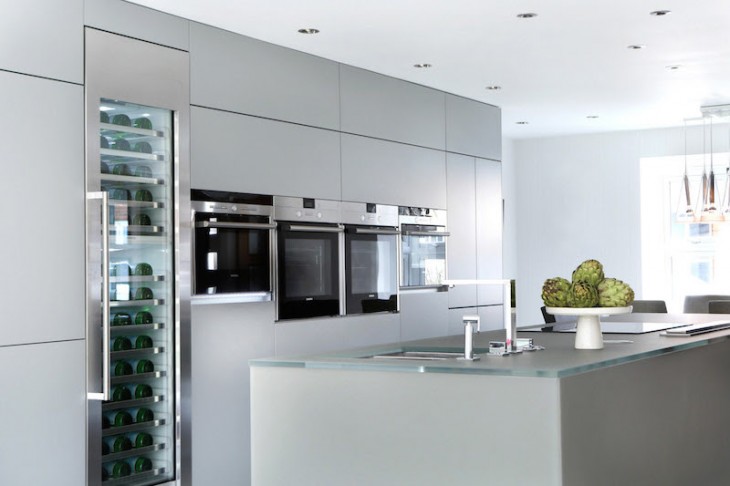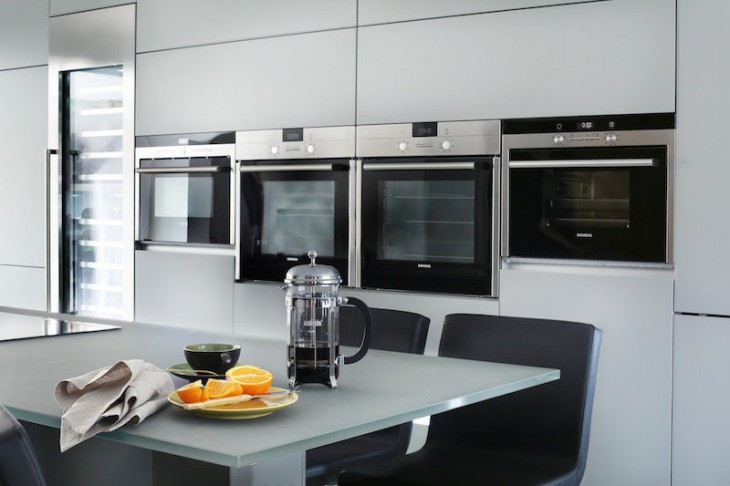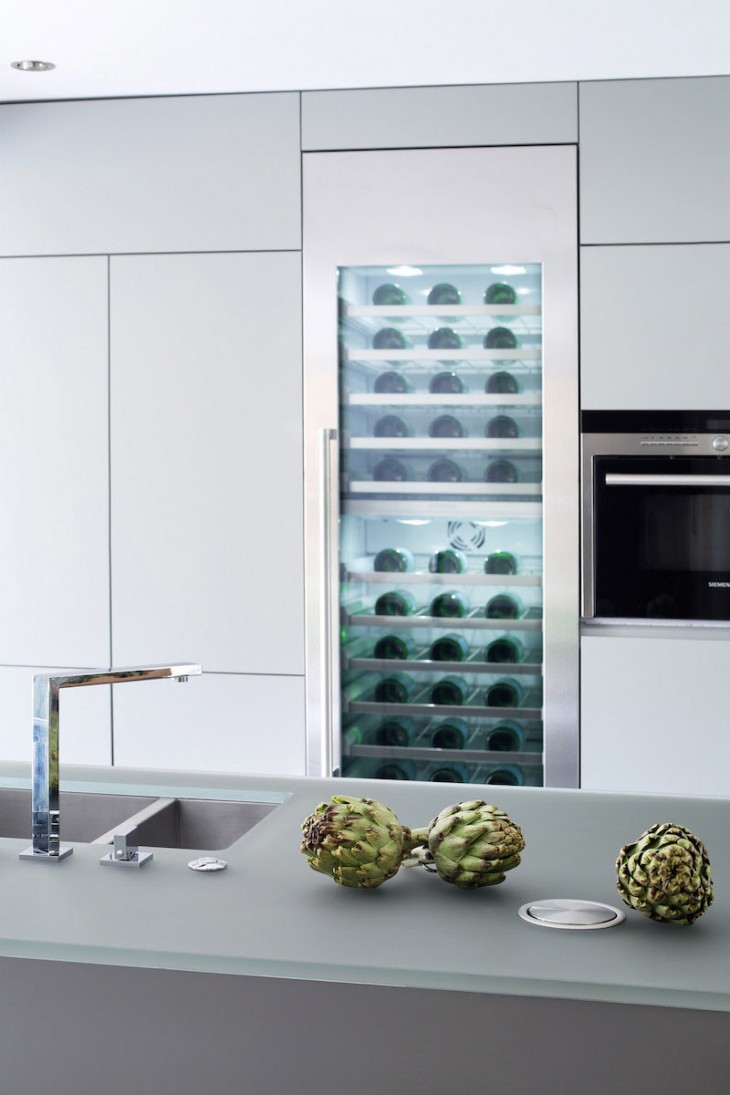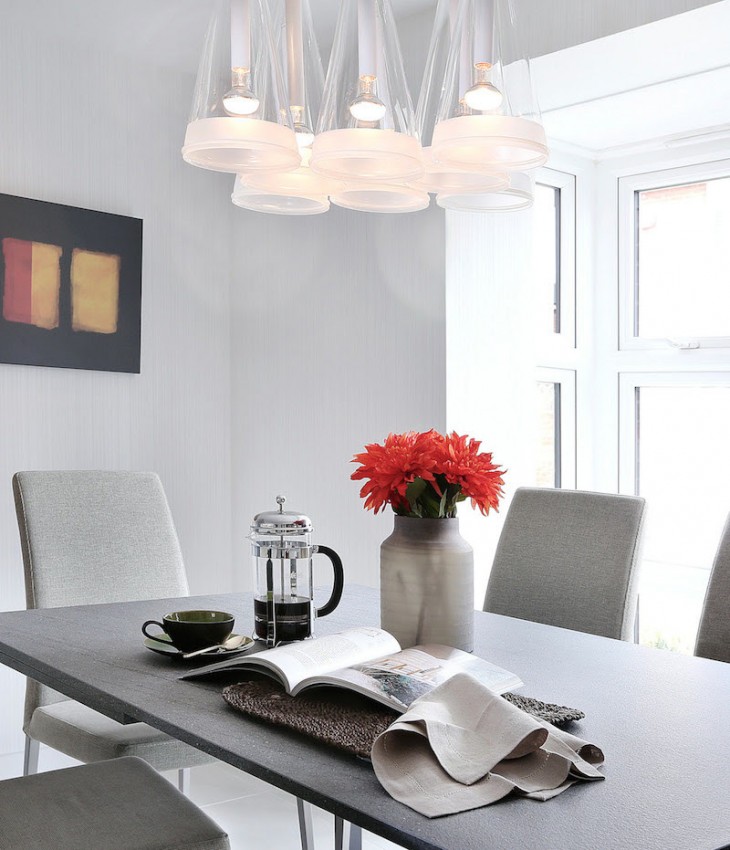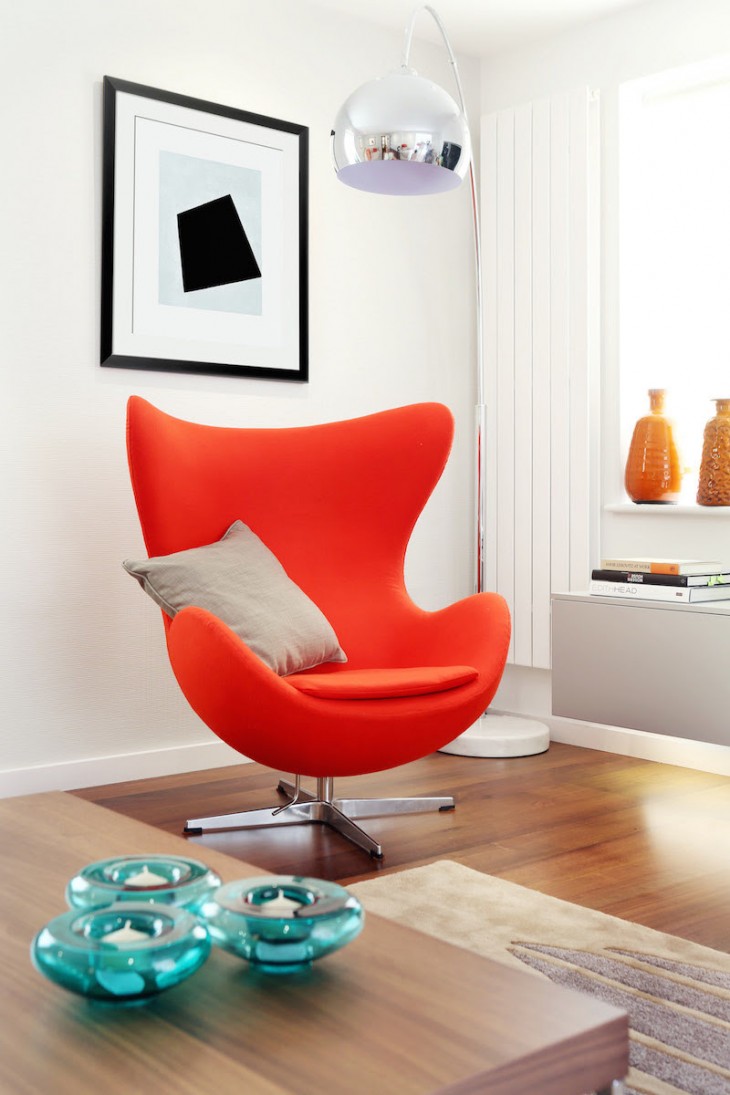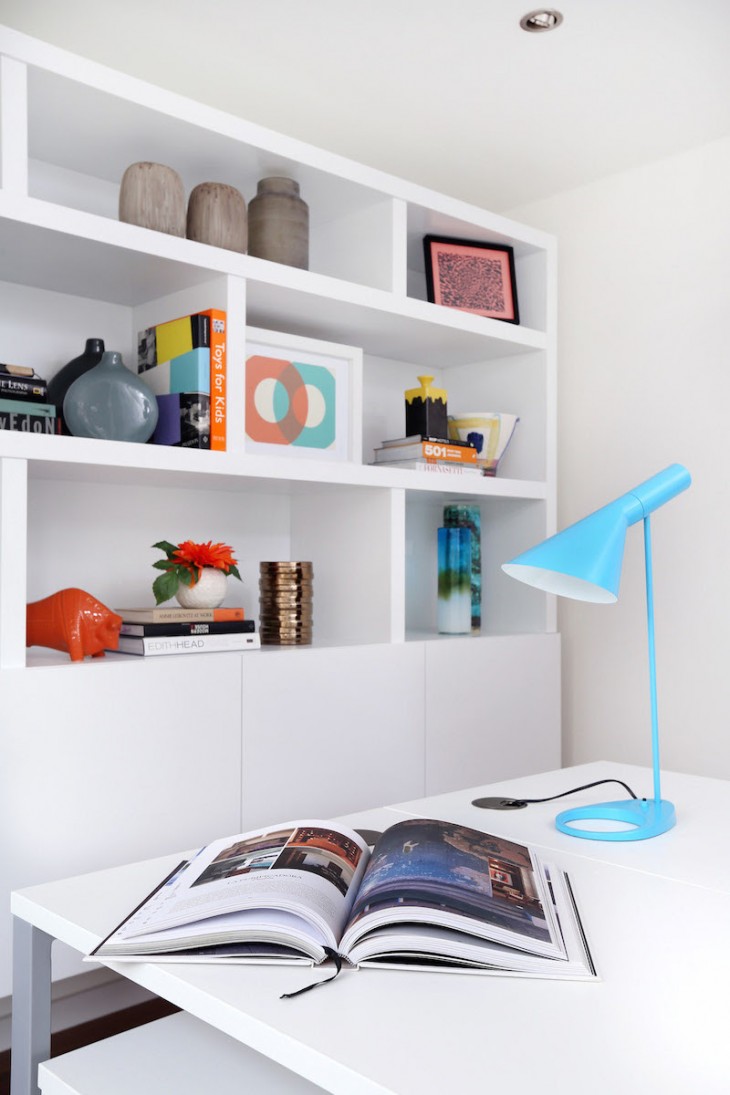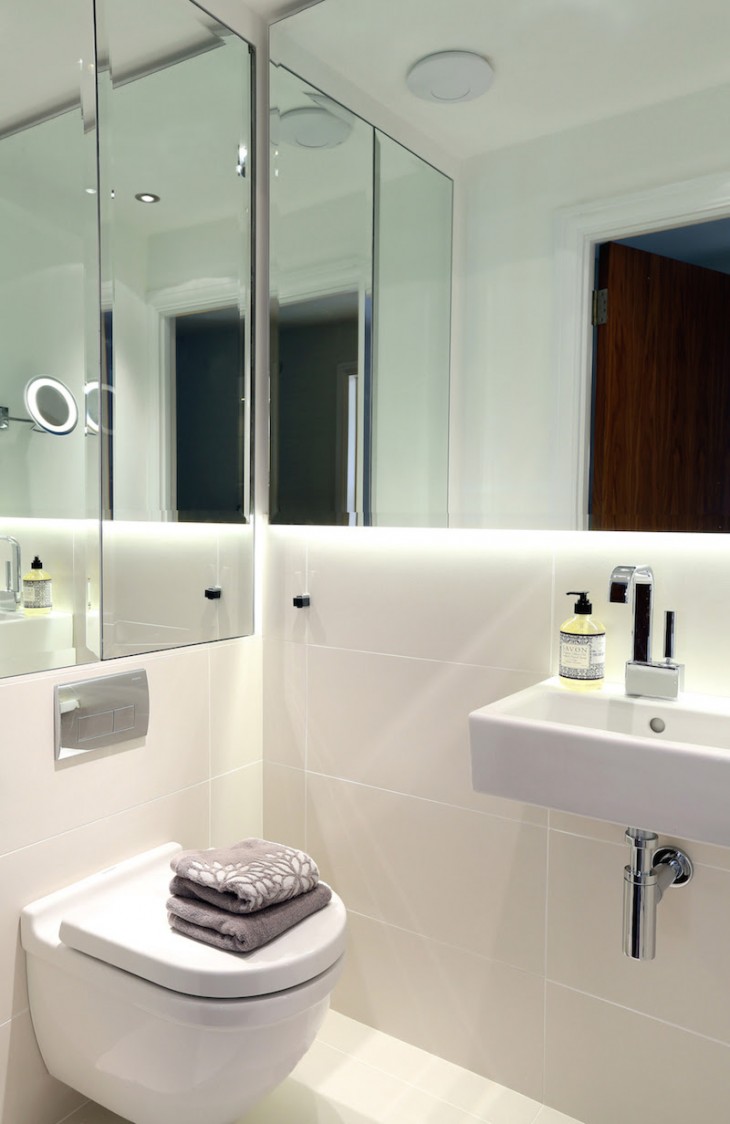 For more projects by LLI Design visit llidesign.co.uk.