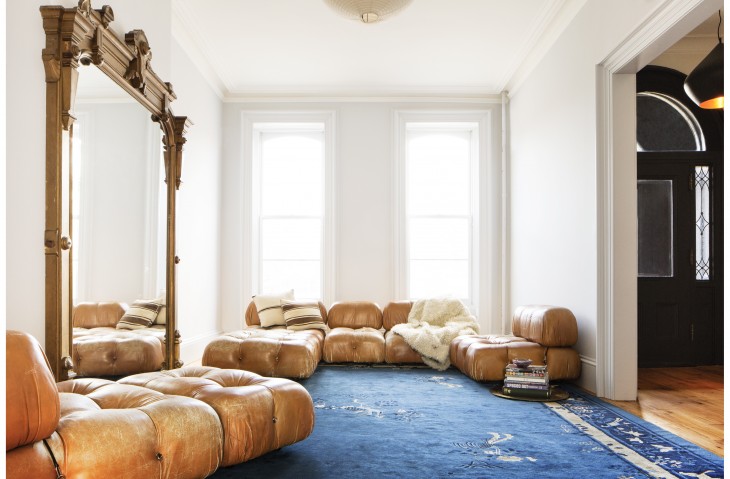 Chaplin Townhouse is another eye-catching project by the Ensemble Architecture DPC team who renovated this classic townhouse located in Brooklyn's Caroll Gardens area. The space was recreated for the new owner who is a travel writer, and was involved in the redesign process with his own ideas.
RELATED: Find More Projects in New York City
The house had been extensively renovated before the owner purchased the house and no historic detail remained. Hung ceilings reduced the ceiling height on every floor, all trim, crowns and doors had been removed. Several layers of linoleum covered the original, pine subfloors throughout the house. Extensive work was done to recreate selected details and to replace or expose original finishes. A kitchen was added to the parlor level, air conditioning was added throughout the house, new windows were installed throughout, windows in the kitchen were converted into doors that lead to a new deck and stair to the garden. – from Ensemble Architecture DPC
For more of the project continue after the jump: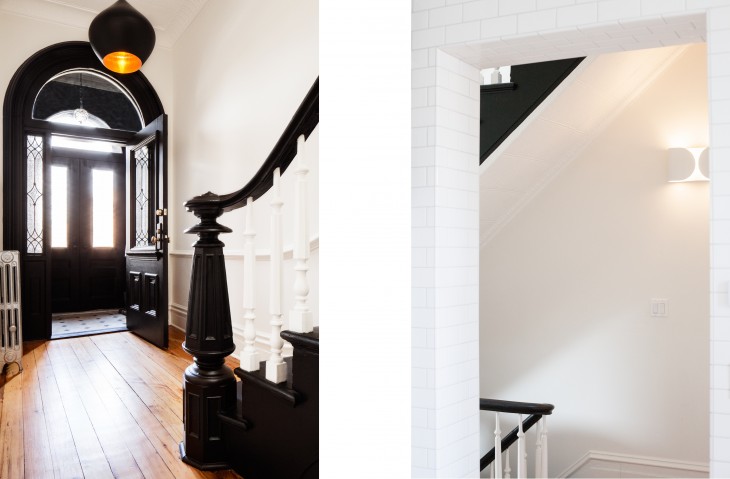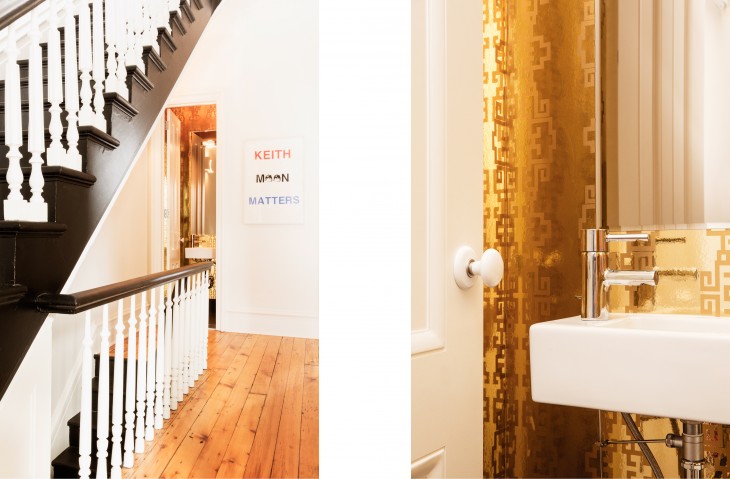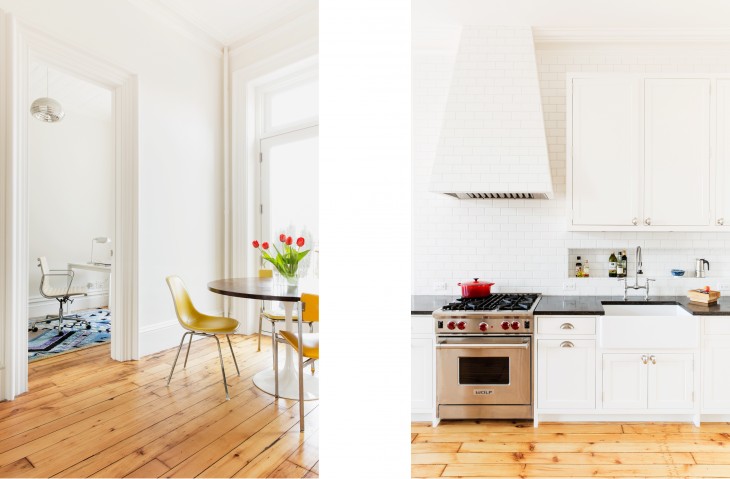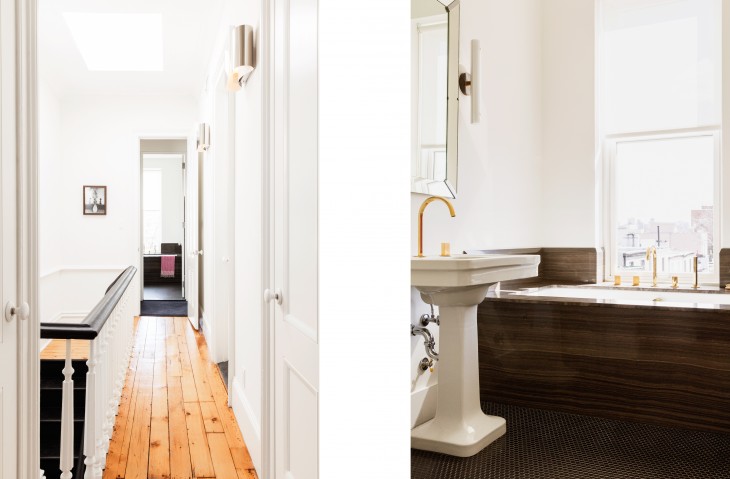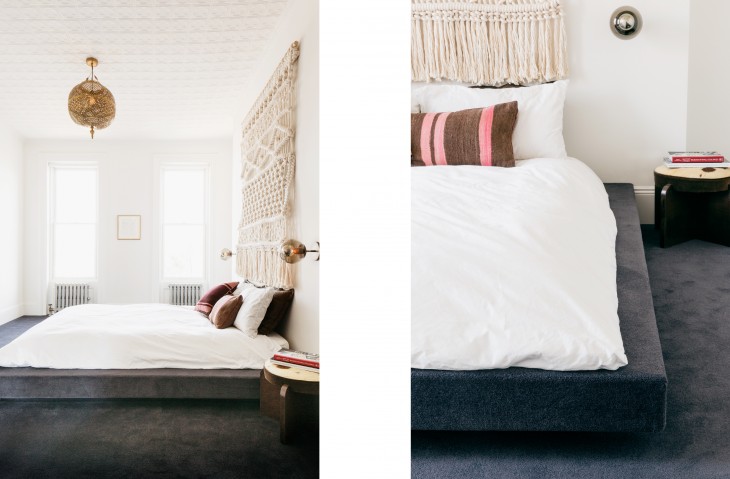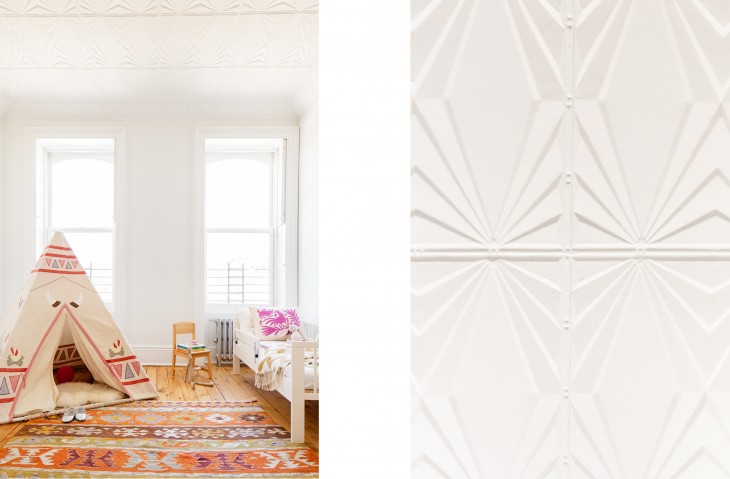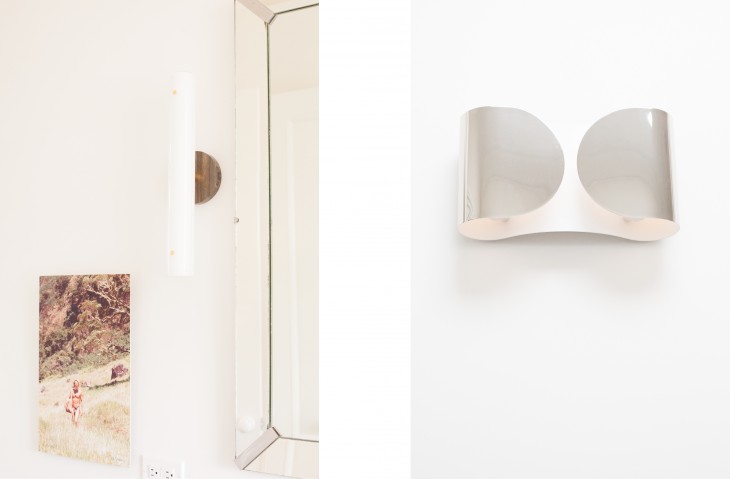 For more projects by Ensemble team visit elizabethroberts.com.