Kingston Lafferty Interior Designers designed this modern single family home situated in Dublin, Ireland, Take a look at the complete story below.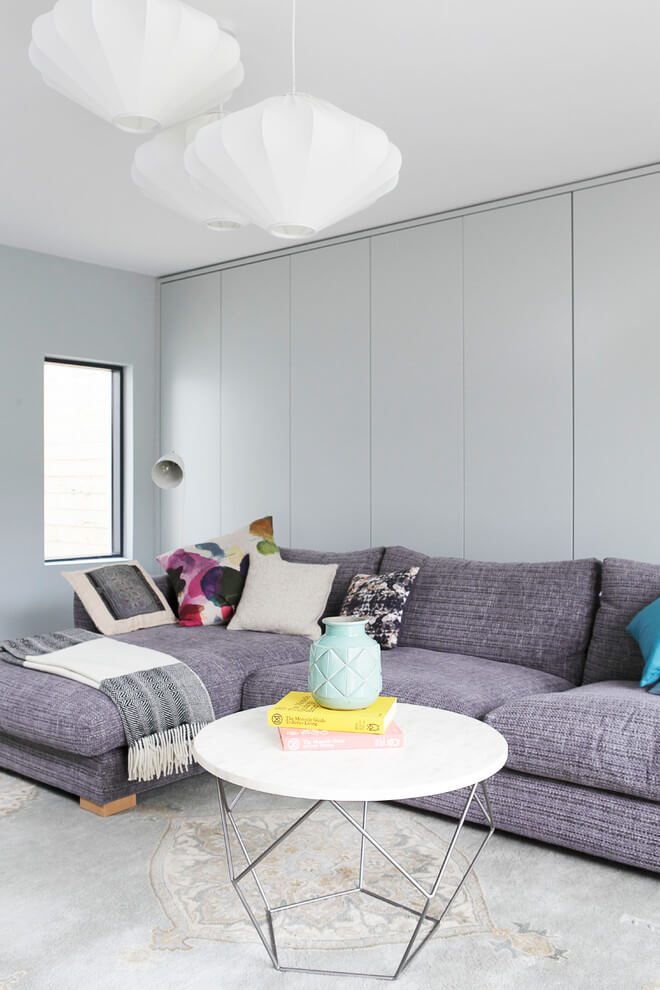 The design of South Circular Road Residence focused on the development of an open plan family living, kitchen and dining area that had a sense of personality to it.
The building was well laid out with lots of natural light, but it lacked character and colour and fun. We kept things light and airy but incorporated more colour. Blue and teal tones were selected to contrast against the subtle wall colour, but also to complement the overall palette of existing items.
The kitchen and living rooms of this family home were a key focus, as they would be the most used spaces within the house. As such, these spaces needed to both functional and fun. The overall aesthetic goal was to create a feeling of calm sophistication in a space that didn't take itself too seriously.
An eclectic mix of dining chairs adds character and interest to the intimate dining space, which is partitioned with a Persian runner rug.
Photography by Ruth Maria