At the beginning of the month we discussed our favourite contemporary flooring trends in modern commercial buildings, but today we're going to be discussing our favourite types of floors for around the home.
As with commercial buildings, gone are the days where as a homeowner you have the choice between carpet, carpet and more carpet. These days people are stepping out of their comfort zone instead of playing it safe and this is definitely something that we can get on board with.
Here are some of the trends that have taken our fancy and that you should keep an eye out for: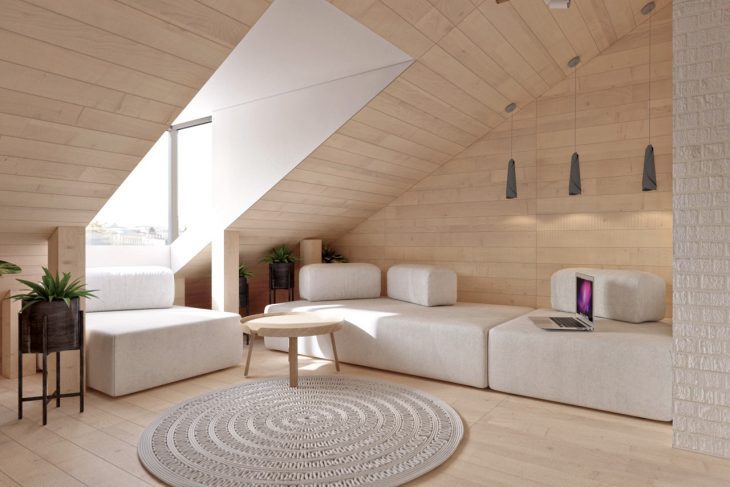 Dark/Light!
From one extreme to the other, right now we are loving the balder choices when it comes to flooring. Deep dark engineered wood allow you to make a statement as well as create a dark and moody atmosphere within your space, but don't be alarmed, these type of floors aren't going to transform your home into a gothic castle just yet! In fact, darker floors make your home appear grander and create a more sophisticated, elegant design than other floors. On top of this, it's pretty easy to pair your interior furnishings with this type of floor as you will find that most things accompany it pretty well! If you're not a fan of darker colours perhaps you would be keen on another trend that has seen a surge in popularity over the last 12 months; Grey Hardwood. This colour of hardwood has seen a huge demand recently, probably because there is so much variety available within the colour itself, it lends itself to either lighter or darker tones – which depends entirely on personal choice. It has been said that the darker styles of grey flooring highlight the beauty of the wood due to the fact that it brings out the grains and grooves more which allows for the flooring to make more of a statement within the room. However, if you're more in favour of lighter greys then this could work for you and your room as this style enhances the natural light within a space, making it seem brighter, more airy and a lot larger than normal. Stepping away from darker colours it's time we move on to light flooring, we're talking about anything from white to off-beige. These types of colours bring a cool and crisp feel to the room but also act as a canvas for any room allowing you to accentuate eye-catching wall colours and bolder, decorative furnishings. Lighter flooring also works well with another trend that seems to be popular at the moment, Scandinavian-style. In a nutshell, this minimalistic way of presenting your home is a great way of presenting a feeling of calmness and a stress-free lifestyle, who'd have thought it?!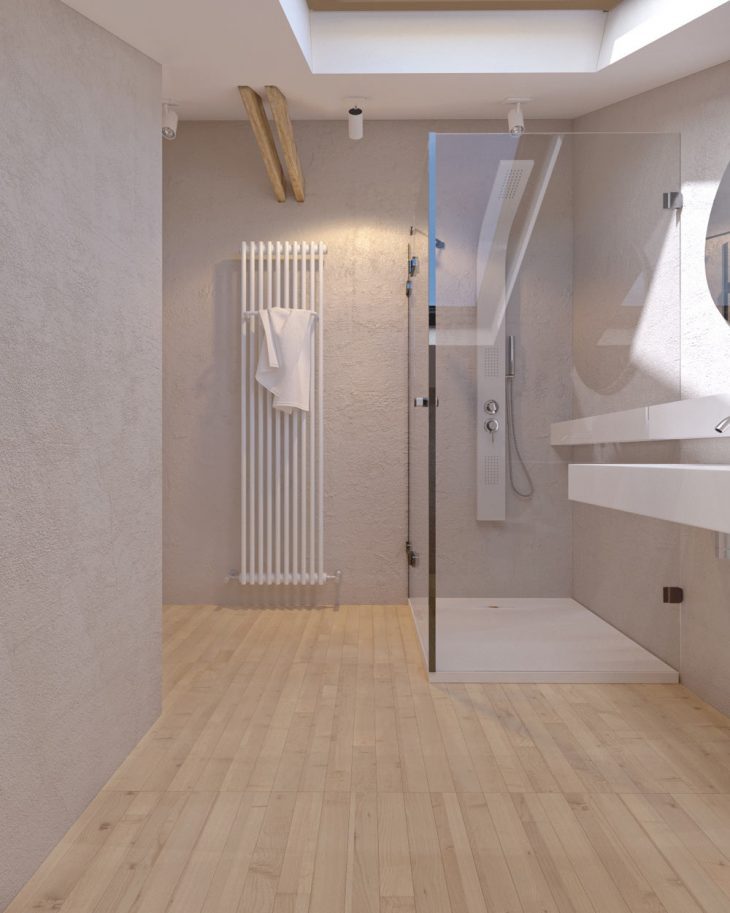 Wide Planks
We have seen a huge increase in people installing 'rustic' flooring in their home, particularly those with wider planks. To put our finger on it we would have to say that this is probably because of their ability to create a more spacious feel within a room, they make the space that they're in appear larger than it actually is as well as offering the vintage look that is so highly sought after at the moment. The great thing about this style of flooring is the variety that it is available in, from the species of wood to the grade tot the finish, you have such a huge choice to personalise your home and even better, it won't cost you an arm and a leg to purchase because a lot of the wider planks are reclaimed anyway! Another great thing about wider planks is that they tend to be longer than your regular planks, which means that there are less joints in your flooring so the aesthetic isn't ruined!
Parquet
A lot of people may remember this style of flooring from their school hall or local youth club, however 2016 saw the renaissance of Parquet-style flooring and it looks like there are no signs of stopping it this year either! The two most popular styles in parquet flooring are Herringbone and Chevron, both patterns create a zig-zag visual however the Chevron style creates a 'V' where the planks are cut and a point is created at an angle. The Herringbone pattern shows a similar 'V' however the planks overlap one another and don't meet at a point. Are you still with us?! Despite the fact that this is one of the oldest styles of flooring it has seen a lot of love over recent years by interior designers across the world, especially in lighter wood colours. Installing this style of floor can bring a beautiful Parisian feel to your home whilst remaining contemporary and traditional all at the same time! We definitely think this is a must have in any home.
Images from Contemporary Apartment in Kiev by Da Group