Granite continues to be the most popular countertops used in the kitchen due to its ease of maintenance, varied range of colors and patterns, highly resistance to heat and bacteria and durability factor. This clearly denotes that buyers would like to buy and install granite kitchen countertops to add beauty and elegance in the cooking space. Granite is highly resilient to heat, abrasions and stains and this has made it a smart choice for all kitchen surfaces.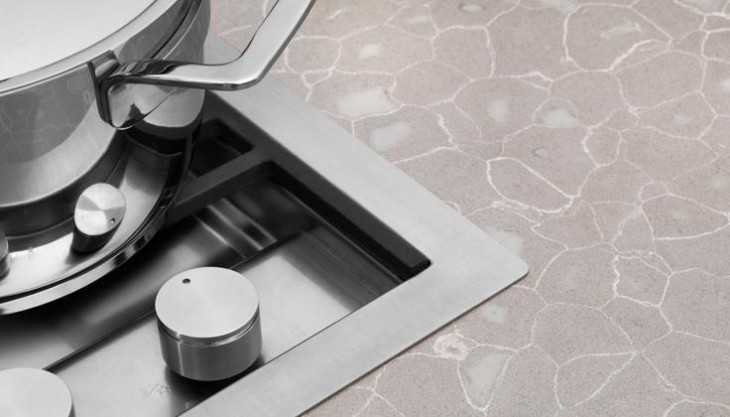 When choosing a business for purchasing granite kitchen countertops, find one that has been into this market for several years. They must be proud about their products and offer top quality granite worldwide. Besides, they also provide free installation services and help you find the perfect color, grade, style and edging finish. Installing granite countertops in your kitchen will definitely add significant value to your abode.

Take a look at few things that should not be overlooked when choosing granite kitchen countertops:
Color
One of the most noticeable elements of granite is they can be found in varied color palette. Dependent upon a stone's mineralogy, The colors are typically associated with the range starting from rose pinks and muted beiges, rich greens and multi-colors and classic black and whites to saturated reds.
Granite is immediately recognized due to its "pebbled" appearance. Its texture is a unique sign of quality that sets fire to interior grandeur in any house.
The natural sources present varied appearances and appealing characteristics thus, giving a special appeal that simply can't be imitated by a machine however, you can be assured that the top supplier purchase and install only the finest grades of granite.

Finish
The durability and longevity factor of granite make it an ideal countertop to be installed in the kitchen. However, you will find various finishes available for granite that will enhance its quality. These include:
Polished Finish – This kind of finish has a shiny and mirror-like effect. It increases the color and pattern thus, adding more shine to the stone. Polishing reduces the level of porosity of granite that increases its resistance to chemical substances and humidity and commonly used in the kitchen. This finish is considered to be a great choice amongst busy families.
Brushed/Antiqued – This kind of treatment provides a textured and slightly worn appearance that will leave an impressive effect in the kitchen.
Honed – This method provides a smooth and non-reflective surface, though it can make the granite more absorbent. As such, it should not be considered for a countertop that will be used regularly.
Flamed finishes – The act of exposing granite to tremendous heat and then followed by intense cooling will make granite surface slip-resistant. This is definitely a good choice to be installed in the cooking area.
Durability
Granite is amongst the toughest stones used for interior applications. As they have an impenetrable surface, it is next to impossible for this surface to crack, take on scratches or abrasions.
Granite will not get hold of stain marks, however you should ask your vendor about the sealants available for improving its resistance. Thus, once you make your choice, get ready to love your granite kitchen countertops for several years.