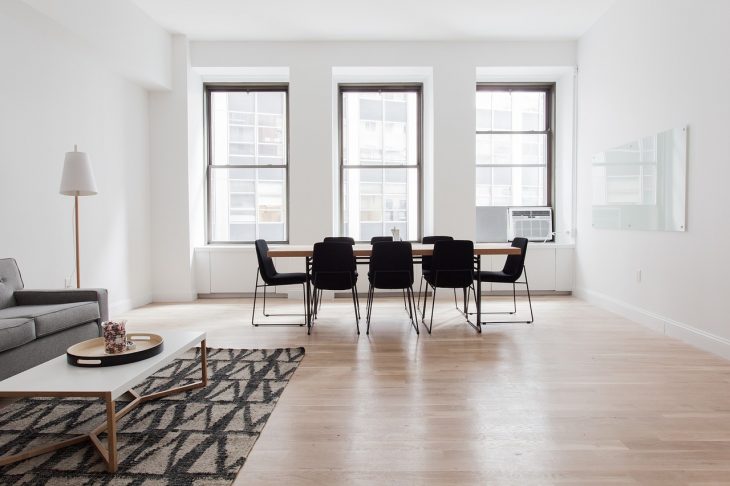 Enhancing the general appeal of your home with the intention of creating lasting impressions on your guests is not entirely as tricky as it may seem. While you should approach the project with your own comfort and preferences in mind, you may not have to throw out all your furnishings simply to achieve a charming home appeal. Whether you are after a playful and bold home interior or you would prefer the charming elegance associated with modern minimalist homes, you should decorate your home for you and your family rather than mainly attempting to please guests. The following top home interior design tips will help you create a perfectly balanced home interior.
Read more after the jump: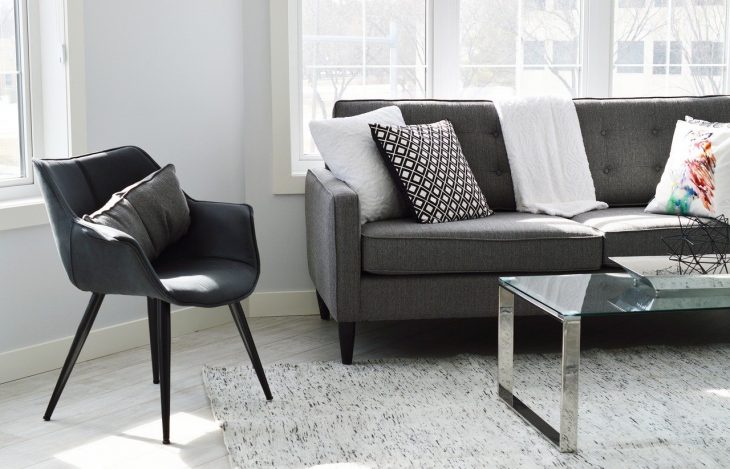 Plan The Design Of Your Entire Home
Before you can start painting your walls and picking out scatter cushions, you should draft a detailed plan that includes each room in your home. This is to ensure your design flows from one room to the next. One of the easiest ways to ruin your design results is to decorate one room at a time without knowing what the next area will hold; creating a chaotic look. It is not the best idea to have one room boasting bold and bright colours while the next showcases classic neutral tones. You should select one theme for your entire home and adjust certain elements slight according to the functional use of each room. Therefore, if you are after a modern minimalist appeal, your whole home should resonate with this trend.
Opt For Quality Furnishings
Once you have selected a general theme for your home you should select appropriate furniture. It is best to furnish your home before decorating as this will allow you to decorate around your furniture. You will be able to identify furnishings that coordinate well with each other without the distraction of existing decor. This approach will also maintain the ideal that furnishings from each room match. You should avoid selecting furnishings of varying materials such as light wood and dark wood. You will be able to find great US-made options for sofas and other furnishings with ease. Even if you are hoping to save on the costs of quality furniture by opting for inferior quality alternatives. It would be best to opt for quality furnishings and rather save where you can on decor items as your furniture should be durable enough to last long-term.
If you are after a modern minimalist approach, the best type of furniture would be high-quality leather or suede couches in dark neutral tones. Alternatively, if you are hoping to create a vibrant and colourful home, you should consider quality fabric couches in jewel tones such as emerald green or sapphire blue. Your choice of couches will set the backdrop for your living room design appeal. When selecting furnishings for bedrooms, ensure to select materials that coordinate well. Alternatively, your bedroom furnishings could also be made from the same materials for the best results.

Accent Pieces
Before you start hunting for the perfect decor touches, it would be best to focus on adding elegant or vibrant accent pieces to each room. Your accent pieces can be charming notable pendant lighting or contemporary art pieces among other items. However, it is best to add your accent pieces before adding your final decor touches to ensure everything coordinates well. Depending on your current interior colour palette, you may want to consider repainting your walls before installing pendant lighting. Other great options for accent pieces include area rugs and large plant pots. Once you have added you extravagant accent pieces you will be able to select the most appropriate throws, scatter cushions, picture frames, and other detailed touches with a lot more confidence. Decorating your home in order will prevent you from selecting items that simply do not compliment your design plan.
Final Touches
When you are ready to add the final finishing touches to your home design, you may find that your initial plan has swayed slightly. However, you will now be able to match the final touches best to your choice of furnishings and accent pieces. You will be able to add decorative touches that showcase the biggest impact by placing them strategically. Whether you are including a cluster of candles or adding a display of crystal rocks, you will have the best idea of where your decor items should be placed and what kinds of options would be the most suitable. It is always best to opt for a minimal approach when adding final touches to avoid overpowering the appeal of your furnishings and accent pieces. Your finishing touches should serve as small additionals that simply tie the look together rather than take over the room completely. Therefore, consider opting for less art or less scatter cushions to ensure your choices are notable.
Take Your Time
One of the most effective approaches to redecorating your home is simply to take your time. This will prevent you from overspending and purchasing too many items that will ultimately create a cluttered look. Carefully considering your purchased will allow you to save and rather buy quality items, which will significantly benefit your end results. You will be able to determine the most appropriate items as you won't be rushing to get the job done as soon as possible. Home decor is not a task to be rushed as you may find you are able to search for better and more functional solutions. Taking your time will allow you to compare prices and assess customer reviews while also hunting for the best design themes to suit your lifestyle. You may even find that the best solution for you is to merge varying themes together to incorporate all your favourite looks. However, if you opt for this approach, you should carefully merge themes to create a neat appealing finishing result. Your home design will speak volumes about you and your family, which is why you should handle the project with care and patience.