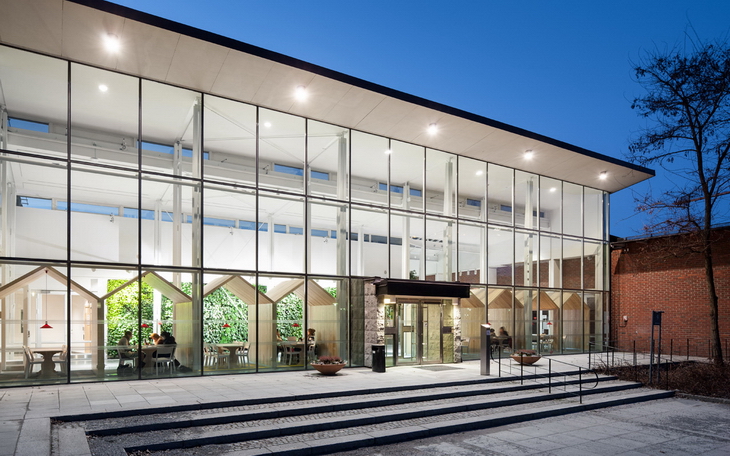 Tengbom Architects have designed the interiors of a project called Future Learning Environments for the Karolinska Institutet in Sweden.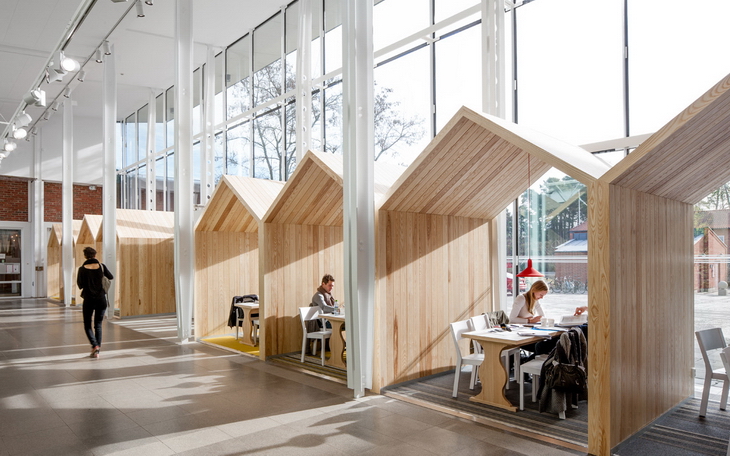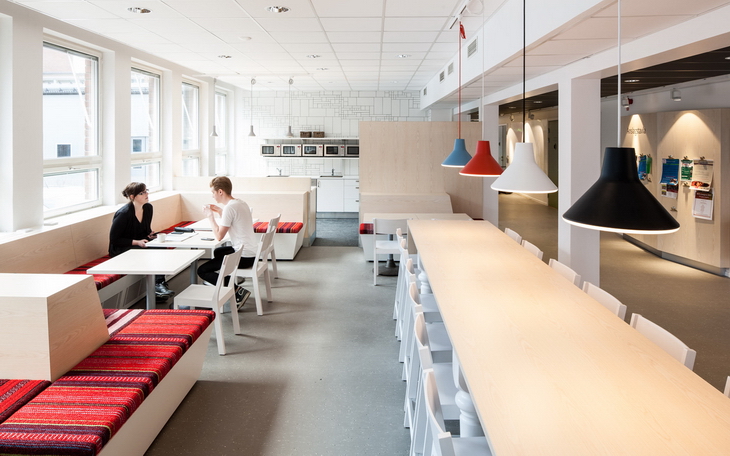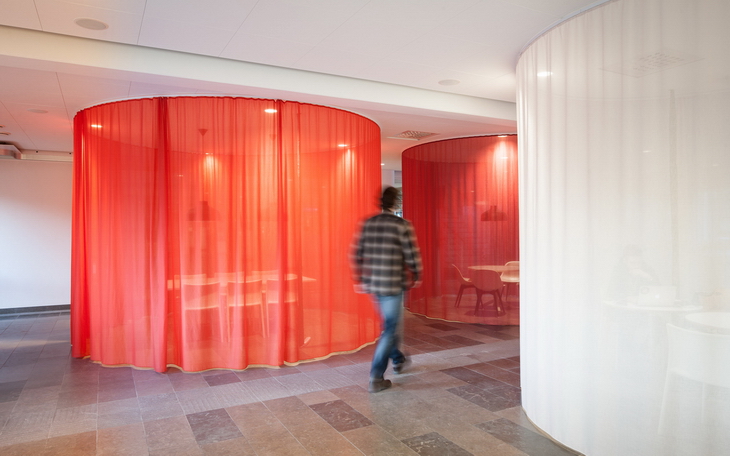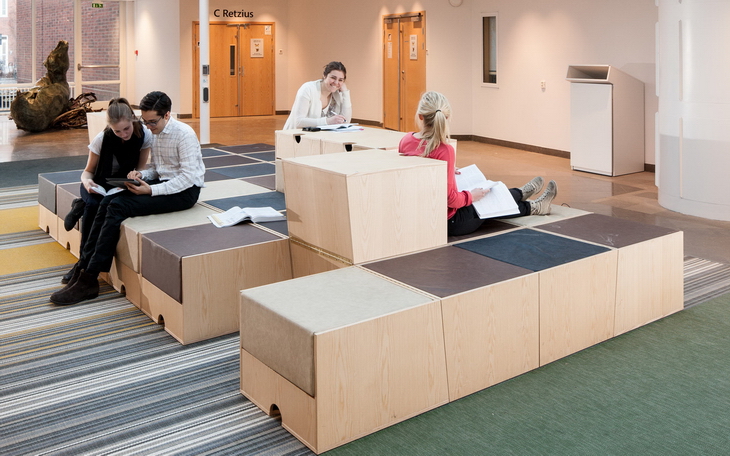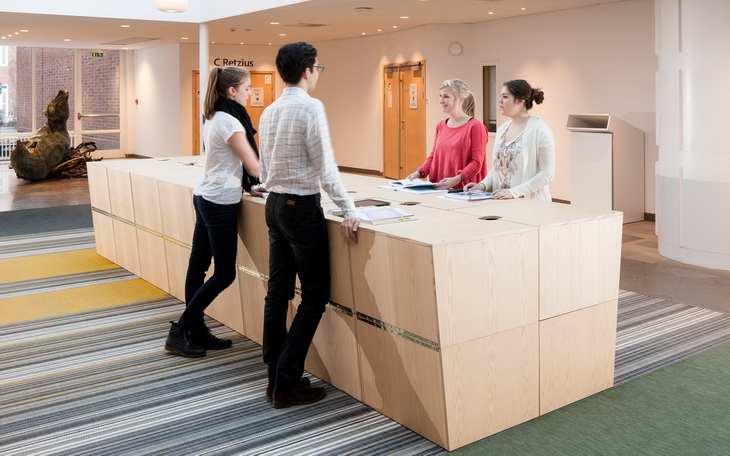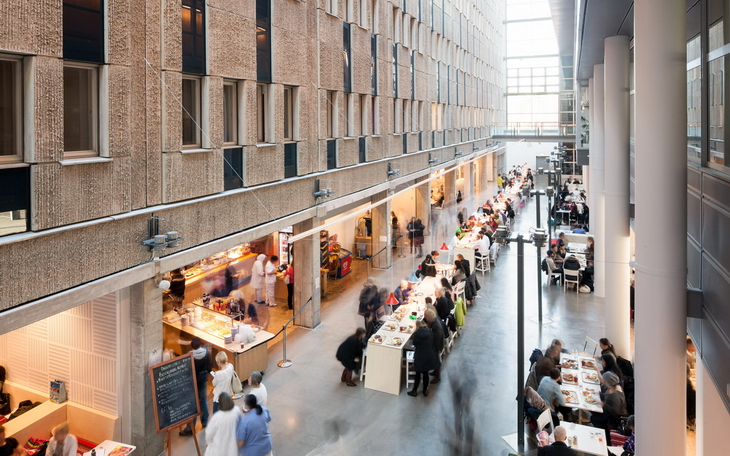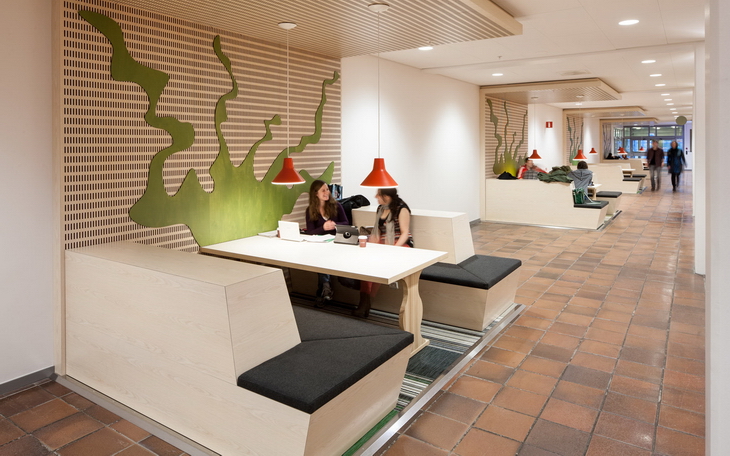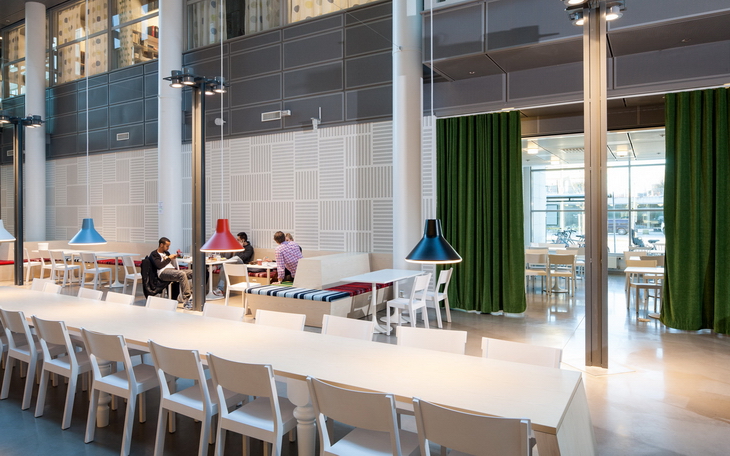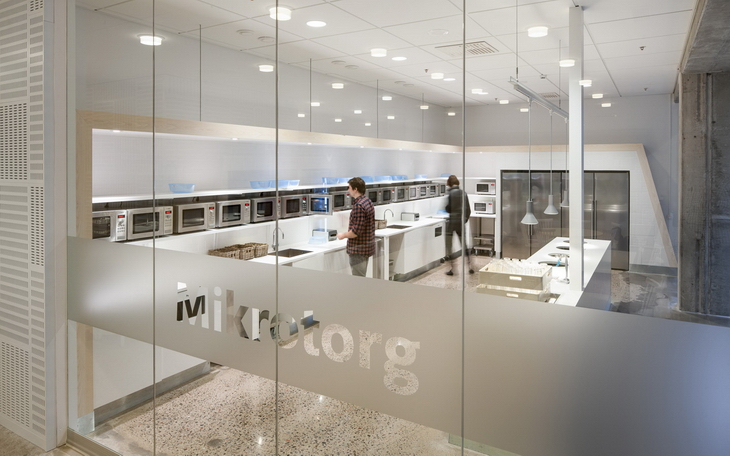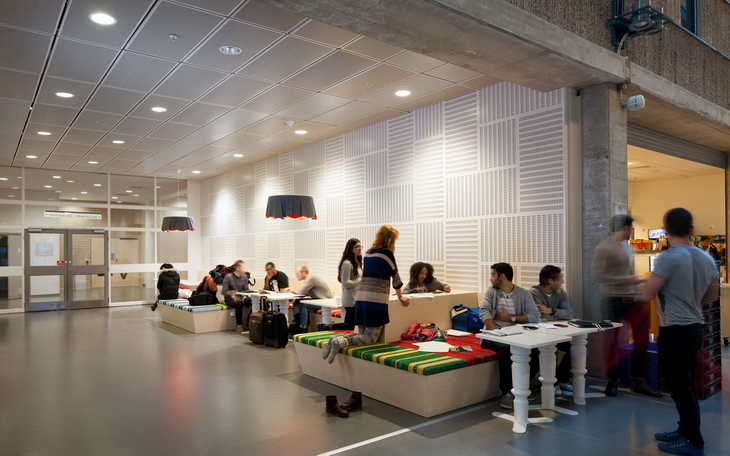 From the Architects:
The Karolinska Institute – KI – is investing to improve and expand teaching environments for its students. On completion of a parallel assignment, Tengbom was asked to further develop its "Home away from Home" proposal. A first conceptual prototype was implemented in the Karolinska Institute's premises in Solna. The premises involved are mostly adjacent to the lecture theatres and are at present unused "leftover" areas.
Our idea is to create a "Home away from Home," a second home. An obvious meeting place for students, teachers and researchers. A social arena in which one can meet and get together, a communal meeting place and identification point. This is a place where one can exchange thoughts and ideas, learn from one another – peer learning.
For the "Home away from Home" concept we have chosen the home as a metaphor. Here are found the little cottage, garden, dinner table, living room and "your own room."
We have created areas for meals, communal activities, getting together and information exchange. Here are open squares, space in the room and reading areas for concentrated study. We believe that variety helps people from different cultures to get on well together and feel at home. The environment is compact and cosy, creating positive, productive hustle and bustle.
Through this environment, KI's brand is strengthened into a place accessible for everyone. Parts of the Future Teaching Environments project are being conducted in cooperation with the Stockholm County Council. Four further implementations of the project have been commenced, including in KI's premises in Huddinge.
The project consists of a total of 2,000 square meters.
Project: Karolinska Institute Future Learning Environments
Designed by Tengbom Architects
Location: Karolinska Institute, Sweden
Website: www.tengbom.se