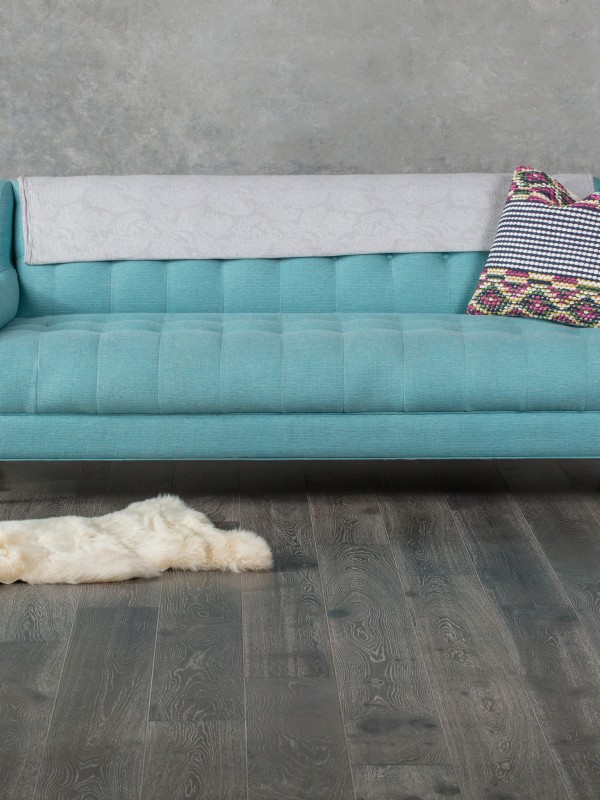 You don't have to be a construction guru to realize that there is an abundance of choices for upgrading a building's flooring. There exists everything from tile to linoleum to carpeting to engineered wood flooring. If you are considering changing the look of your home by replacing your current flooring with another type, here are some of the great reasons to use engineered wood flooring in your home.
Reason #1: The Price (& the Look!) is Right
You love hardwood floors and have always imagined having a house filled with smoothly finished, beautifully polished, all hardwood floors. Then you look in your wallet, and you realize compromises need to be made. That's where engineered wood flooring comes to play.
Read more after the jump:

Still a natural wood, there can certainly be variance in the cost depending on the type of wood you choose. However, the price overall for engineered wood flooring is lower, perhaps in large part because of installation and upkeep costs.
Also, once engineered wood flooring is installed it is difficult to see any difference between it and hardwood floors. It sustains the beauty of the hardwood at a cost that keeps your bank account in the green.
Reason #2: Keeping Up with the Upkeep
Choosing engineered wood flooring for your home means you will have less worry, less cost, less thought that will be needed for keeping up with cleaning your floors. Hardwood floors can often require refinishing (which takes equipment rental and is very labor intensive), while linoleum is frequently less durable than wood.
Engineered flooring is:
stable
resistant to ripples and buckling
holds up against daily use
Because of its ability to withstand the rigors of life in a busy home (like spills and things dropping and bumping along), choosing engineered wood flooring makes maintaining your upkeep a lot easier.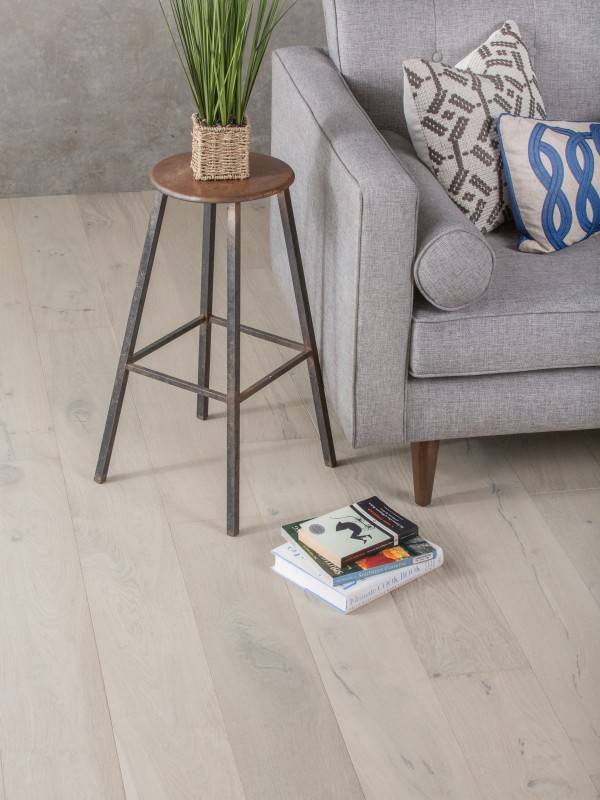 Reason #3: Basement Upgrade
Many types of flooring cannot stand up to the moisture often found on the basement level of a home. The condensation associated with a space that often has poor ventilation can cause major problems and derails even the best-laid flooring projects.
Because engineered wood flooring is less likely to respond to heat or humidity by shrinkage or expansion, you can expect your home improvement project to last longer than the next big water spill.
Reason #4: In & Out Installation
The tedious nature of installing flooring in varying forms can cause even the smallest of DIY projects to become nothing more than a headache. Even the most experienced home improvement fan can find themselves reaching for a contractor's number when it comes to the installation of flooring.
Once you've installed engineered wood flooring, you may be surprised by the ease with which it can be done. Whether you have a style that is tongue and groove or lock and fold, you'll find the installation can be faster and less frustrating than that of hardwood floors or linoleum.