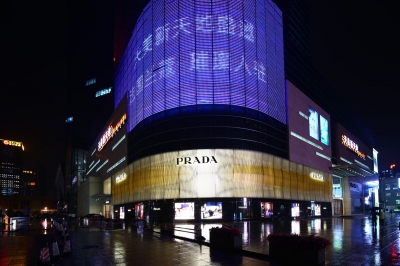 Project: Prada Store
Location: Taiyuan, China
Architect: Roberto Baciocchi
Website: www.prada.com
Architect Roberto Baciocchi in charge of designing Prada's first store in Chinese city of Taiyuan, has impressively shaped the space of 750 square meters on a single level, as well as the 55 meter long storefront. Taiyuan address carries both men's and women's ready to wear, as well as bags, footwear collections and accessories.
For more visit our DESIGN SCENE.