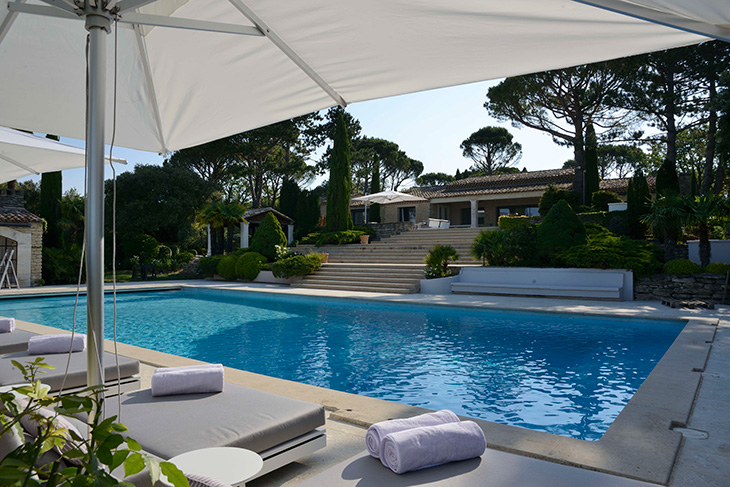 Juliette Thomas sits down to talk with ARCHISCENE about her two standout projects – a striking South of France vacation home, as well as the modern Windsor Townhouse. In addition to analysing the projects in depth, we talk with Juliette also about dos and don'ts in interior design, and the beginning of Juliettes Interiors as a business.
Continue to read ARCHISCENE's exclusive interview with Juliette Thomas.
What do you consider first when designing/redesigning a space? What the space is to be used for. Who are the people in the property, ages and sexes and the use of the property.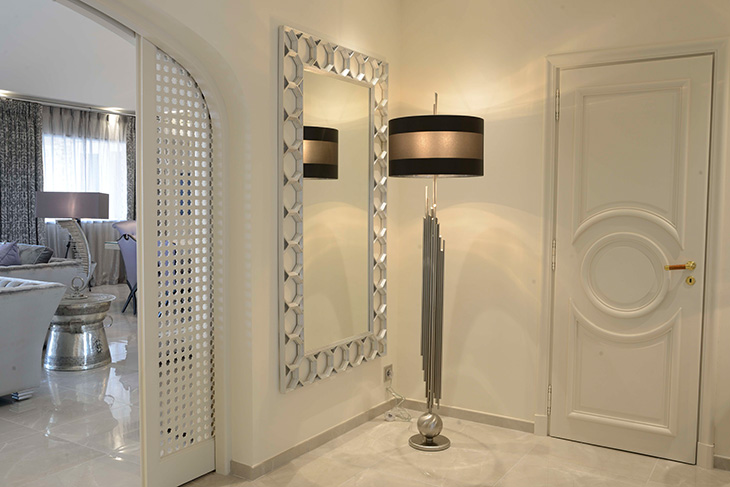 We are obsessed over your South of France house project, can you tell us more about the designing, building and styling process behind it. We are obsessed over that one too. The client was a very kind person who just wanted us to make his new home a home. He wanted to take into account the lavender fields being very close to the house so we incorporated the lilac fabrics. This project started out as a live chat for 2 bedside tables. We ended up interior designing the entire house and outdoor areas. We didn't get involved in the restoration work, just the interior design and supply of furniture, lighting, rugs and accessories etc. We were awarded the best interior design private villa in France that year with International Property Awards which was a lovely surprise for that project. There wasn't really any budget restrictions so we were able to offer the client exactly what he wanted which was a warm comfortable home.
Discover more of the South France project by Juliettes Interios in our gallery: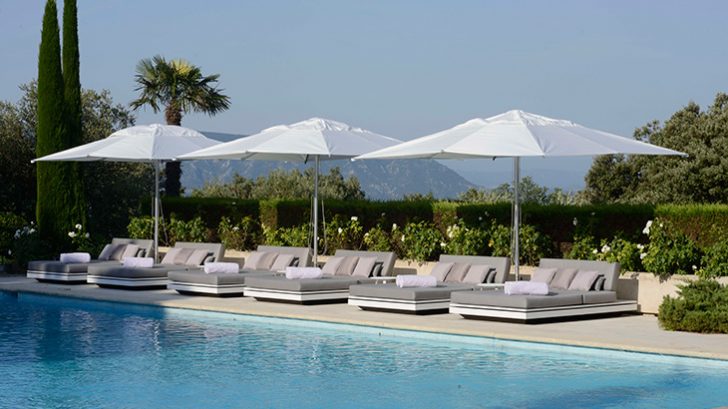 How inspired were you by the French Provençe while working on the project? We were inspired by the French Provence but in a more contemporary way rather than the traditional French Provence style shabby chic furniture. The client wanted sophistication. So we needed to blend his desires with mainly colours and finishes. The restoration that took place added in the stone walls being traditional in that area and the fabrics were to incorporate the lilac fields. The client was particularly sympathetic to the to locality.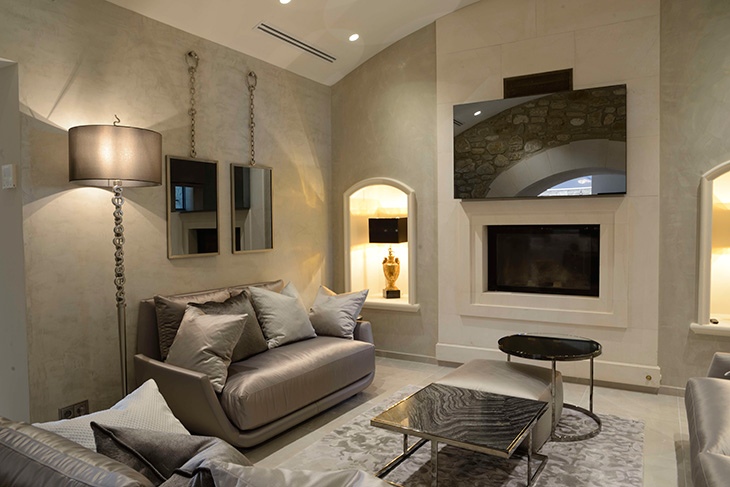 What makes the perfect vacation home? Fresh air, quietness, privacy and comfort in luxury surroundings hopefully shared with family and or friends.
Another of your projects we can't get enough of is the Windsor Townhouse. Could you tell us more about it? This was a completely different brief. The owners are a young professional couple who love to entertain and impress the guests. The remit was to furnish the house with contemporary designs, useable comfortable pieces. The client asked for texture, gold and neutral colours with accent pieces. The space was a challenge – it was very tight on space in every room. We applied a lot of symmetry due to the space restriction.
How different is working on a townhouse versus a vacation home? A town house is challenging due to its reduced space compared to the vacation home with is typically more spacial. The town house is usually a working home so the requirements are quire different meaning more functional than a vacation home.
What's the one thing you think people get wrong about interior design? They don't measure properly. So furniture arrives and its doesn't fit. A classic mistake is when the sofa wont fit through the front door. Planning the various trades around a schedule so each comes in after the other in the right order. That takes planning. I think people also get too hung on up on "matching" because its safe. In reality its blending that people need to concentrate on.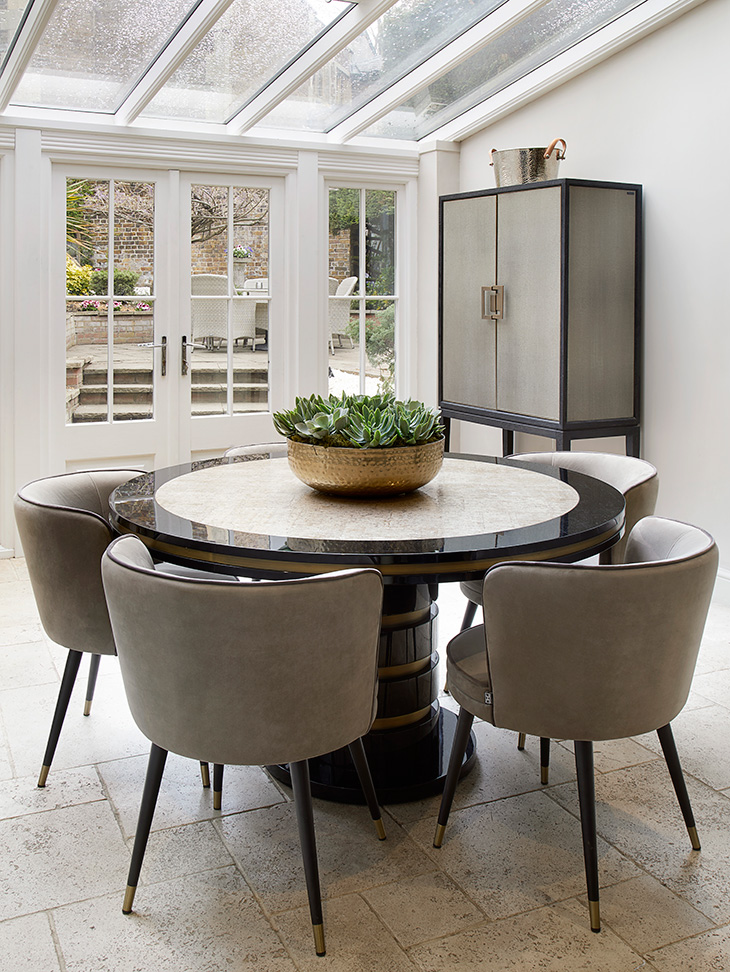 Do you have a favourite piece of furniture or home décor? And is there a story behind it? I have many favourites and then something new is discovered. There is so much choice its not possible to focus on a piece. It also depends on the project as to what works better on one project wont work on another. The space around a piece also affects its aesthetic value hugely. For example a chandelier will look totally different in different locations and is influenced by the walls, floor and ceiling finishes.
What's your most memorable interior design project? The south of France project.
To step back from these individual design projects. Tell us about your entrepreneurial path and how Juliettes Interiors is where it is today. Juliettes Interiors was born on the kitchen table at home in Stratford upon Avon. I never intended to run a multi million pound business based on the Kings Road in London. My business has survived and grown because I needed to be a career women. I didn't want to be a carer women. But circumstances took a turn and looking back I am hugely grateful they did. I would always find a way to solve a problem and help a client achieve what they wanted at that time. So the customer service was always high and more important than any profit to be made. I think that's what grew the company. It grew out of integrity and honesty. Wanting to ensure the client was pleased with what I supplied for them.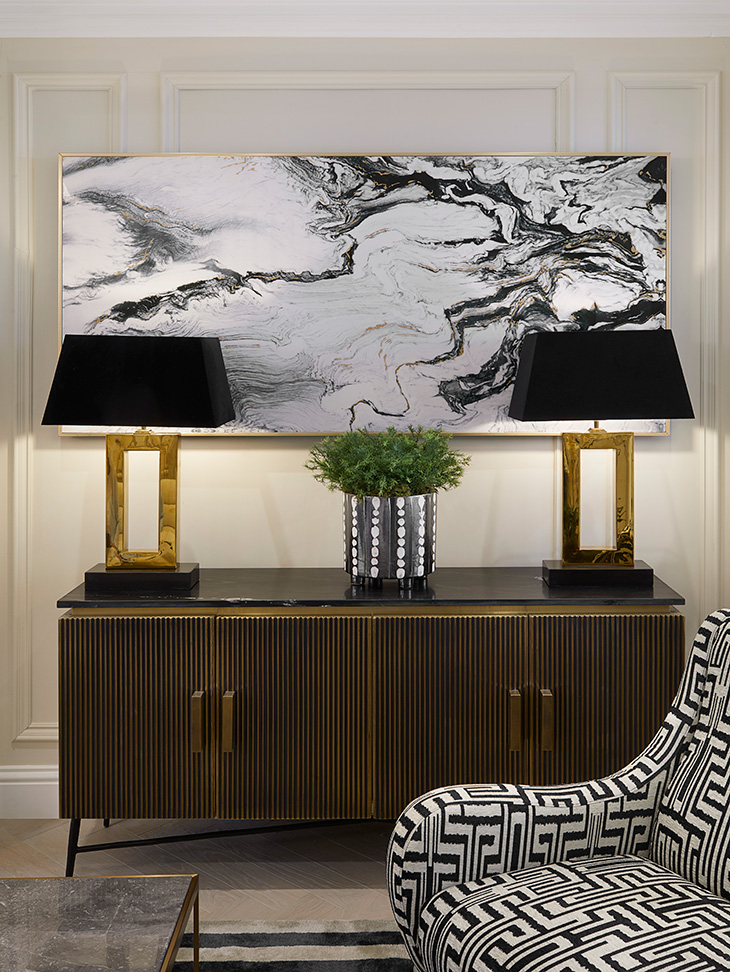 What is the biggest pinch me moment of your career to date? I have had a few pinch moments and they keep coming. But I think with Covid being able to work remotely from Miami for months made me realise how far I had come from the kitchen table and to be able to do that with my family with me.
What is next for Juliette Thomas and Juliettes Interiors? We have no big plans as such. There is always the odd TV show that feature us here and there which is always fun and great marketing for us. I prefer to consistently keep growing organically and adapting with new times and being know for our 5 star service.
Juliette talks more about interior design business, her mentorship program and the impact of digital on furniture and interiors business in our DSCENE magazine interview.
For more of Juliettes Interiors visit their official web page: juliettesinteriors.co.uk