EFEEME arquitectos designed this innovative store for accessory & jewelry design supplies in Córdoba, Argentina. Take a look at the complete story after the jump.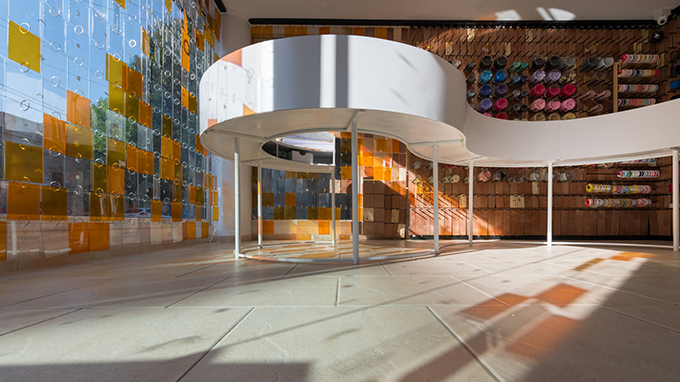 From the architects: Creative Origin was born as an enterprise aimed at providing supplies for artisans dedicated to the design and assembly of jewelery and accessories. The main challenge faced in the design of this commercial space was to find a way to display, and at the same time store, very varied products, of very small dimensions that are generally presented in bulk.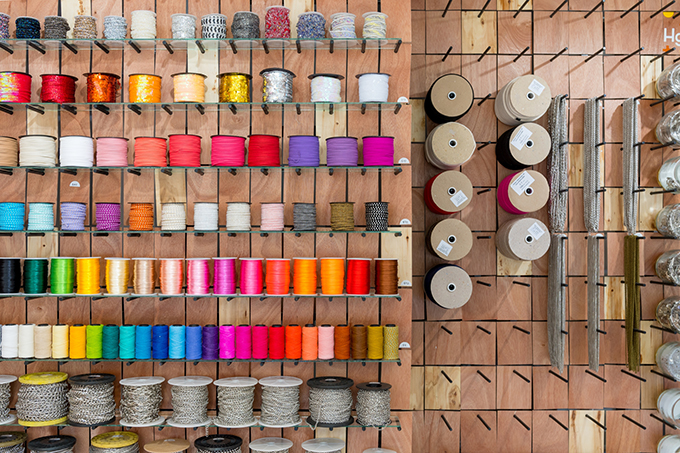 The perimeter walls of the premises were used to extend a succession of metal rods that, geometrically organized, allowed three measures of glass containers to be placed in their intermediate spaces where the smallest pieces were placed. They were ordered by types, sizes and color ranges. At the same time, this structure of rods was used to hang rolls of ribbons, chains, cords and other items of the industry that are divided by the meter.
The choice of the glass jar placed horizontally as a container for most of the products, allowed to unify to a large extent the diverse varieties in similar containers, and gave the possibility of appreciating the ranges of colors, brightness, transparencies and shapes of the pieces highlighting the particularity of each one. This distribution turned the vertical surfaces of the premises into a kind of full-scale product catalog, with the possibility of being visited by customers and facilitating the choice of each purchase. The background of this sequence of containers is composed of a repetition of wooden modules that provide a tonality that highlights the colors of the products by contrasting with them. These modules are mixed with other transparent ones (of equal size) as they move towards the surfaces of the stained glass windows, where they form a curtain that intersperses orange and yellow colors with the transparencies of the acrylics from which it is made. When the sun hits it, an interesting projection of lights and colors takes place inside the enclosure.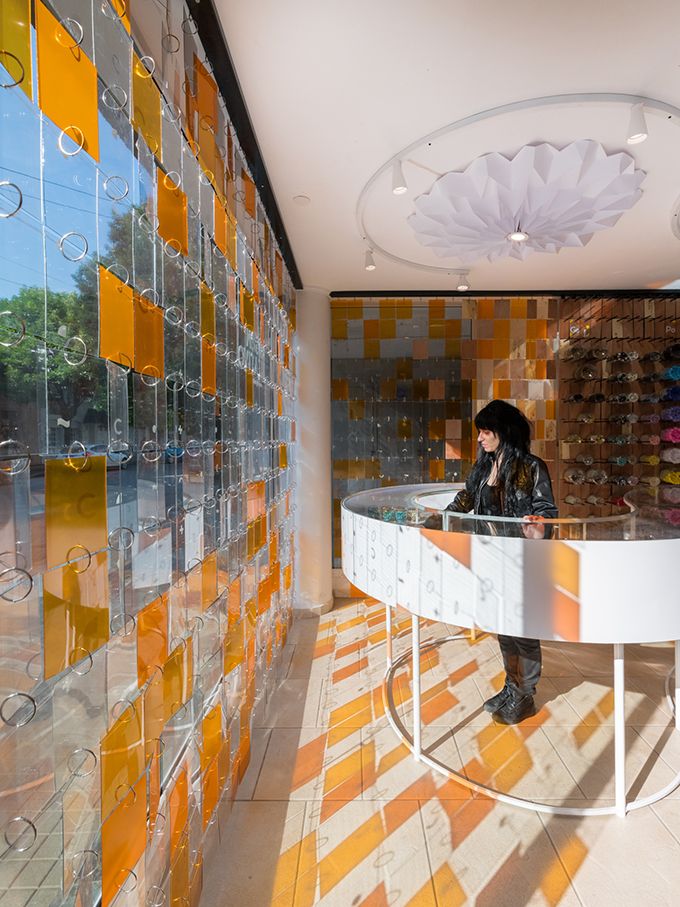 The element that accompanies the tour of this repertoire of objects is a white counter / display with concave and convex curves that allows a range of pieces to be displayed on its surface that deserve to be observed in a prominent way within the collection. This curved line is transferred to the ceiling where it serves as a guide to organize general and specific lighting. The geometric centers of the circles that make up this curve are the points where there are circular lamps made by hand with folded paper (according to the origami technique) that provide the last link that completes the proposal.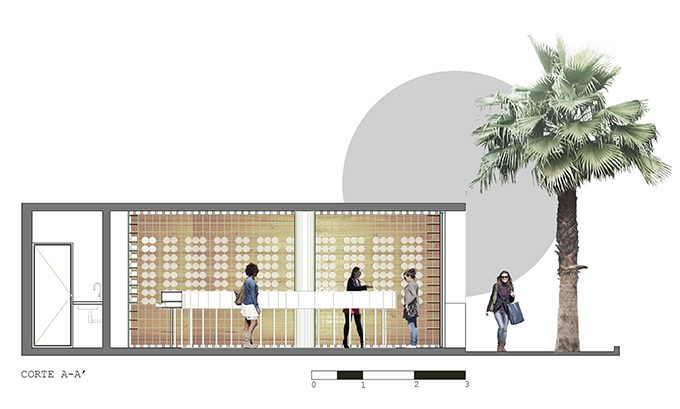 Project Name: "Creative Origin" Supplies for bijouterie.
Architecture Office: EFEEME arquitectos
Architects authors of the work: Flavio Diaz _ Marina Alves Carneiro
Country of Office: Argentina
–
Construction completion year: 2018
Constructed area: 48 m2
Location: Villa María, Cba.
Additional credits
Collaborators: Sterrantino, Julia