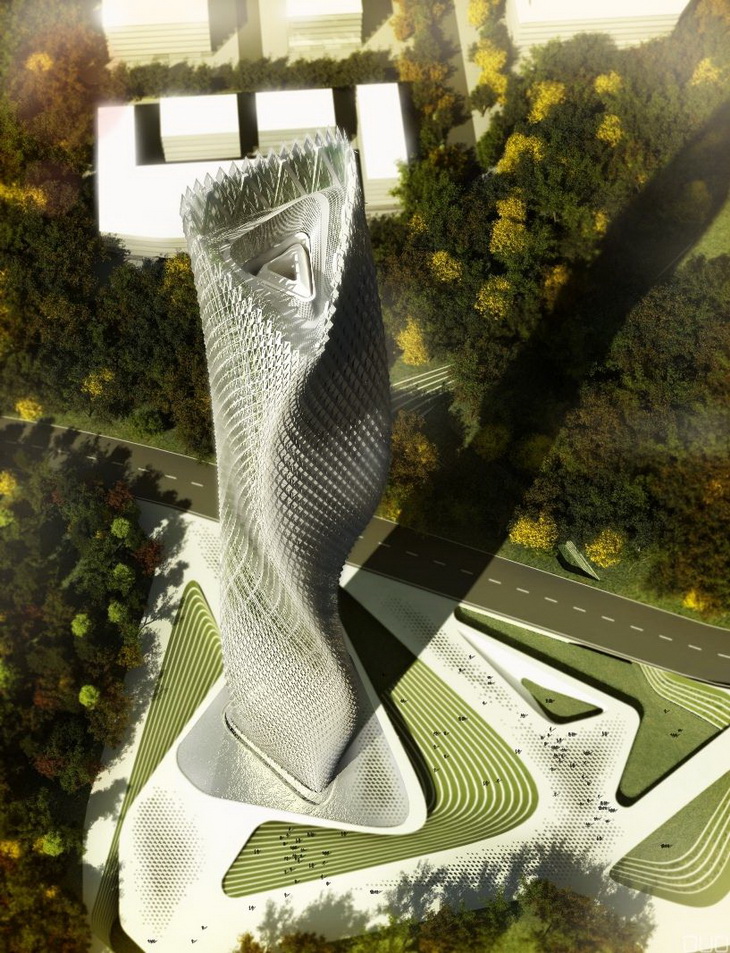 Beijing based practice Decode Urbanism Office has designed the impressive Taiwan Wind Tower project inspired by natural parameters of the wind combined with the characteristics of the base. For more images and architects' description continue after the jump: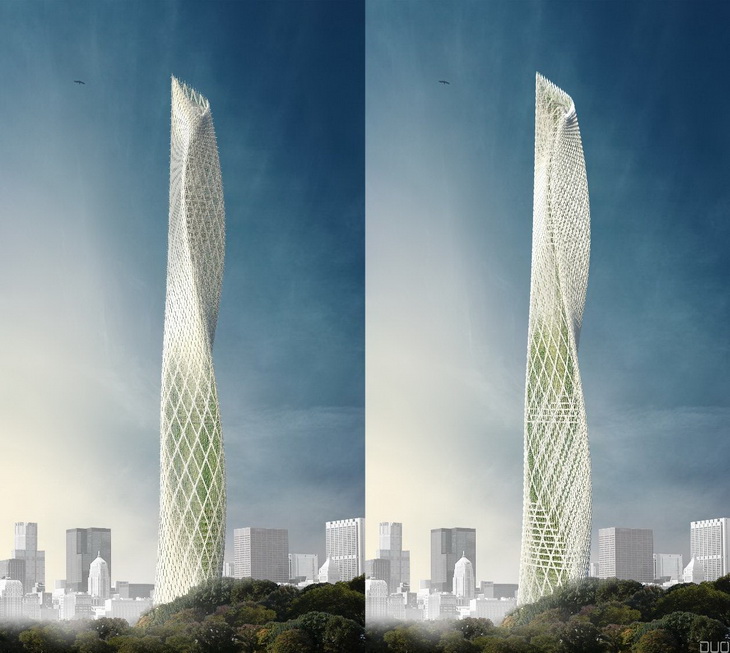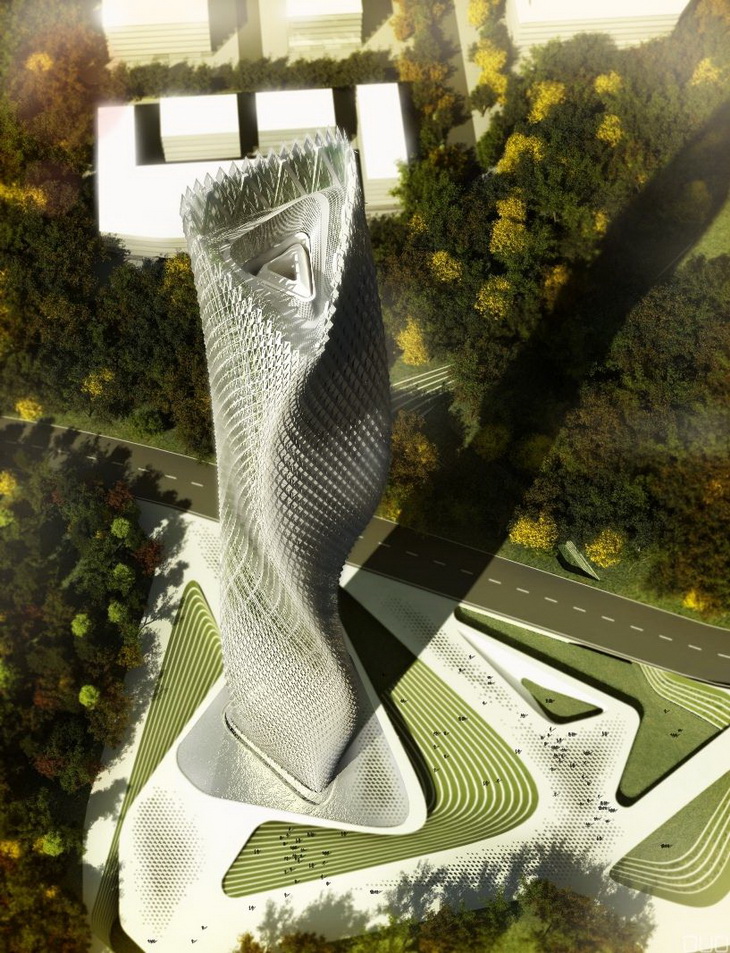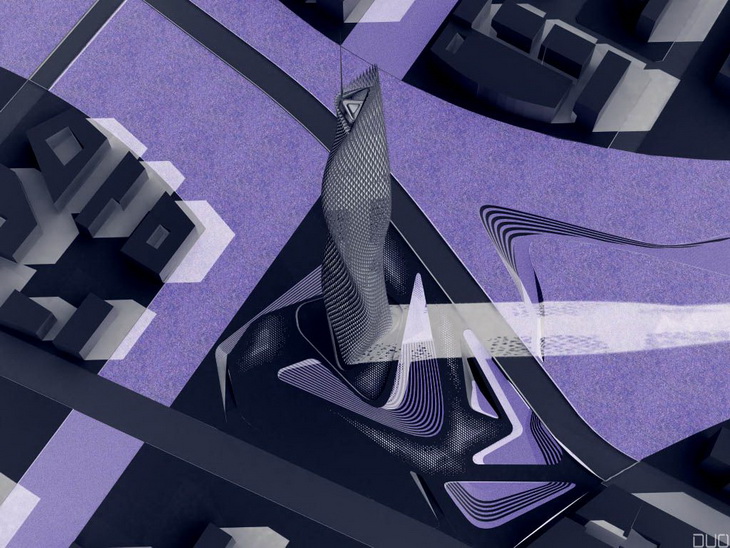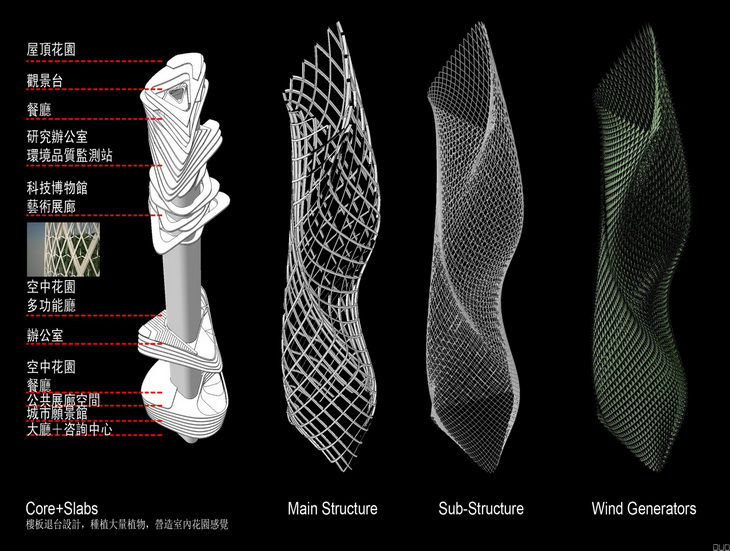 From the Architects:
The natural parameters of the wind and the characteristics of the base contribute to this elegant design. The unique architecture stands out and becomes the landmark building of the base. This innovative façade design is composed of multiple wind-driven generators supported by the structure. When the wind generator rotates, the façade changes along with it, and this wind can provide energy for the whole tower. With wind in place, the Taiwan Tower appers vigorous and tells us the natural password. The wind power can supply energy for the entire Tower. The diamond-type wind driven generator is fixed in the middle of a grid with a net structure. When weather vane is parallel with vertical face, the overall appearance of the tower is shown. The shade of weather vane and structure will shadow in the space of tower building so as to control the entrance of light and reduce the consumption of energy. On the other hand, when wind blows the mysterious veil of the tower building, the weather vane is vertical to the facade and the tower building becomes transparent. The dynamic façade renders a feeling to people that the Taiwan Tower is given with life. At night, the LED lamp between wind-driven generators proves to be thousands of lights after powered on by wind. The temperature of season is also taken as a kind of parameter for changing the color of light. Thus, the Taiwan Tower is a decoder of nature.
Project: Taiwanese Wind Tower
Designed by Decode Urbanism Office DUO
Location: Taiwan
Website: duo-i.com