Central St. Martins Loft is housed at the former building of Central St. Martins School of Art in Soho, today it is redesigned by 19 Greek Street. The interior with its carefully selected design furniture was shaped by Marc Peridis the designer and founder of 19 Greek Street.
RELATED: FIND MORE APARTMENTS IN ARCHISCENE ARCHIVE
Peridis who once studied at the exact school is today the owner and curator of 19 Greek Street a six storey townhouse in the heart of Soho, selling design furniture as well as working on various projects. In addition to Mark coming from this school were also icons such as Richard Hamilton, Colin Firth, Jarvis Cocker, Riccardo Tisci (today at Givenchy) and Alexander McQueen.
See more of the fantastic London loft after the jump: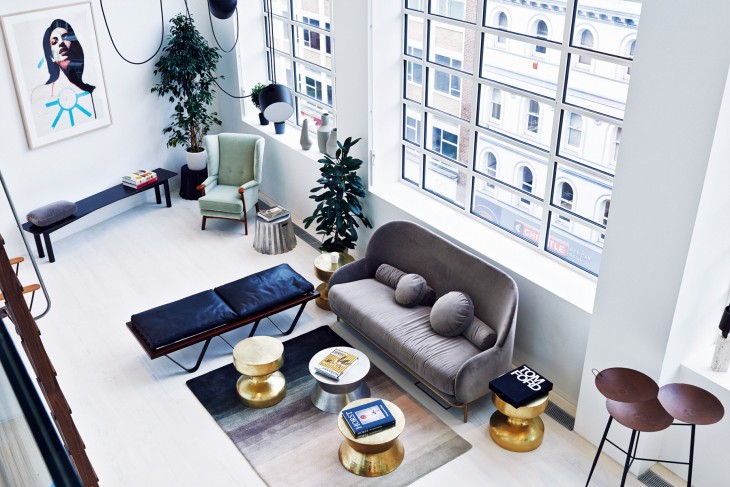 Web page www.19greekstreet.com