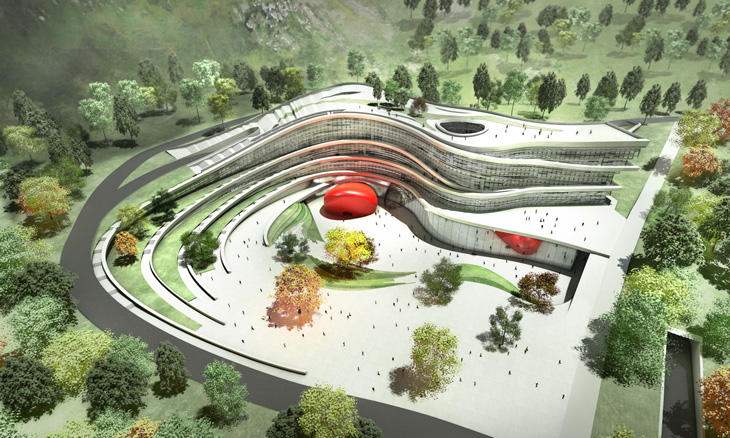 Studio Odile Decq presents their design for the Great Site of Homo Erectus Fossils Museum in Nanjing, China. Completion is scheduled for 2014.
From the Architects:
The shape of the museum originates from the slope of the site, which becomes the form of the building. The continuity between the landscape and the museum creates a sequential museology space that runs through the many layers of the project. The museum is dedicated to both geology and anthropology and provides diverse means to discover these exhibits, depending on the time and interest of the visitor.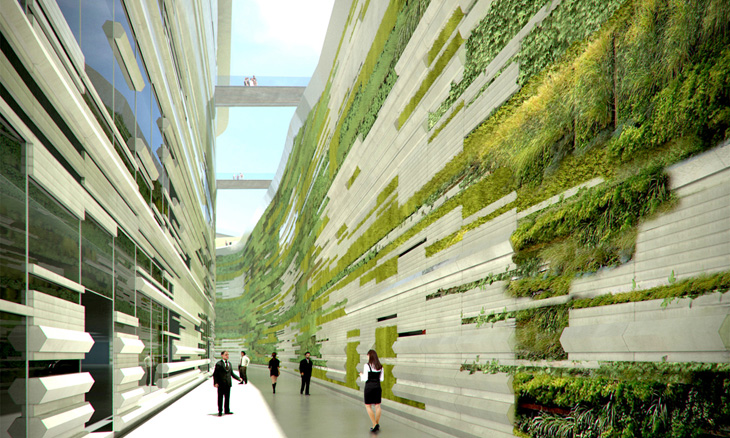 Project: The Great Site of Homo Erectus Fossils Museum
Designed by Studio Odile Decq
Location: Nanjing, China
Website: www.odiledecq.com