Ignacio Szulman arquitecto has breathed new life into a traditional "chorizo" house, a heritage-style architecture found abundantly throughout the city of Buenos Aires. The architect took on the task of reimagining this classic structure, and the result is Casa Aguas Buenas, a breathtaking example of contemporary design seamlessly blended with historic charm.
The typical "chorizo" house is characterized by a linear arrangement of rooms along a side patio. In keeping with the architectural tradition, the challenge was to maintain this sequence of rooms while introducing much-needed air, light, and diverse outdoor spaces. The solution was to create two new courtyards within the existing structure, respecting the original flow of the house.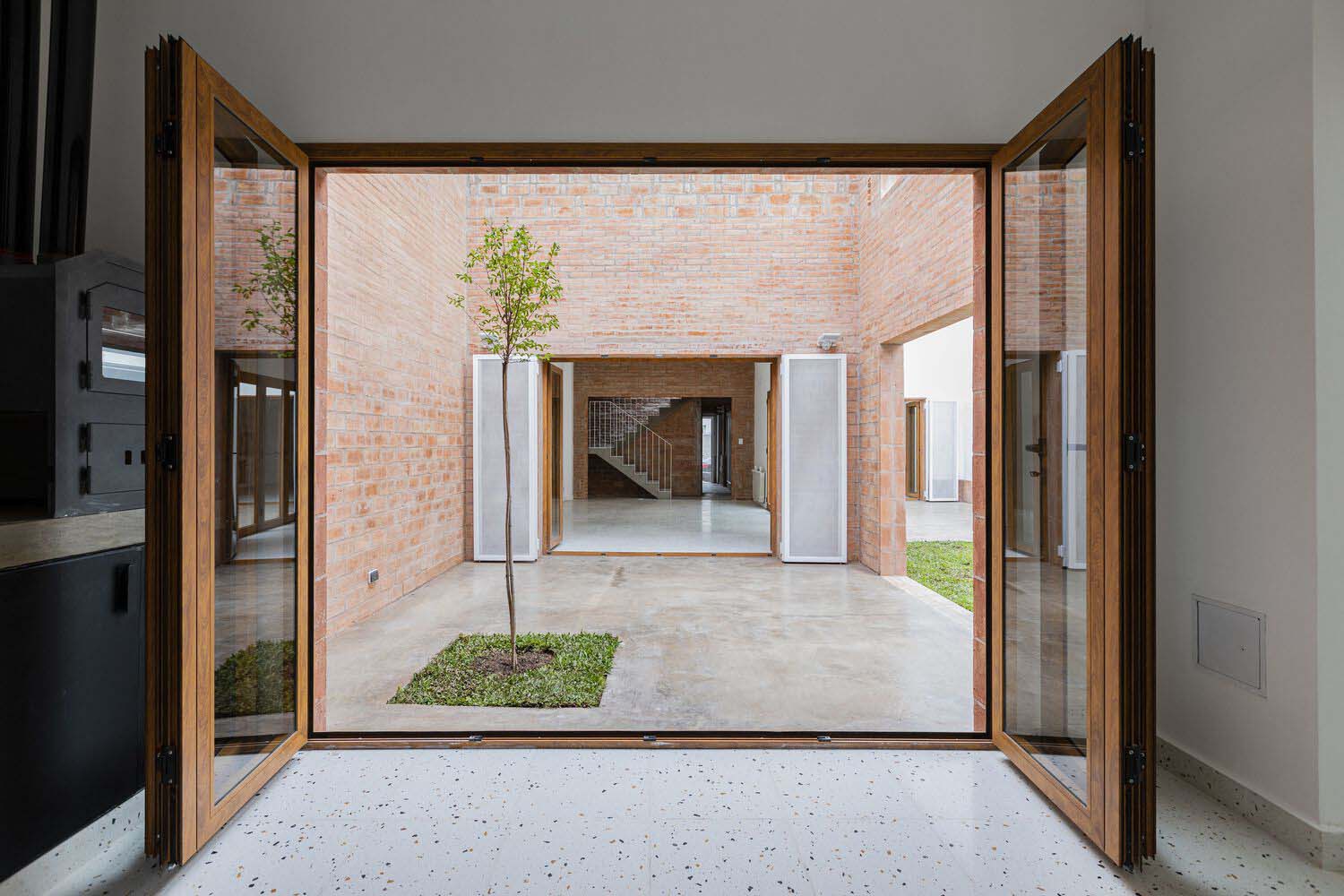 One of the two new courtyards is located in the area where the roof was removed, effectively creating a double-height room with an open, outdoor atmosphere. The second, smaller courtyard is enclosed in glass and houses the staircase leading to the first floor. These additions not only provide natural lighting and ventilation but also introduce different scales and nuances to the living spaces, making Casa Aguas Buenas a modern masterpiece.
What sets Casa Aguas Buenas apart is the distinctive materiality chosen for the new courtyards. In contrast to the original brick walls, the architects decided to leave the brickwork exposed, creating a fascinating interplay of textures and layers reminiscent of an archaeological excavation. These exposed bricks, both old and new, appear to merge, forming a new unity that encapsulates the essence of the project.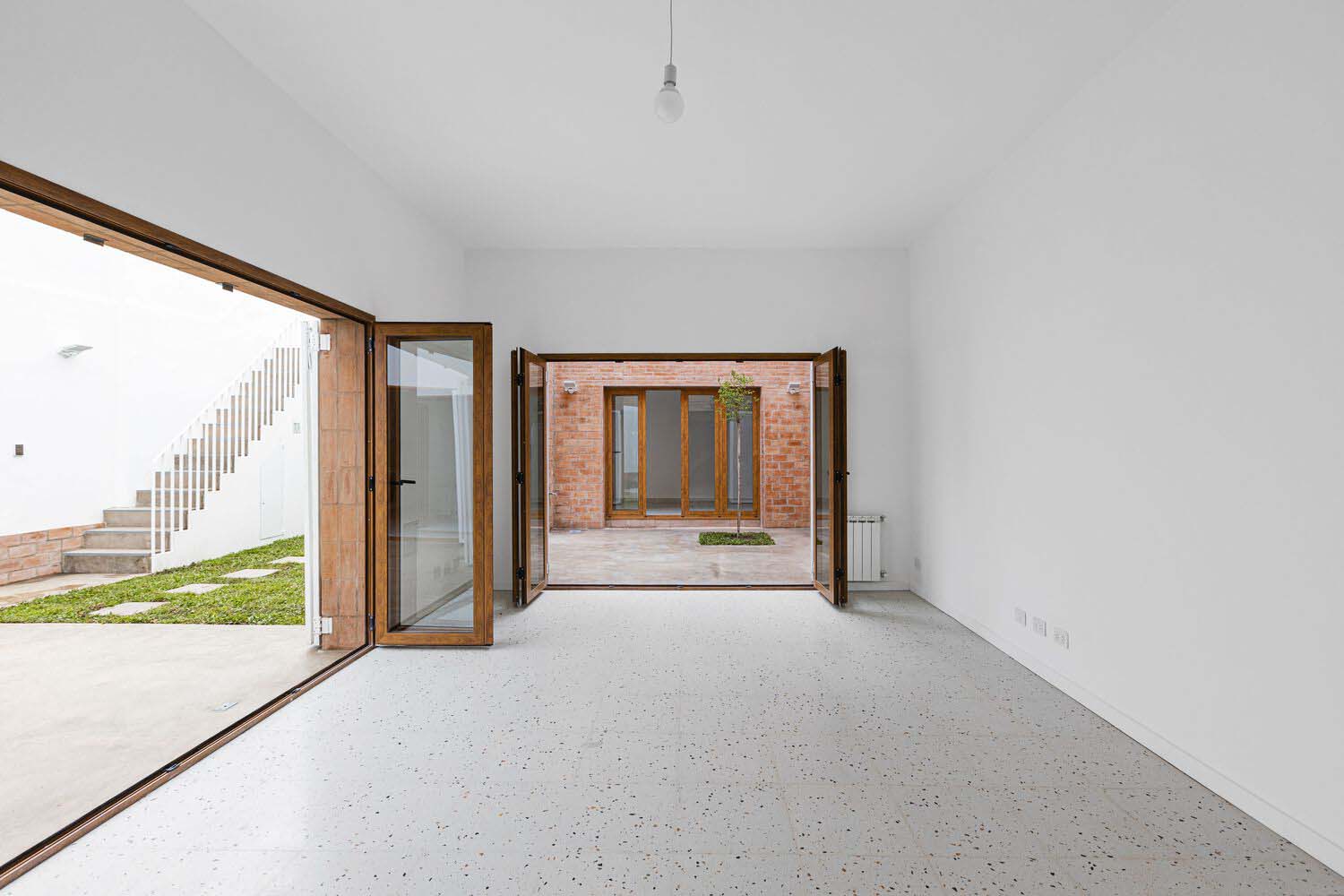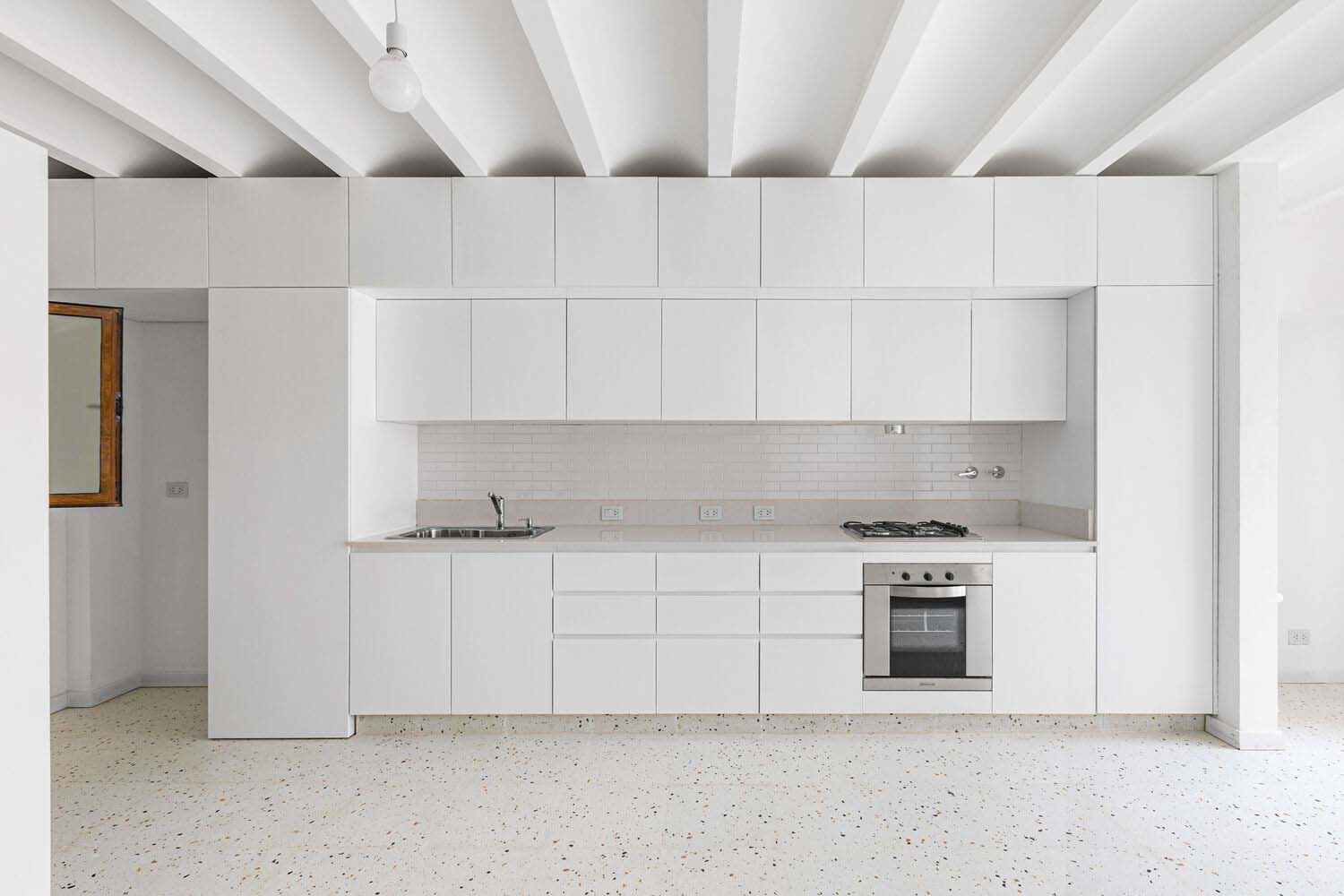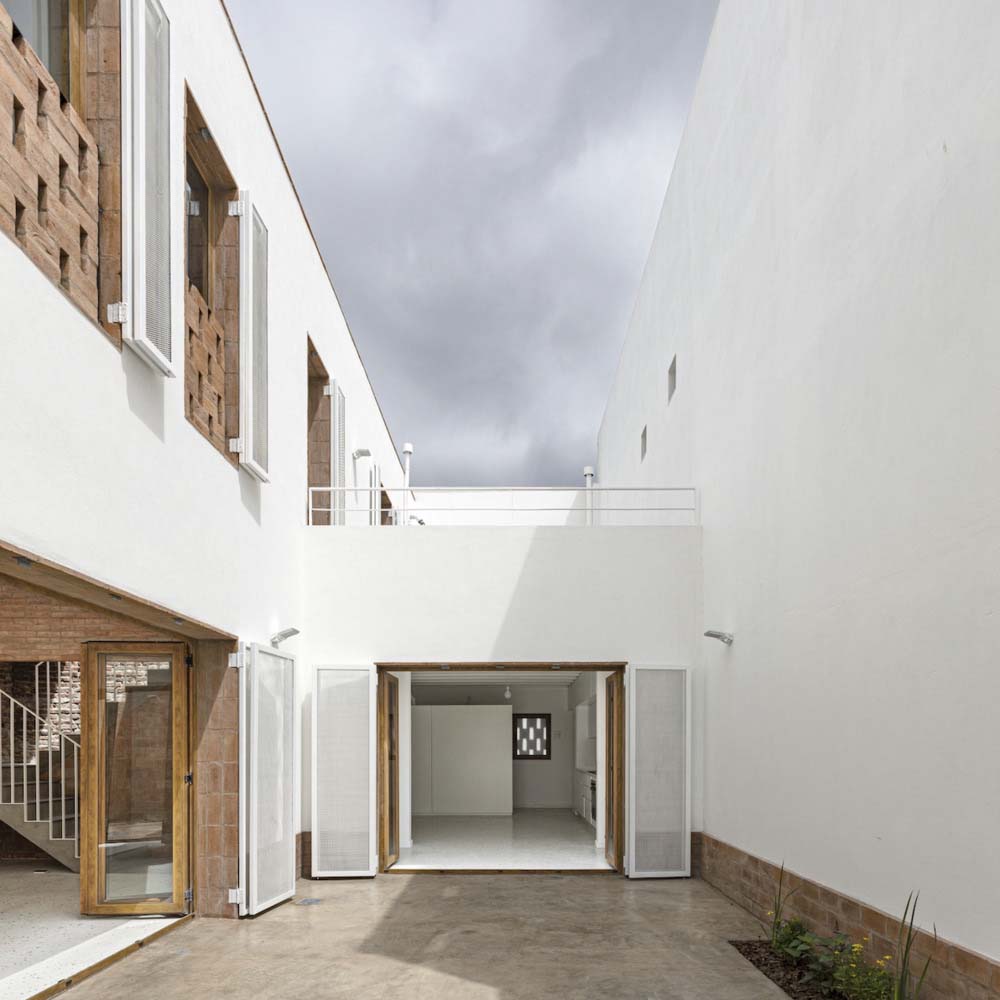 Ignacio Szulman Arquitecto has artfully bridged the gap between past and present, allowing the Casa Aguas Buenas to be a living testament to the rich architectural heritage of Buenos Aires. The project stands as a testament to the possibilities of modern architecture when approached with a deep respect for tradition.
Casa Aguas Buenas is not only a stunning architectural endeavor but also a symbol of the harmonious coexistence of old and new, celebrating the timeless charm of the "chorizo" house in the bustling city of Buenos Aires.
Project information
Architects: Ignacio Szulman arquitecto – www.ignacioszulman.com.ar
Area: 180 m²
Year: 2022
Photographs: Francisco Nocito
Manufacturers: Matyser, Mosaicos Rossi
Lead Architects: Ignacio Szulman, Valentín Pedroza
Work Supervision: Pedro Correa
Documentation: Sol Basile , Hernán Robredo, Santiago Vigano
City: Buenos Aires
Country: Argentina