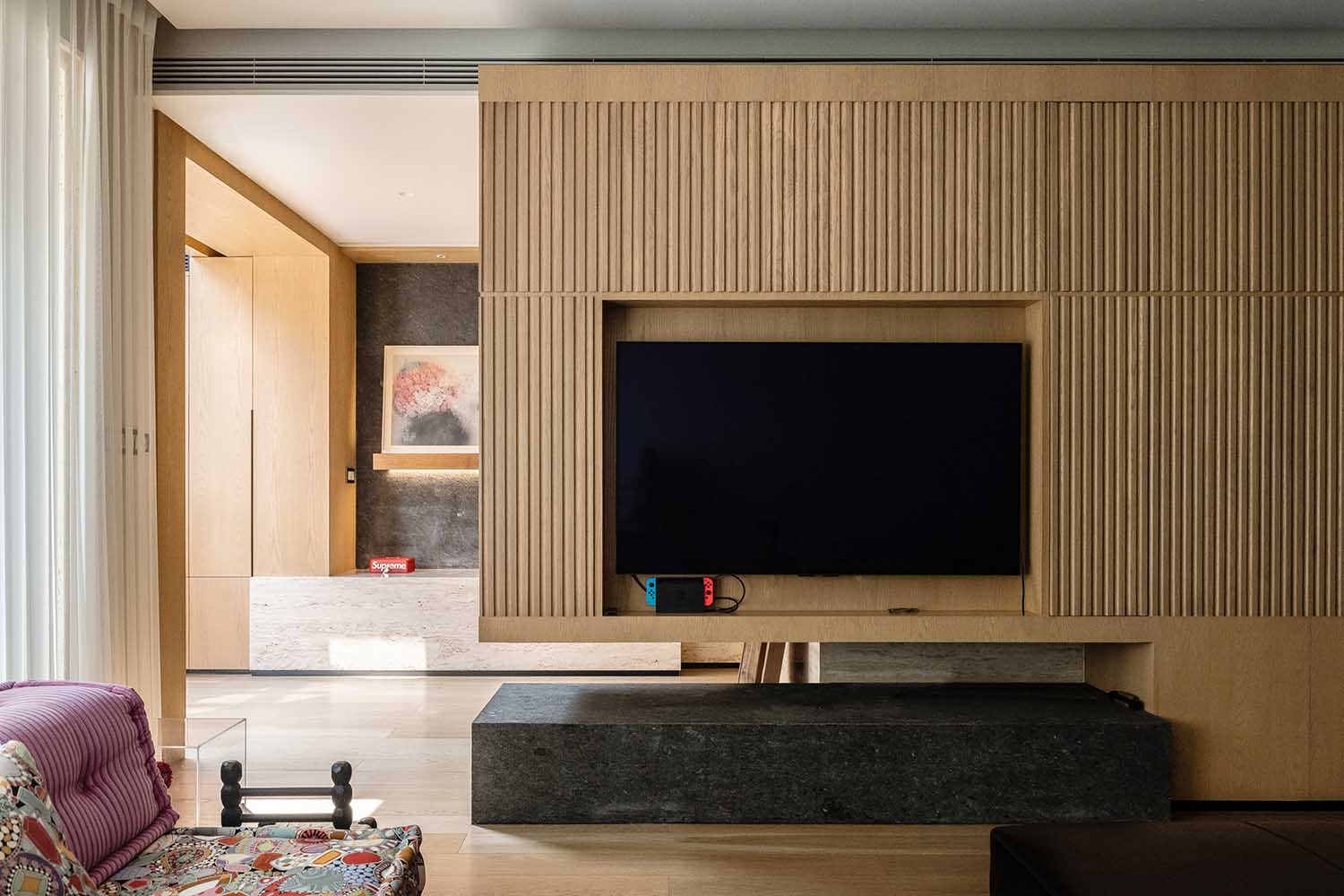 Fon Studio has breathed new life into a duplex villa, transforming it into a captivating "Life Studio" for its owner, Mr. Cui, a film producer with a passion for creativity and imagination. The project, aptly named "The Transition," represents a seamless blend of chance and imagination, where architectural innovation meets the boundless realm of cinematic storytelling.
The original residence, a two-story villa with a five-meter-high basement, offered intriguing possibilities, but its layout was characterized by isolation and limited natural light. Fon Studio, in close collaboration with Mr. Cui, embarked on a journey to create a transitional stage that bridged the gap between imagination and reality. The resulting design is nothing short of visionary.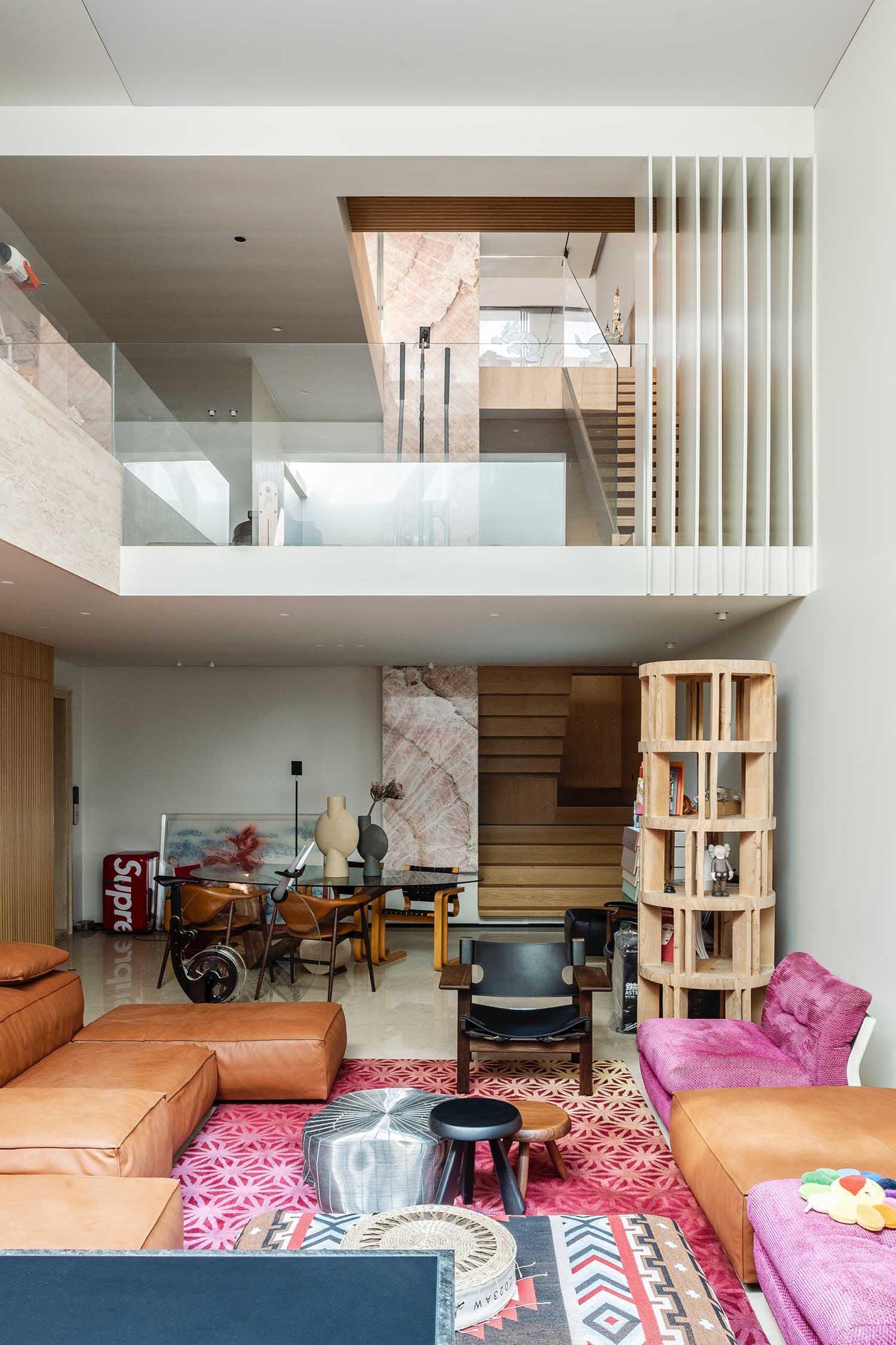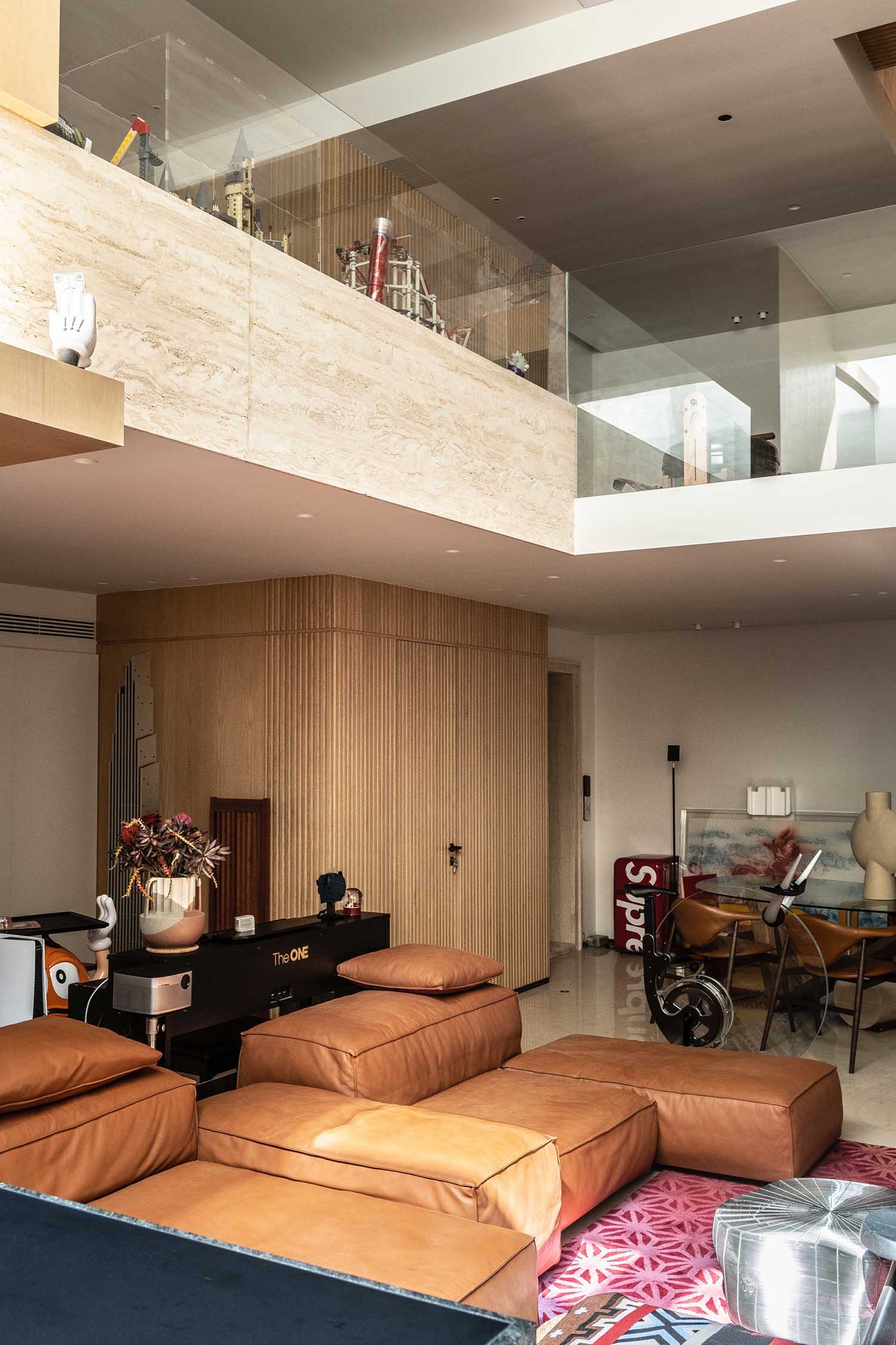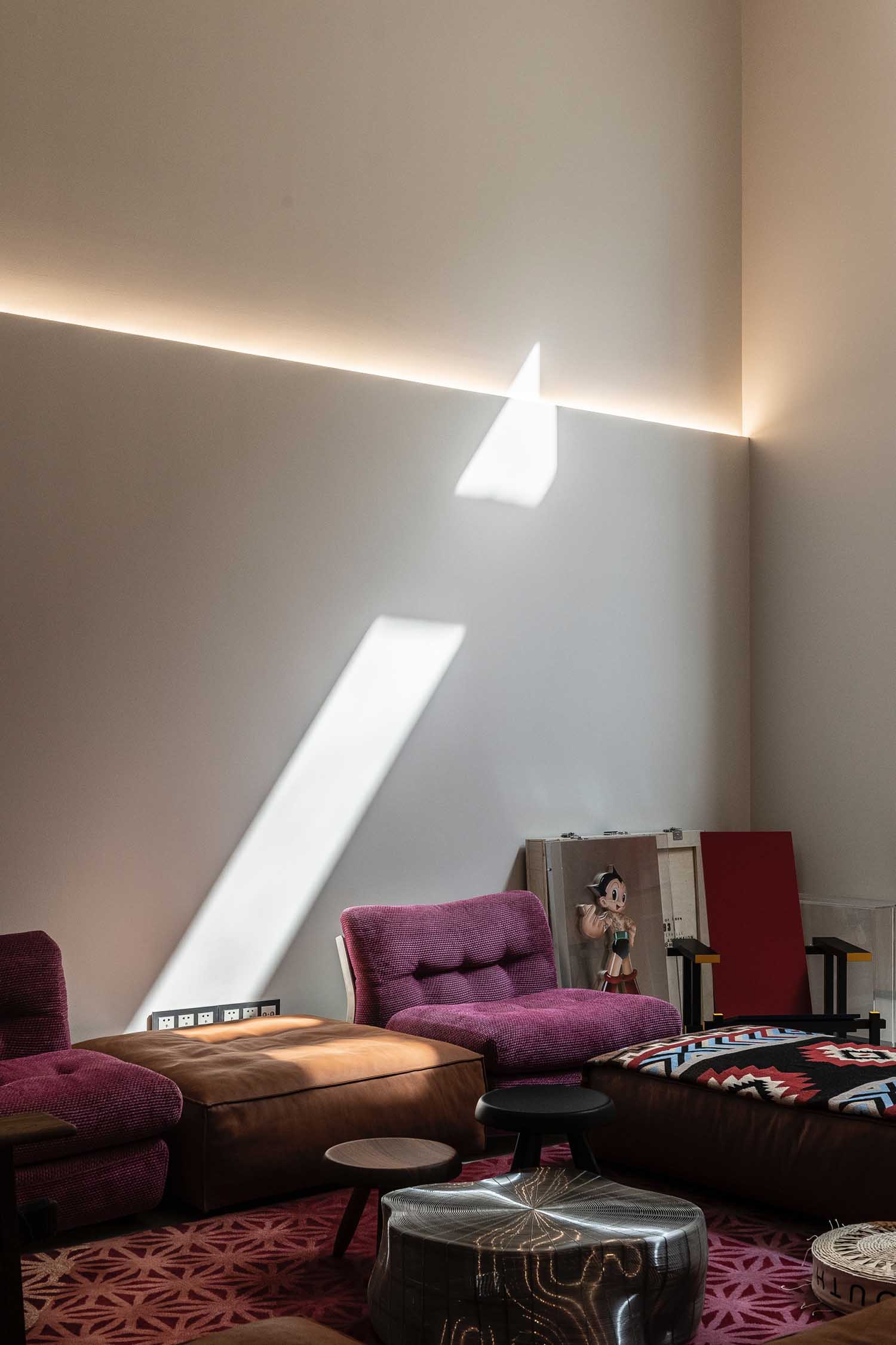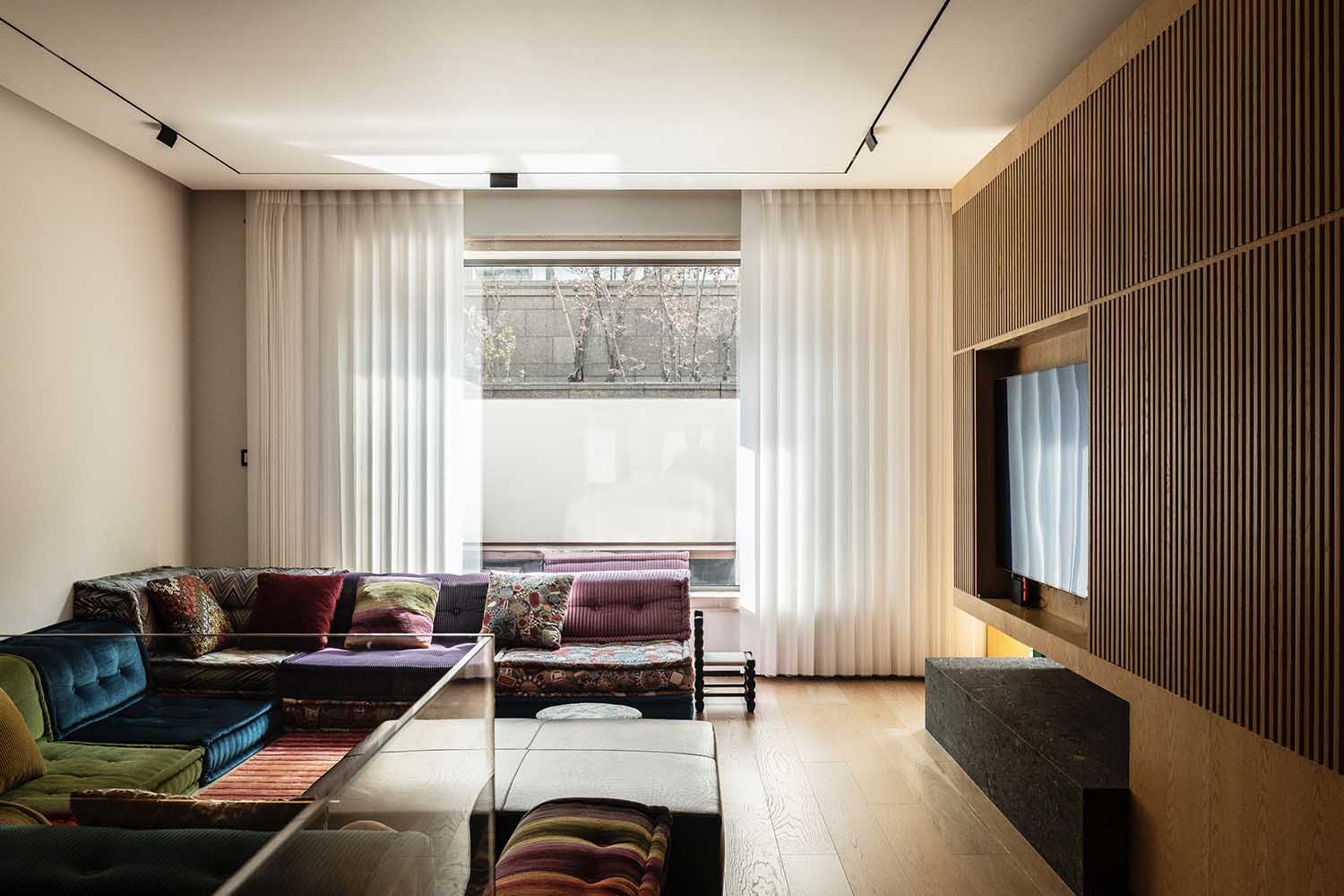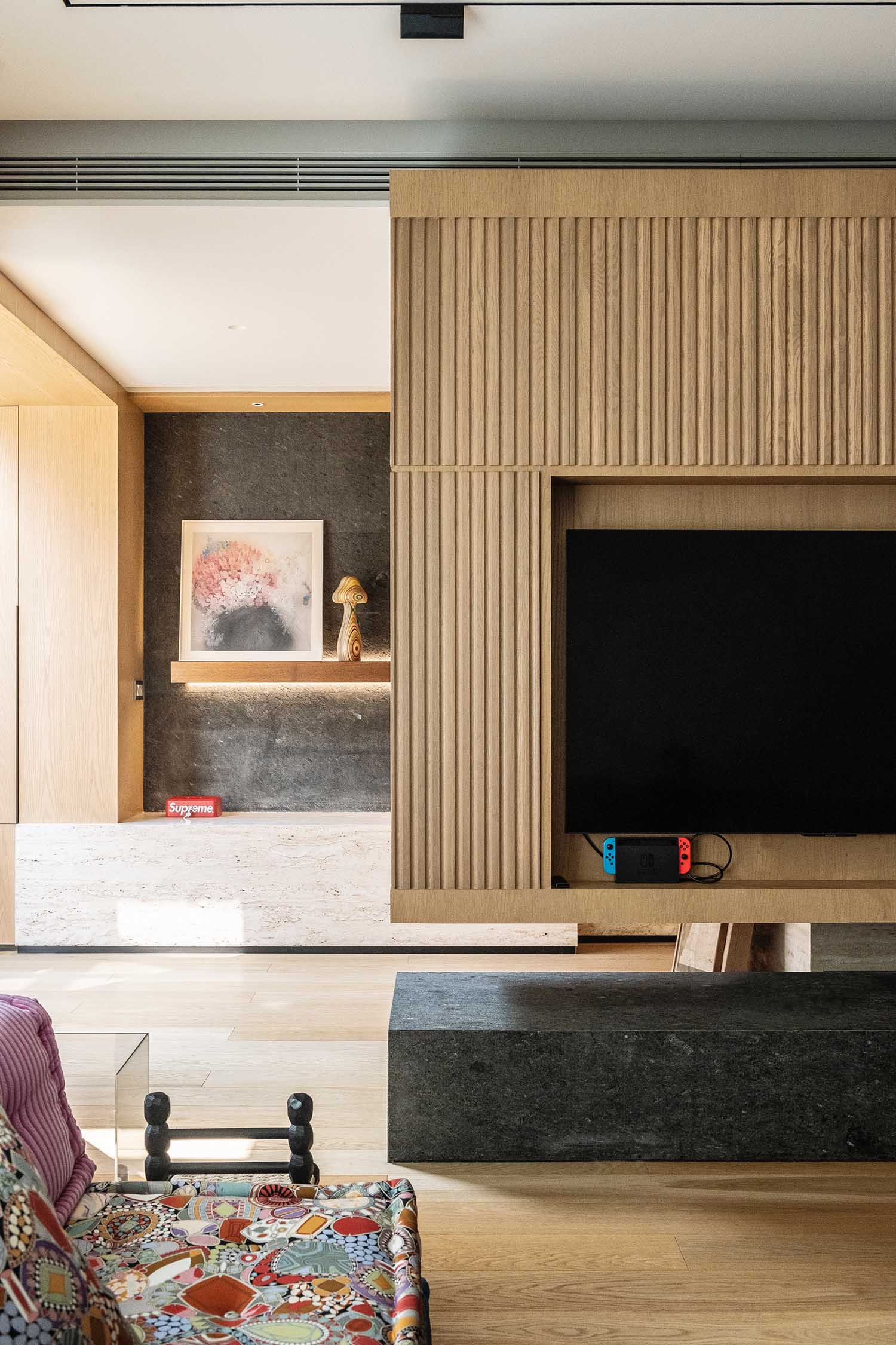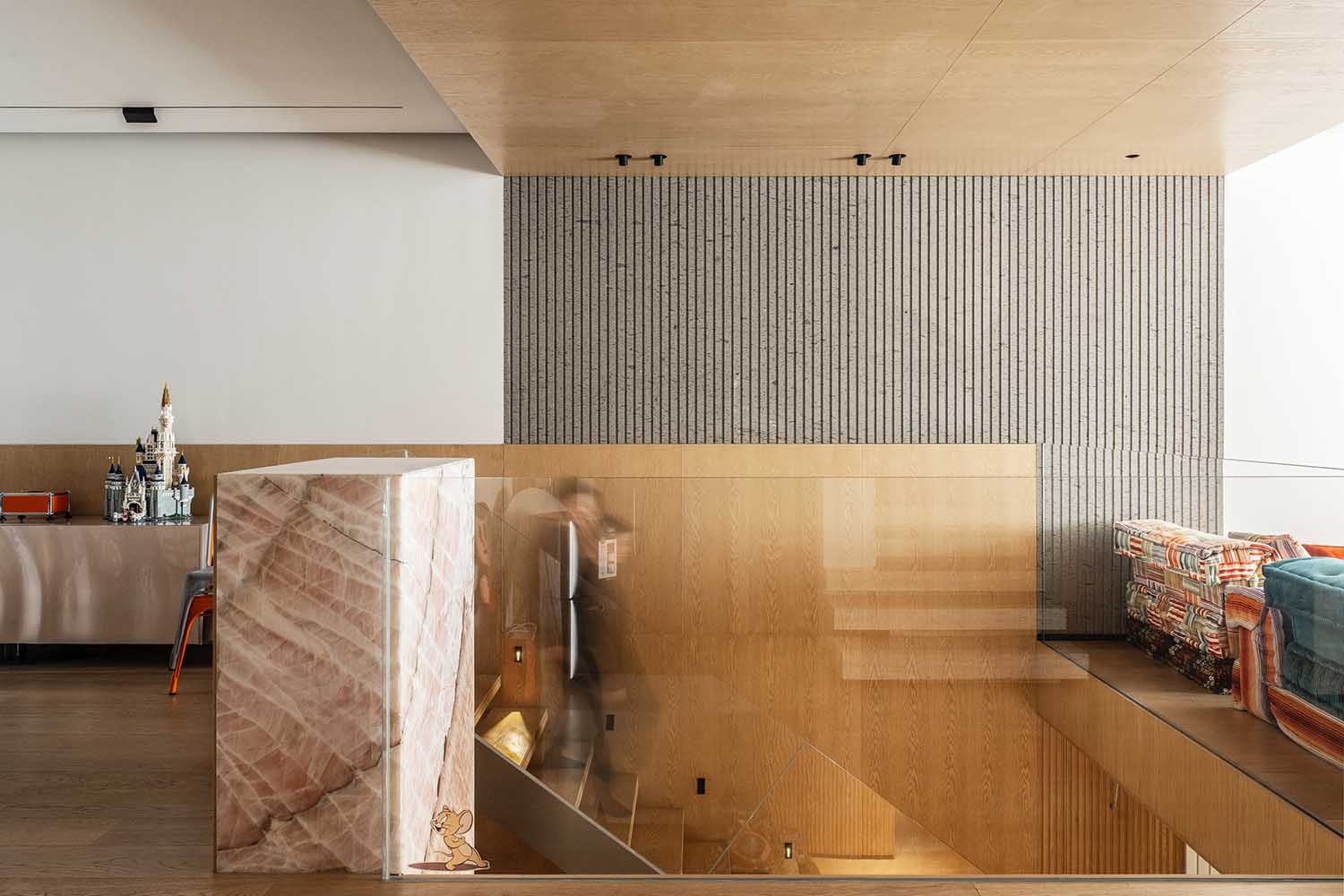 One of the most dramatic changes involved the basement. To increase vertical expansion and introduce more natural light, the design team proposed "opening" a part of the floor slab, effectively connecting the basement and ground floor. This modification not only enhanced the spaciousness of the basement but also allowed light to flood in, discovering new dimensions of space that mirrored the flow of time itself.
Upon entering the home through the main daily entrance in the basement, visitors are greeted by a stunning marble stone wall that extends from the underground all the way up, resembling a powerful "spine" guiding one's gaze upwards. This ingenious architectural feature serves as a visual representation of growth and continuity. To maximize the basement's height, a mezzanine was introduced, creating a guest room adorned with a skylight that bathes the space in natural illumination.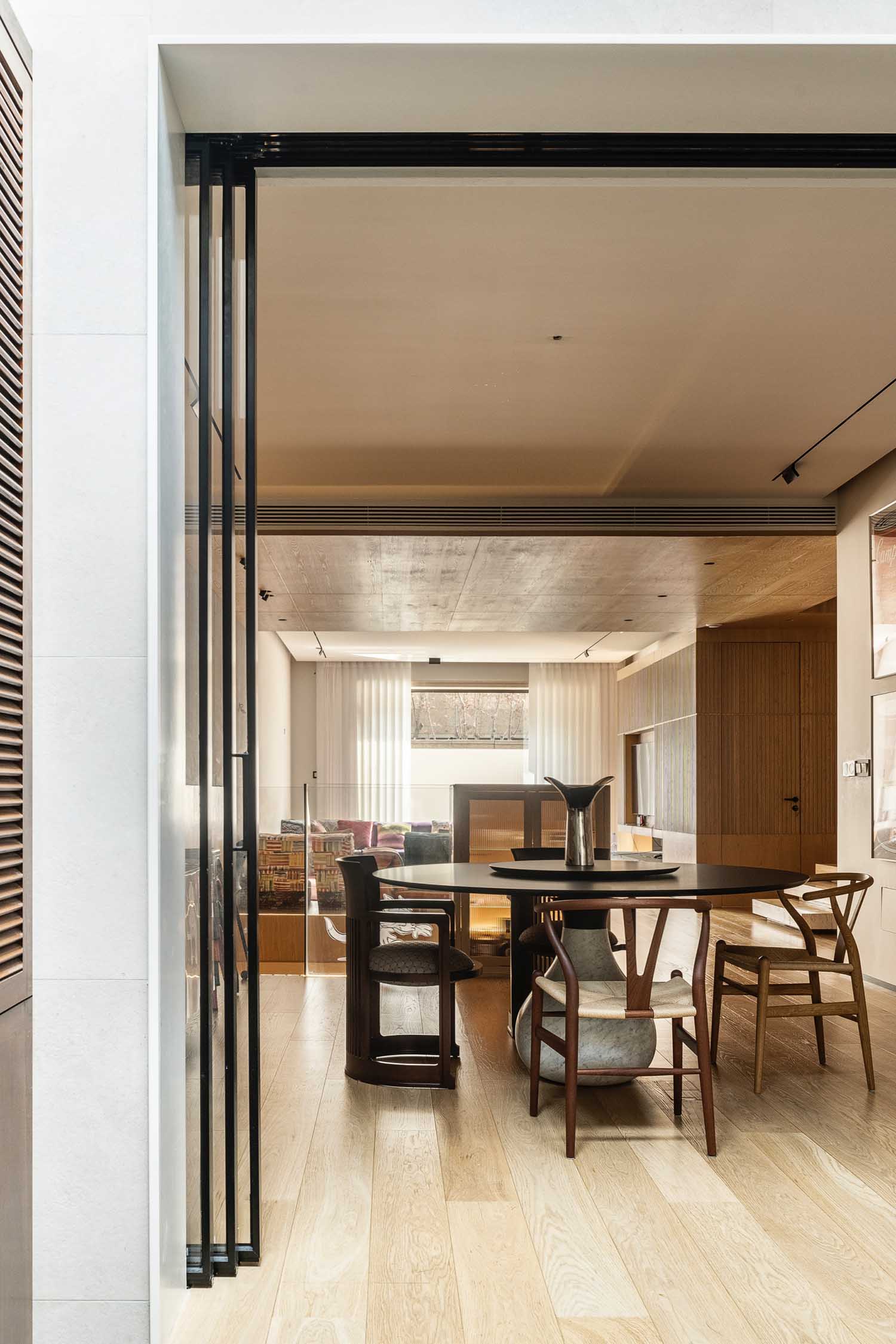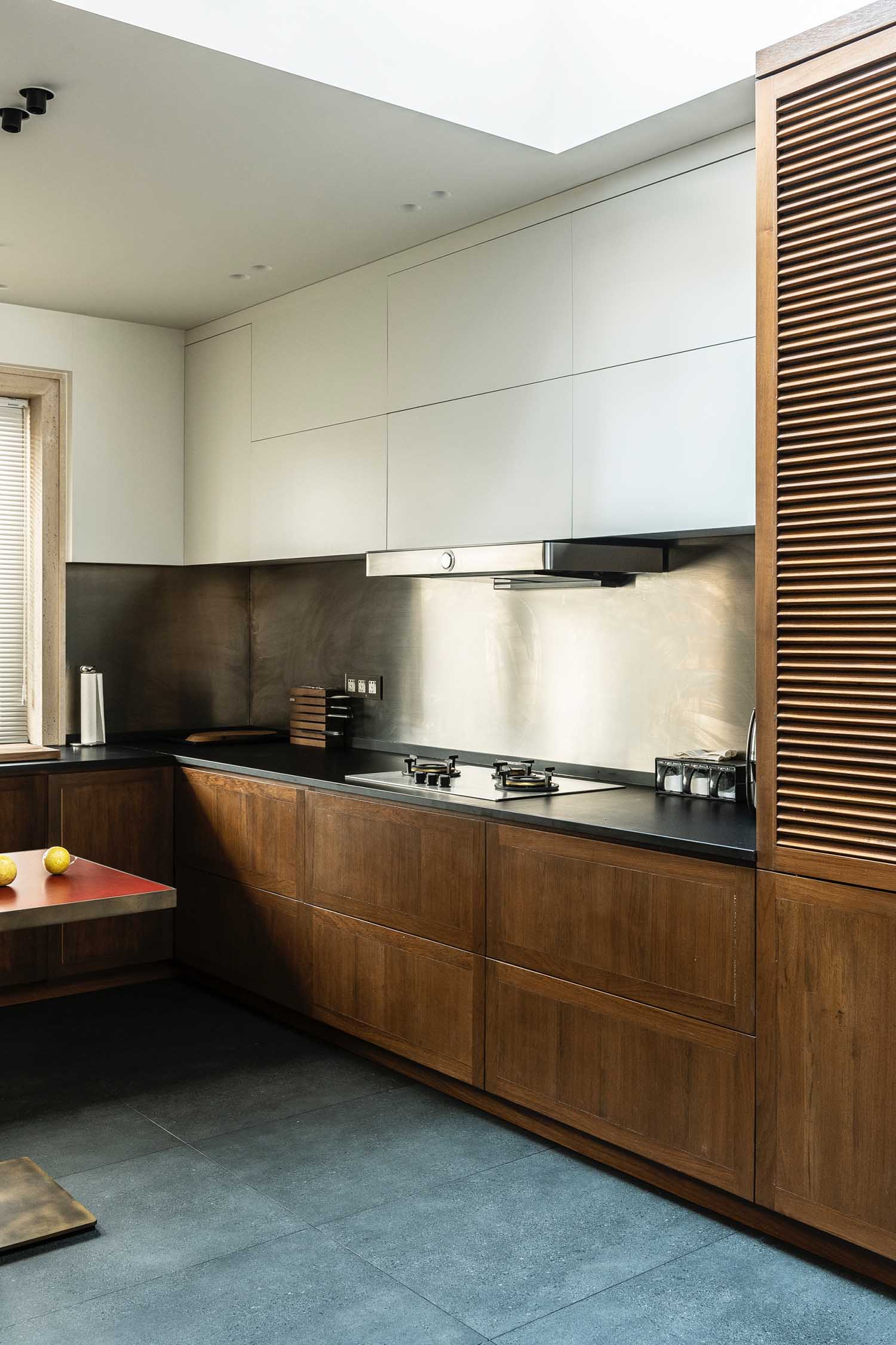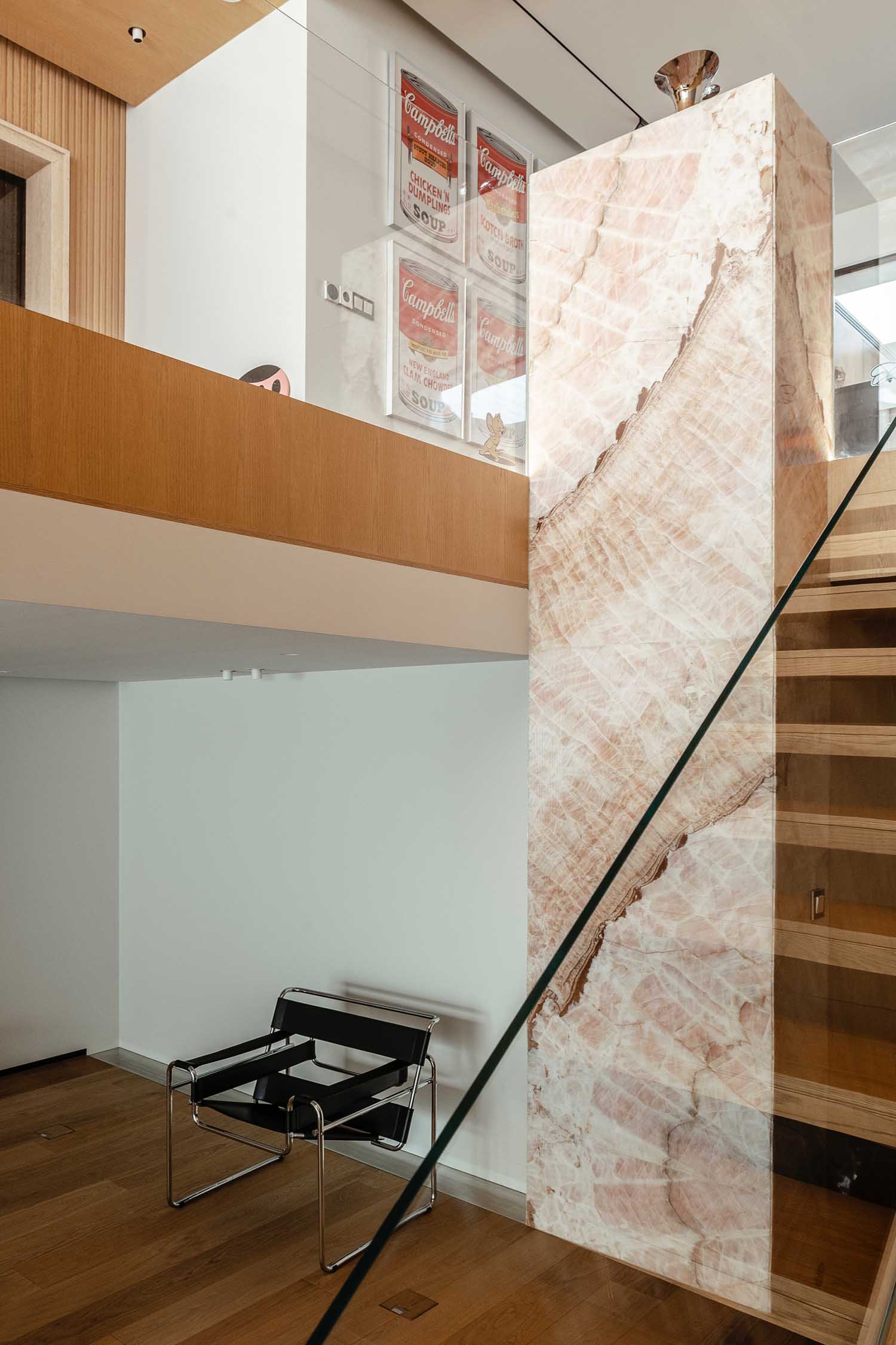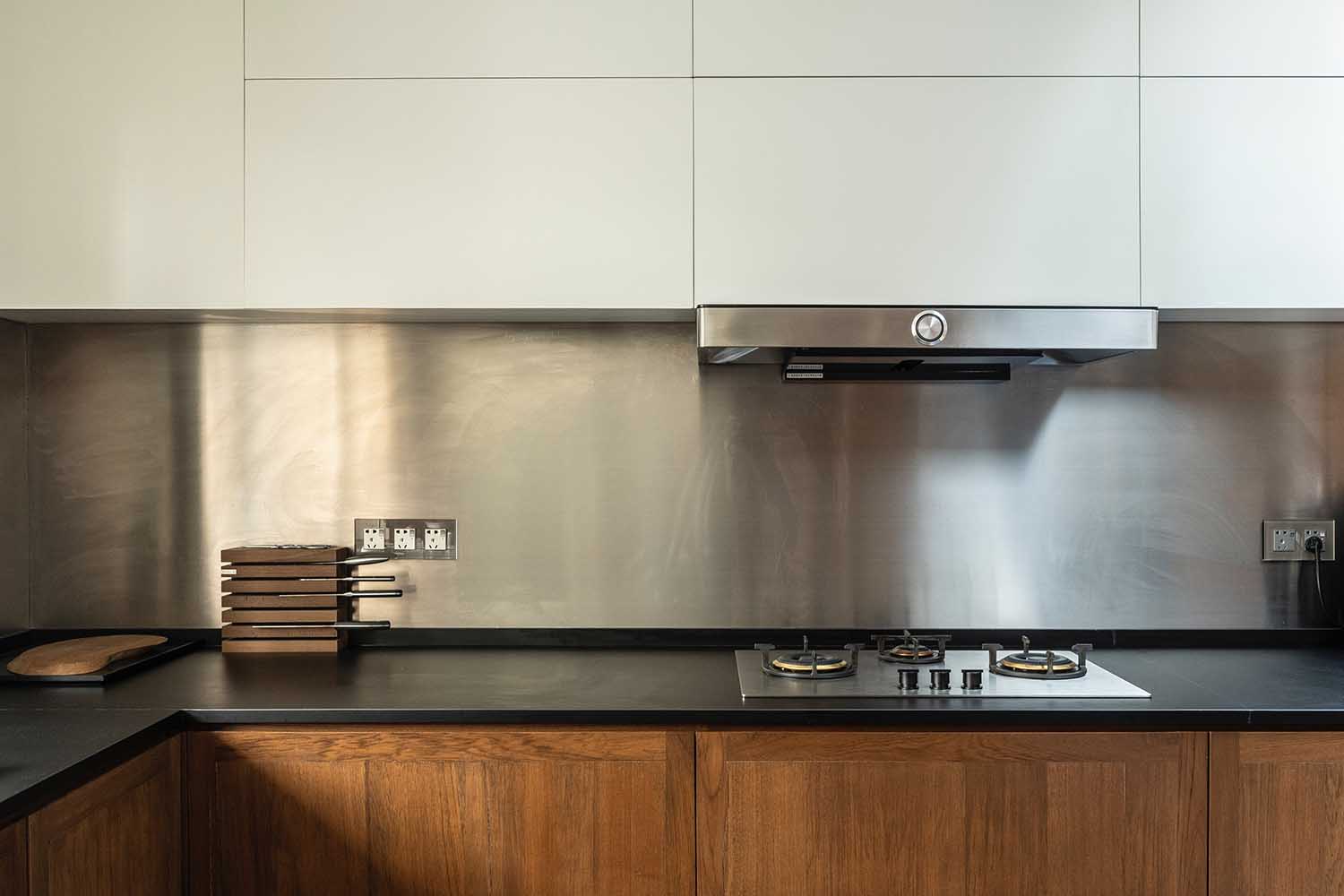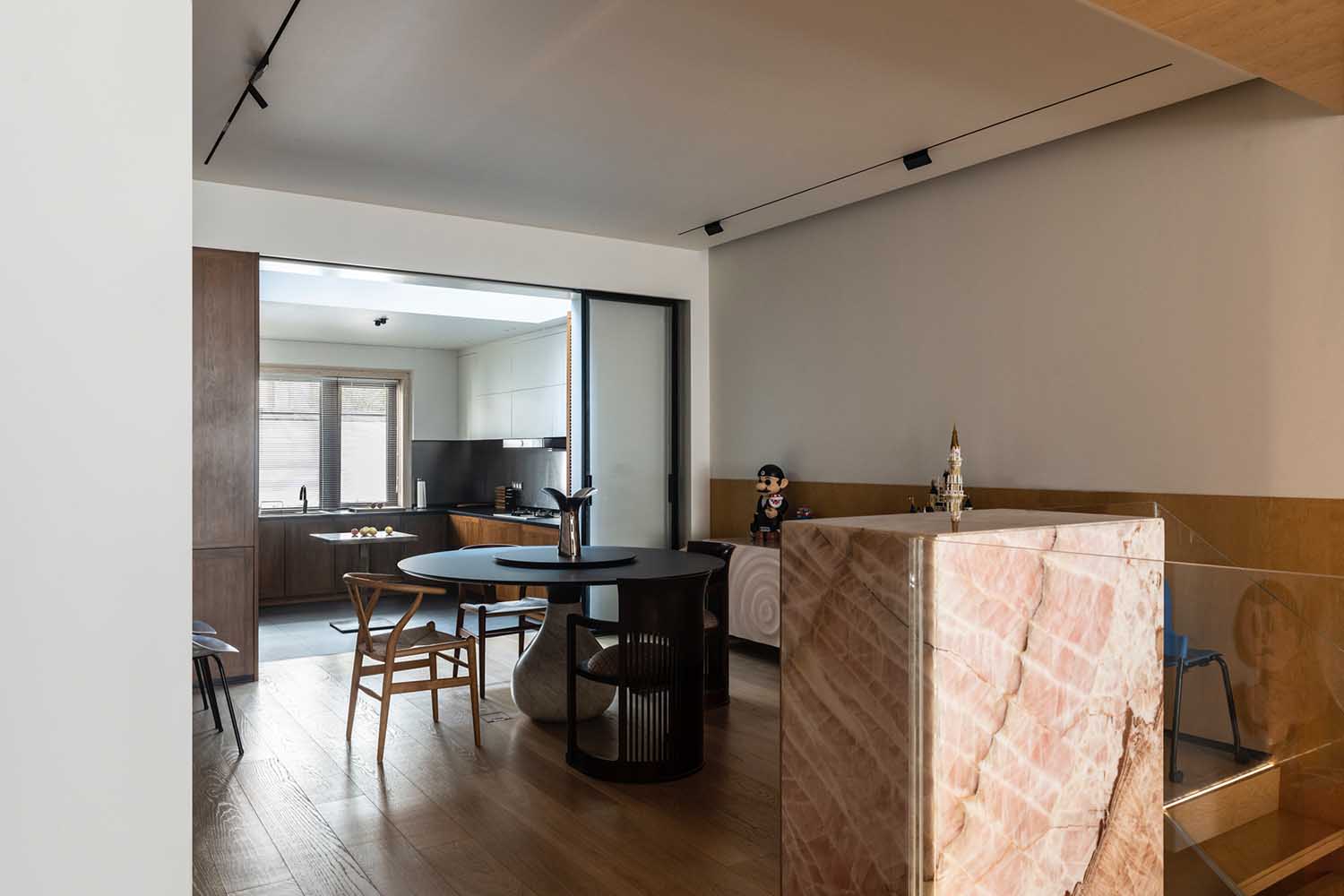 The ground floor of the villa houses the family room, dining room, and kitchen, offering convenience for daily needs. A semi-open glass corridor seamlessly connects the interior with the courtyard, blurring the boundaries between indoor and outdoor living spaces. Ascending the stairs reveals a private and tranquil rest area, where bedrooms and closets for family members are thoughtfully arranged.
The overall aesthetic of the home is characterized by warmth, achieved through the use of timber, ivory-white travertine with a natural texture, and unadorned limestone. These materials infuse the space with a natural warmth and texture that complements the cinematic theme of the "Life Studio."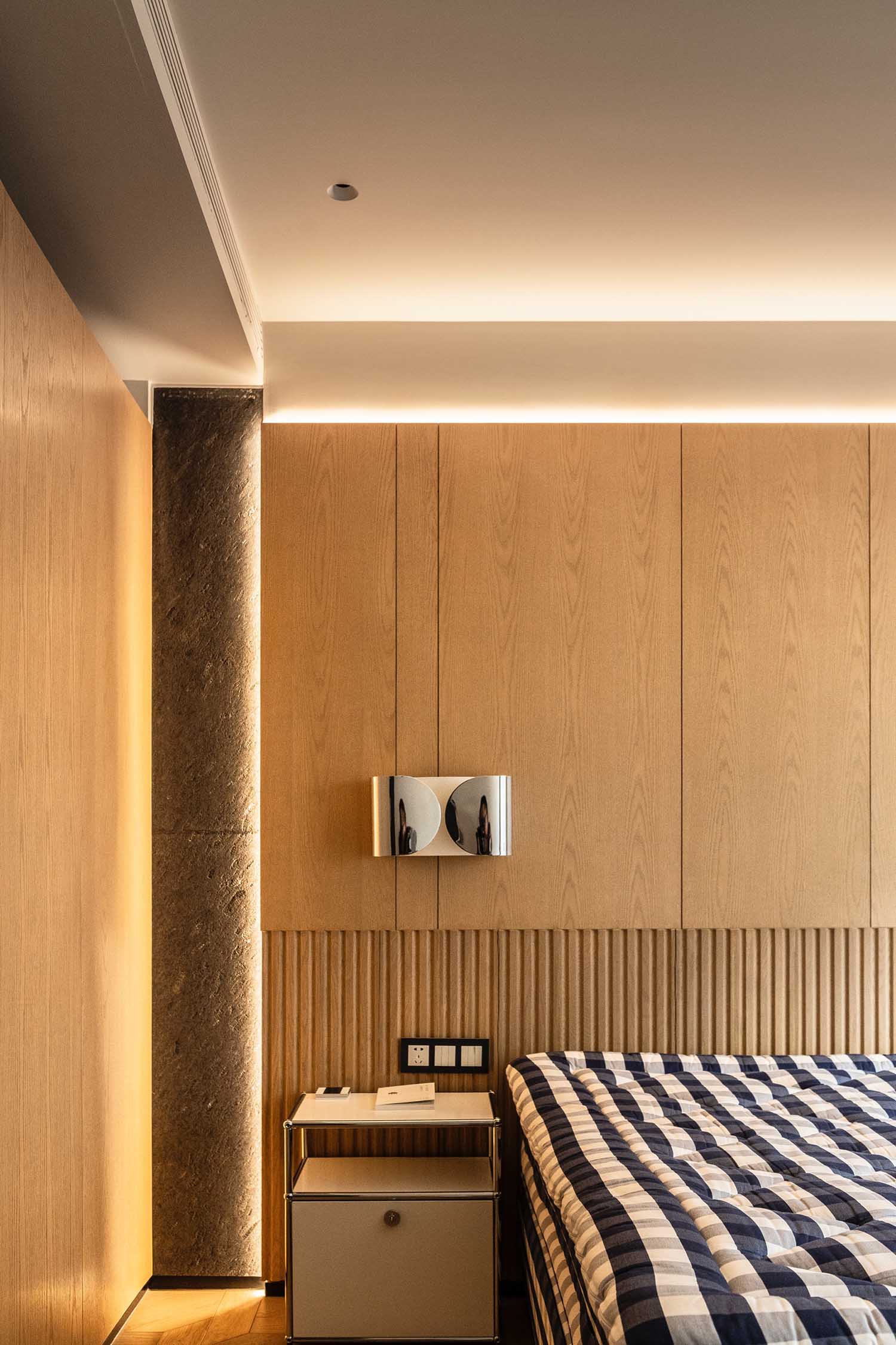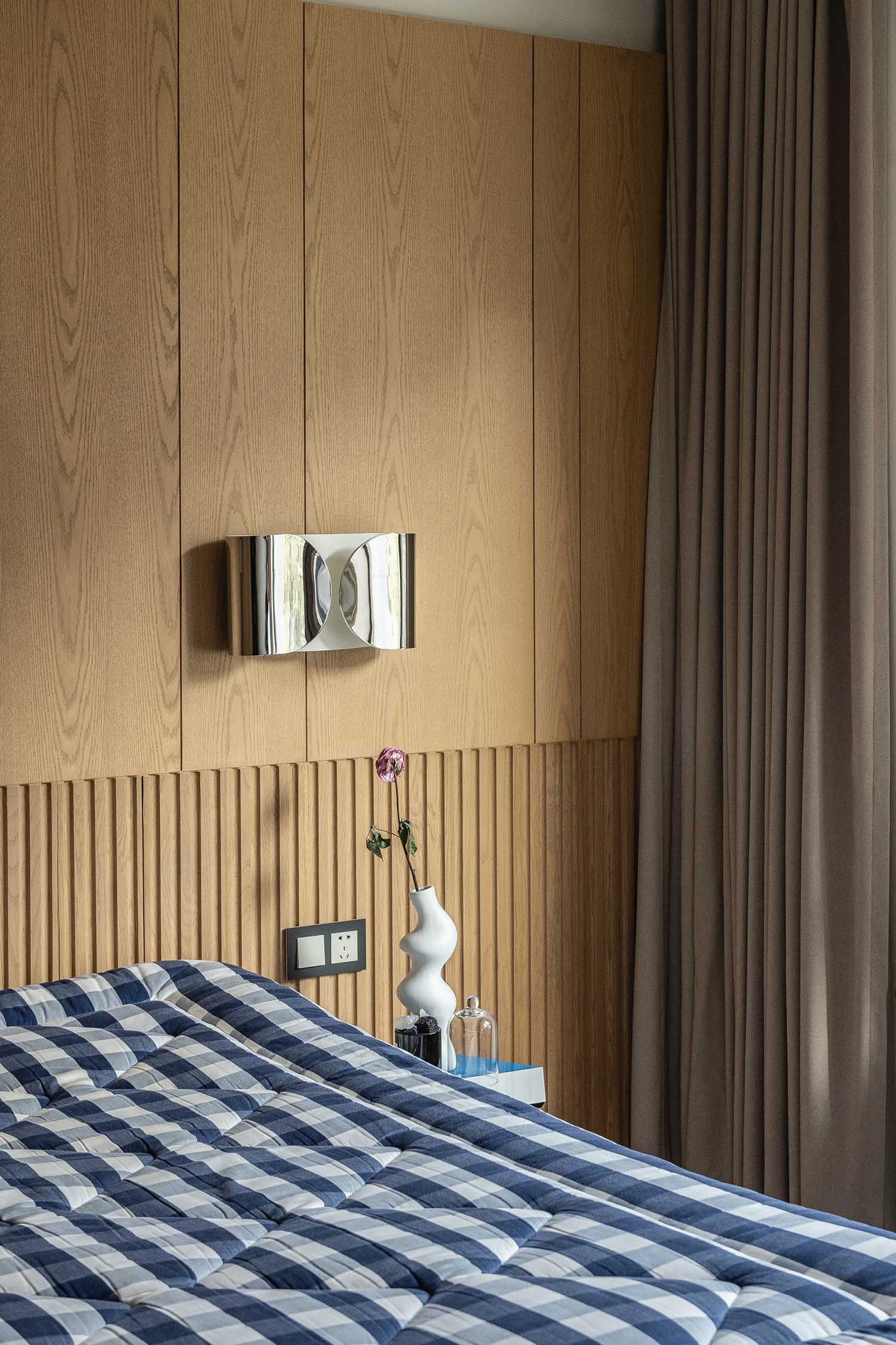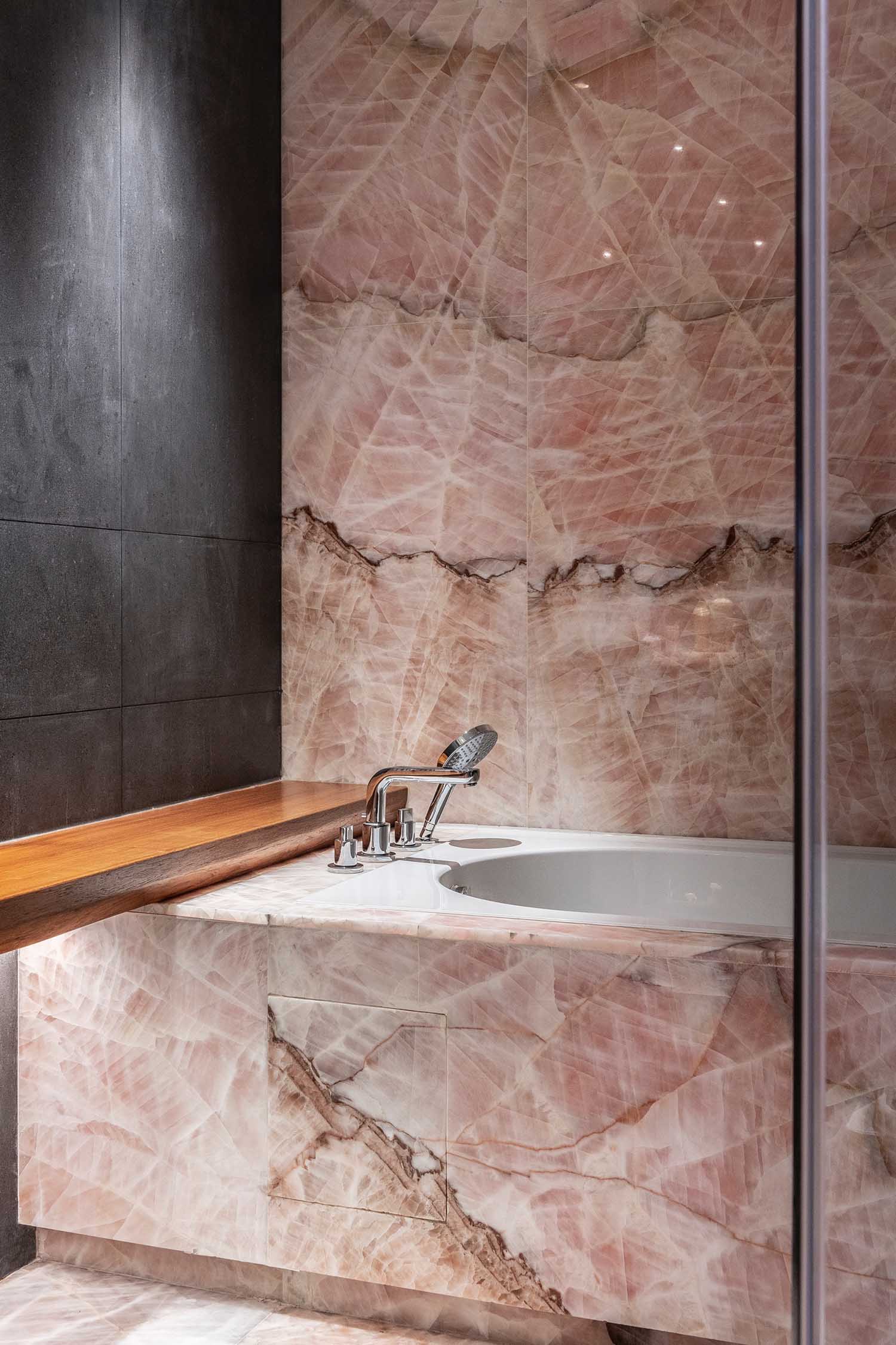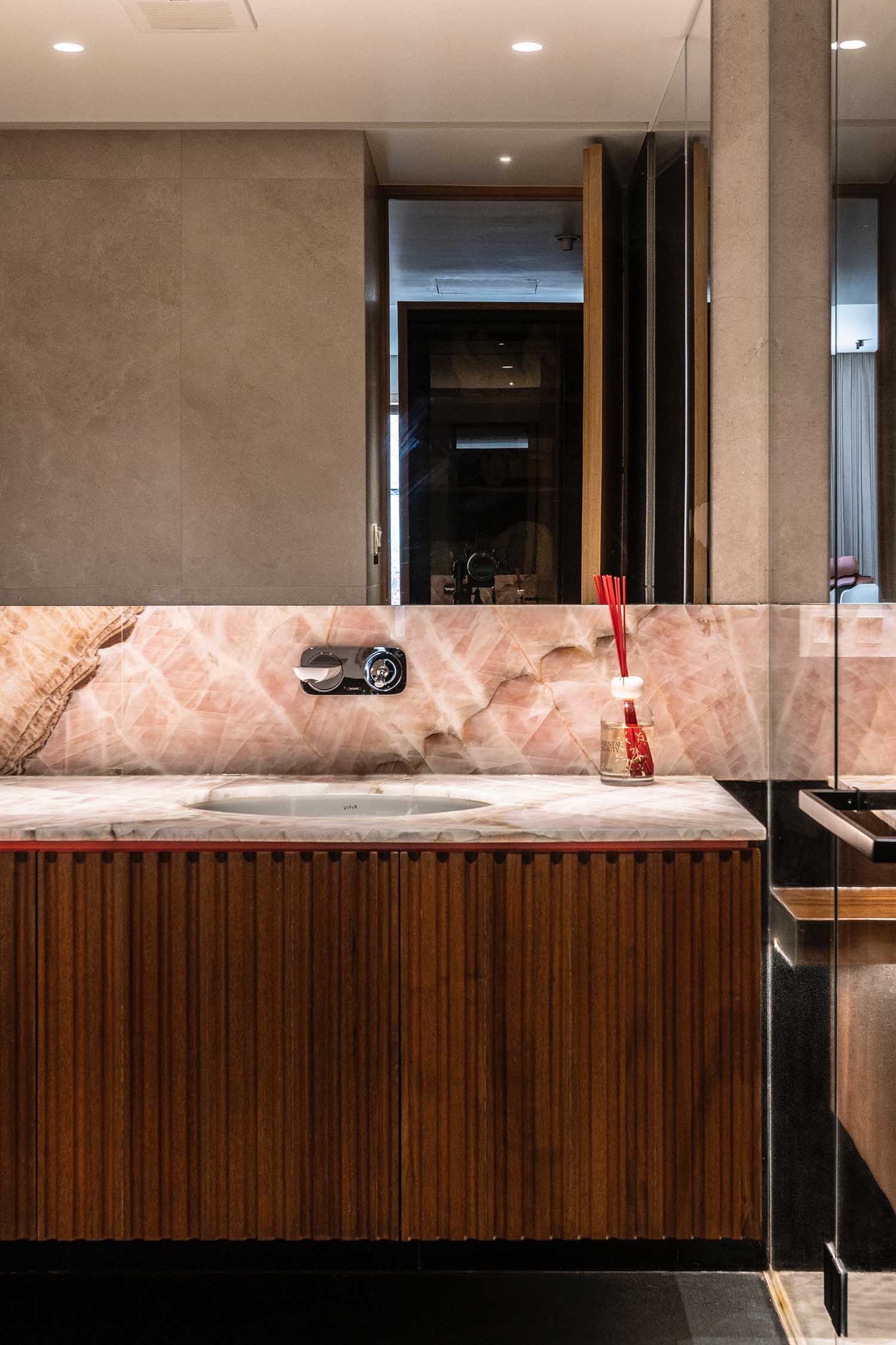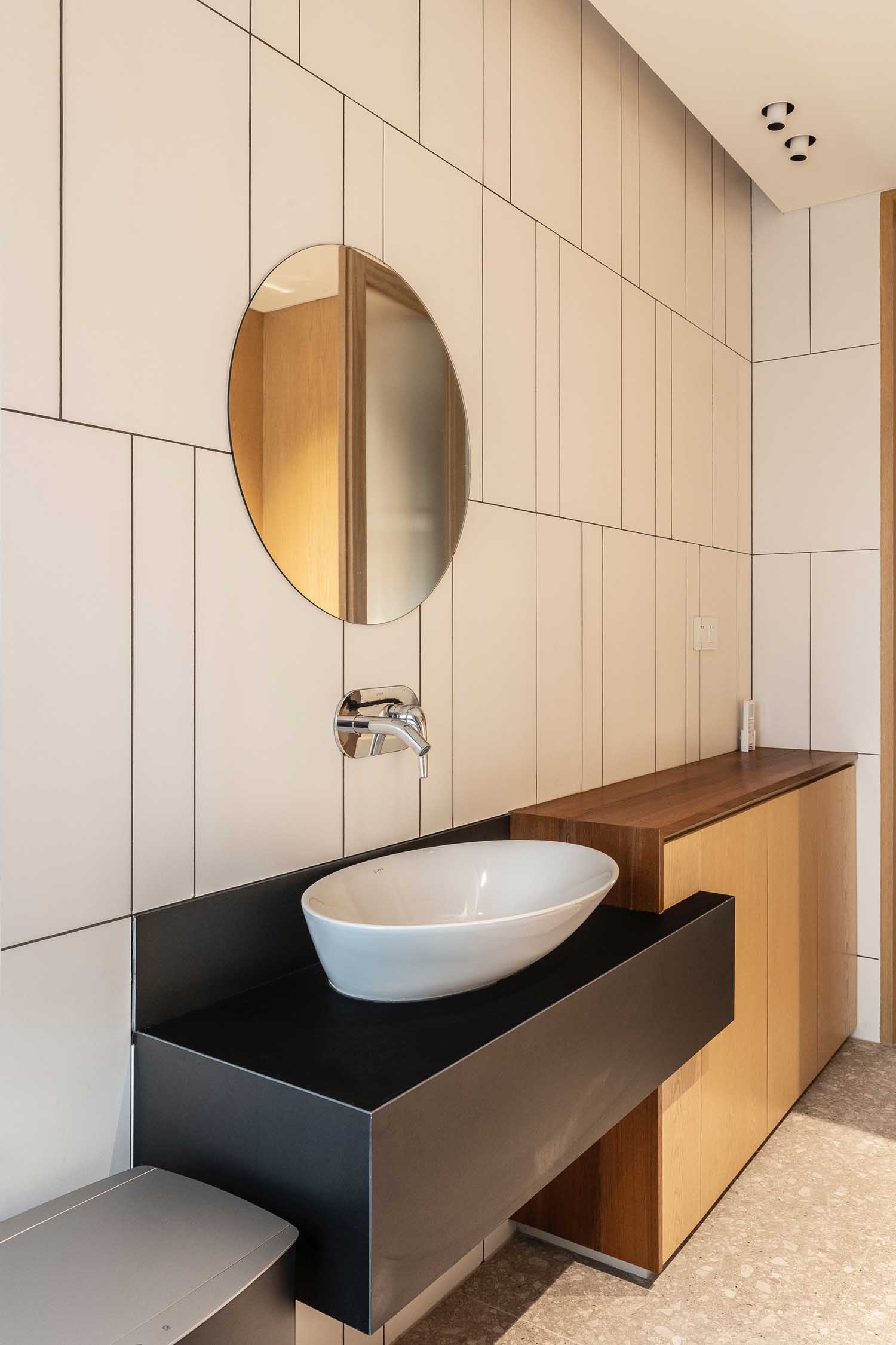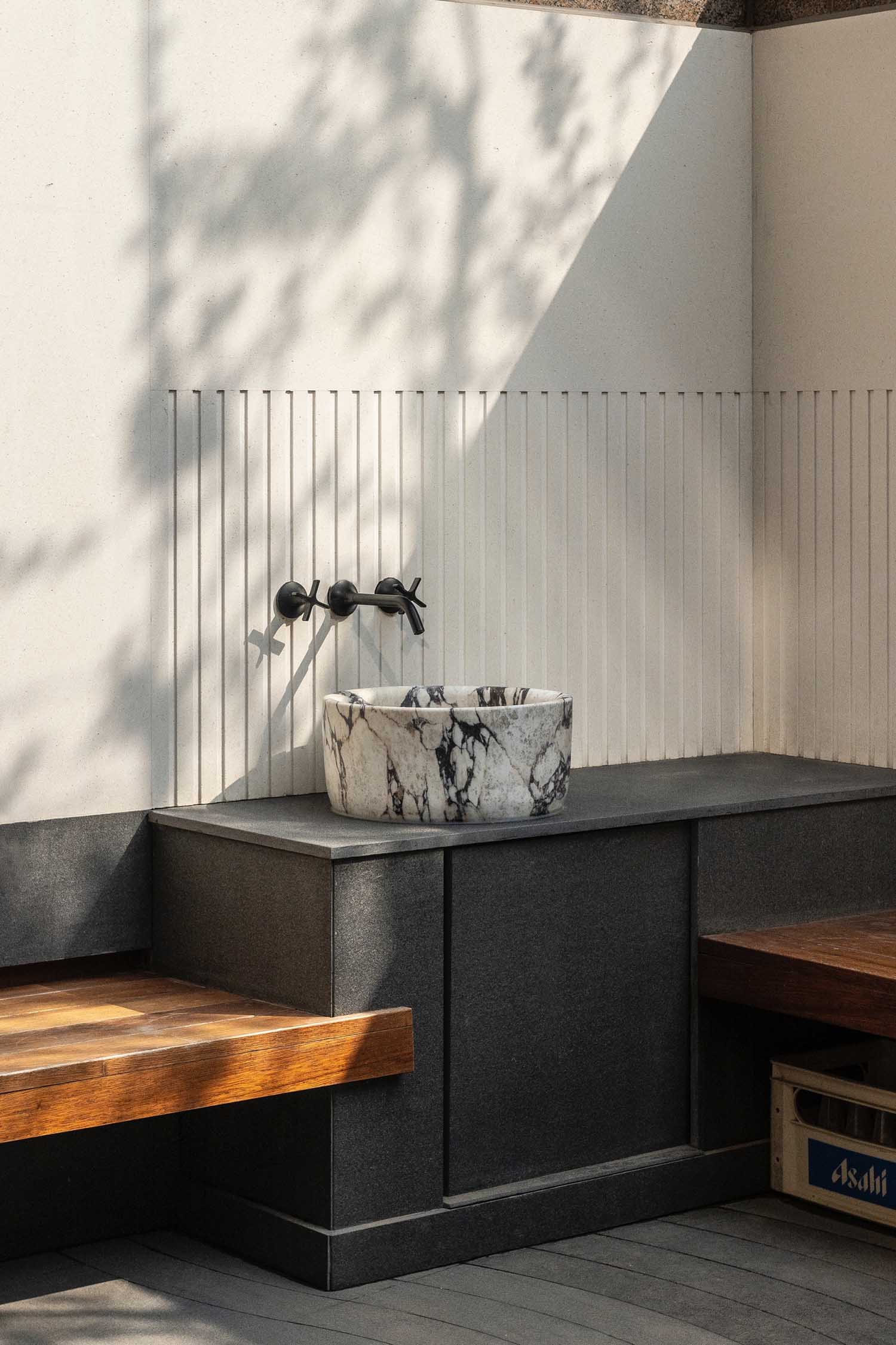 Fon Studio's design philosophy goes beyond just walls and ceilings. It embraces a holistic approach that considers the atmosphere, lighting, route, and scale of the space. The result is a harmonious interplay of light, shadow, and color that breaks the stillness of the environment and creates a unique sense of "transition" in every corner of the villa.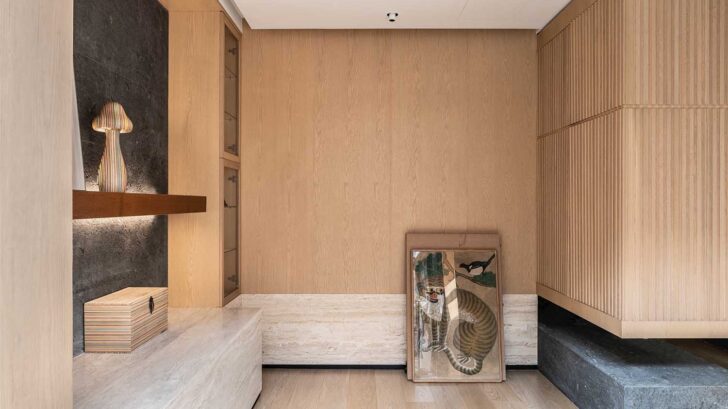 Project information
Project Name: The Transition: House of a Filmmaker
Address: Chaoyang District, Beijing, China
Design Company: Fon Studio
Team: Luo Shuanghua, Li Hongzhen, Jin Boan, Song Yuanyaun
Completion: 2022.04
Building Area: 380㎡
Photograph: Fon Studio