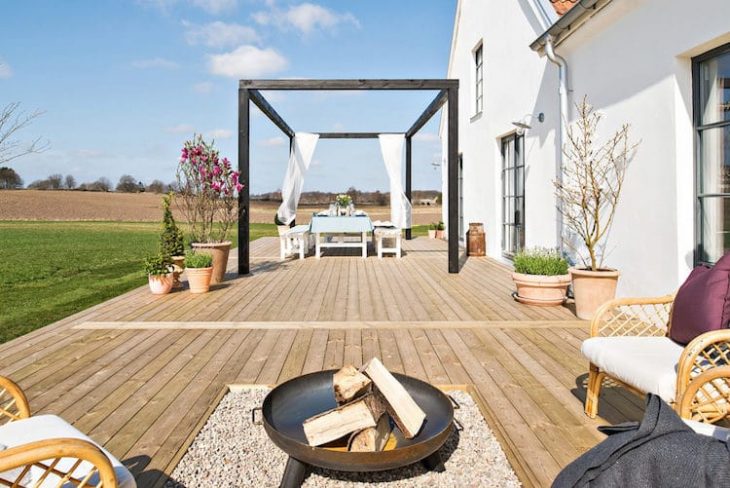 Jonathan Andersson and a team of carpenters completely remodeled this impressive converted barn home created from two converted barns in Österlen. Take a look at the complete story after the jump.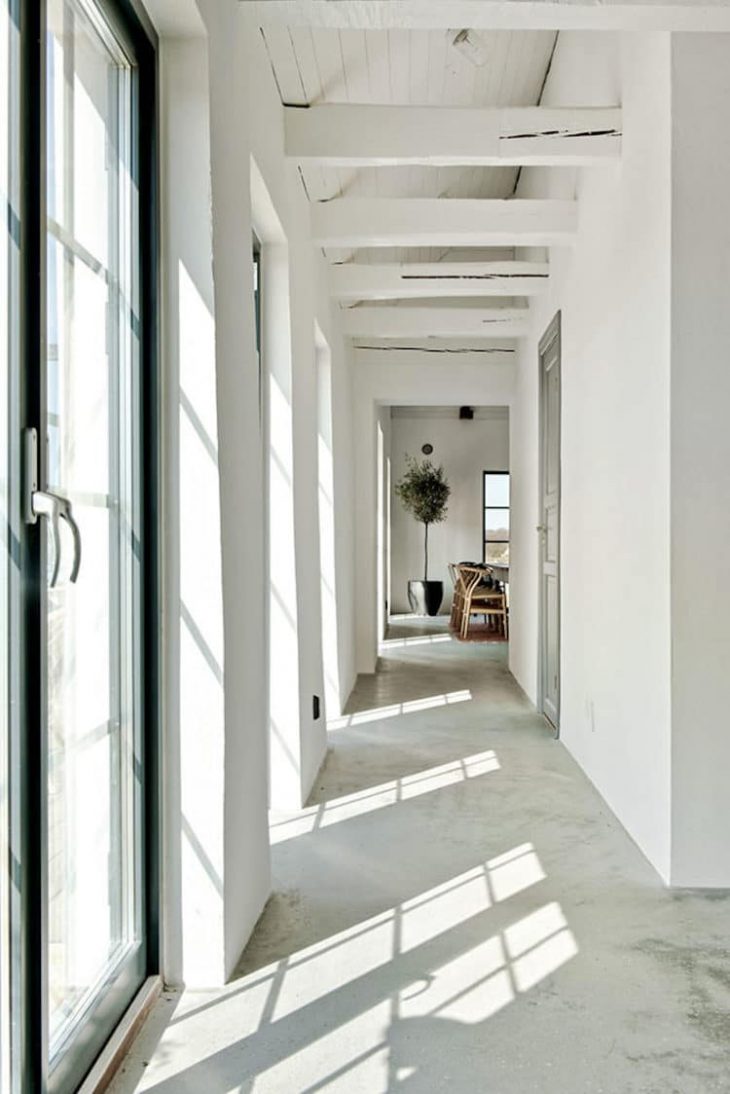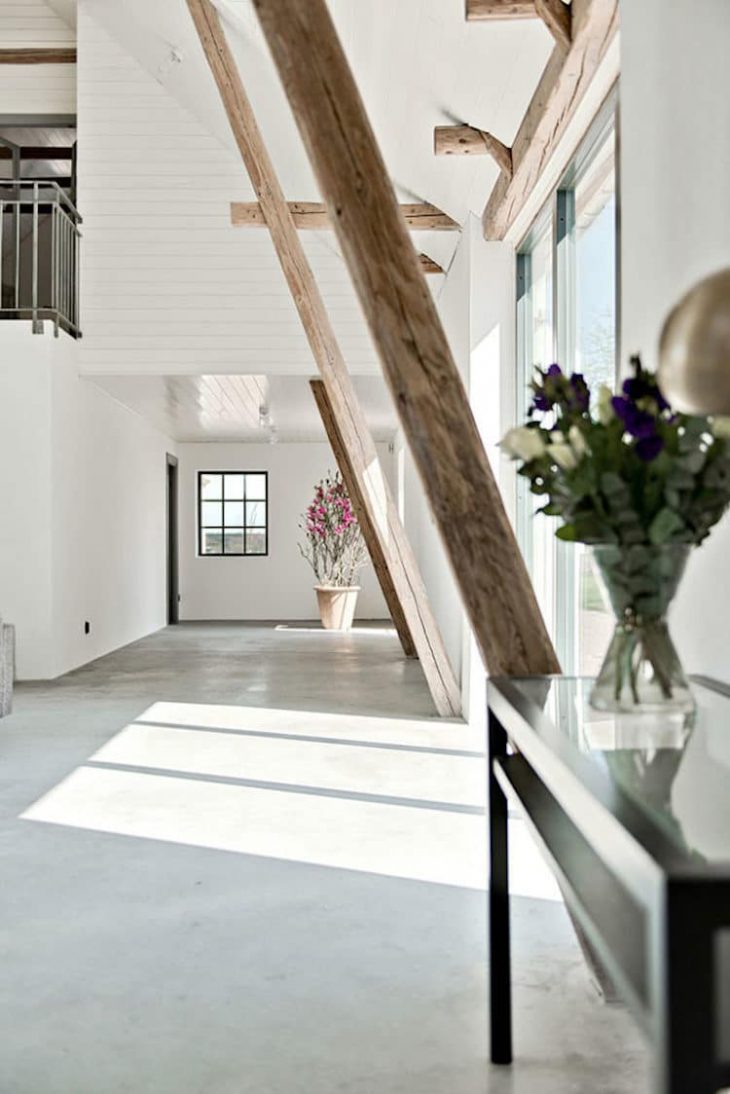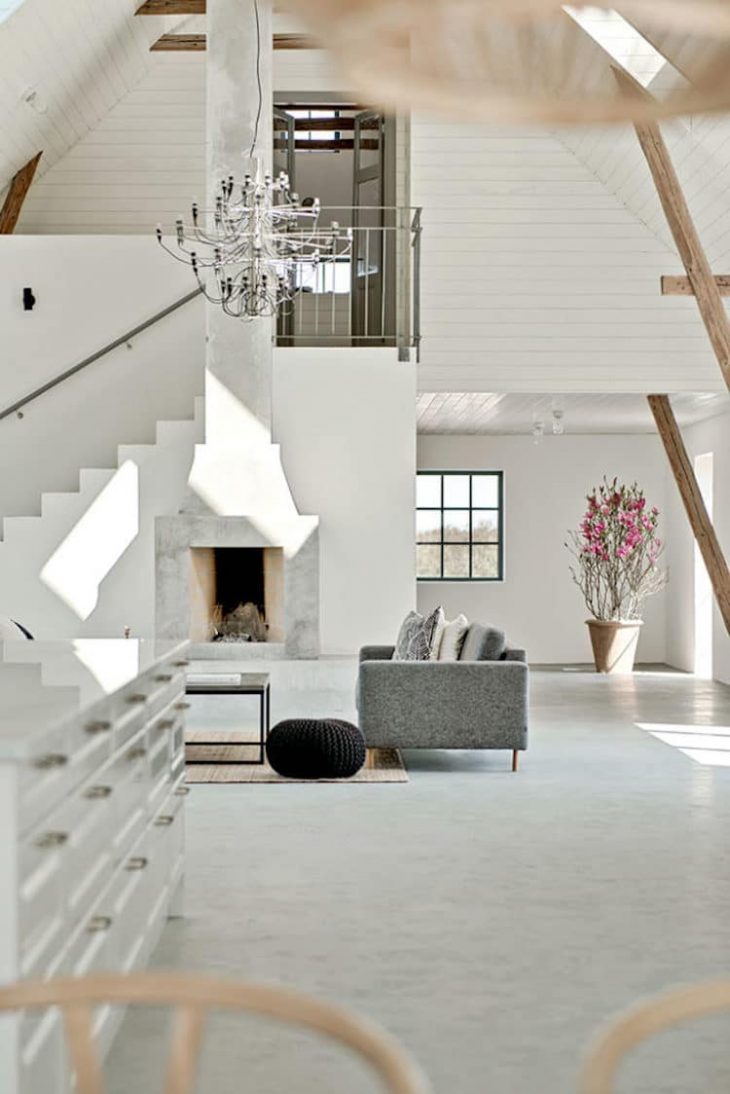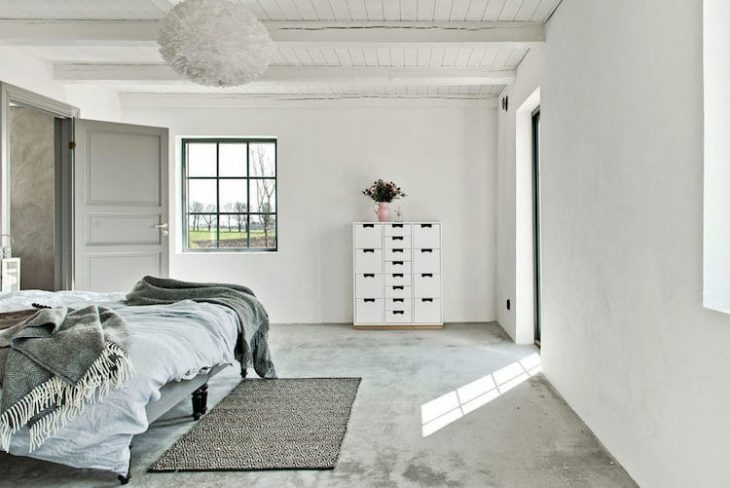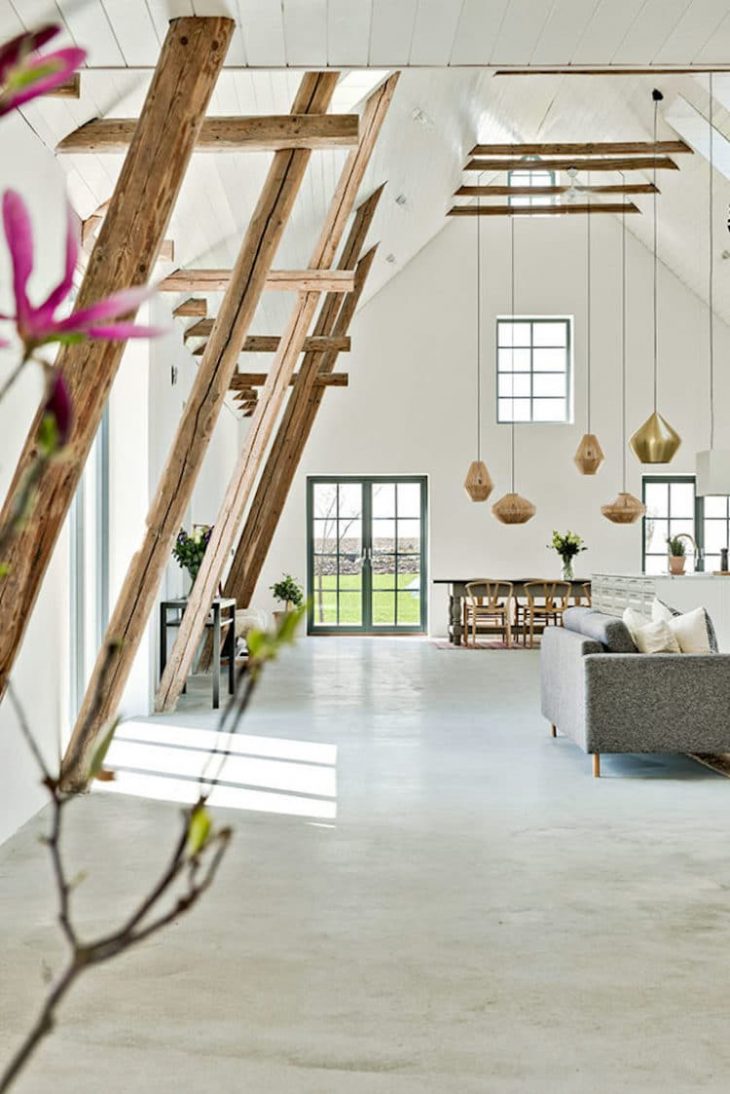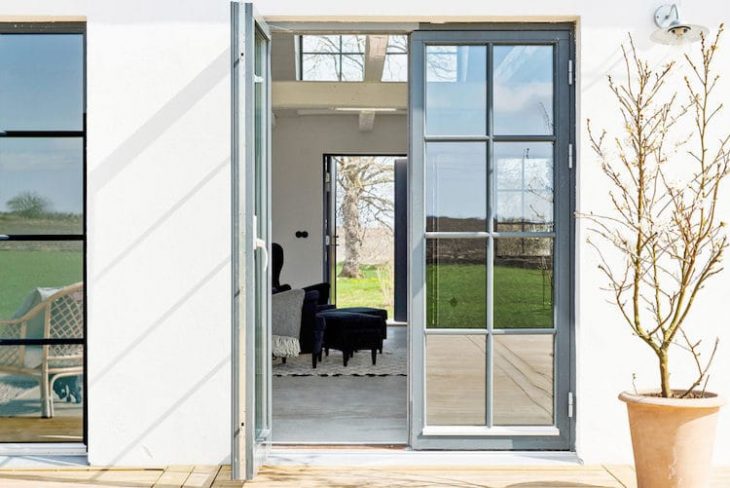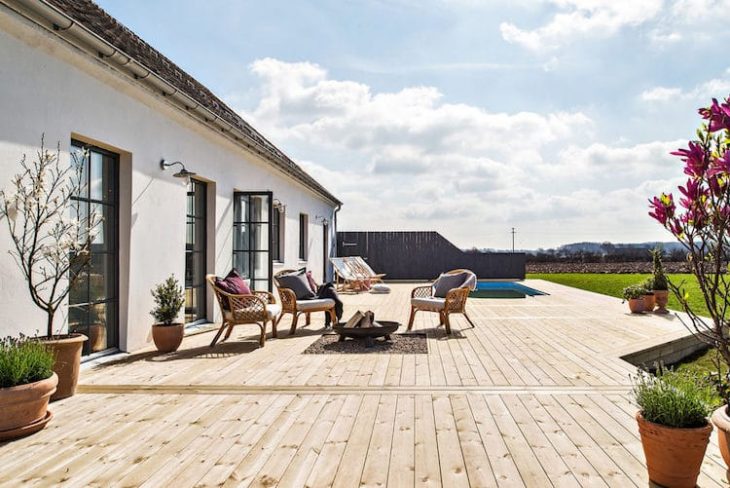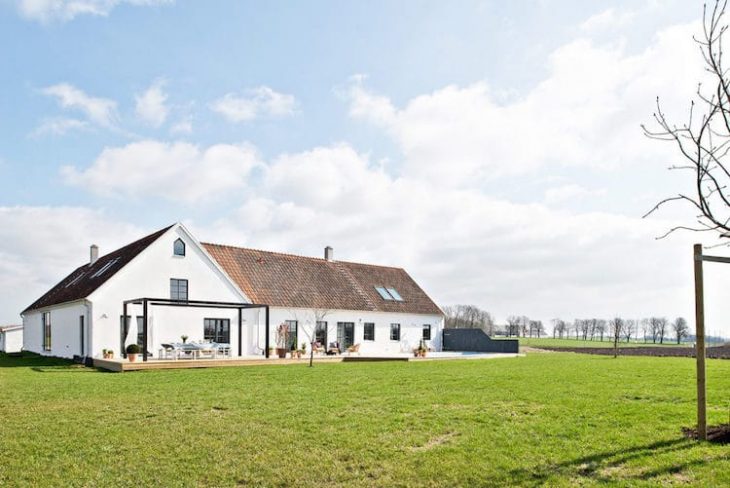 The run-down structures from 1910 located in the hilly landscape of Tunby, were transformed into a contemporary four-bedroom home with pared-back interiors. The L-shaped interior is held completely in white and light gray tones that coupled with floor-to-ceiling windows, give it an open, airy feel. It features soaring 6.8-metres-high ceilings crossed with rustic beams. Glass doors lead off the bespoke kitchen onto a wooden deck area and pool, with views of the surrounding countryside.
The barn is set over two levels, with black-framed windows that peek out onto the surrounding fields. The property is now on the market via agent Lovisa Björnberg of Fastighetsbyrån for 5.995 million Swedish Krona, or around $680,000 USD.
Images are courtesy of Fastighetsbyran