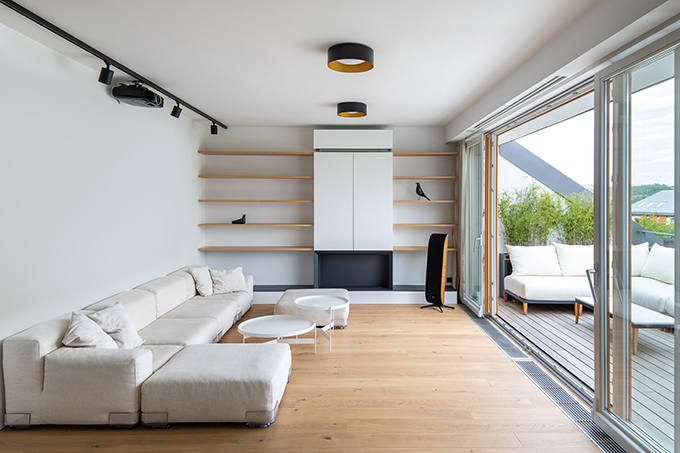 Komon Architects recently completed the renovation project of an attic apartment in Prague, Czech Republic. Take a look at the complete story after the jump.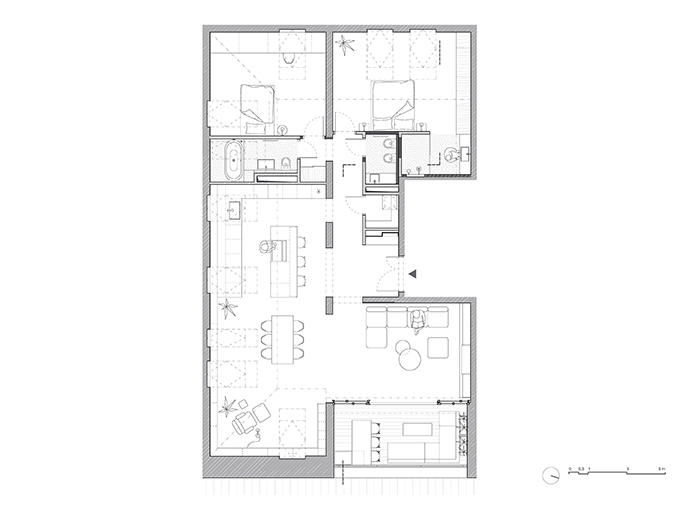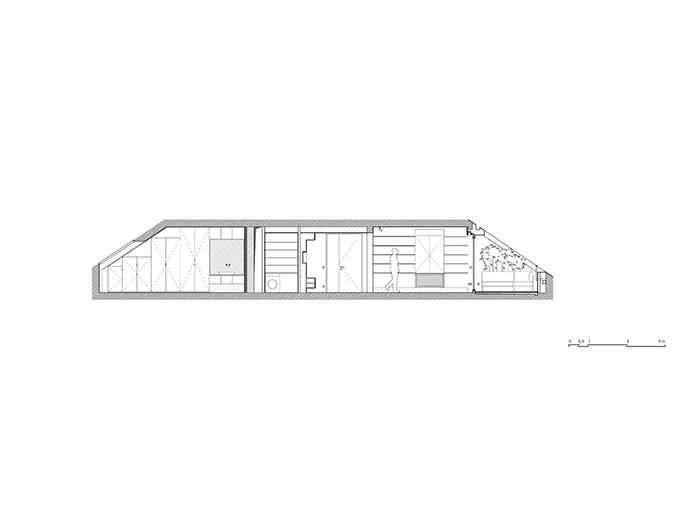 From the architects: We are in the attic of a house located in the residential and diplomatic Prague district of Bubeneč.
The housing complex was designed in the nineties by the Dutch architect Erick van Egeraat.
Among the new houses, at the center, stands a modernist villa Bianca (1910-11) proposed by the Czech functionalist architect Jan Kotěra. In reaction to the original architecture, Erick van Egeraat aimed to create a set of houses that respectfully embrace the historic villa.
With a similar approach in mind, we set out to redesign and reconstruct one of the attic apartments within the housing complex. Our task and aim was to create a calm and coherently simple space. The couple that is intended to move in, is therefore provided with the possibility of turning the attic into their new home. For this reason, we strived to maintain a unified sense of simplicity underlined by well thought-out details and a narrow palette of natural materials and textures.
By connecting the kitchen with the dining room, the living room and the corridor, we created a sense of an open, flowing space. Consequently, we also brought more light into the long corridor. Lined by the rhythmic exchange of pillars and wooden doors fitted from ceiling to the ground, the corridor separates the private and social areas of the apartment. Both bedrooms have their own bathrooms.
The terrace can become a part of the living room by opening the large sliding windows. Apart from a view of the original villa Bianca, the living room also has a bar and air-conditioning hidden in the furniture above the fireplace, and a projector-screen hidden above the windows. The apartment is designed in a combination of natural oak, white plaster and lacquer, concrete trowel and black steel accents. The major details throughout the apartment are unified by the use of oak. A majority of the furniture, including the fireplace and exterior grill, is custom-made.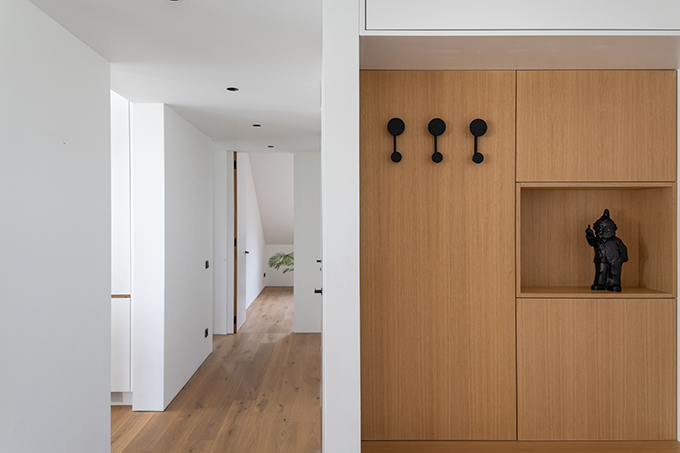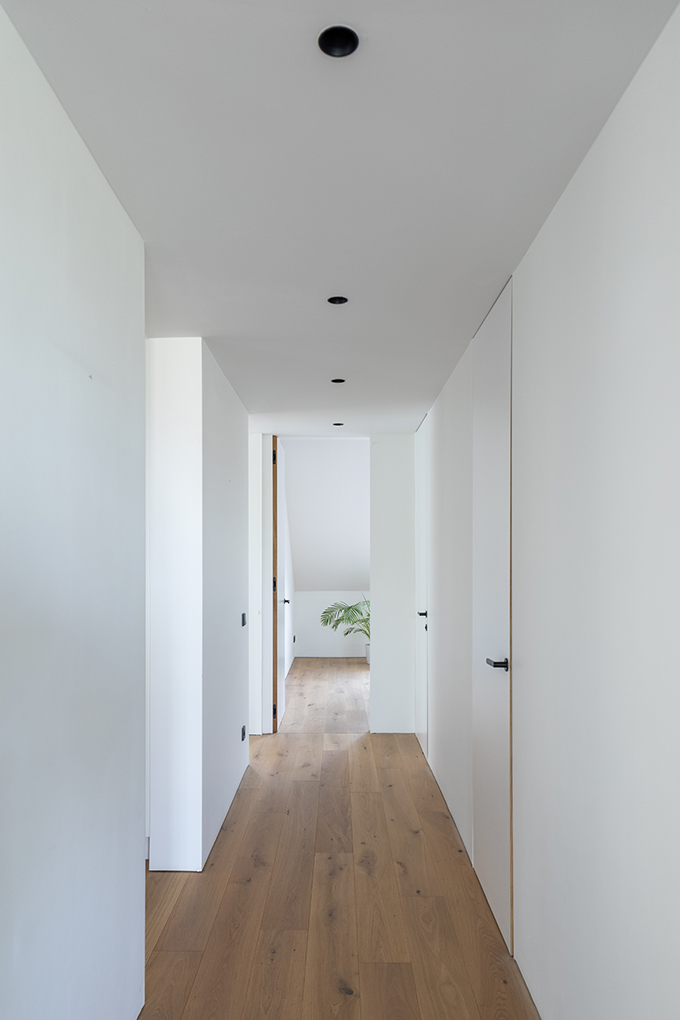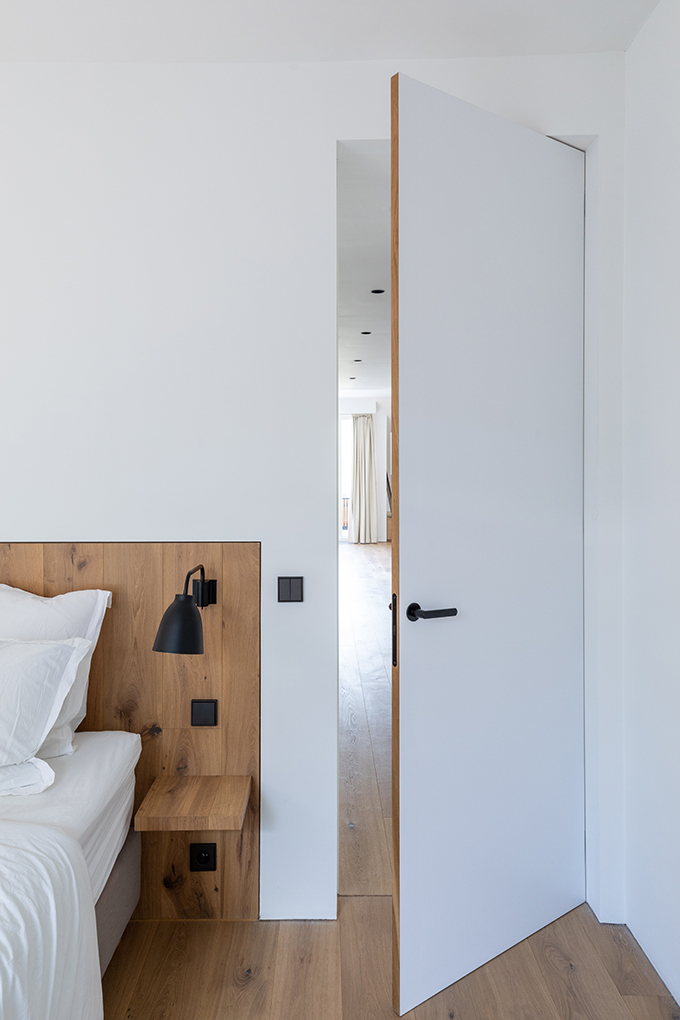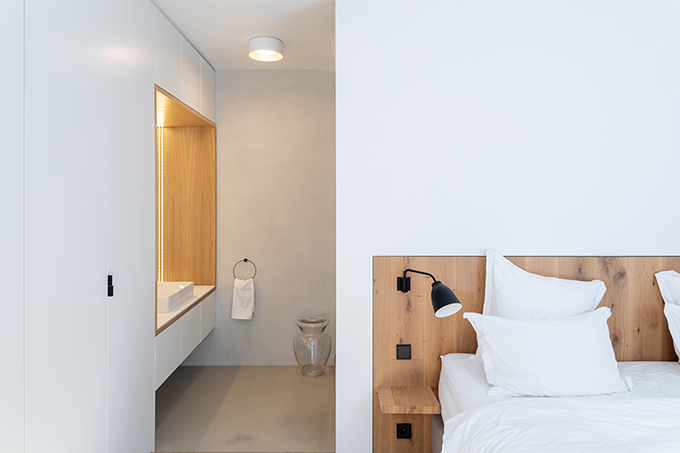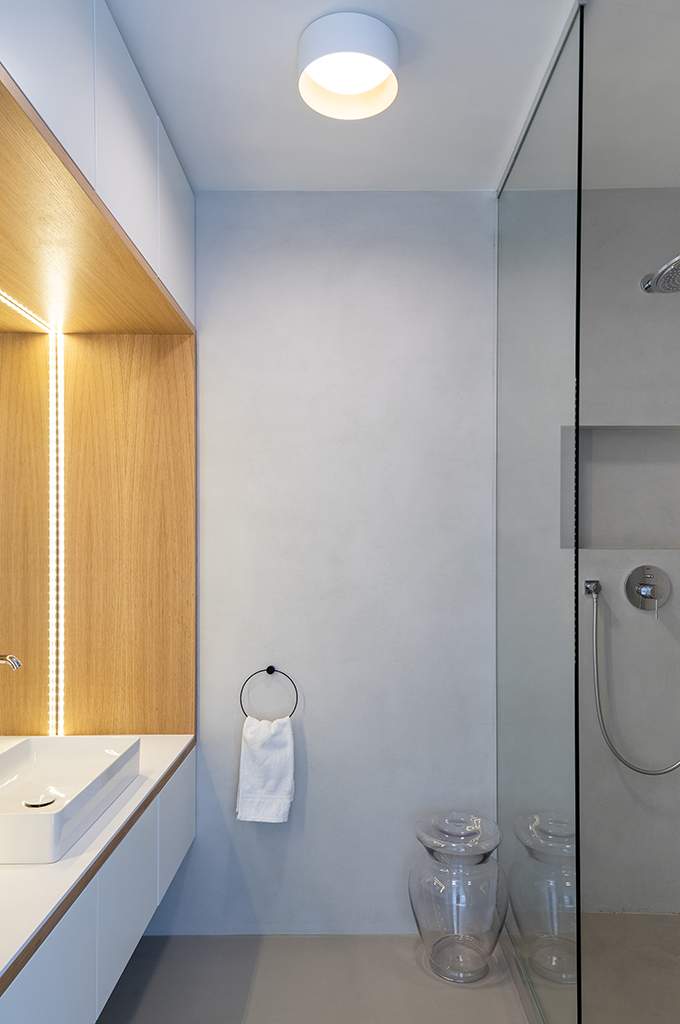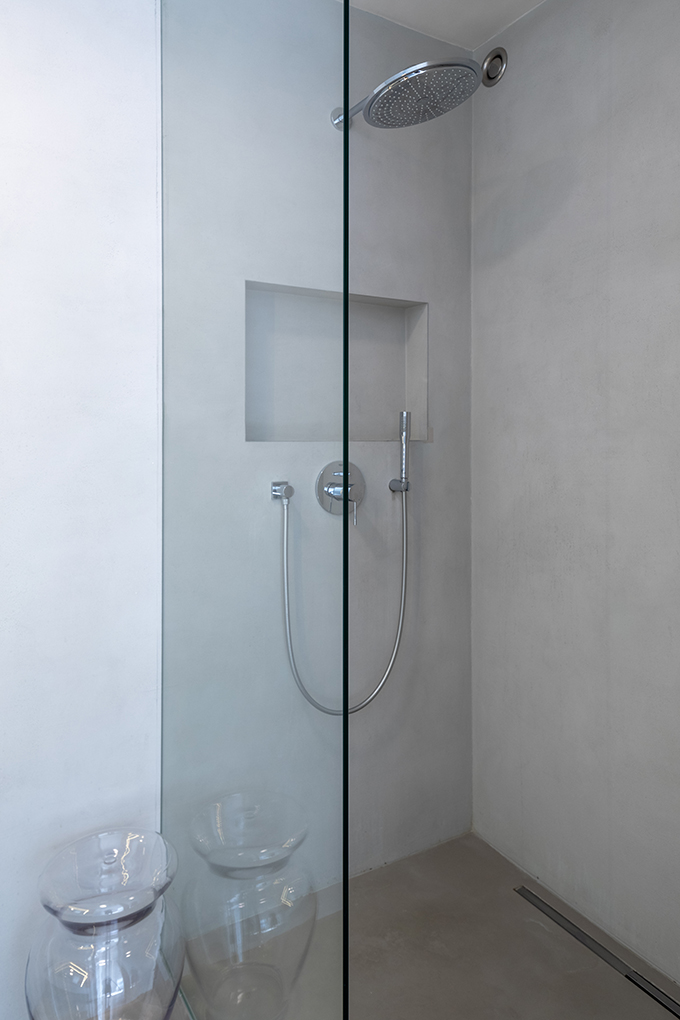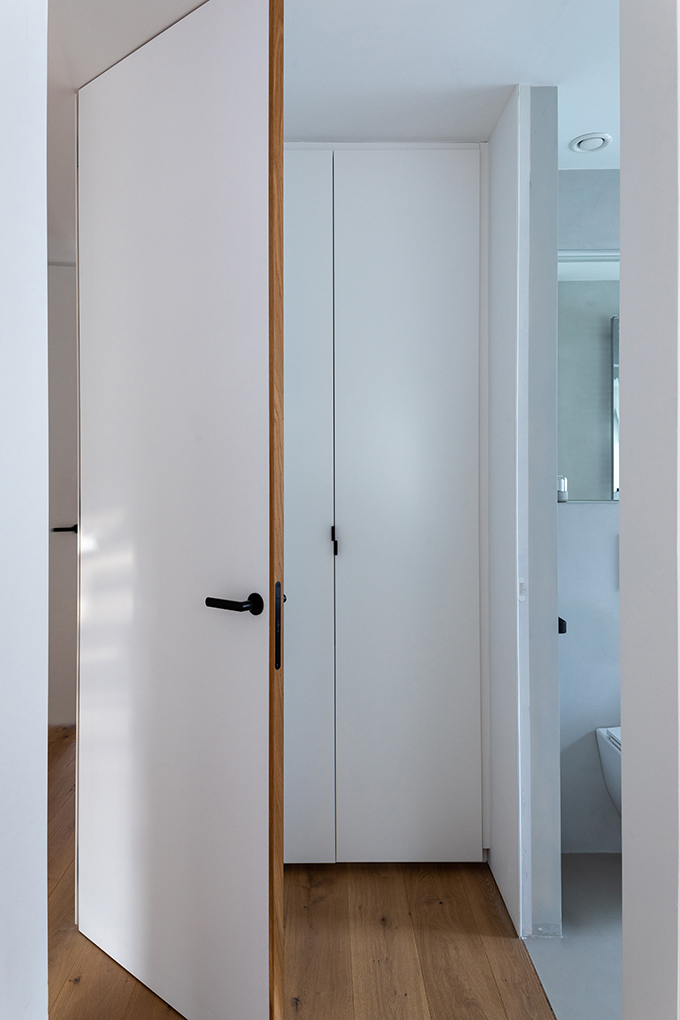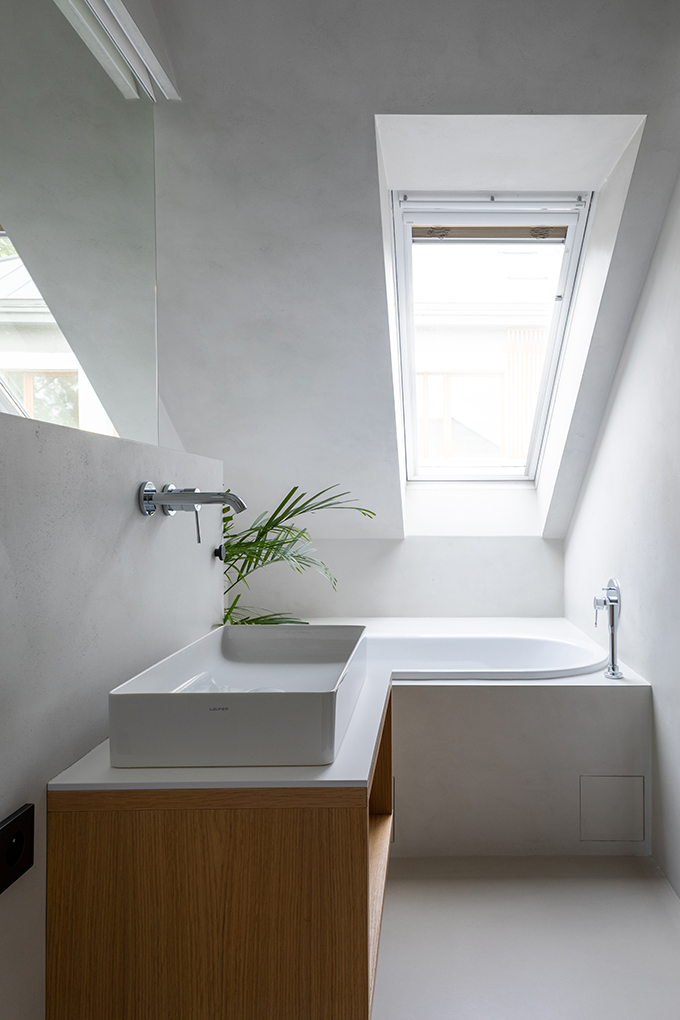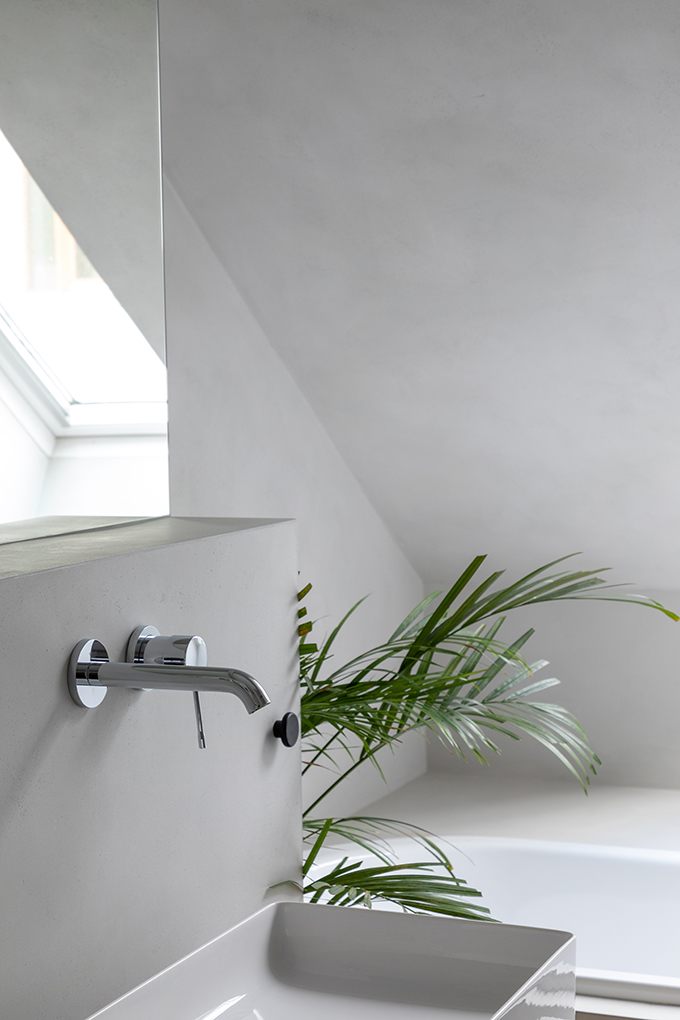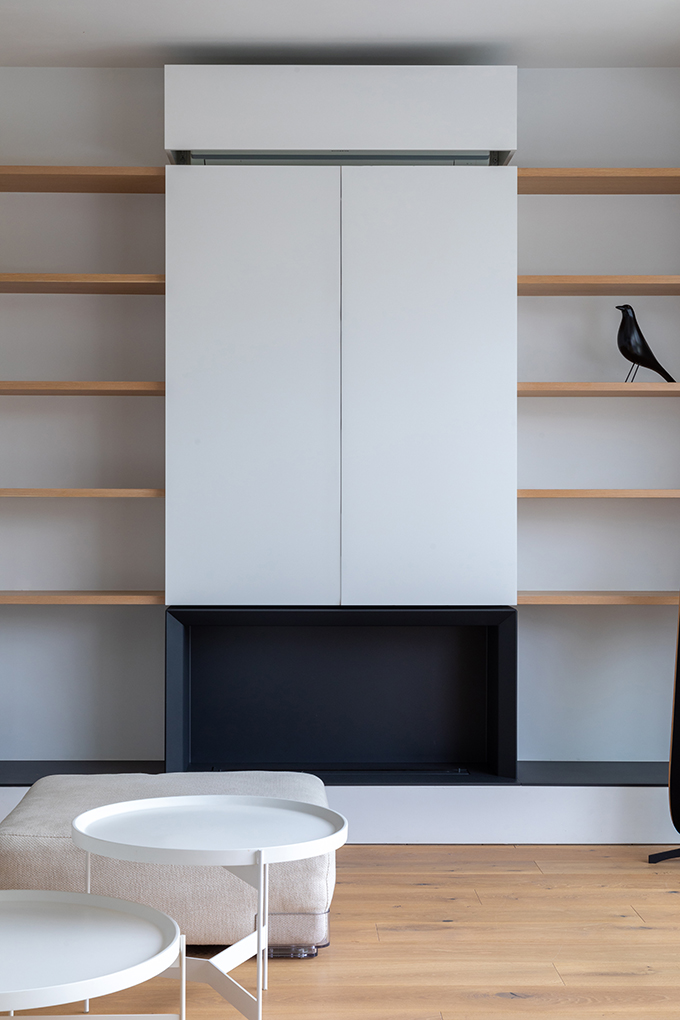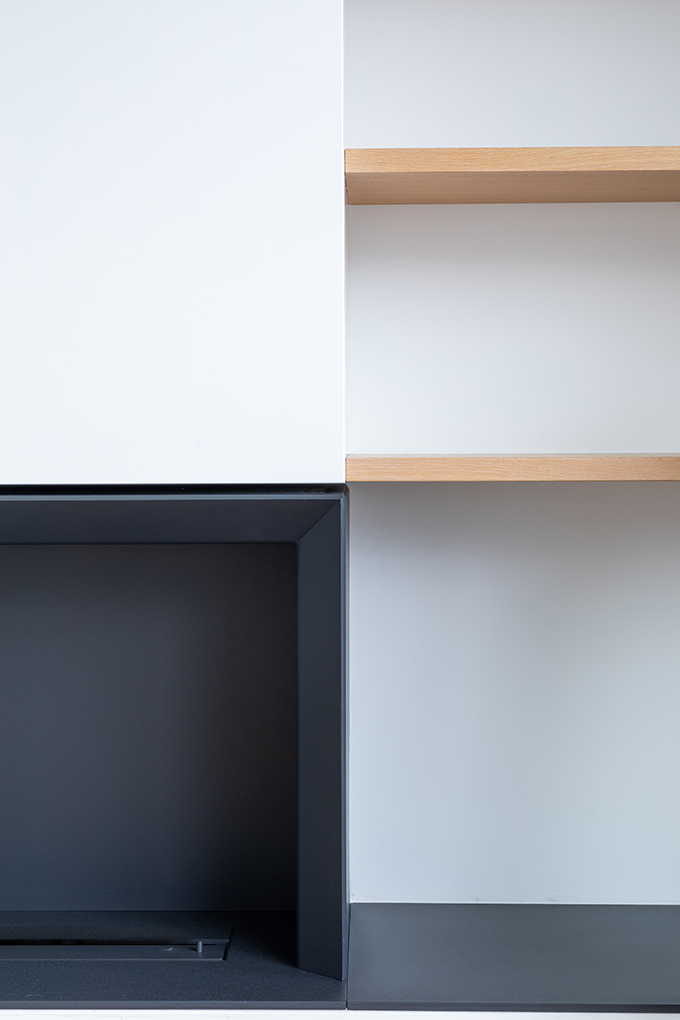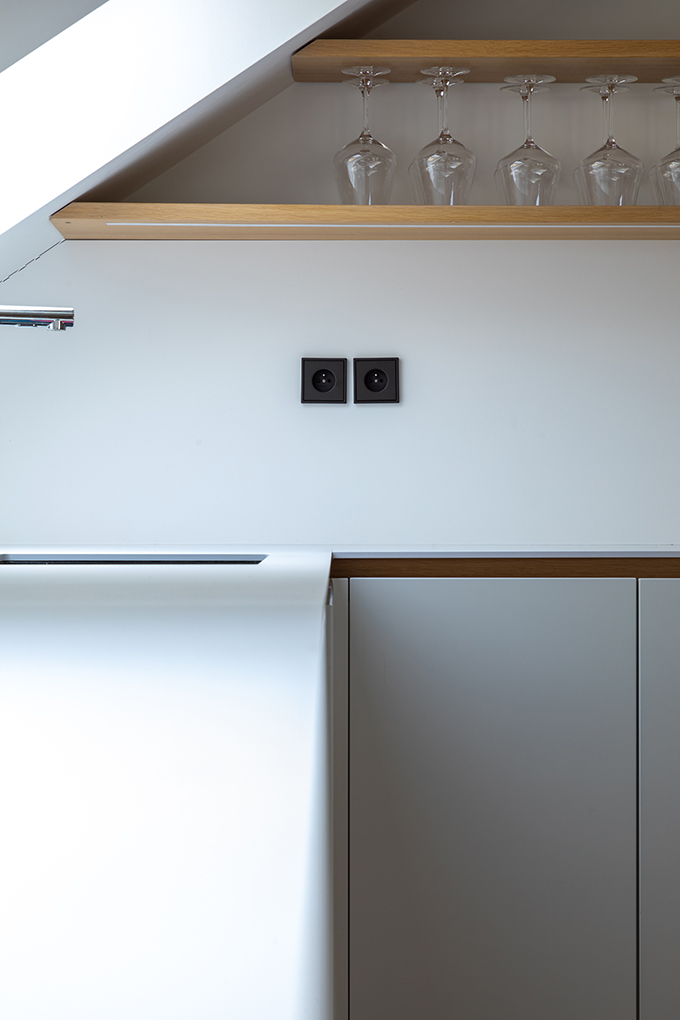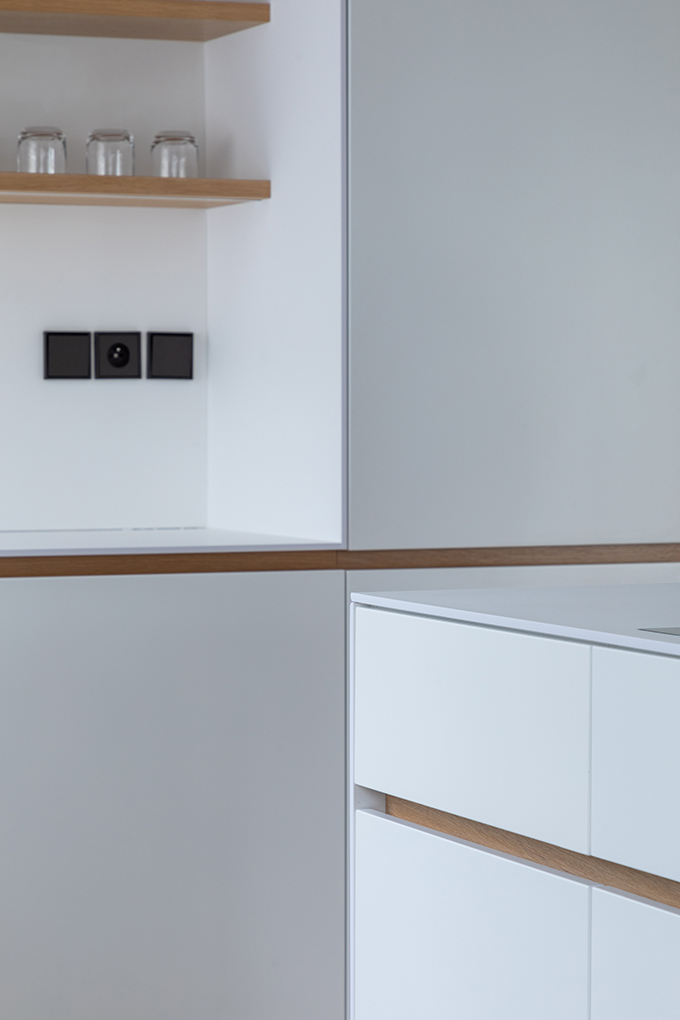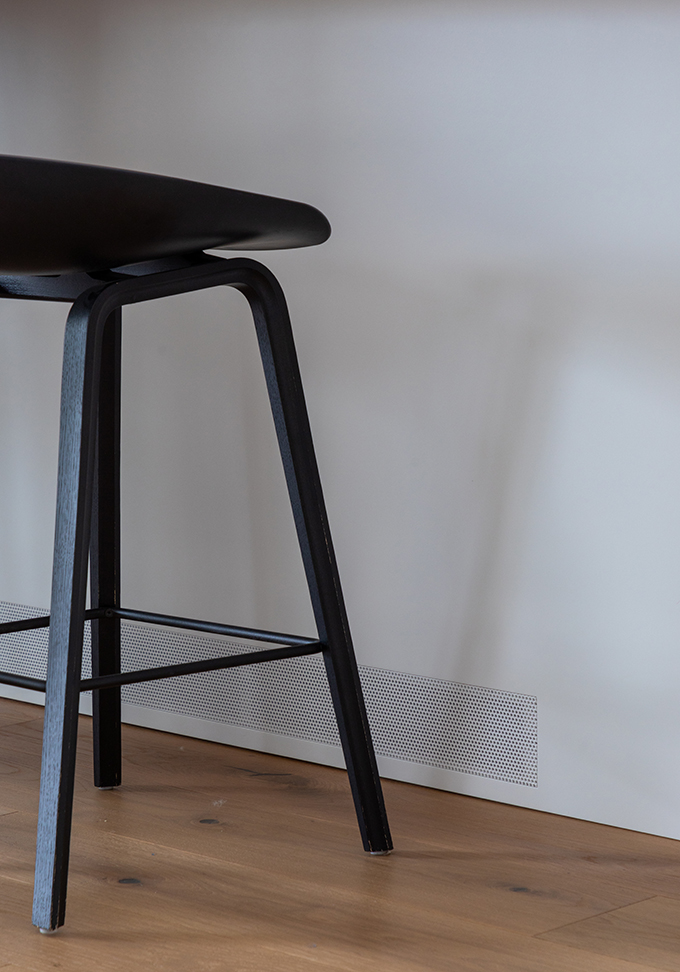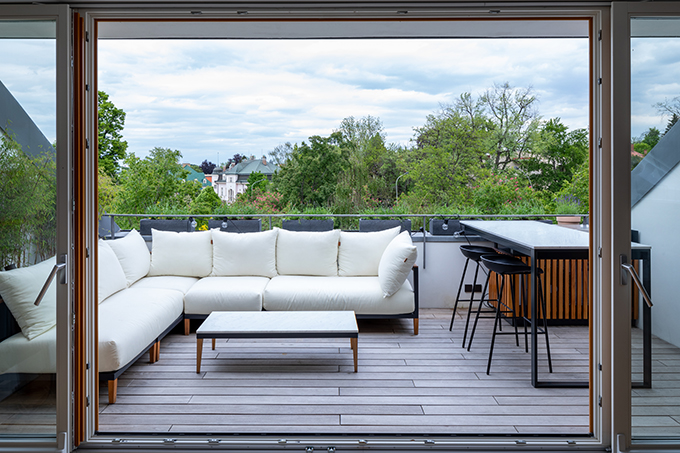 Name of the project: Attic apartment renovation
Location: Prague 6
Year: 2020
Area: 164 m2
Architects: Komon architekti – komonarchitekti.cz
Team: Martin Gaberle, Ema Traplová, Julie Hyská,
Collaboration: Studio Fabrik8
Photographer: Alex Shoots Buildings – alexshootsbuilding.com
Construction works: New-Old
Carpenters: Studio Fabrik8
Doors: B-doors
Products:
Lights: Deltalight, Fritz Hansen, Bega
Product furniture: Vitra, Hay, Menu
Bathroom equipment: Grohe, Laufen
Switches and sockets: Jung