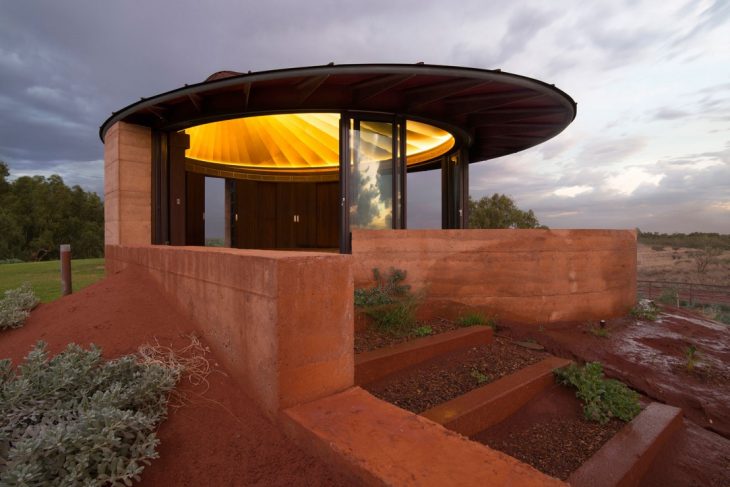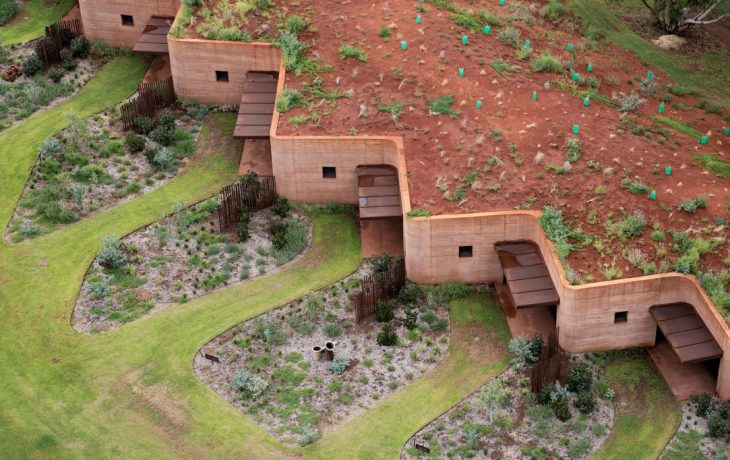 Under the chair of 2012 Pritzker architecture prize laureate, Wang Shu, the jury of the TERRA Award selected the winners of this prize, the first of its kind dedicated to recognising excellence the field of contemporary earthen architecture design and construction, in Lyon on Thursday 14 July as part of the twelfth TERRA World Congress Conference.
These UNESCO supported awards encompassed categories from single residential houses to schools, cultural and public buildings and works of art, and the eight Laureates, drawn from countries as diverse as Spain, Morocco and China, included Australian project, The Great Wall of WA by Luigi Rosselli Architects.
Located in Western Australia the building features a rammed earth wall that, at 230 metres is the longest rammed earth wall in the country. The wall conceals twelve apartments, excavated from the side of a natural hill on the site, which are used as short term accommodation for cattle musterers. The below ground setting of the apartments was chosen to provide the inhabitants respite from the extreme temperatures and harsh climate of North Western Australia.
The TERRA Award is the latest of three international awards presented the Luigi Rosselli Architects for the project, the other two being an Archdaily Building of the Year and an Architizer A+ Award .