Markéta Bromová architekti radically transformed a multi-room apartment into an open space, using structural and technical elements of the original architecture.
Boxes of various sizes and finishes are inserted into the space, separating different functions and hiding utilities. Dominating the space is a green scalloped box that separates the private from the social zones, while also visually and functionally completing the eye-catching kitchen island lined with patinated brass panels.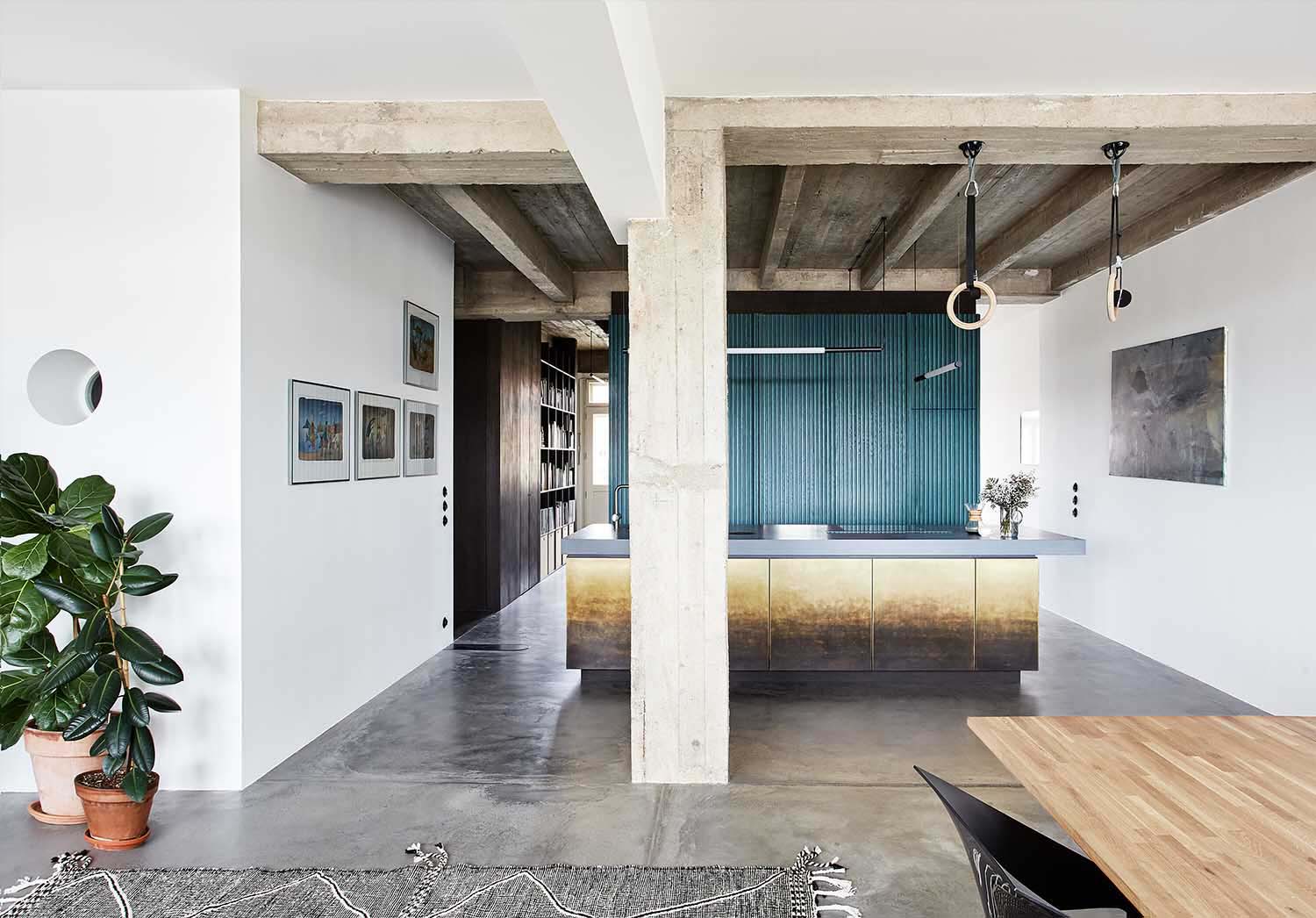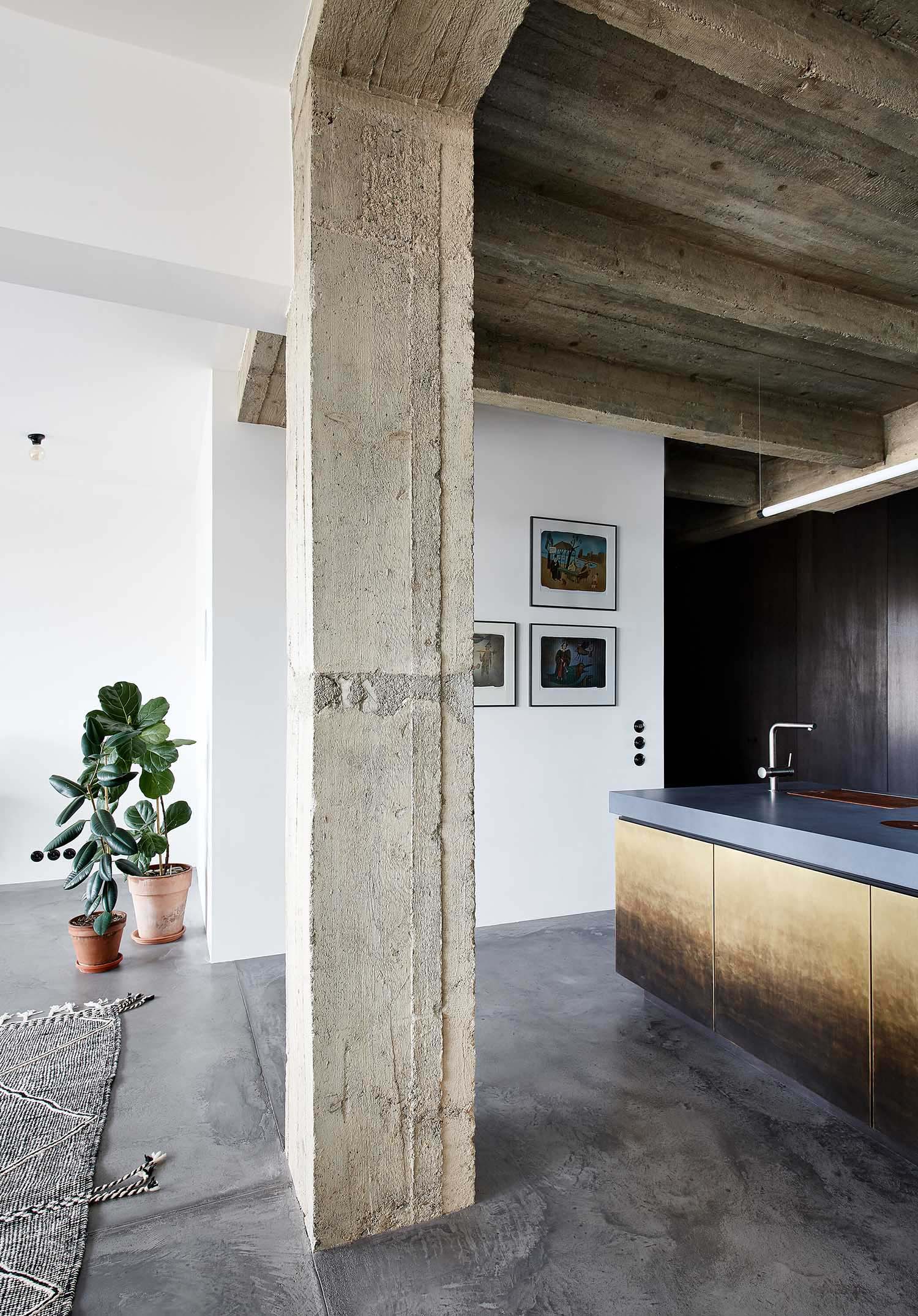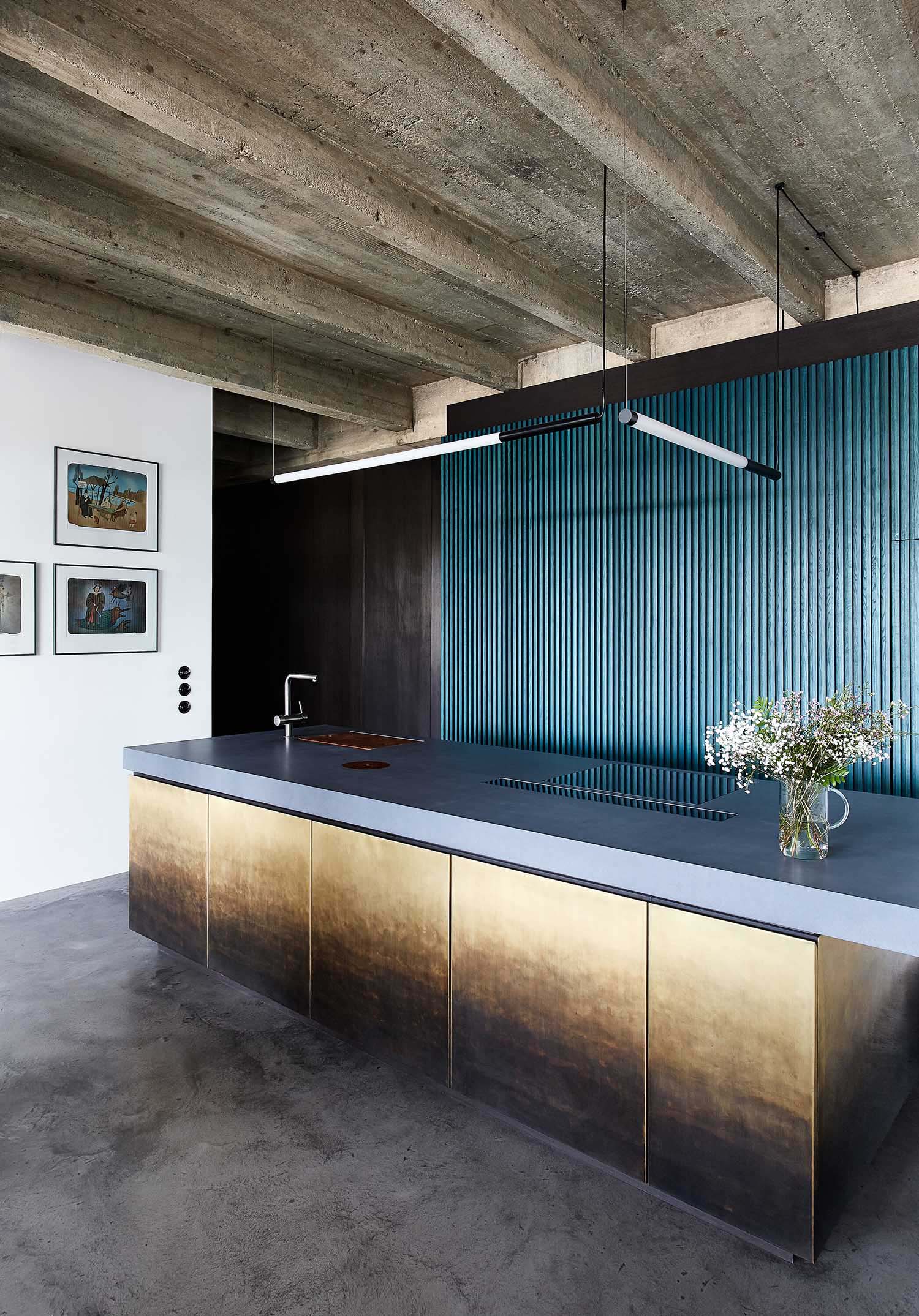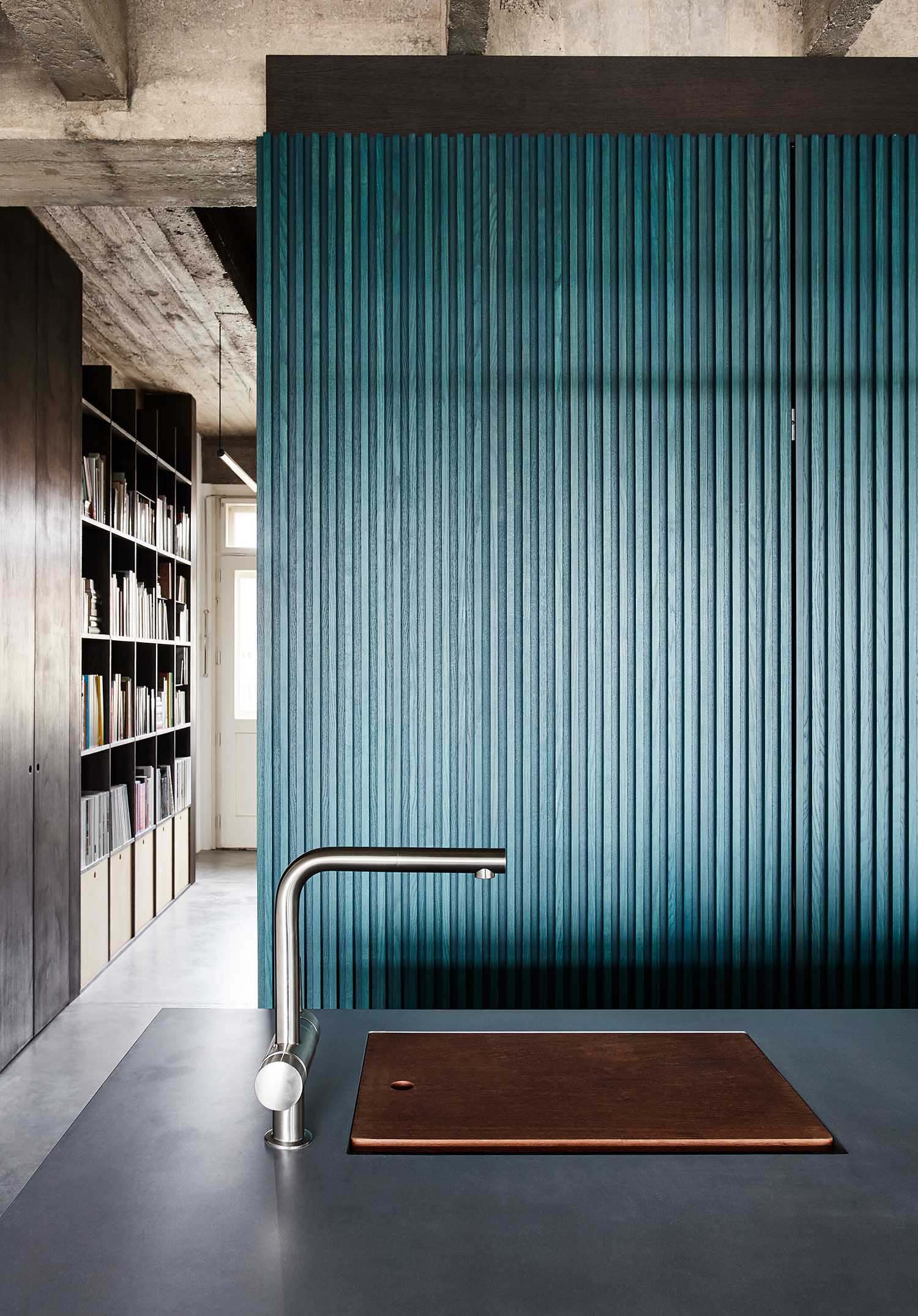 The choice of flooring, which was intended to be consistent throughout the flat, especially in the bathrooms and shower areas, served as the supporting theme of the design. A terrazzo floor was one of the alternatives, but the customer and I decided on a brushed concrete screed after performing a static study.
The second feature of the design is the placement of "boxes" in the open area to divide the rooms from one another and also to divide the residential portion of the flat from the private portion. The inserted boxes are constructed using a variety of materials. A green scalloped box that conceals a portion of the kitchen with a refrigerator, dishwasher, or built-in oven, wardrobes in the bedroom, or even a closet that serves as the entry is the main separating feature of the area. The client wished to have the fewest doors feasible.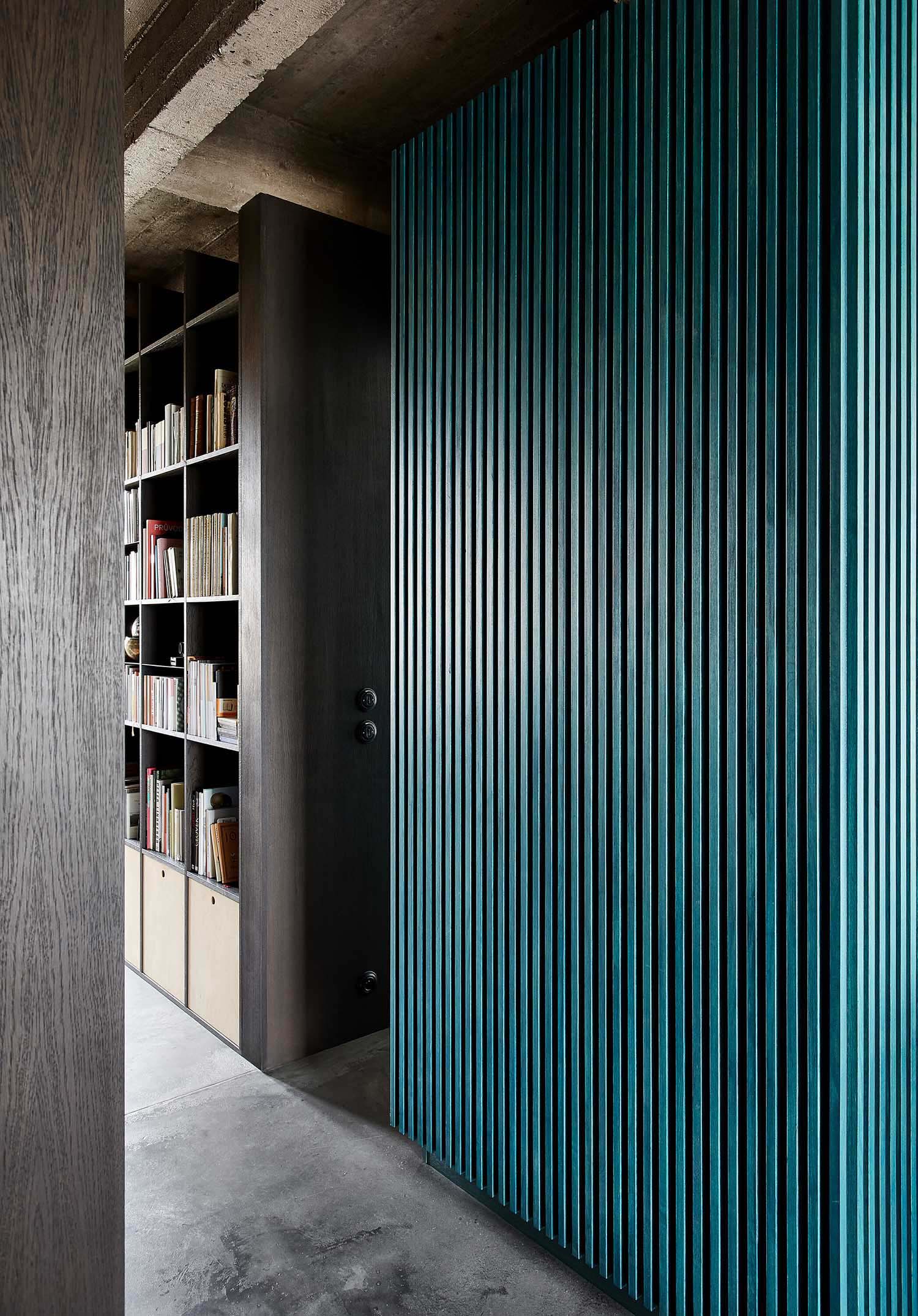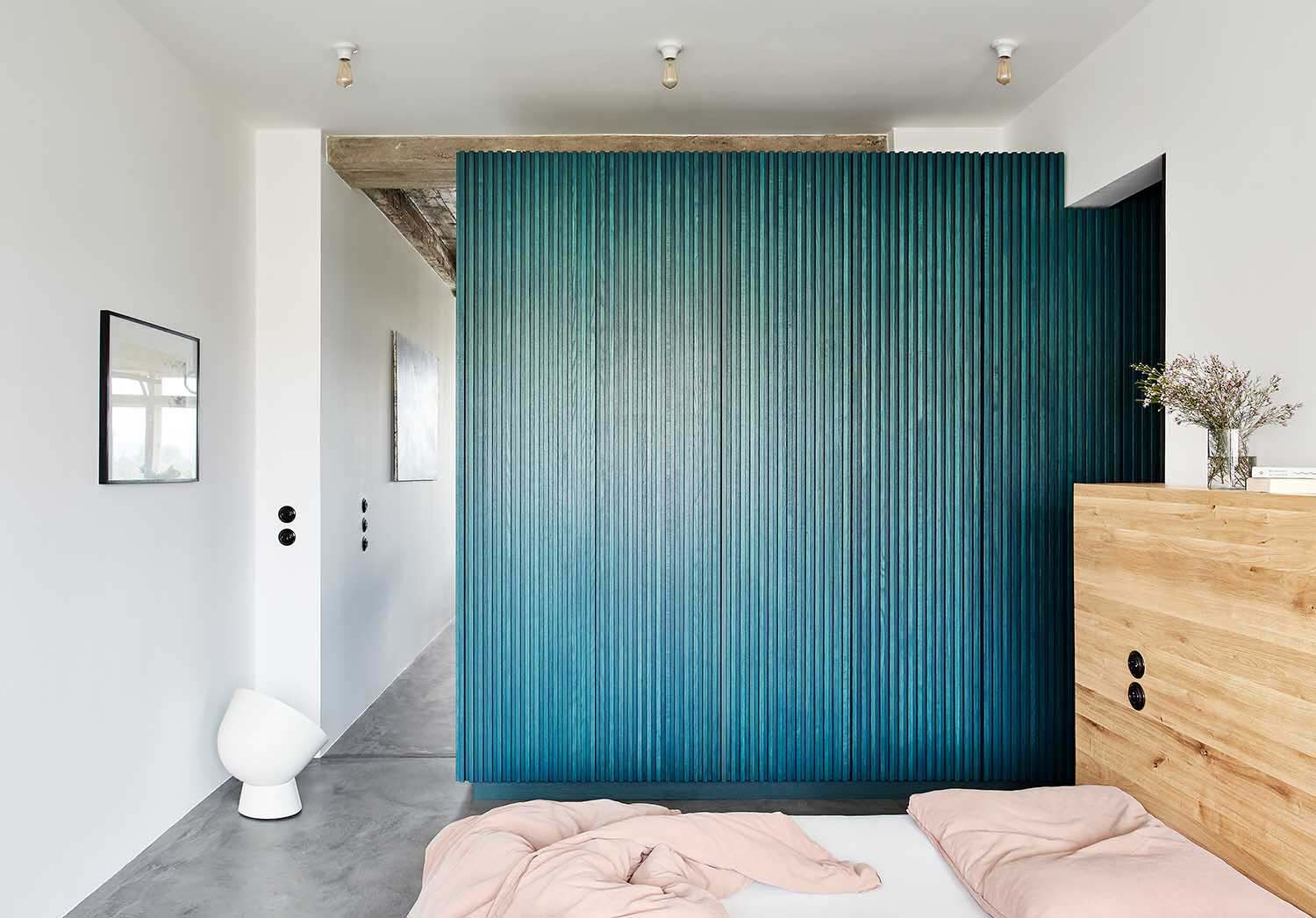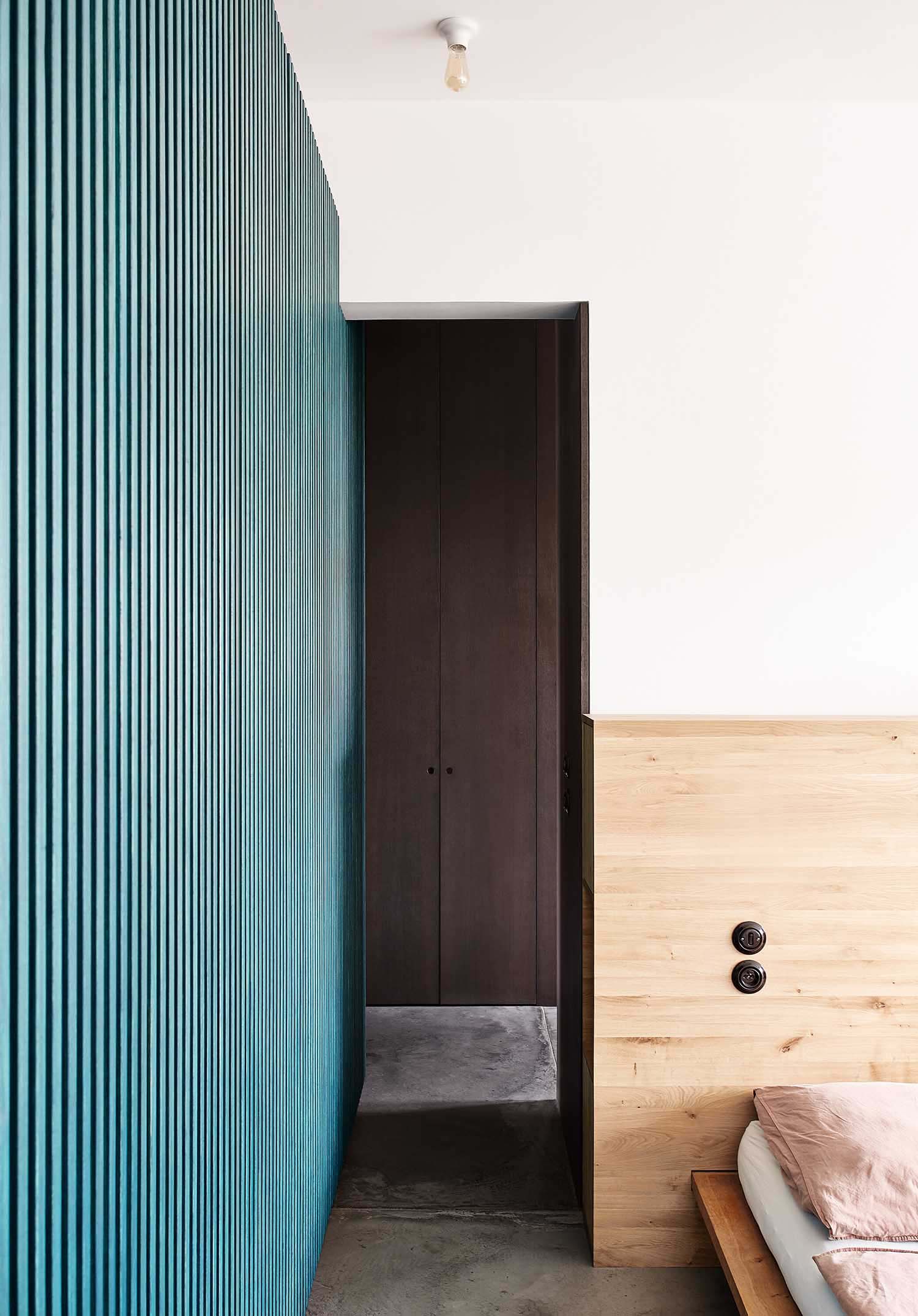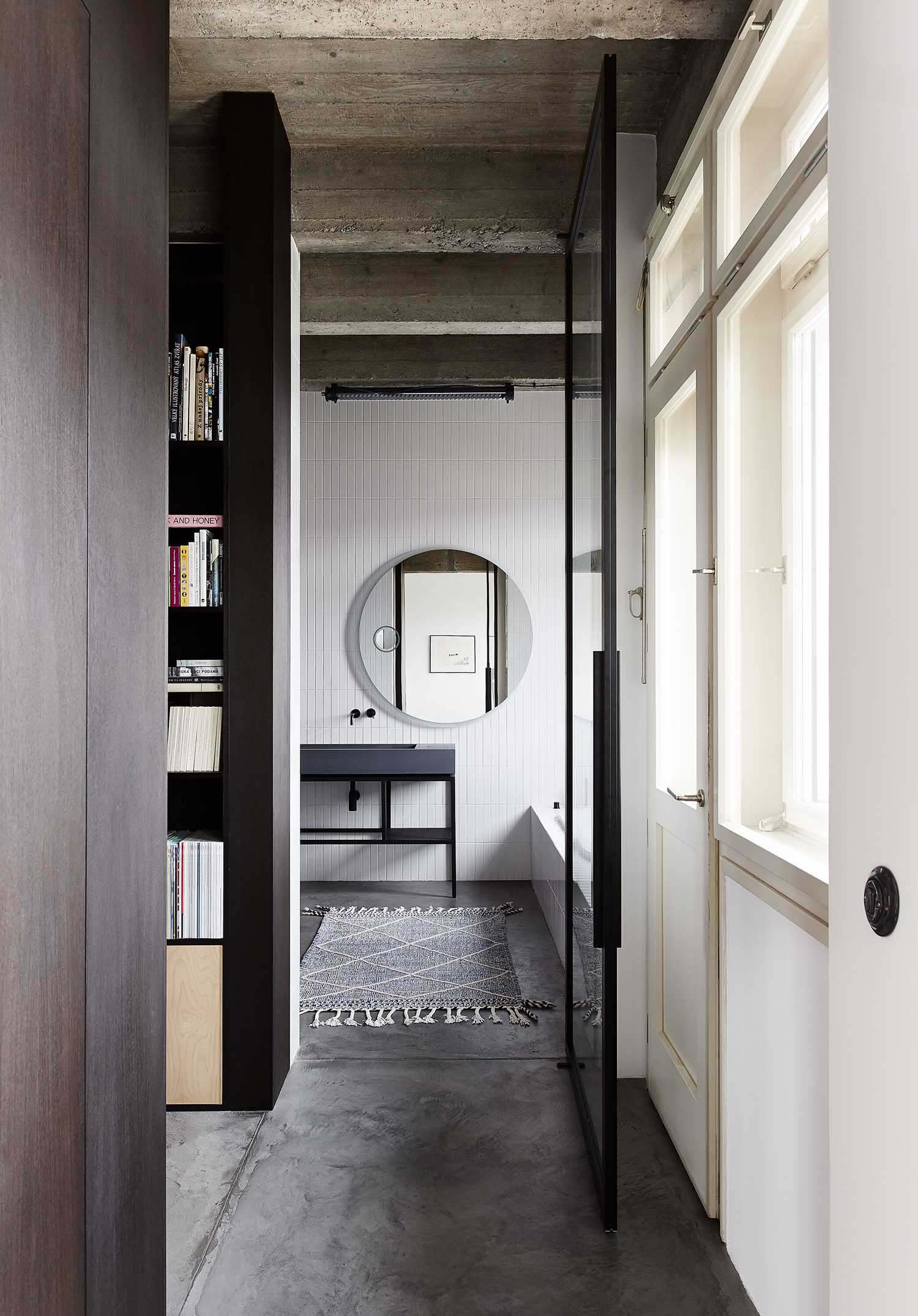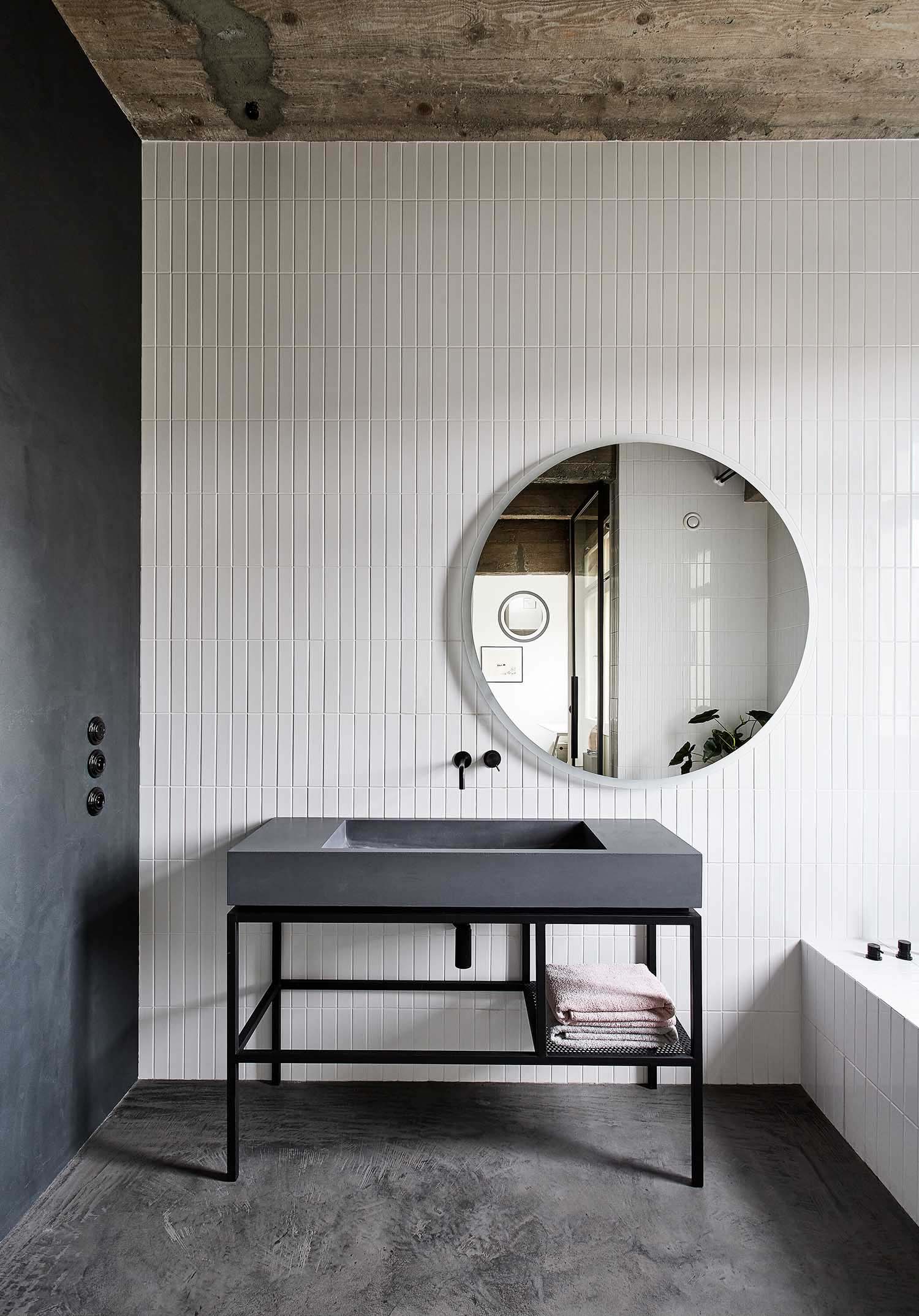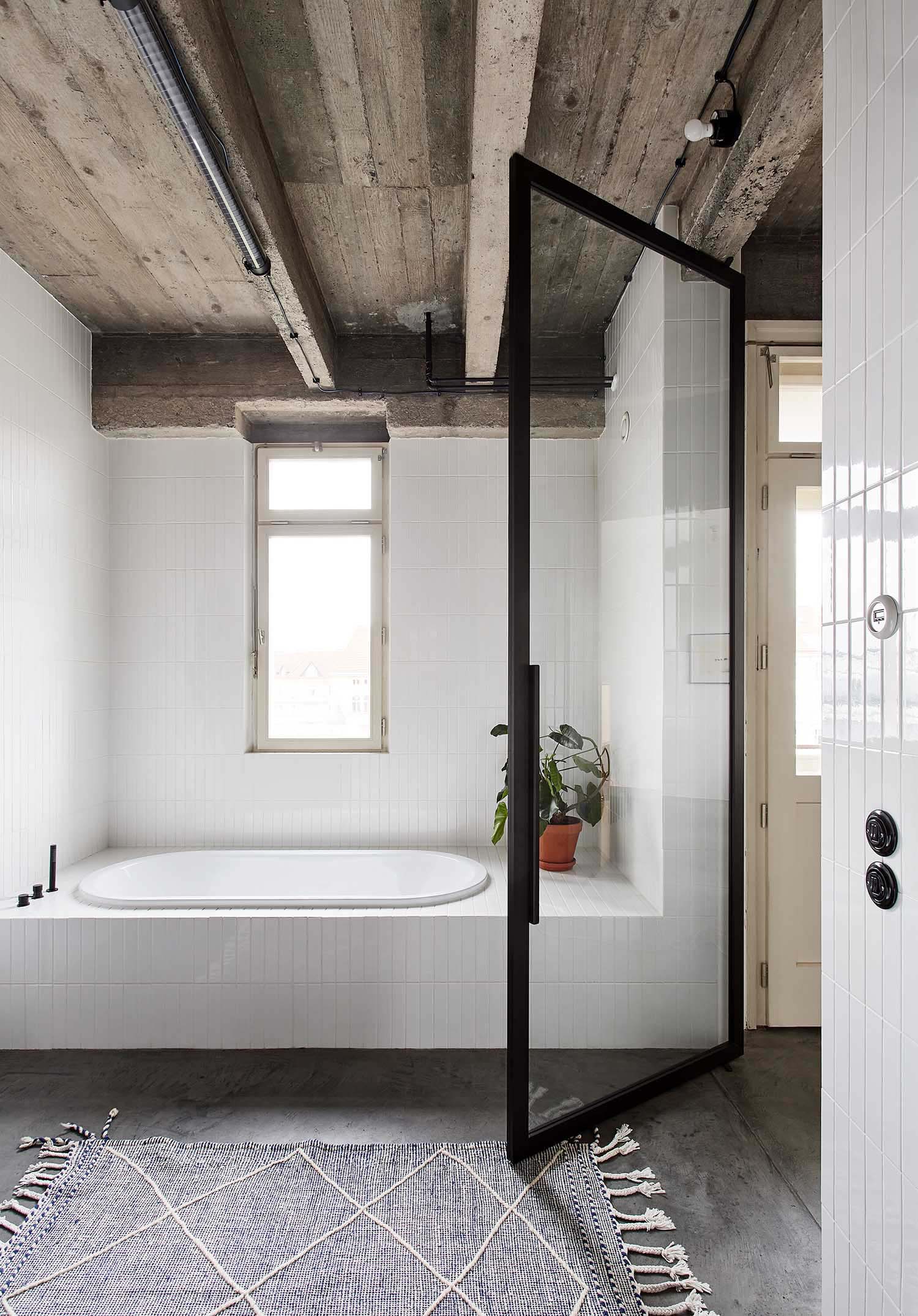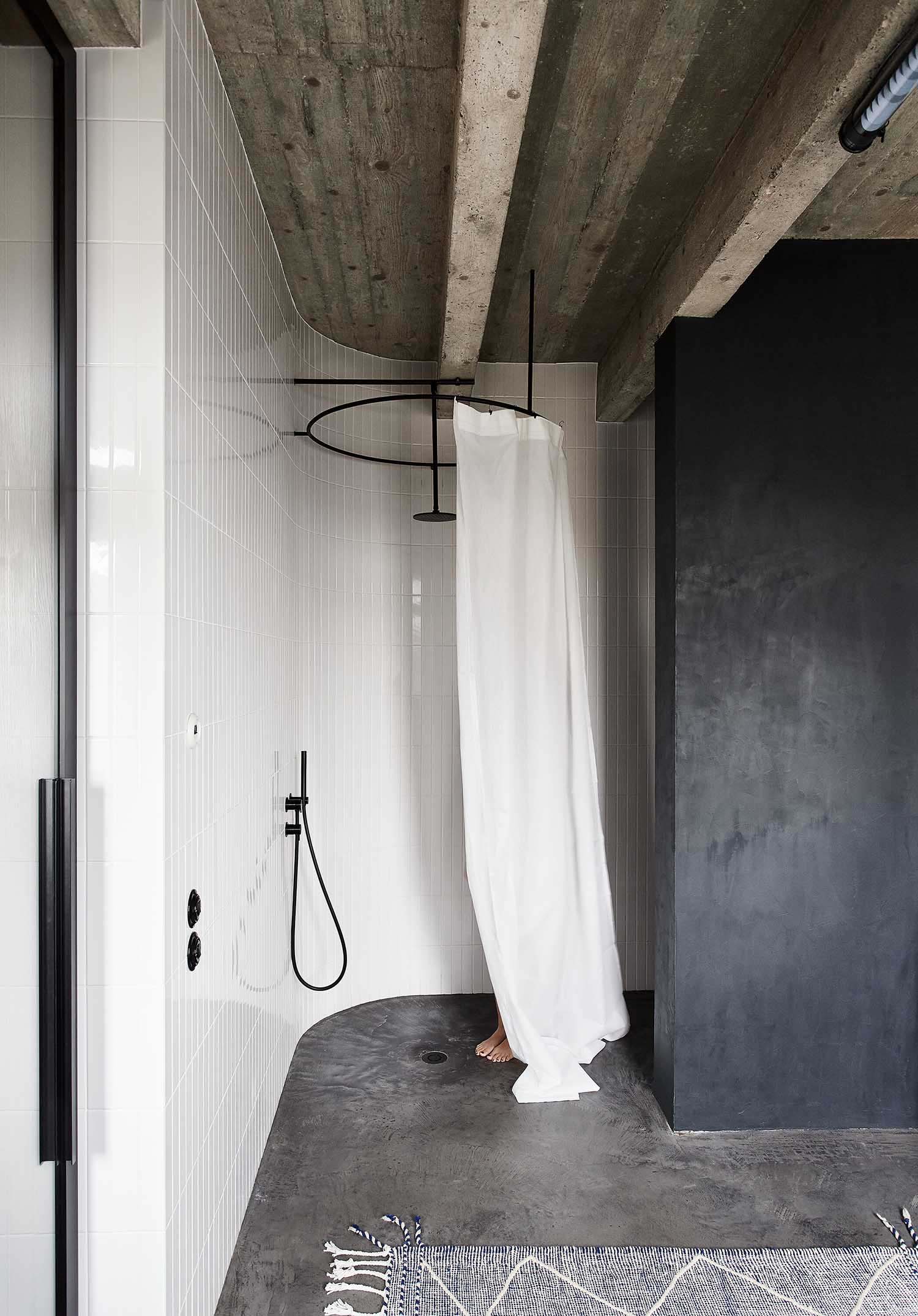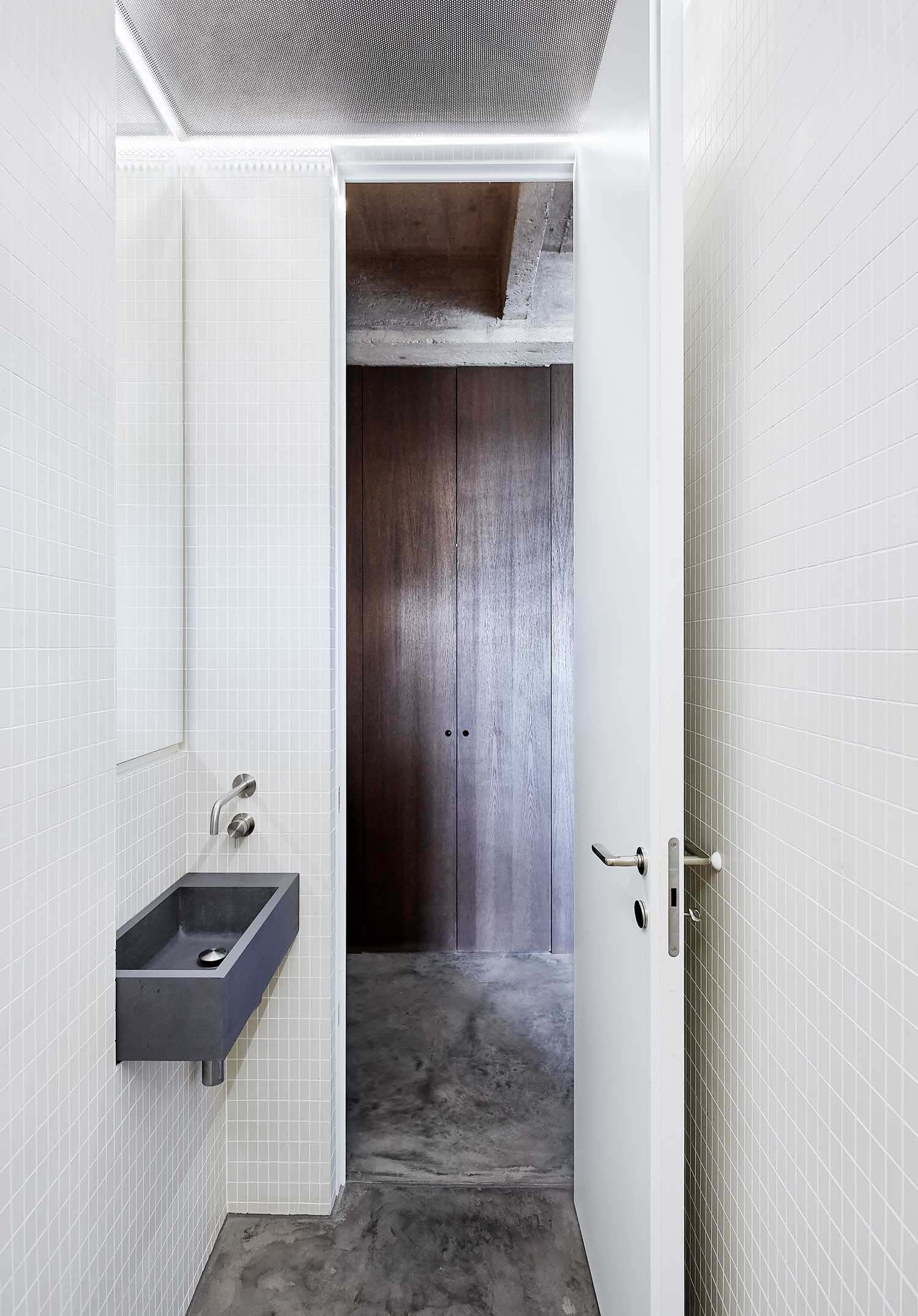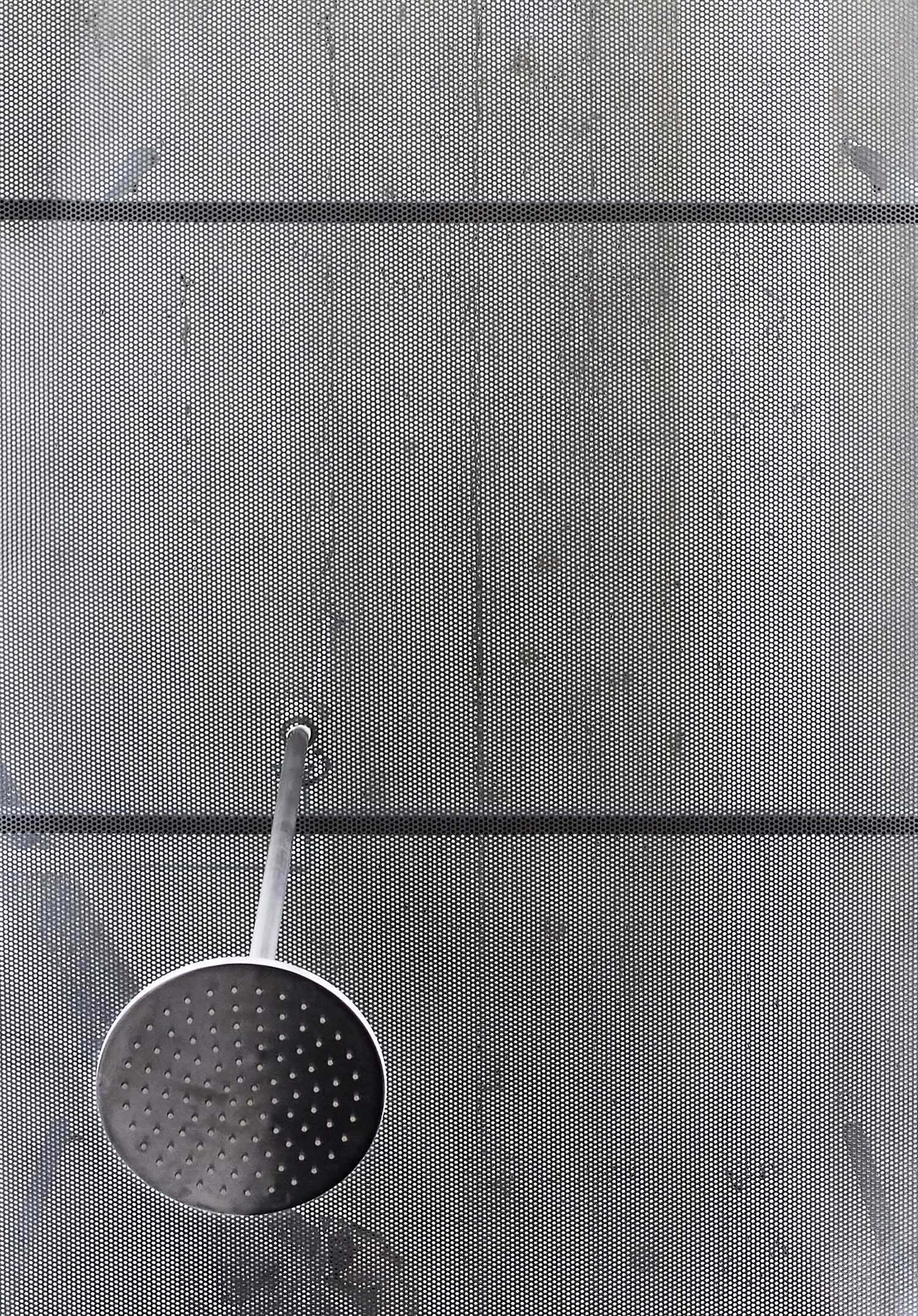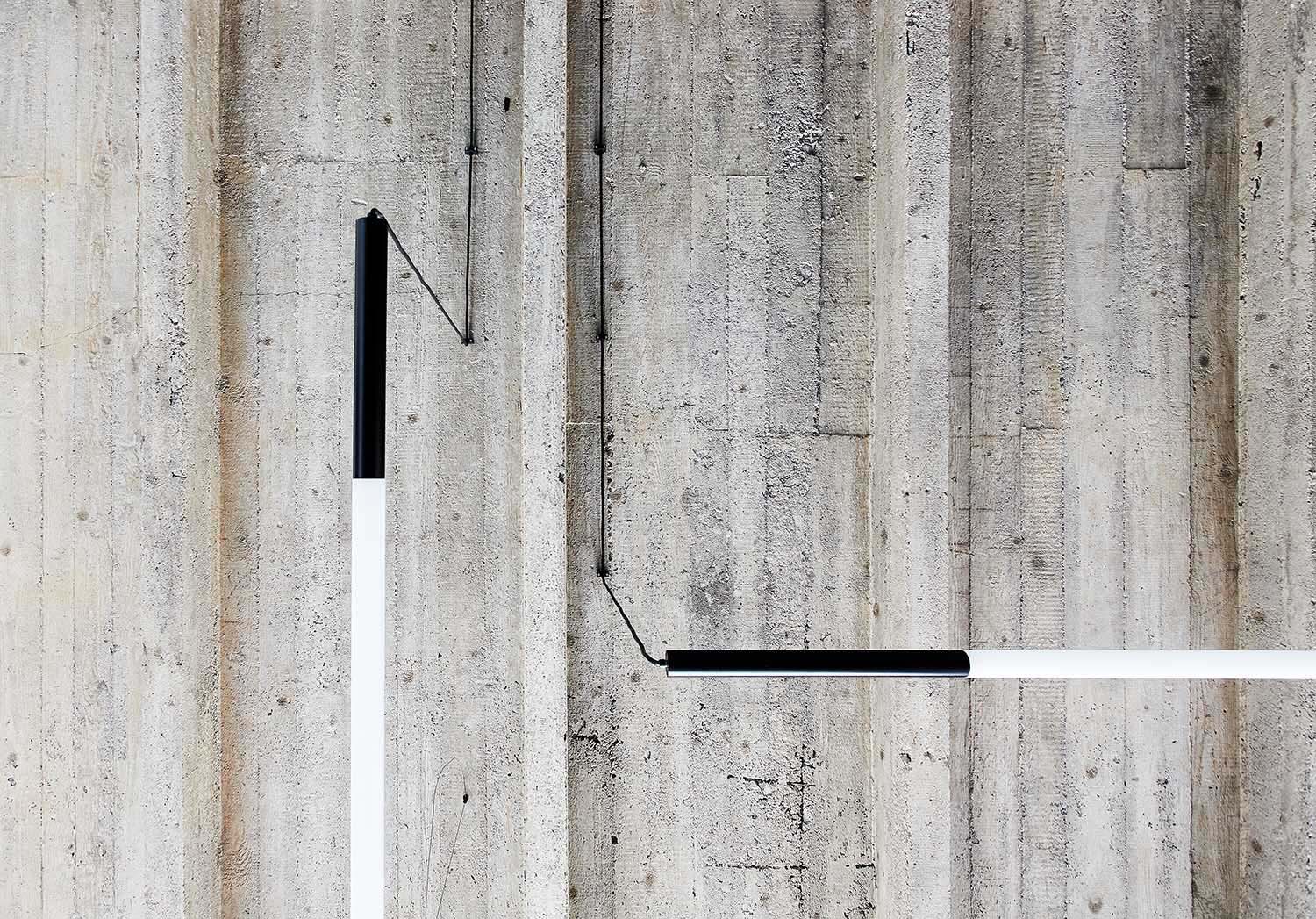 A small utility room and two built-in wardrobes are located at the entrance. One is tucked away in a wall of dark paneling that curves around into a library. A green box contains the other. The kitchen, which has an island covered in patinated brass panels, is the focal point of the room. This countertop is made of sturdy concrete. On the countertop of the island, there are skillfully concealed apertures for items like a bio-waste sorter. Behind the green box is the bedroom. Three entrances are present. The large chimney that is already there is divided by the headboard. In between the master bedroom and bathroom, there is a library.
There are no walls or dividers in the other half of the apartment. With a living area, there is enough for a dining room. A visitor's toilet is located in a small bathroom in this portion of the unit. The apartment's vestibule is where you enter the restroom.
Due to the connectivity of so many materials utilized in the flat, the vistas that were formed once the majority of the partitions were gone occasionally take one by surprise.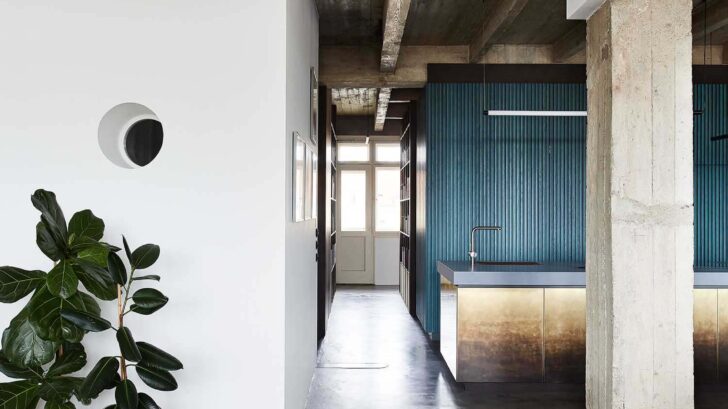 Project information
Studio: Markéta Bromová architekti – www.marketabromova.cz
Author: Markéta Bromová
Design team: Dominika Galandová
Project location: Prague – Letná
Project country: Czech Republic
Completion year: 2022
Usable Floor Area: 97 m²
Photographer: Veronika Raffajová
Collaborator
Custom made concrete kitchen countertop and sinks: Burning Vibe
Concrete floor screed surface: Concrete Group
Metalsmith works: DEMO Works
Carpenter works: Lemberk
Pivot doors: Dorsis