Perfect Proportions by YODEZEEN architects
|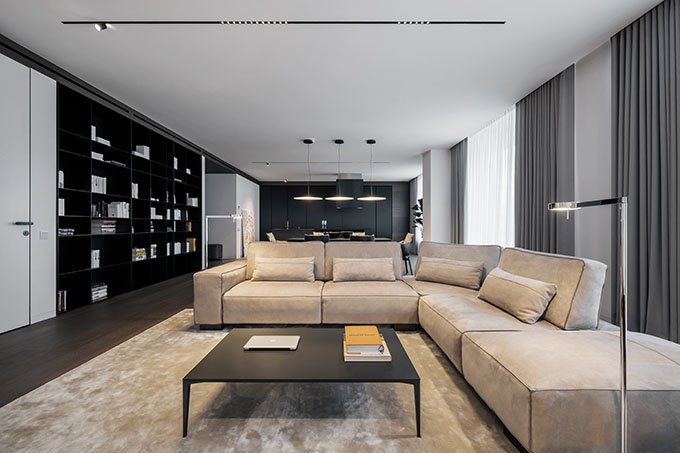 YODEZEEN architects designed this inspiring 146 m2 apartment interior in Kiev, Ukraine, in 2018. Take a look at the complete story after the jump.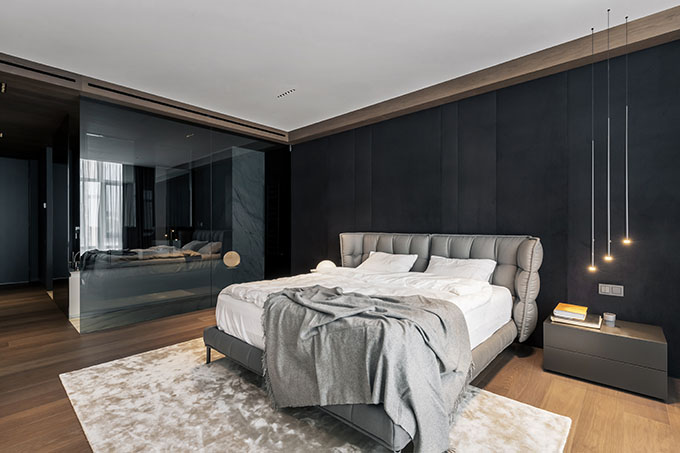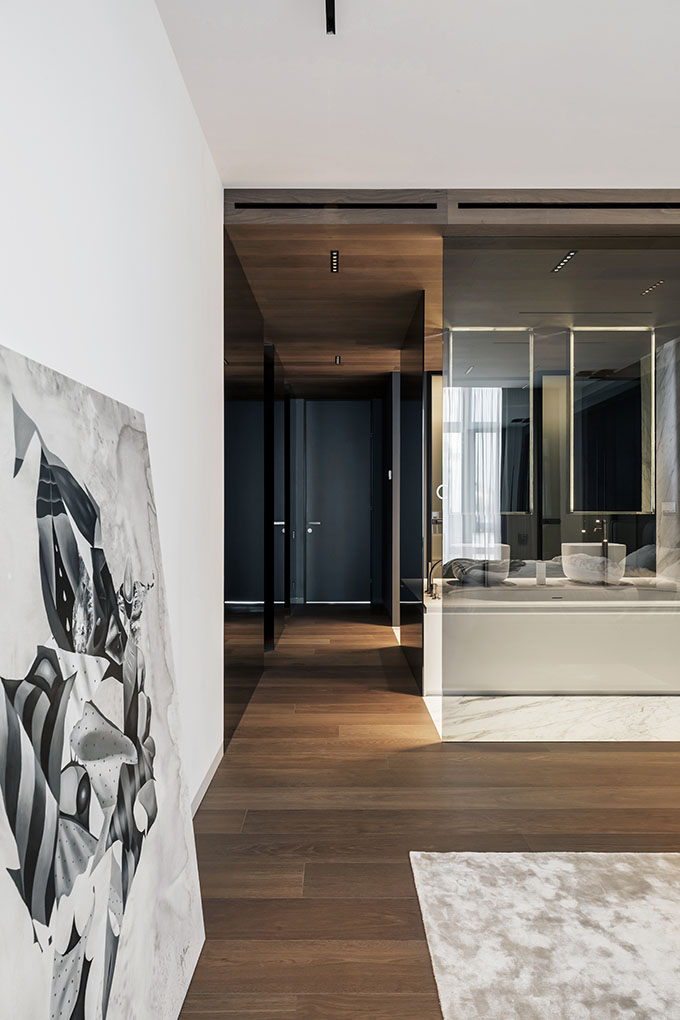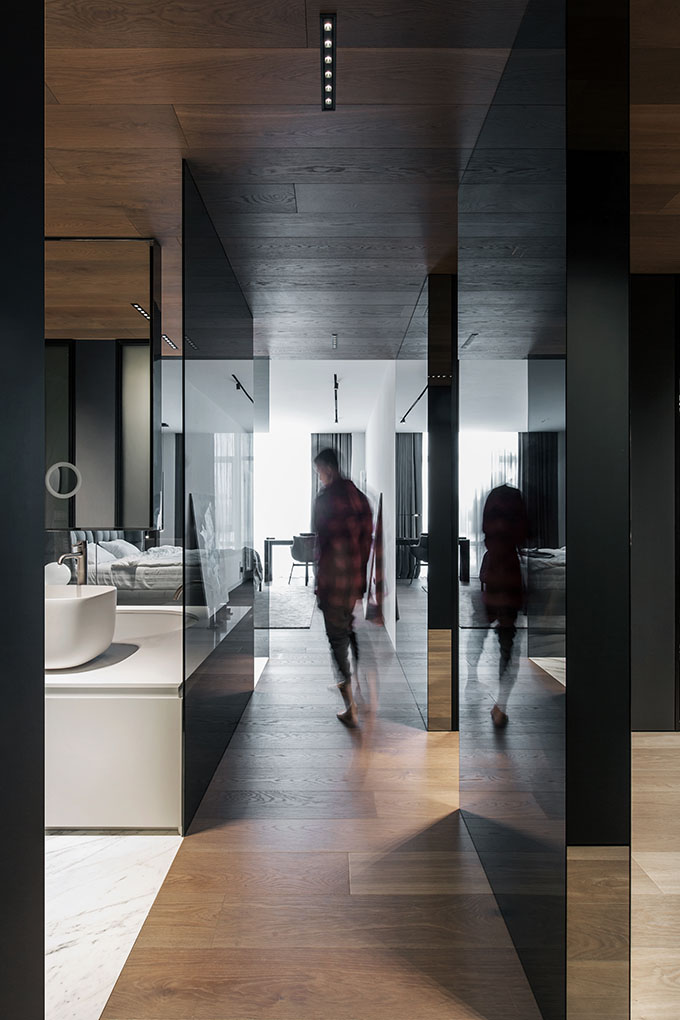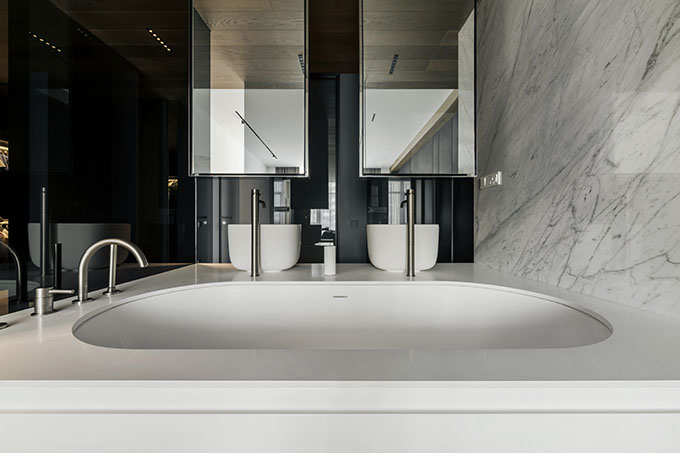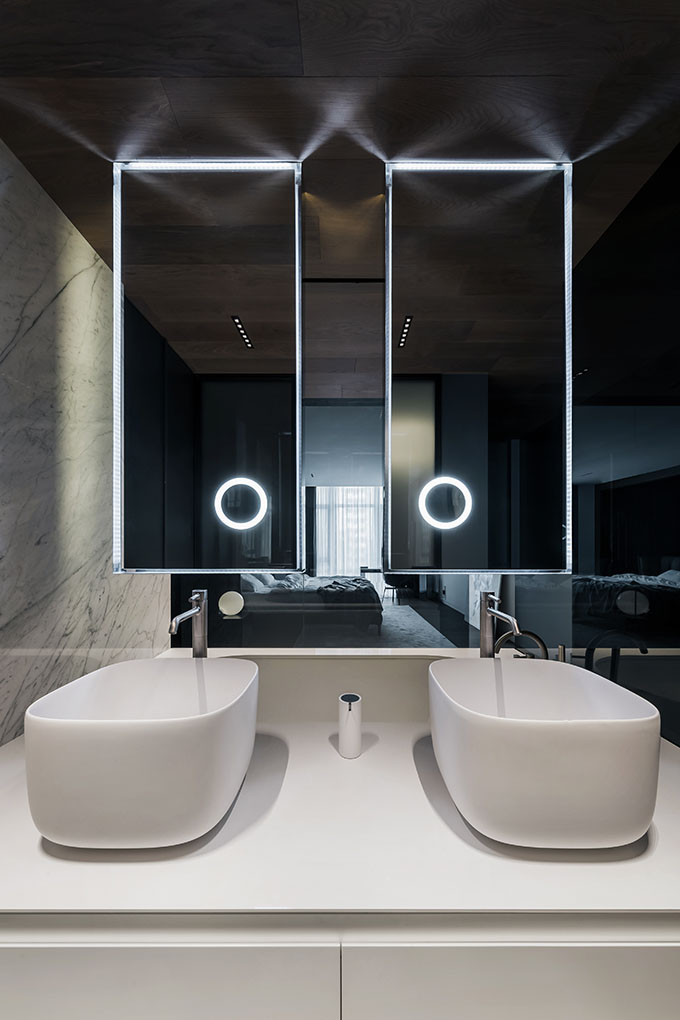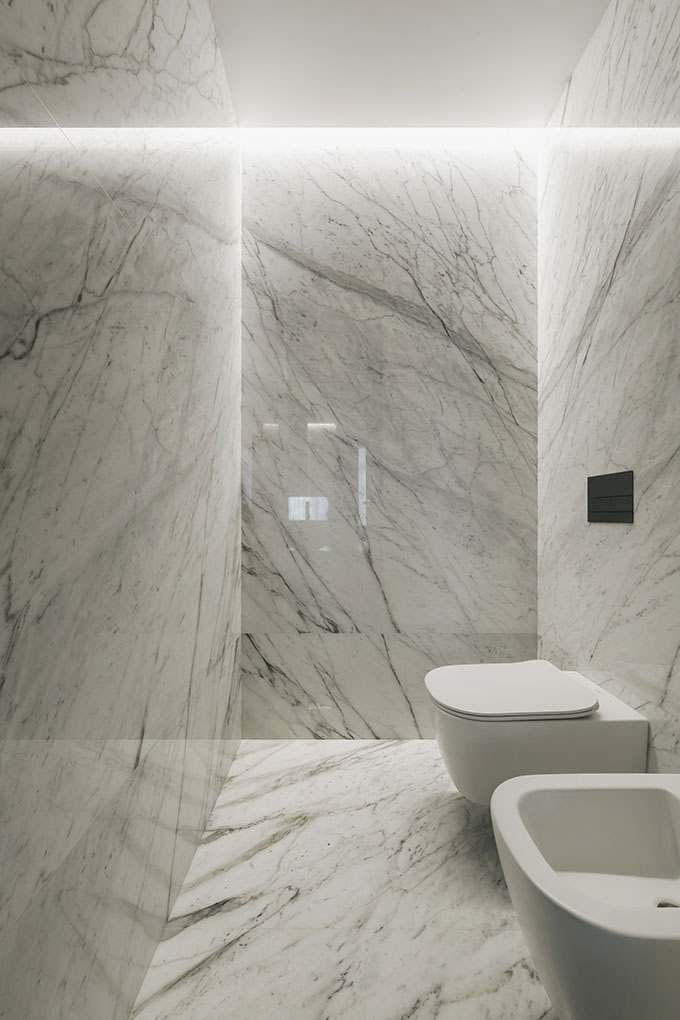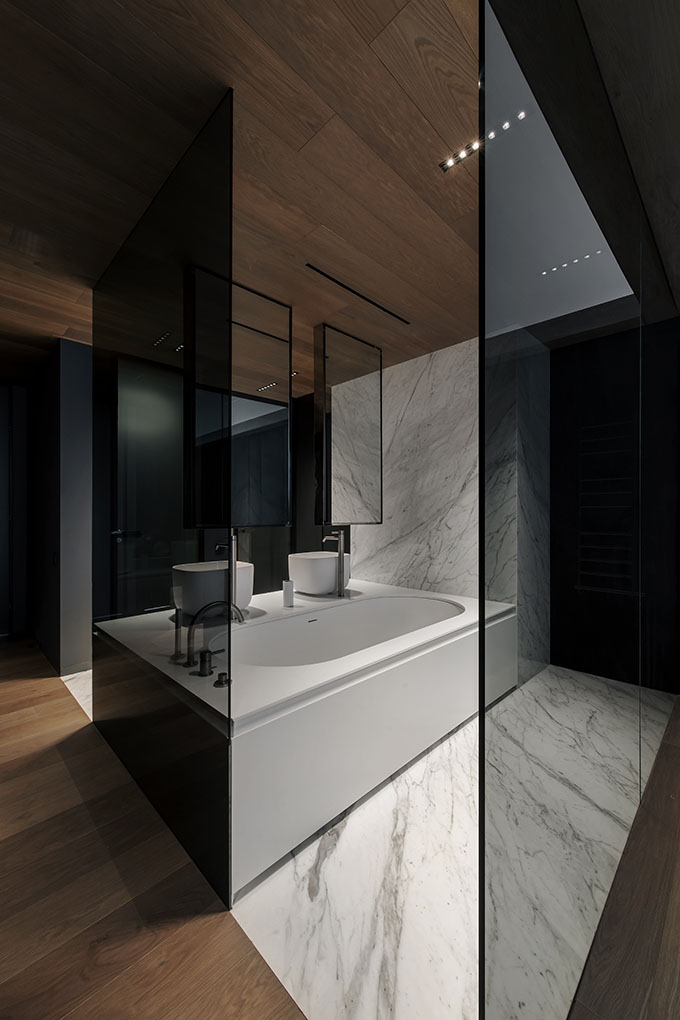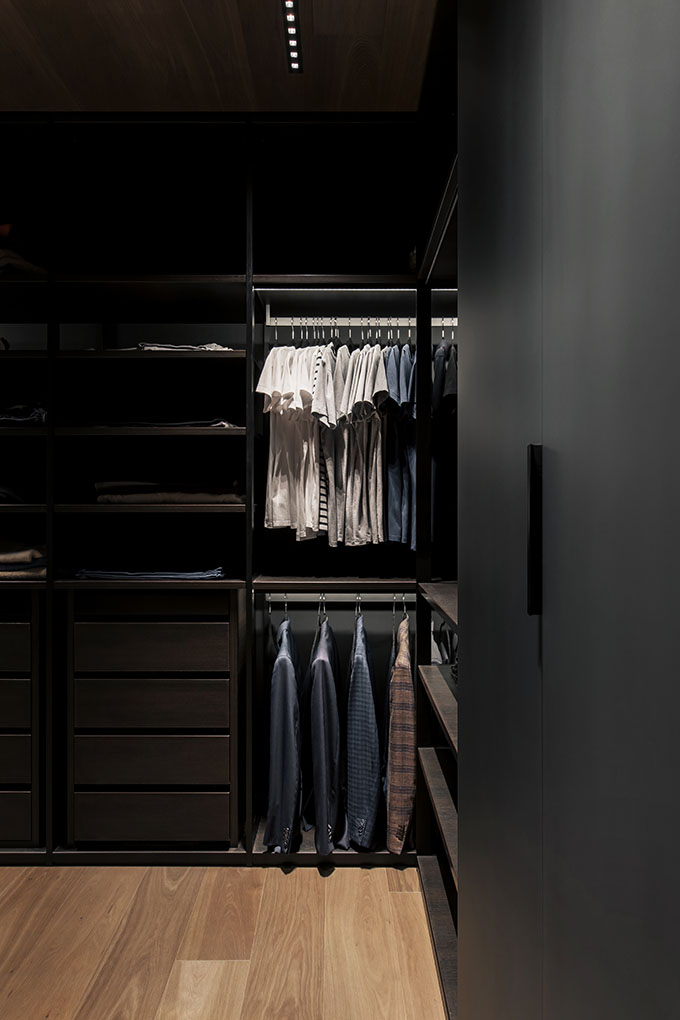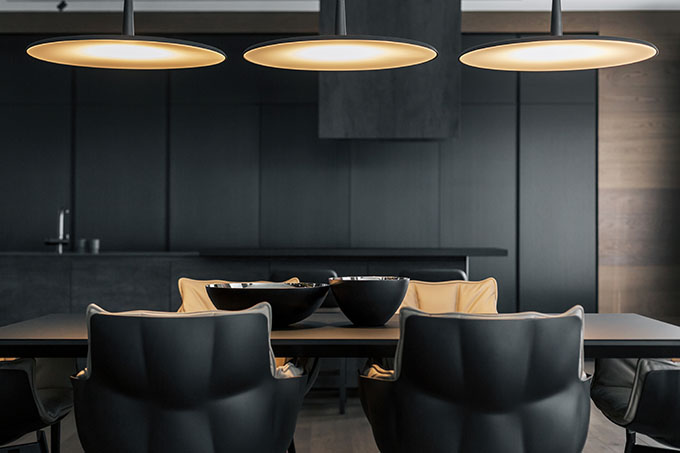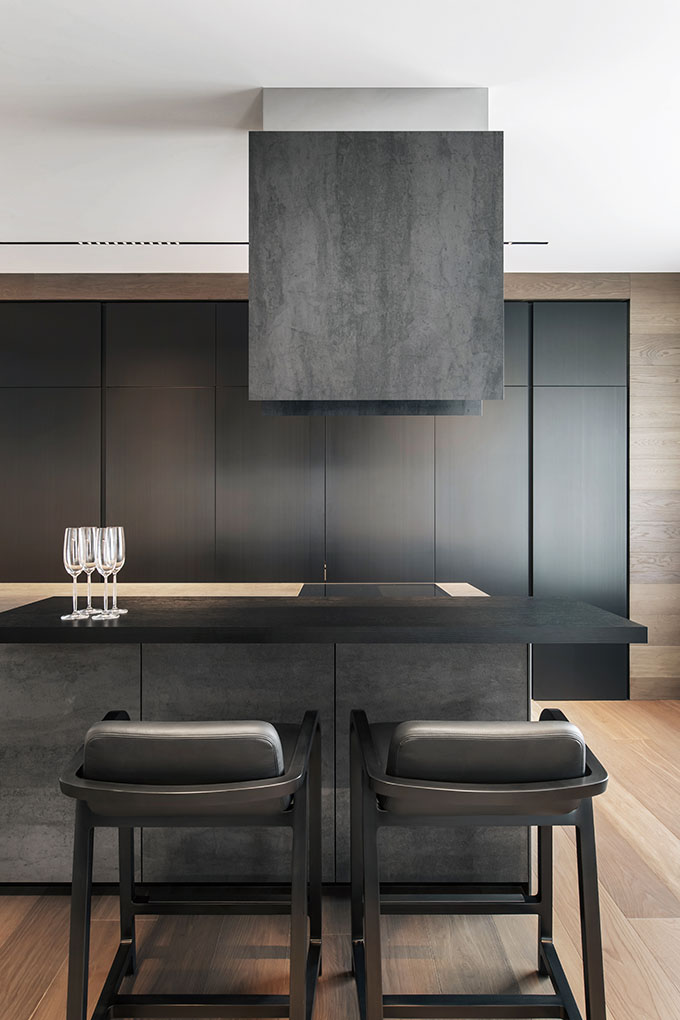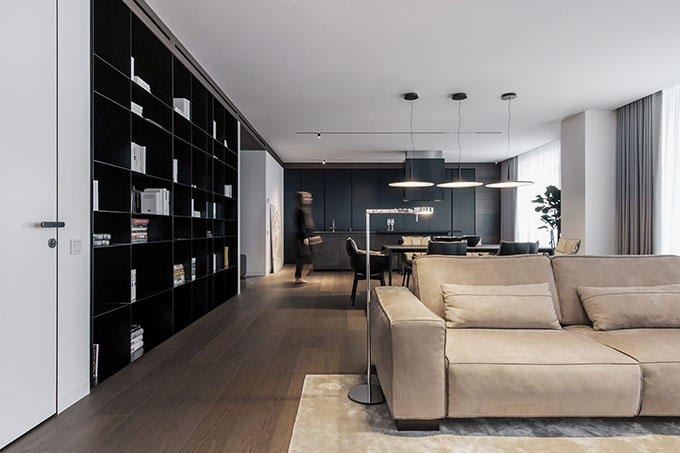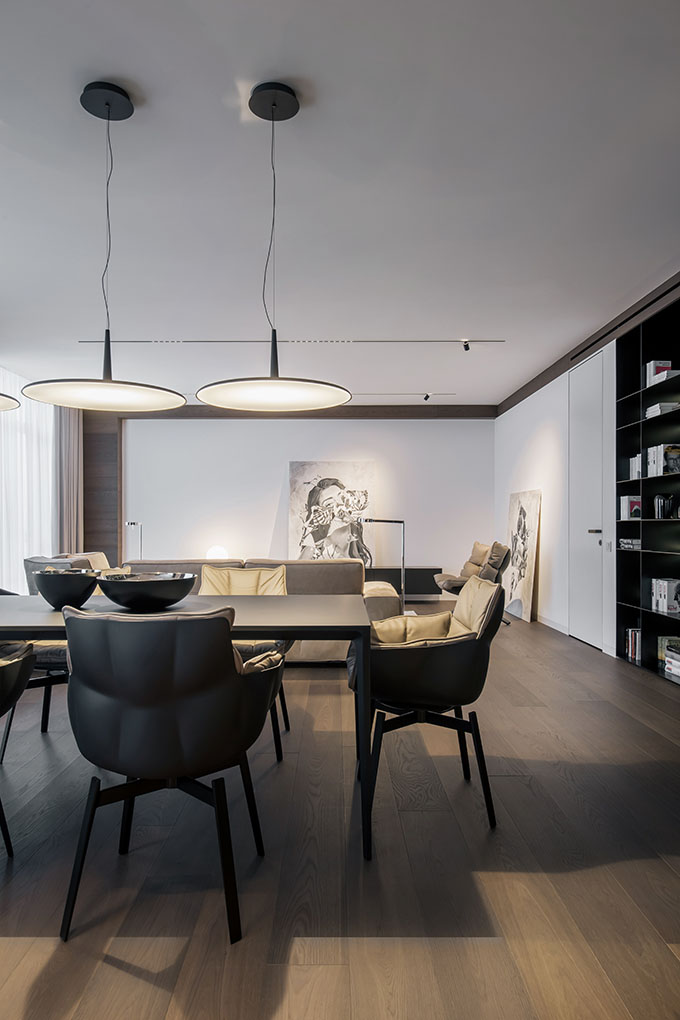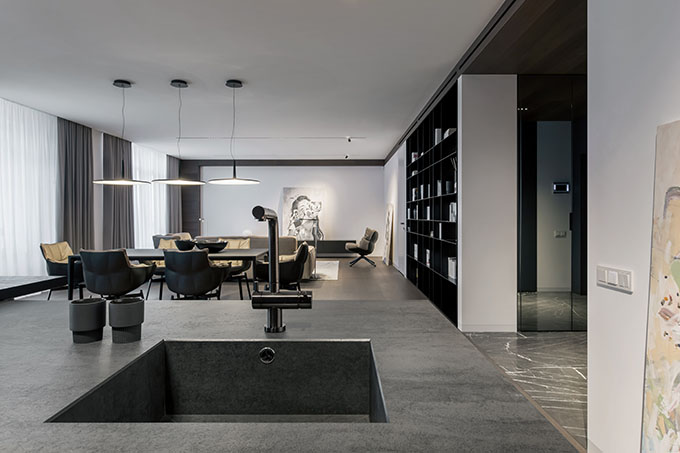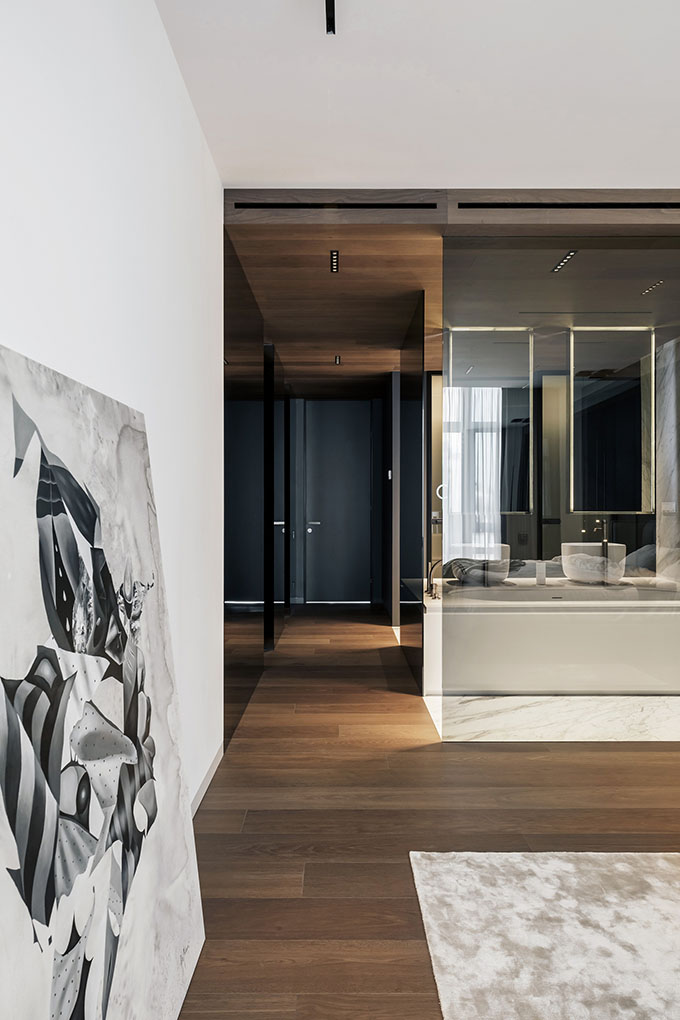 From the architects: Modern and stylish apartment with a total living area of 146 square meters is situated in the very heart of Kiev. The personality, way of living, and needs of the clients, were the main parameters of the project. Public zone is created by dramatic combination of living, dining, and kitchen areas. Open concept allows natural light from floor-to-ceiling windows insolate every corner of the space. To make an interior more dramatic and intriguing, architects added spectacular features including modern art, design lighting and a lux pieces of furniture that attract owner in an everyday use.
In private area designers embodied the idea of effective combination of comfort, coziness and functionality. Clean lines and neutral tones are main features of the design. Minimalistic, as well as chic and modern. it is enhanced with high-end natural materials include wood, stone and glass.
Photography by Shurpenkov Andrii
Find more projects by YODEZEEN architects: yodezeen.com