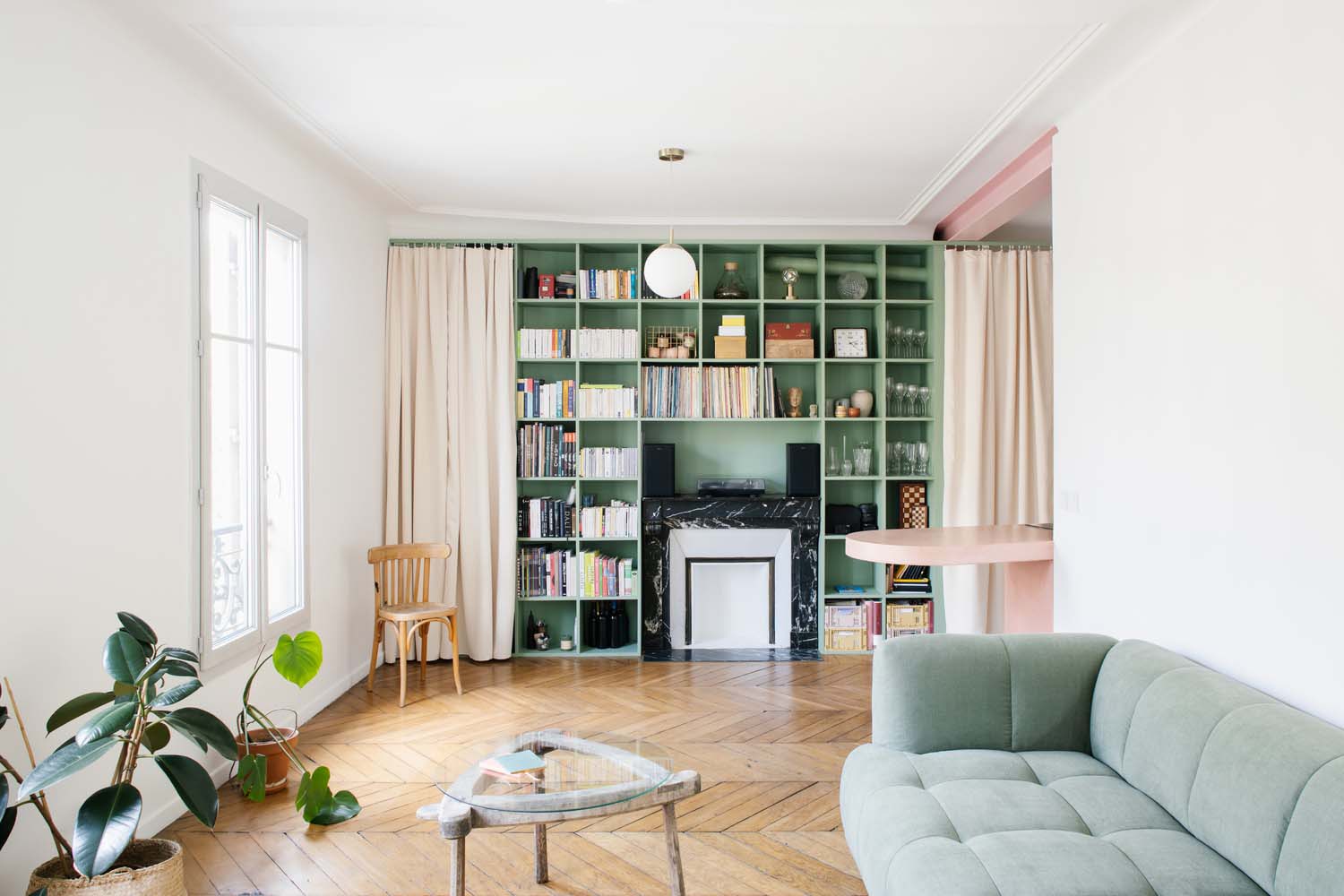 Architecture studio miogui has recently completed the adaptation project of an apartent in Paris, France. The Villette project revolves around the meticulous reconfiguration of space to accommodate the evolving needs of its inhabitants, particularly in response to significant life milestones such as the joyful arrival of a new addition to the family. Instead of opting to relocate to a larger apartment, the clients expressed a desire to explore the untapped possibilities within their current living space.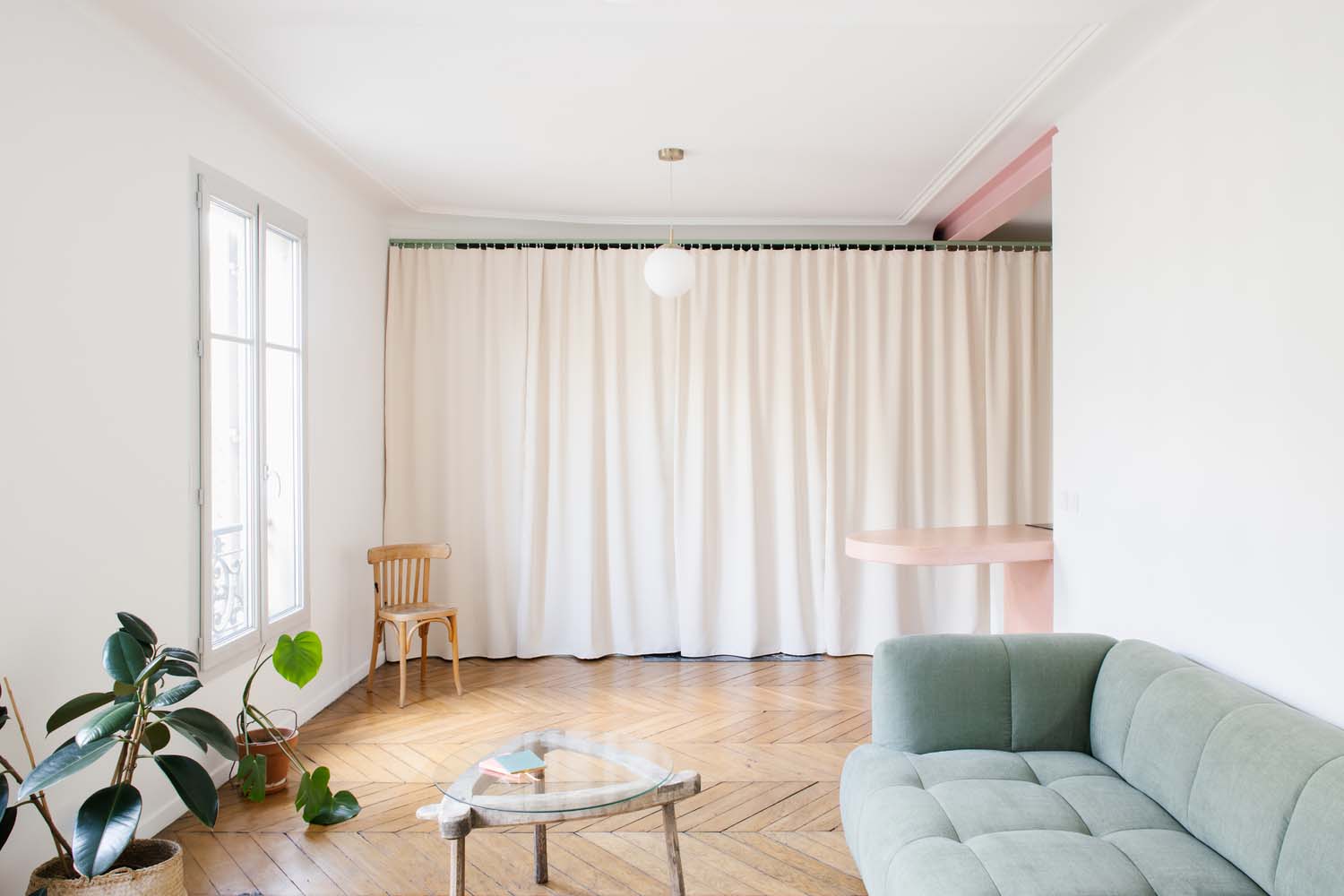 In this design, a clever integration of a baby's room within the living room is achieved. A folding wall is strategically incorporated to optimize the utilization of space, allowing for flexibility when the baby is awake or requires additional play area. The partition wall has been thoughtfully adorned with reflective mirrors, strategically chosen to create an illusion of vanishing and amplify the perception of spaciousness within the area.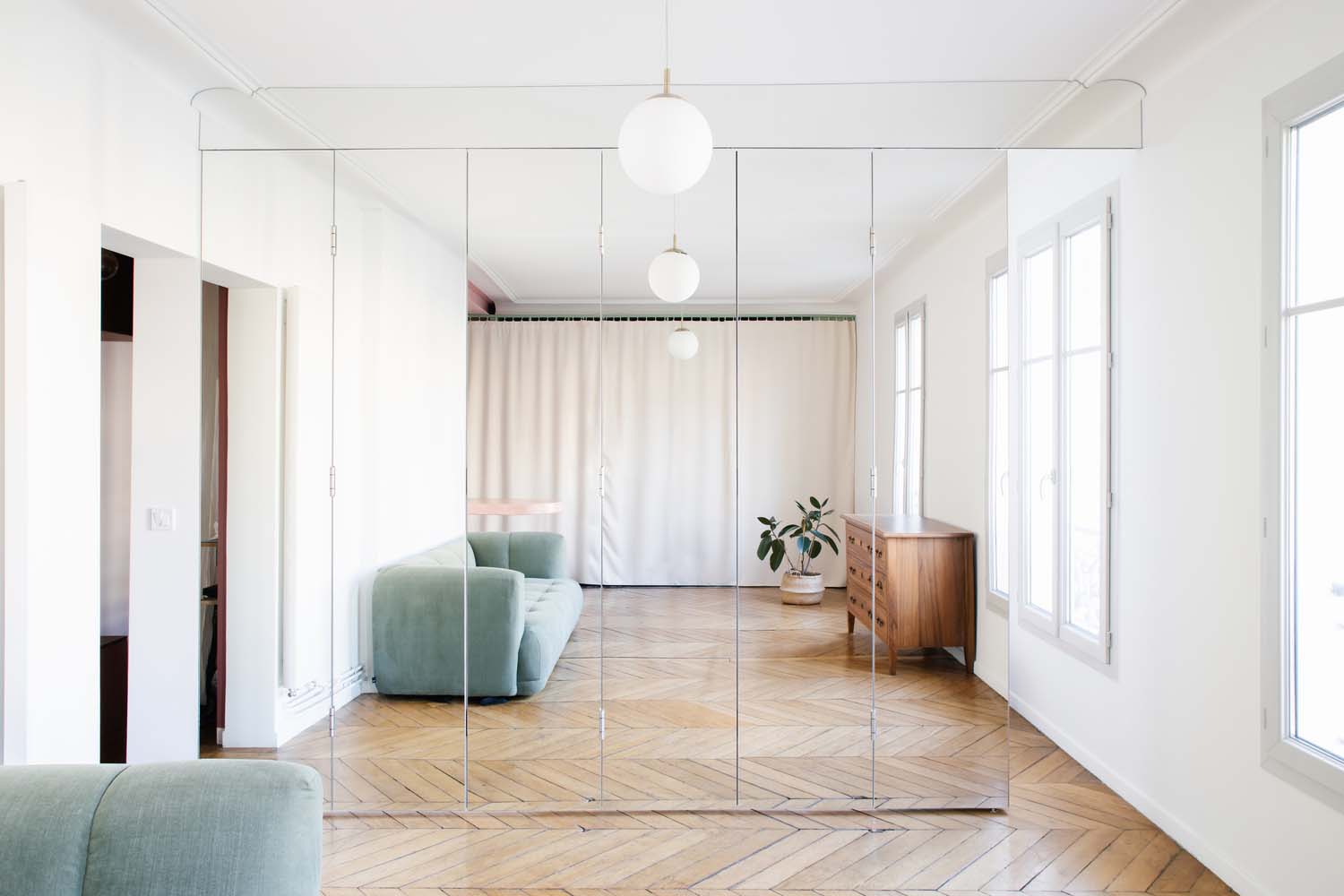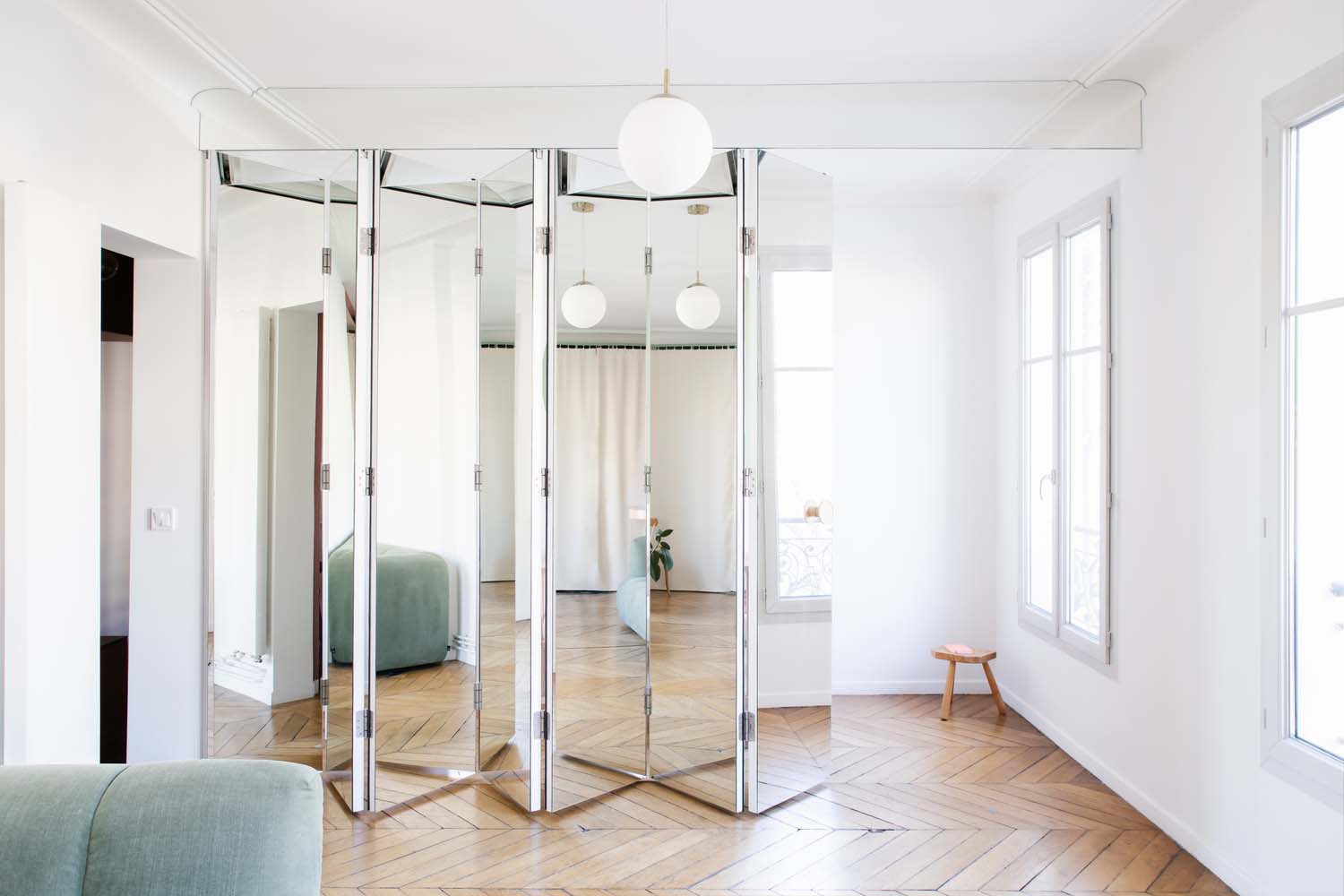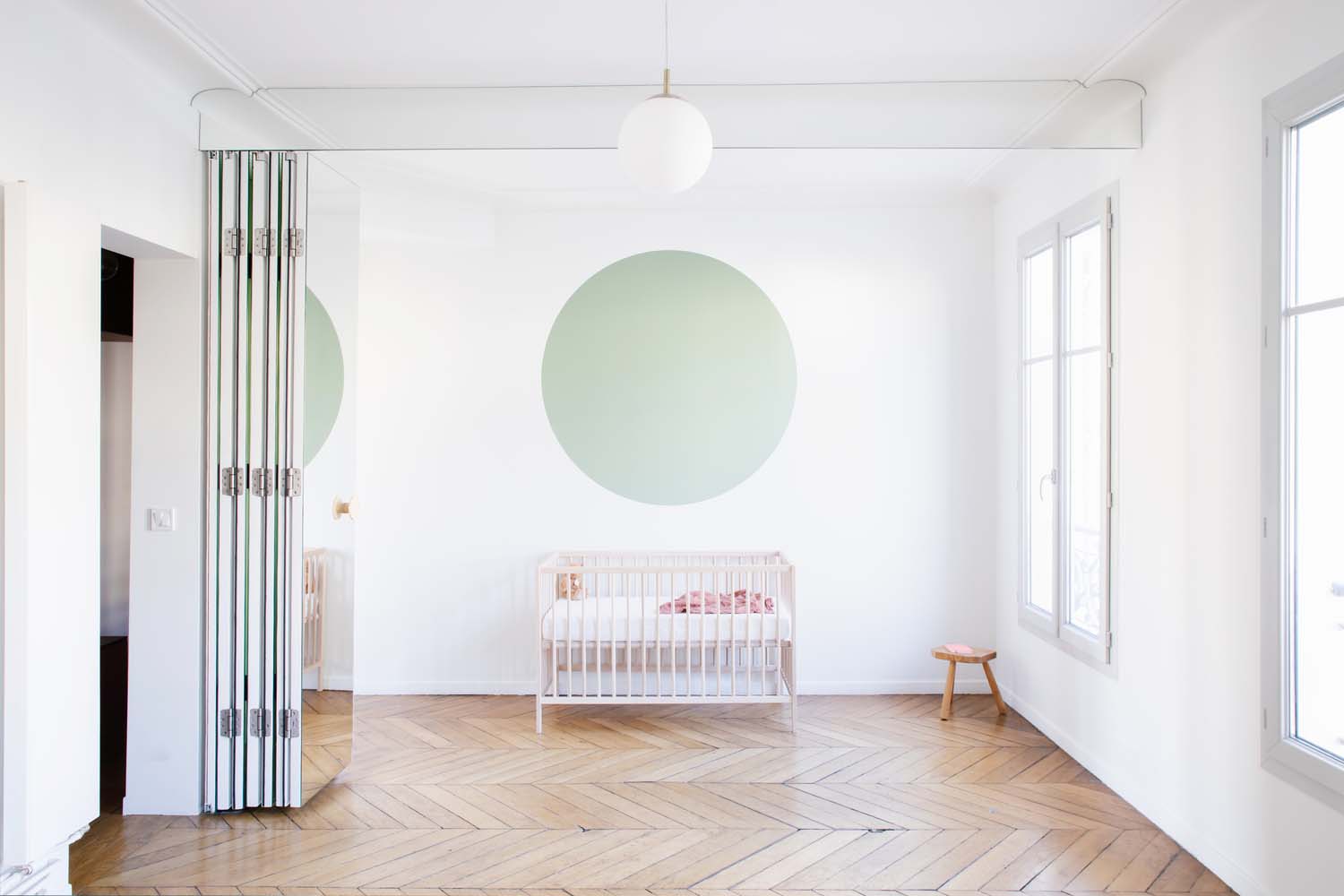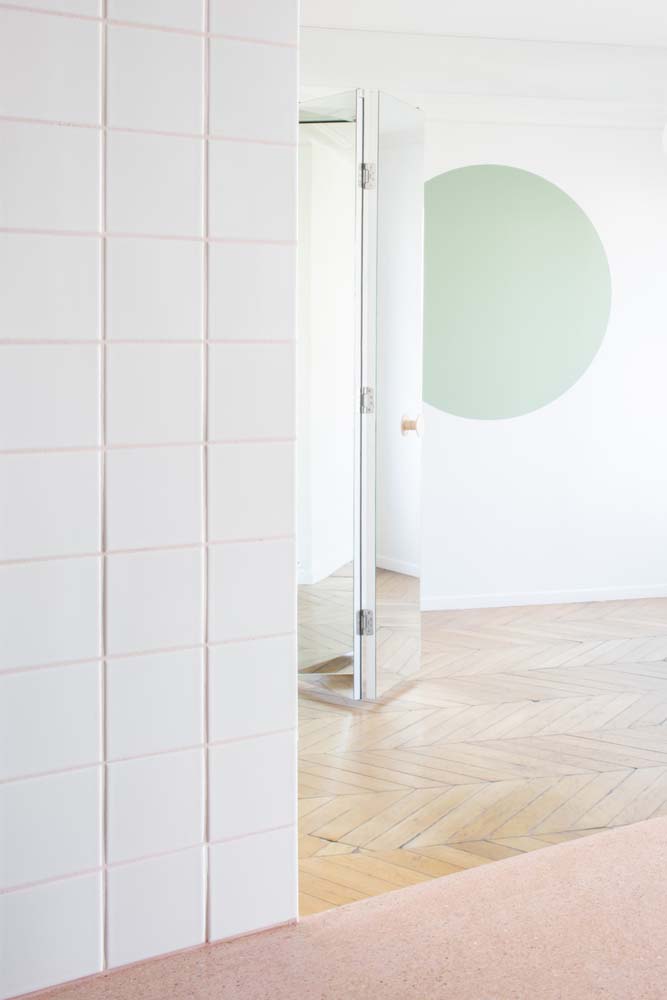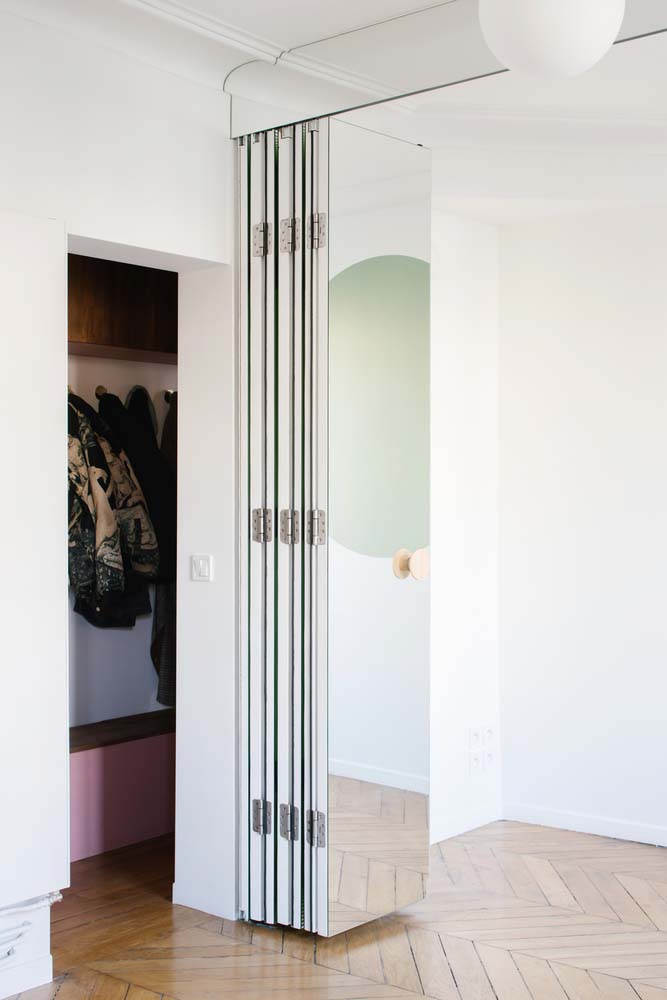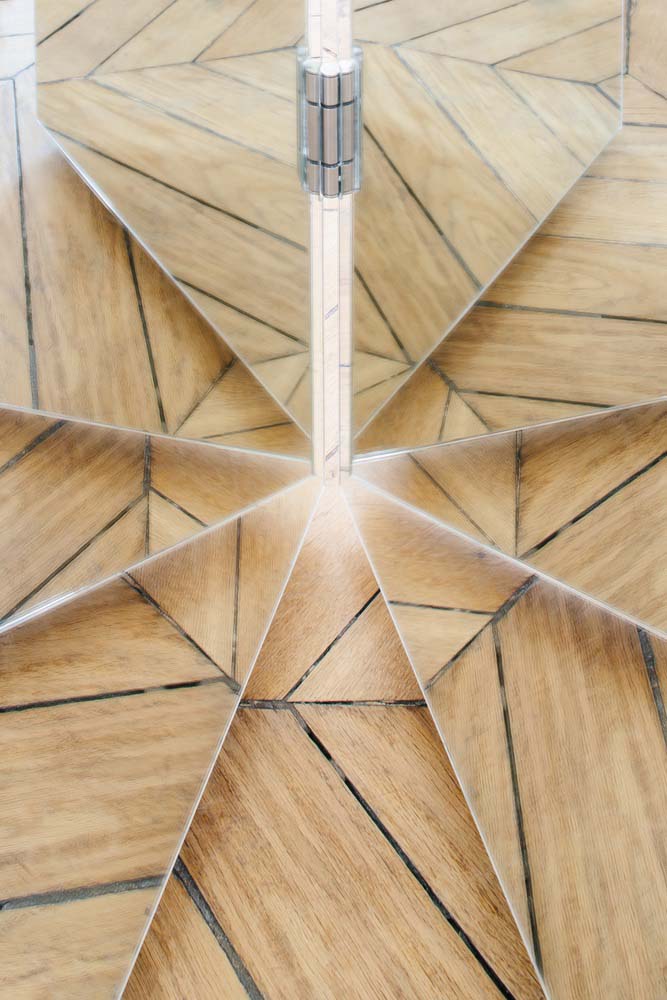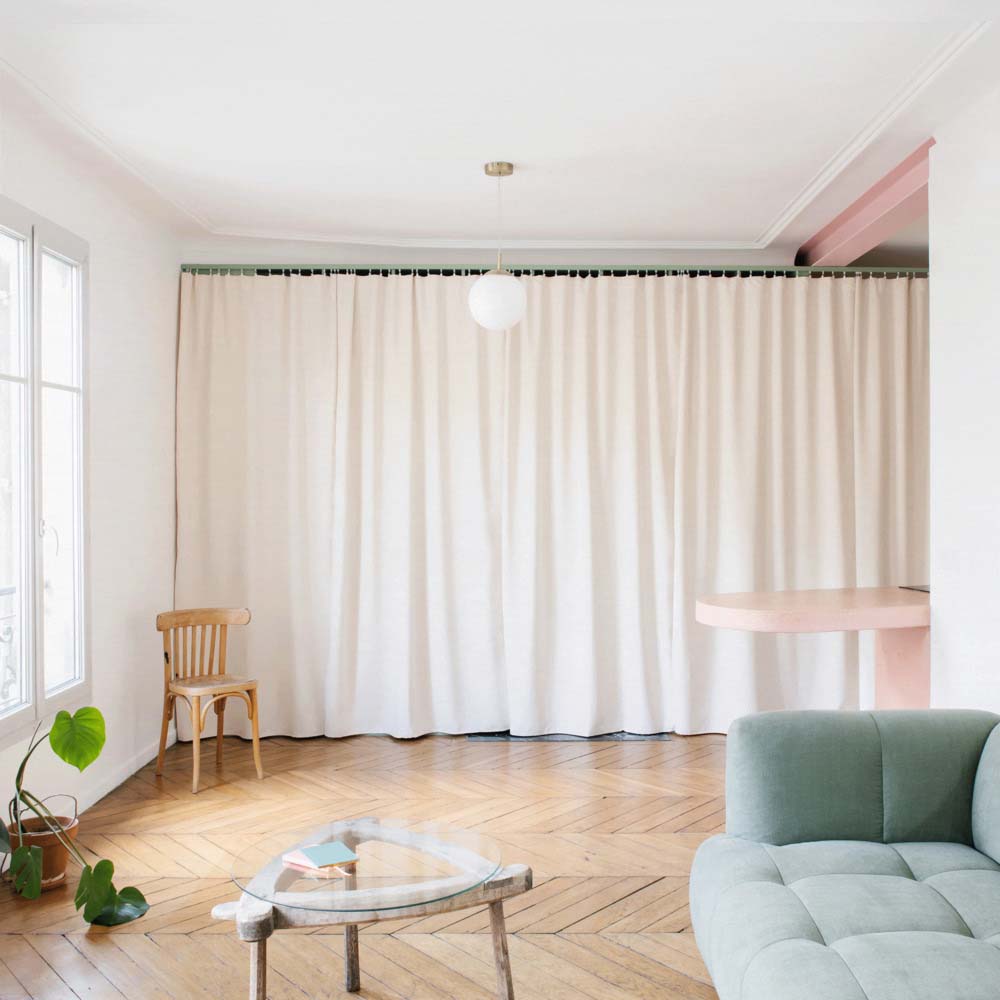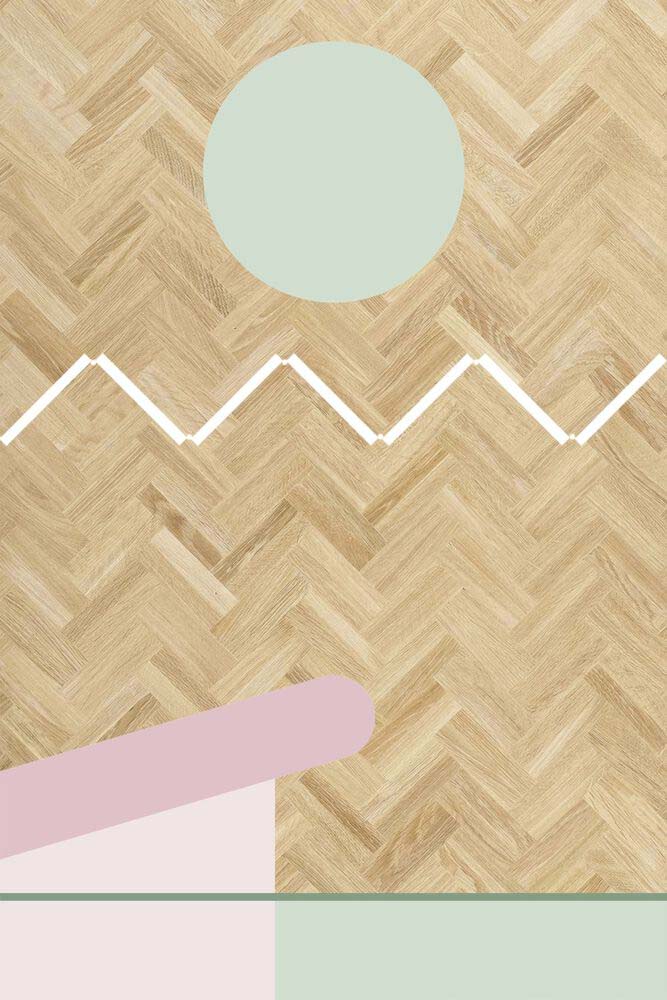 In contrast, the kitchen seamlessly integrates with the living room, fostering a contemporary and cohesive living experience. The design incorporates a dynamic slanted wall configuration, ingeniously leveraging its form to optimize storage capacity. This innovative approach seamlessly integrates a versatile system that allows for the display or concealment of storage units through the strategic use of a curtain. The utilization of color, be it in the kitchen or the bedroom, plays a pivotal role in delineating the spaces and articulating the various components of the project, encompassing both structural and functional aspects, as well as purely ornamental elements.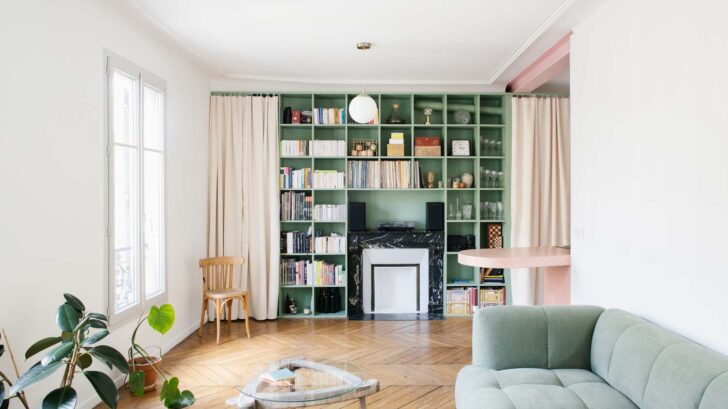 Project information
Architects: miogui – mioguiarchitecture.fr
Year: 2023
Photographs: Philippe Billard
Construction Company: fc renovation
Architecture Office: miogui
City: Paris
Country: France