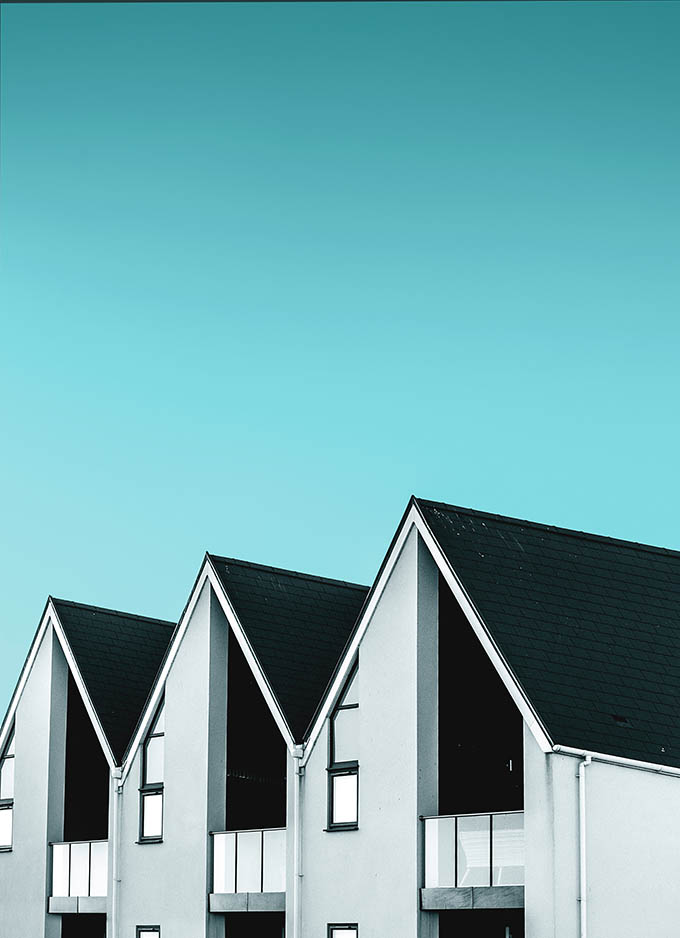 Have you ever stopped to wonder why asphalt shingles are such a popular roofing choice?
Sure, there is a wide array of colors and styles to choose from, which means an asphalt shingles roof will significantly bump up the curb appeal of your home.
Besides aesthetics, however, what else makes this roofing material so unique?
1. Fire Proof
All asphalt shingles are typically designed to withstand the effects of fires.
To begin with, the granulated surface of asphalt shingles provides a significant degree of heat resistance from nearby fires.
Secondly, the shingle roof system (comprising the deck, underlayment and roof shingles) is manufactured to conform to stringent tests involving resistance to external fire hazards.
These tests give rise to three fire ratings: Class A, Black B, and Class C.
Shingles within Class A Fire Rating have the highest fire resistance. They won't cause fires to spread, and they aren't highly flammable either.
Shingles within Class C Fire Rating offer light fire resistance. They are effective against light fire exposures whereby they aren't readily flammable, and neither do they readily spread the fire.
According to roof repair professionals, you should keep in mind that this fire rating is based on fires originating from outside the building. If the fire originates from within the home, then the fire resistance of the shingles won't really matter.
2. Eco-Friendly
Asphalt shingles are recyclable. Also, many times, the shingles themselves are made from recycled materials.
When the lifespan pf your asphalt shingles roof has come to an end, consider recycling rather than dumping the shingles in a landfill.
Asphalt shingles are often recycled for use in road construction whereby the ground up shingles are added to the pavement, and this combination improves the quality of the road surface.
You'd be surprised to find out that asphalt shingles actually contain a very amount of asphalt. The major materials present are mineral fibber, fiberglass, and cement fillers.
So, when shingles are recycled in road construction, they are used as a filler in the mixture.
Besides being beneficial for the environment, shingle recycling is also one of the most profitable recycling opportunities today.
There is a strong market demand for asphalt cement and a mostly untapped supply of asphalt shingles waste.

3. Straightforward Installation Process
The ease with which you can install an asphalt roof is one of the significant aspects that make this roof type so popular amongst homeowners.
Shingles are relatively light on weight, making it easy to transport them from the manufacturer to the roofing site. The lightweight nature of shingles also means that it is easy to carry them up to the roof level.
This way, you are not only looking at reduced labour costs but reduced transportation costs as well.
At the same time, a simple installation process means that the roof can be installed faster. So, the homeowner doesn't have to deal with a scenario whereby roofers are camped at your home for days on end.
Maintaining an asphalt shingle roof is just as simple. In fact, much simpler than the maintenance required with a concrete or metal roof.
When installed correctly, an asphalt shingles roof could last well beyond 30 years, with very little maintenance required.
4. Sound Dampening Capabilities
According to a study conducted by The Acoustic Group at the Luleå University of Technology, Sweden, asphalt shingles are the best roofing material when it comes to sound-dampening capabilities.
The noise level of asphalt shingles is about 46 decibels, which is just slightly louder than a soft whisper.
All types of asphalt shingles can competently filter out the sounds outside your home.
However, Architectural shingles contain approximately 40% more material when compared to standard 3-tab shingles. As a result, the overlapping tabs in architectural shingles provide an extra layer of insulation from external sounds.
At the same time, asphalt absorbs noise, rather than resonate it. This property further enhances the soundproofing qualities of asphalt shingles as a roofing material.
With asphalt shingles, you can enjoy a serene and tranquil home sheltered from unpleasant external noises such as traffic, airplanes, etc.
5. Performance
As aforementioned, asphalt shingle roofs have a long-life span. The average lifespan of such a roof is about 20-40 years, depending on the manufacturer.
Often you will find asphalt shingle roofs coming with warranties ranging between 15-25 years.
Besides their durability, asphalt shingles have been around since 1901 when they were first used. This long track record spanning over 110 years shows that they are a reliable and efficient roofing method.
Shingles result in fewer leak problems, and they also offer excellent uplift resistance, which makes them capable of withstanding strong winds.
Having such a high-performance roof at such an affordable price point is quite a steal, wouldn't you agree?