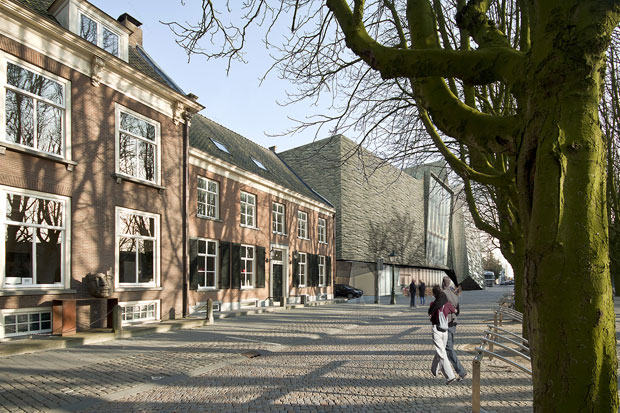 What has influenced the new Den Bosch Theatre design is the participation of the residents of the town, who played their part in the selection of Ben van Berkel / UNStudio as the design team.
After the competition instead of city Councillors the citizens of Den Bosch were invited to actually vote on two designs in the final. With majority of the votes the design created by UNStudio was in the end selected. What makes this voting experience even more interesting is the fact voting age bar was set at the age of 12+, and more than two and a half thousand people cast their vote. Furthermore the city worked on a detailed survey involving 5,000 residents, as well as 400 future neighbors of the new theatre.
Located in the center of Den Bosch, The Theatre on the Parade close to the St. John's Cathedral is set to become one of the town's new landmarks.
"Ideas surrounding sensation and cultural expression form the conceptual basis of the design. The massing of the building is simultaneously single and multiple: the shifting displacement of the volumes suggests separation and fragmentation, while moments of intersection fuse the volumes and result in an autonomous, single object within the urban fabric. The various levels of the vertical foyer can be utilised simultaneously for a variety of commercial functions. This enables flexible programming for public and privates events, shows and conferences. Such additional programming adds liveliness and versatility to the theatre building and extends its public function."– from Ben van Berkel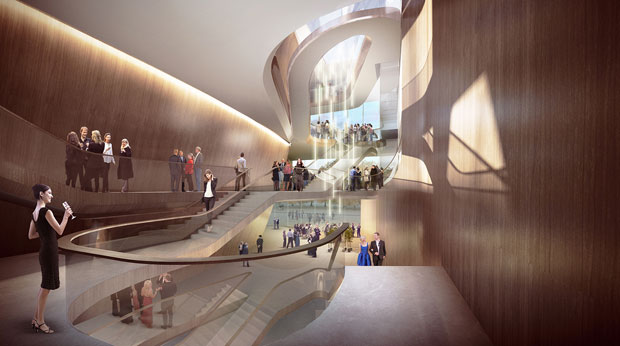 Finalizing the design specifics after the summer construction on the project is set to begin in 2017, while the opening is scheduled for year 2020. For more of the project continue after the jump: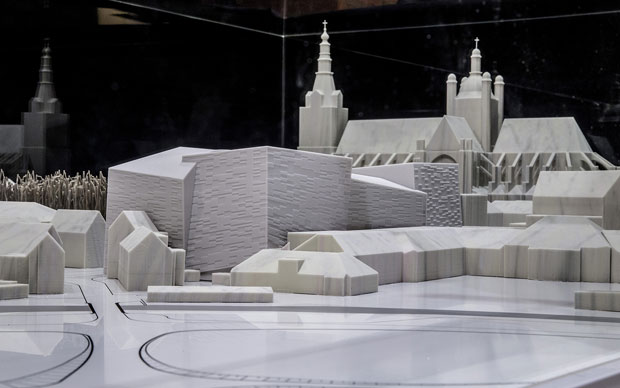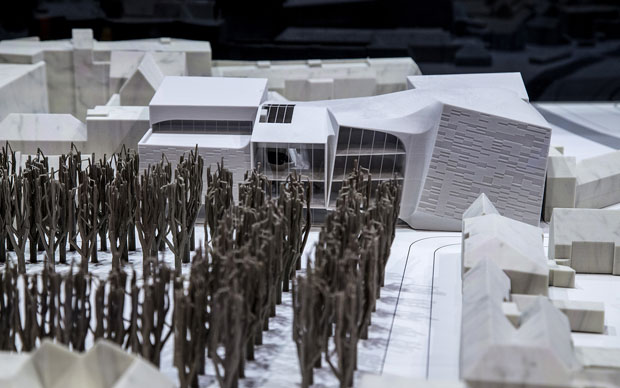 Model Photos ©Marc Bolsius, courtesy of the Den Bosch City Council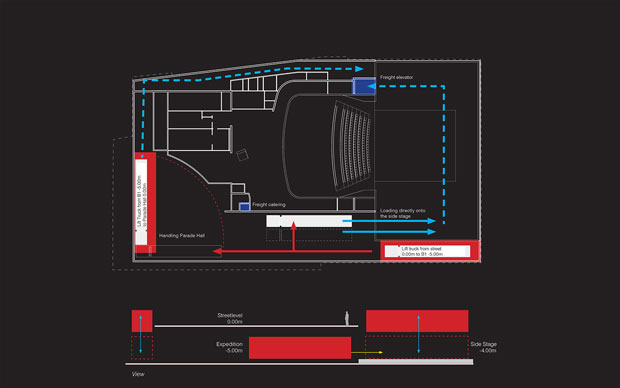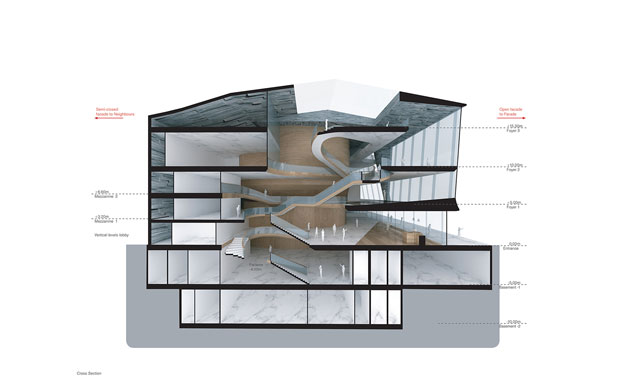 For more info and details visit unstudio.com