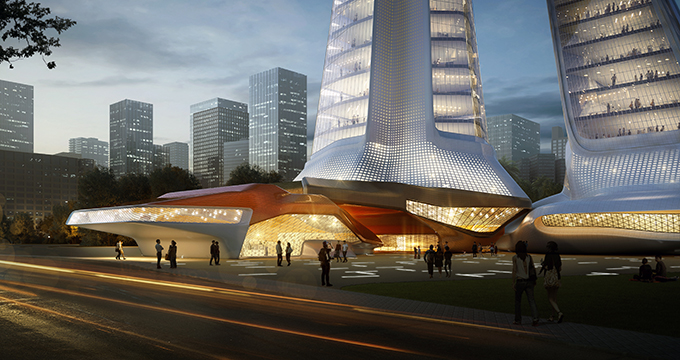 MA2 designed a concept study for the community of Kwun Tong, Hong Kong, a growing neighborhood for cultural buildings and new office space. Take a look at the complete story after the jump.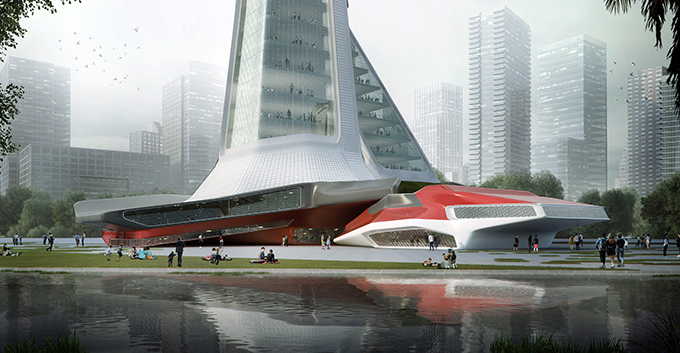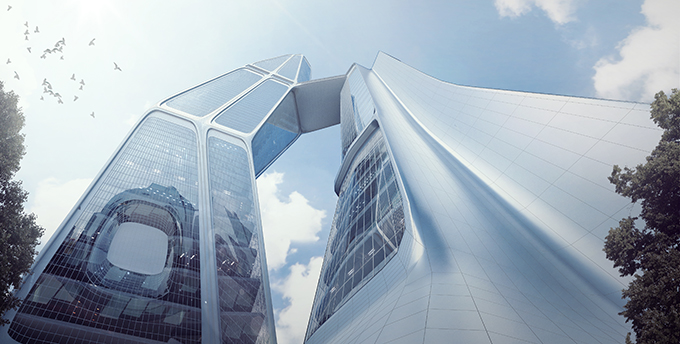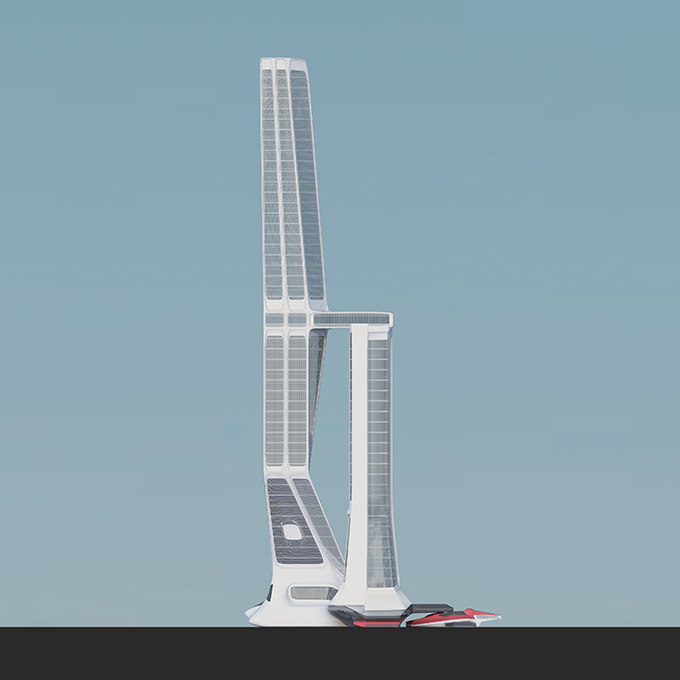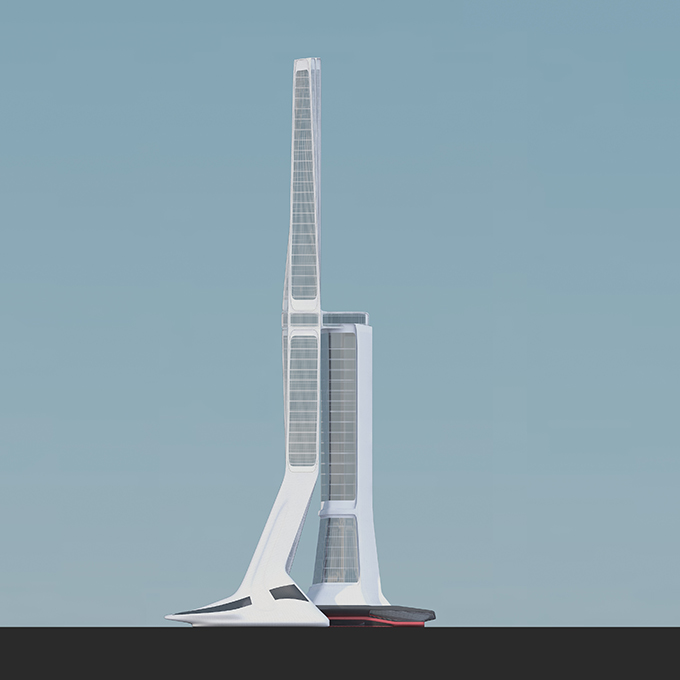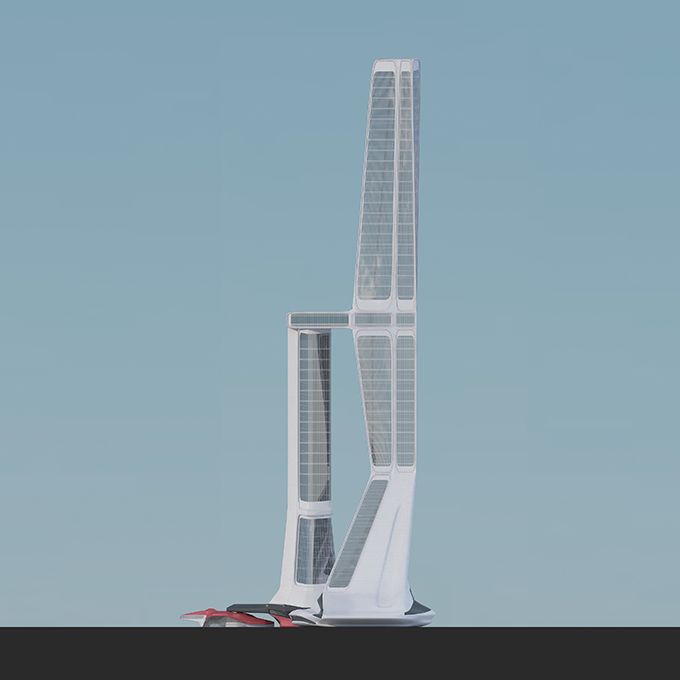 The dual towers are a play of forces connecting with one another to allow flexibility in formal fluxes and creative manipulation in the typology of skyscrapers. The intention is to study the dynamics of forces to allow twisting, leaning, and bending to achieve a more diverse formal expression. This would allow variation in elevation, profile, and structural performance. The overall form is inspired by a continuous shell structure to create uniformity in its mass and morphing. The podium levels are bases that have been articulated by varied curvatures to create multiplicity and unique spaces for exhibition and retail. The form fluctuates to create cavities or nodes of surface folding and tessellation. Color is introduced as means of representing speed, city dynamics, and programmatic territories.
As the tectonic skin folds and wraps, the colors heighten its perceived curvature and references automotive hypercars as dynamic bodies. By representing these dynamics, it anticipates automotive showrooms in its exhibition spaces. The site location lays in Kwun Tong, Hong Kong which there are a growing number of offices and cultural centers. The concept study is to contribute to the development of this community by analyzing its potential in formally expressive architecture.
Find more projects by MA2: www.m-a-2.com