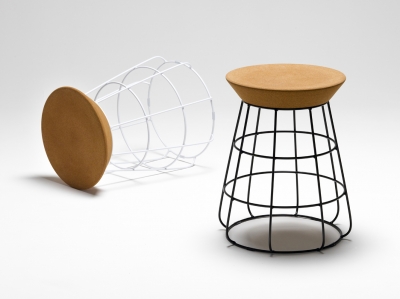 Project: The Sidekick Stool by
Designed by Timothy John for Thanks Fashion House
Website: www.timothyjohn.net
Design for The Sidekick Stool coming from Timothy John created in collaboration with Thanks Fashion House.
From the Designer:
Thanks is proud to release the 'Sidekick Stool', designed by Mt. Maunganui-based furniture designer Timothy John for the Thanks retail stores.

The Sidekick is visually light, unimposing and is easily incorporated into any space. It is inspired by the silhouette of a glass science beaker, resembling a 3D line drawing of its form.

As the contents of an old school beaker were contained with a cork stopper, so too the stool top is made of cork. Cork is a natural product that intrigues the senses. It is warm, smooth, velvety to touch and earthy to smell. It is also is impermeable, buoyant, non-allergenic and fire resistant.