It would be great if we could keep our homes fresh and new forever but unfortunately that's not always possible and whilst the world has been in the midst of a pandemic, we have all been taking a closer look at the space we live in.
2020 has been the year where most people have tried their hand at some form of DIY task, because what else is there to do in lockdown?
According to research undertaken by Chill Insurance providers of home insurance, 35% of people in Ireland spent between €100 and €500 on DIY projects, with 5% spending €2000! This isn't that shocking when we consider 65% of people undertook some form of DIY project whilst in lockdown.
What we want to find out is what type of projects have been trending in 2020 and here's our ultimate list.
Read more after the jump: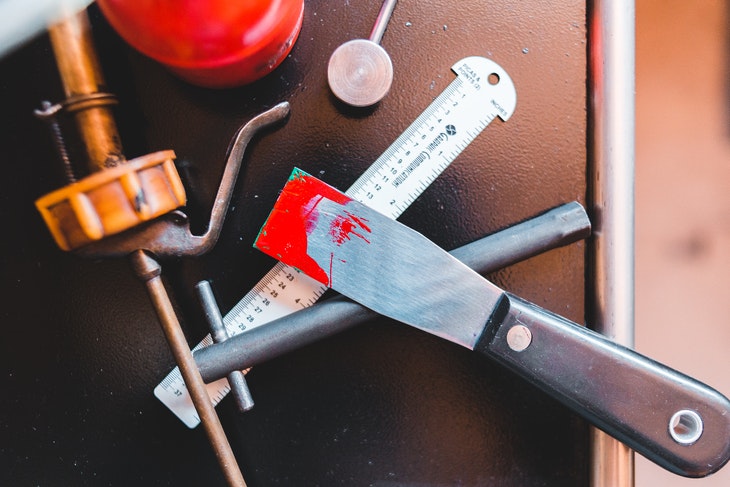 Upcycling Projects
Money hasn't been everyone's friend this year so many of us decided to simply update what we already have in our homes. These types of projects are perhaps the most creative yet satisfying DIY tasks as you give an item a new lease of life.
One popular item to upcycle is a work desk – as many of us are working from home at the moment people had to get crafty in order to ensure a nice working space.
Upcycling a desk takes time and effort but is well worth it. You need:
• An old desk, table or bench
• Sand Paper
• Paint
• Time
Start by sanding down the item to remove the top coat, then paint and wait for the item to dry. If you feel another coat is required then do it or to get that shabby chic affect take another piece of sandpaper and gently sand over the paint. If your item is wooden you will see the grains appear beneath the paint which delivers an eye-catching look.
Pallet Furniture
Not everyone has old pallets lying around but they can be cheap and easy to find in local garden centres and even supermarkets. Pallets are useful and can be used for a number of items around the home, including tables, chairs, shelves and even bed frames.
To upcycle a pallet, you must first of all know what you want to make, which will determine whether you need to dismantle the pallet or leave as it is. Then the next steps are similar to the previous, simply sand the wooden strips down until you are left with fresh looking wood and then varnish or paint until you are happy with its look and feels.

Gardening DIY
Gardening has been one of the most popular activities in 2020 and many people have even tried some handy DIY crafts outside to help bring their gardens to life.
One of the trending gardens crafts this year has to be the creation of a simple hanging planter. From adults to children, this is a project anyone can get involved with which may be one reason for its popularity.
All you need is a small plant pot and some rope or twine then you simply tie a knot at both ends and make additional knots throughout until your pattern is created. Some people even add beads to the design which adds a nice bit of colour.
There you have it, some fun and satisfying DIY activities you can do at home with minimal cost.
Whenever you undertake a DIY task be sure to take the proper precautions and keep yourself and surroundings safe. We'd love to see your creations share them with us on social using #IrishDIYTips