The always innovative UA Studio 7 shares with us their proposal design, for the New XIUYI Kindergarten solution located in Kunshan, China. More images and architects' description after the break.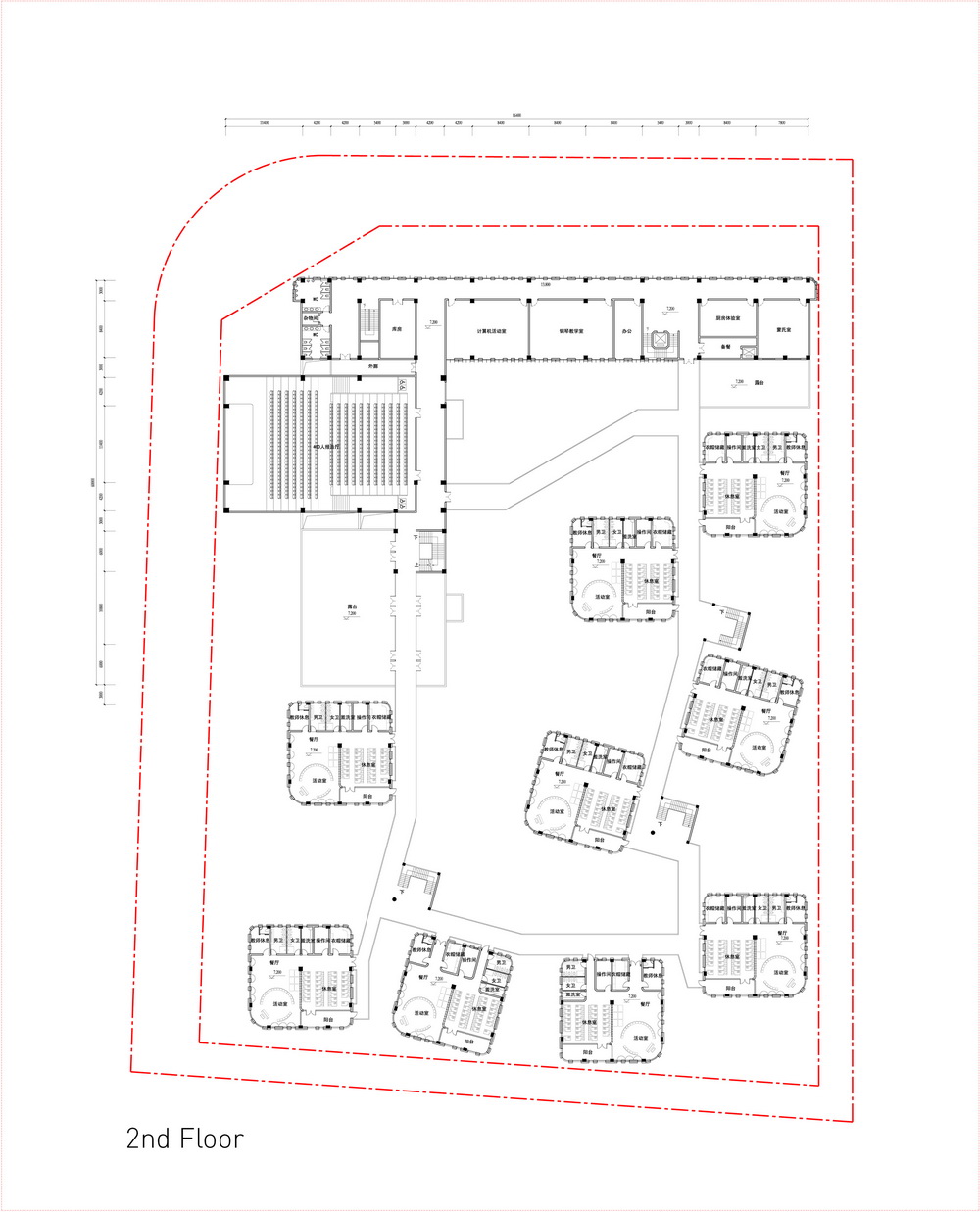 From the Architects:
Village
The design is strongly connected to the layout of the traditional village, spreading 30 classrooms into nine buildings and forming a relatively independent settlement type of a space. The organic arrangement creates both interesting private play areas and diversified public spaces, at a scale appropriate for children.
Garden / Veranda
The living units are connected to the communal space through zigzag elevated walkways shaped like "verandas" clearly inspired from the classical garden of Suzhou, the Master of Nets Garden. The layout should read as a pathway floating in the air spreading out in a forest, providing delicate spatial and visual experience at every corner.
Skin / Embroidery
"Xiu" (embroidery) appears in the name of this project due to its importance in the local traditional embroidery process of Suzhou. The building`s skin is decorated according to simple embroidery patterns. Colorful vertical sunshades resemble fine and dense pinpoints which weave a piece of beautiful cloth wrapping the whole building. Simple but colorful appearances form the different character of each unit, are perceived by children as "candy village".
Project: New XIUYI Kindergarten
Designed by Studio 7 of Urban Architecture China
Director: Yang Lifeng Project Manager: Zhou Jungang Yin Shun Li Yaojing Yin Shanhong Zhou Bohui
Total Ground Area: 14535 m2
Built Area: 5108 m2
Floor Area: 15704 m2
Playground Area: 1861 m2 outdoor
Max Height: 24 m
No. of Children: 1200
No. of Classrooms: 30
Location: Kunshan, China
Website: www.uachina.com.cn