Oslo Internationional School is work of the renowned Norwegian architecture practice Jarmund/Vigsnæs Architects. The design itself is already a signature sentiment of the architects at the film, the school broke ground in Bekkestua, Norway. The project takes the scope of 3900 square meters.
The existing 1960's school has been enlarged and renewed. A new architectural vocabulary of organic forms softens dense spatial relationships between new and old areas, thereby achieving intimate qualities in new and old courtyards. Colored panels on the outside walls clearly announces the character of the school towards society. – from Jarmund/Vigsnæs Architects
For more continue below: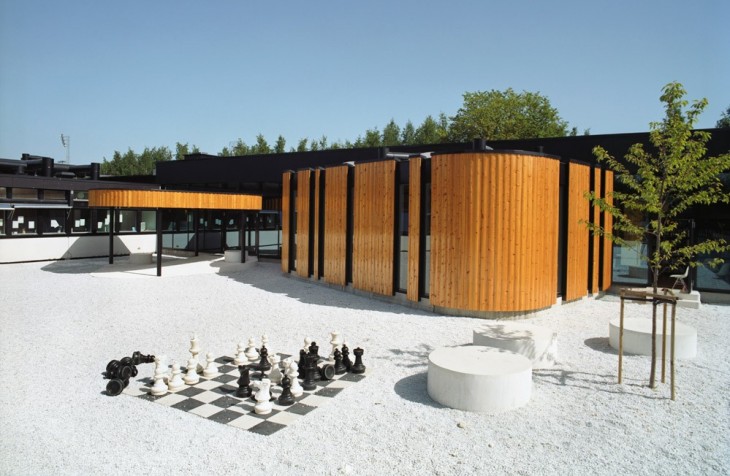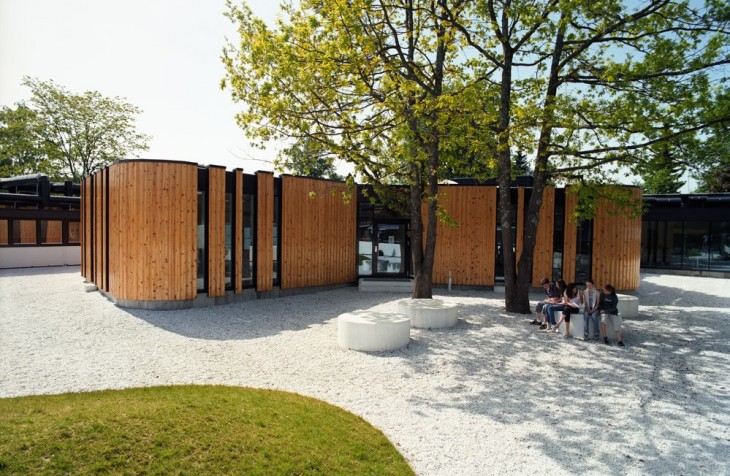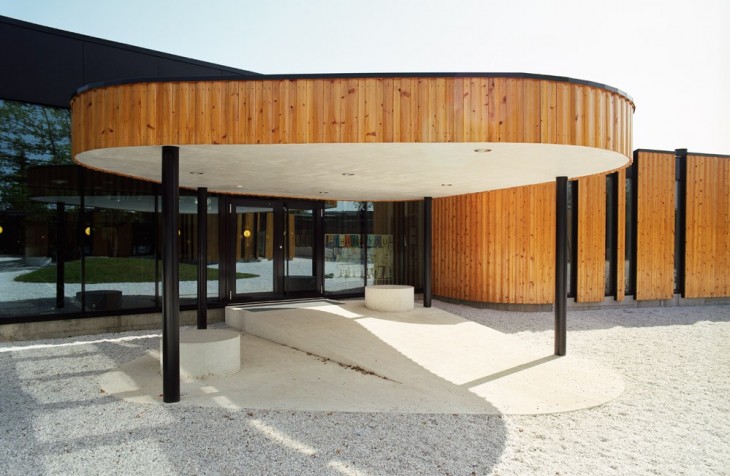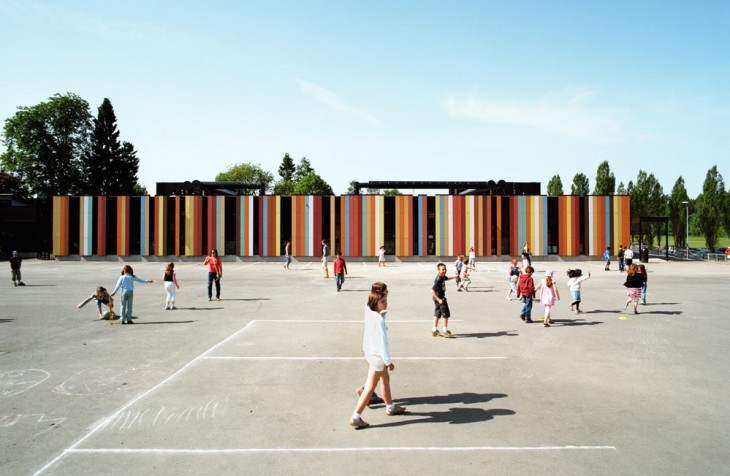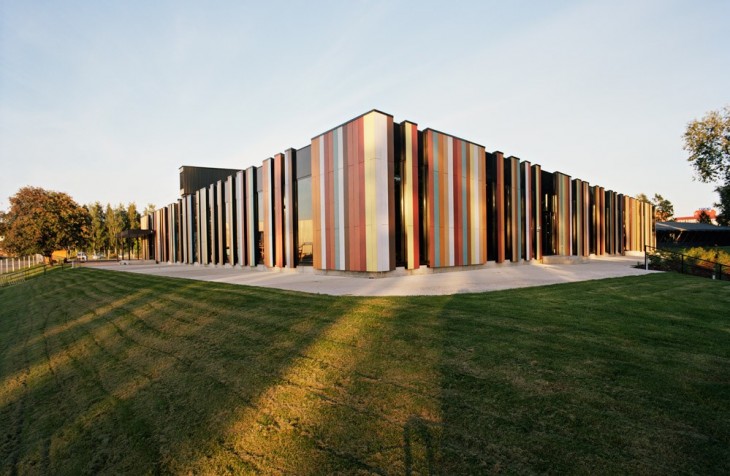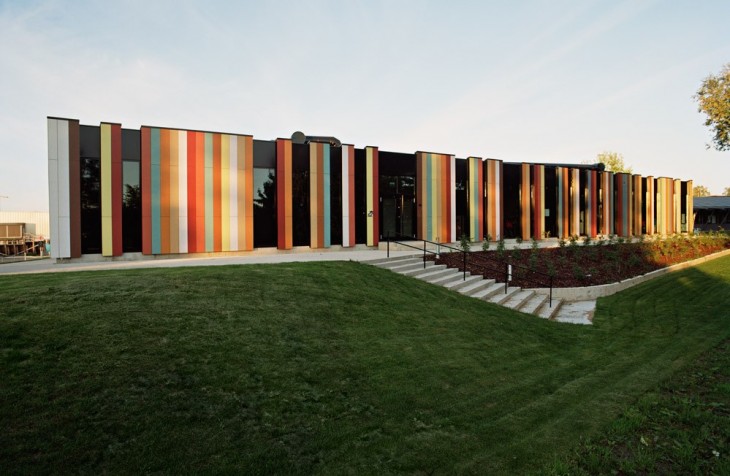 Location : Bekkestua, Norway
Building type : School
Client : Oslo International School
Size : 3 900 m² new structure, 3300 m² refurbishment
Schedule : Finished 2006 – 2009
Consultants : AS Fredriksen, Ingènia AS / Ing. Per Rasmussen AS / Heiberg & Tveter AS, NEAS Brannconsult AS, Norconsult AS, Grindaker AS
Primary architects : Einar Jarmund, Håkon Vigsnæs, Alessandra Kosberg, Siv Hofsøy, Anders Granli, Halvor Kloster, Katrine Skavlan, Nikolaj Zamecznik, Kazuhiko Yamada, Trine Johanne Jamtli, Jens Herman Næss
Web: www.jva.no.