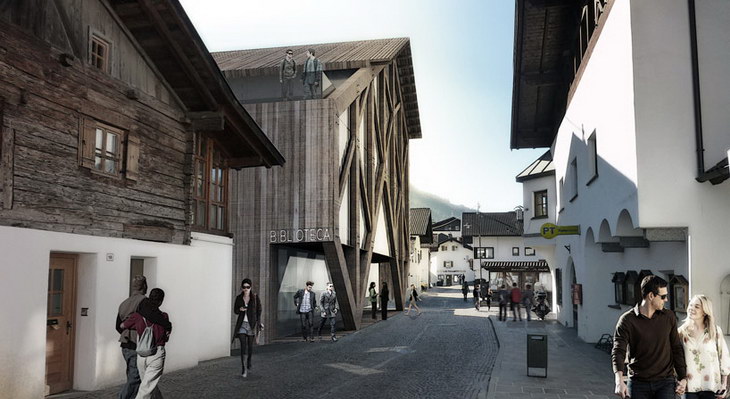 AZPA architects design local St. Martin Library in small provincial Italian town named Passiria. Architects work on blending in the new building design with old traditional buildings in neighborhood.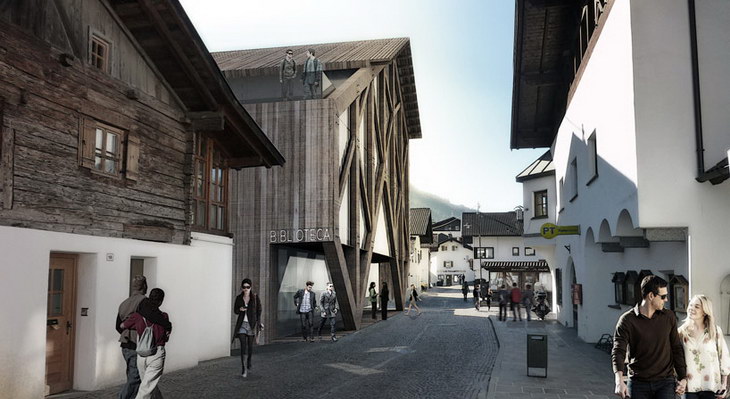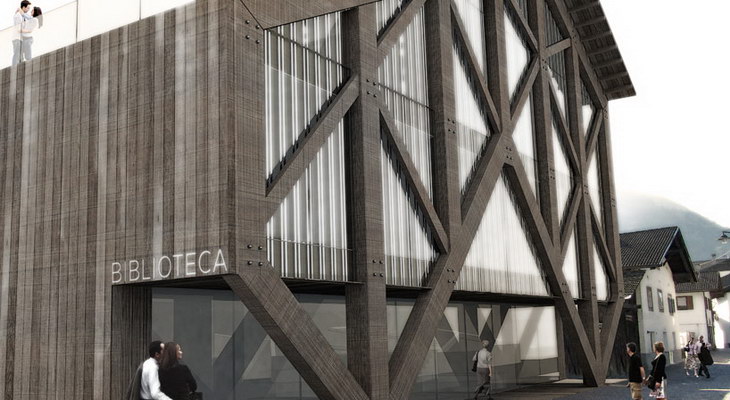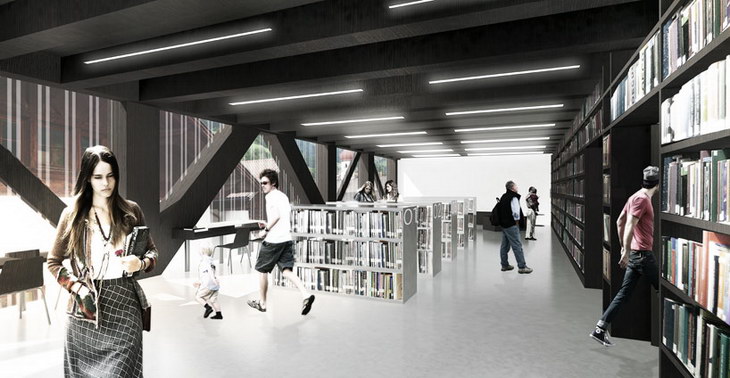 From the Architects:
The fundamental decision of the project is that we want to draw a volume that is not only functional but also representative of the contents of a cultural institution as a library. This content is not only local but global. Therefore the potential of the institution and its architecture transcends the specific place reaching a global character. For this reason, we chose the classic pitched roof, as an archetype of the rural and regional, and for the facades, the "pattern" of a geometrical structural architecture which is recognizable in local mountains. On top of the geometry and materiality of the building, the proportions and scale are also similar to the rest of the buildings in St. Martin, blending the project with the neighbor constructions. The main facades (west and east) are conceived as more sophisticated elements designed to protect from solar radiation and at the same time allow for permeability to the views, but primarily to be able to communicate the singularity of the institution to the local context.

Project: St. Martin Library
Designed by AZPA
Location: Passiria, Italy
Website: azpa.com