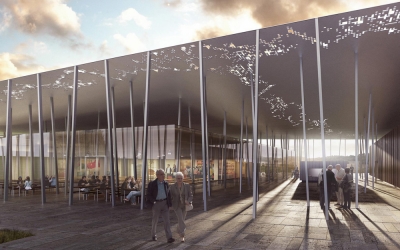 Project: Stonehenge Visitor Centre
Designed by Denton Corker Marshall
Location: Amensburya, Wiltshire, Stonehenge, United Kingdom
Website: www.dentoncorkermarshall.com
Architects at Denton Corker Marshall create a visitors center worthy of a wonder such as Stonehenge, for which the long awaited construction work has now officially begun. The Australian architecture studio has won the design competition back in 2009, but 'till now the construction plans were on hold. Price for this impressive project is estimated at £27 million pounds and it is funded by the Heritage Lottery Fund. Created away from the famed stones, the visitors will reach the monuments by shuttle buses or foot.