Project: SUPSI Campus
Designed by Kengo Kuma and Associates, Studio d`Architettura Martino Pedrozzi
Location: Mendrisio, Switzerland
Website: kkaa.co.jp & pedrozzidiazsaravia.com
Kengo Kuma and Associates and Studio d`Architettura Martino Pedrozzi have created a two-phase development proposal for the La Scuola Universitaria Professionale della Svizzera Italiana (SUPSI), located in the Italian speaking region of Switzerland. There's more of this unique project after the jump: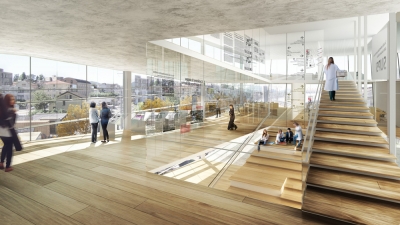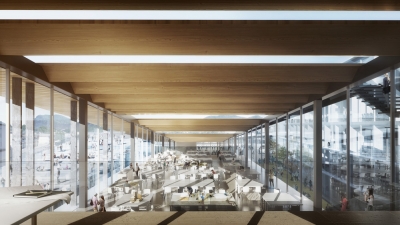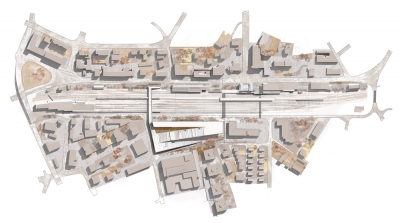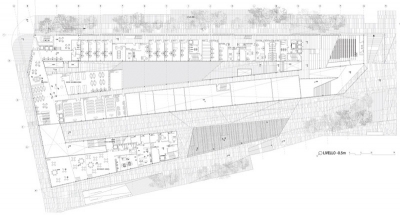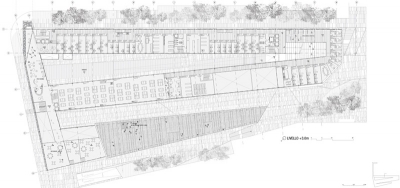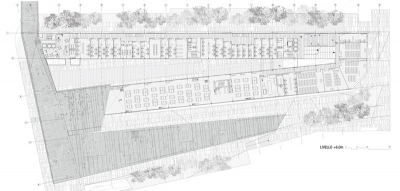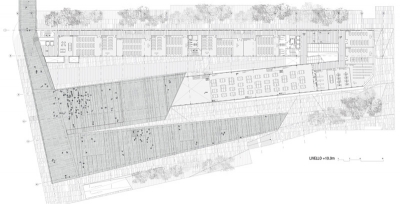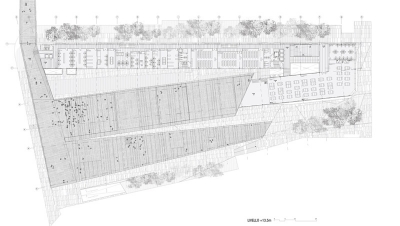 From the Architects:
The essence of Kuma's SUPSI design is the ramp, sloping in two directions to form a zig-zag shape where the roofs of the inclines become inhabitable public spaces. These inclined planes were inspired by the layered stone composition of local building roofs, thereby embracing a reinterpretation of scale and building tradition.

There is a main green promenade and a block-long green wall that reinvents green, sustainable practices, paired with a building envelope made of alternating stone and aluminum panels determined by daylight orientation. Natural light is an important and attractive component of the design, with large windows that let in sun throughout the year and very high levels of thermal insulation to keep the building warm during harsh Swiss winters. Kuma and his team paid very close attention to sun exposure, temperature and views throughout the building, making adjustments where necessary to capitalize on the school's nuanced environment.

Many different outdoor spaces, some completely open while others more sheltered, are defined by the terrace and positioned to provide comfortable experiences in varying conditions. Open to circulation, these spaces also accommodate university programs, such as the on-campus kindergarten.

Classrooms and a cafeteria are located on the ground floor with laboratories situated across a covered outdoor area. The lab space is covered in glazing but can be opened to the outdoors in good weather, creating further dialogue between infrastructure and landscape.

The bridge linking the university to the other side of the rail track is located at the north end of the building, a continuation of the roof terrace that extends out into the city of Mendrisio. Kuma and his team designed the SUPSI to stand as an example of technological and urban ingenuity, showing the importance of designing for the existing urban fabric and its citizens.
Source ArchDaily. *