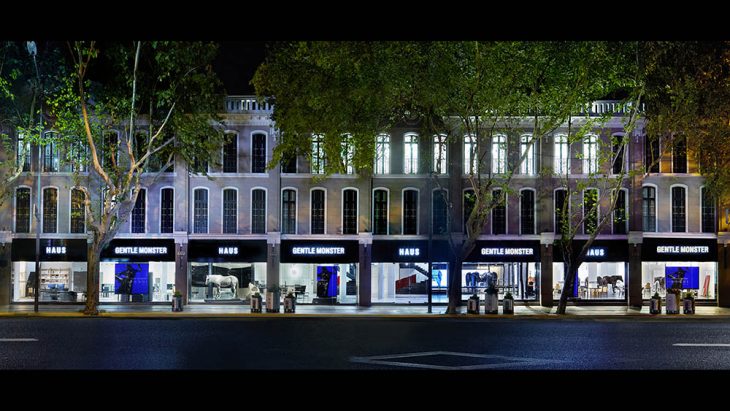 GENTLE MONSTER officially opened their latest HAUS project – HAUS SHANGHAI on 29 September 2021.Haus Shanghai presents a new vision of "Future Retail" that defies stereotypical notions of commercial space. Take a look at the complete story after the jump.
Following the HAUS DOSAN project, which opened in Seoul March 2021, HAUS SHANGHAI consists of 3,270 square meters spanning four stories. The complex features not only Gentle Monster but also it's fragrance brand Tamburins' first offline store in China as well as popular dessert brand Nudake.
By inciting emotional provocation in visitors, HAUS SHANGHAI aims to deliver an unprecedented cultural experience in their latest iteration of the HAUS project. In addition, immersive retail experiences, pop-ups, and art exhibitions can also be enjoyed throughout HAUS SHANGHAI.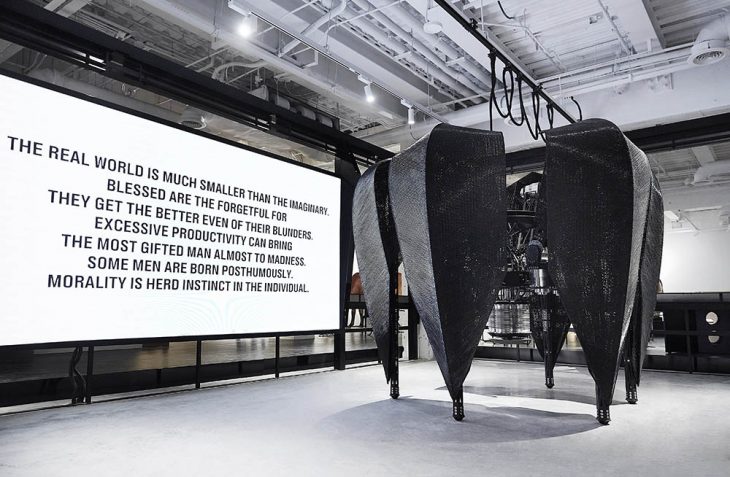 ABOUT THE SPACE
1F – NUDAKE
HAUS SHANGHAI's 1st floor features the widely acclaimed dessert brand Nudake. Upon entrance, visitors are greeted with Nudake's slogan, "Make new fantasy! Dessert of your dreams." as well as HAUS SHANGHAI's signature robot, the 'Probe,' roaming the main area next to kinetic horses, capturing Nudake's spirit of experimentation and fantasy. In addition, various forms of collaged media art and aesthetic furniture aims to deliver an alluring F&B experience.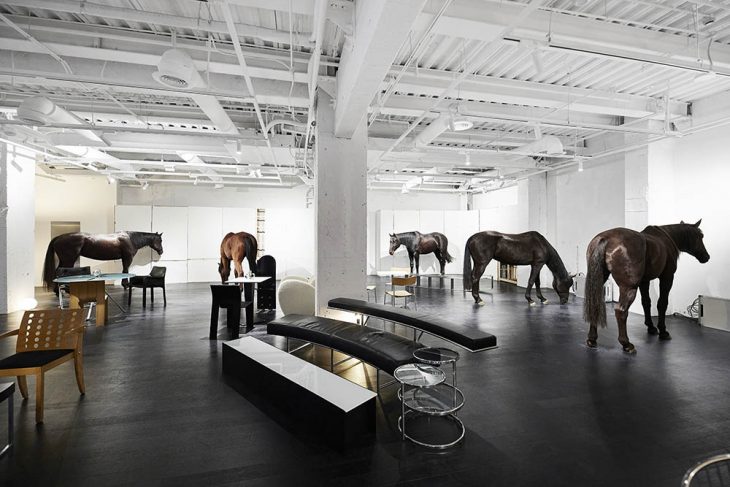 2F – GENTLE MONSTER
HAUS SHANGHAI's 2nd floor houses the world's largest Gentle Monster store. Tenacious yet pliant art pieces cut through the center, forcing an unexpected flow of traffic within the space. Defying the traditional layout of commercial space that prioritize efficiency and function, Gentle Monster exemplifies its new perspective on Future Retail.
Themed 'CIRCULATION', various installations and artwork occupy the space, with exhibitions at the ends of the floor providing both visual and auditory stimulation, demonstrating the brand's experimental spirit by infusing strange tension and rhythm.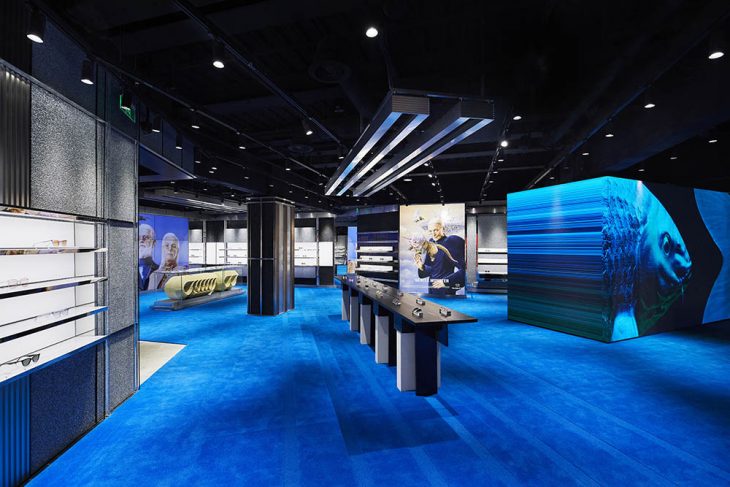 3F – ART EXHIBITIONS AND COLLABORATION POP-UPS
HAUS SHANGHAI's 3rd floor presents a large exhibition space featuring Gentle Monster's curated media art exhibitions and collaboration pop-ups.
At the center of the floor, themed 'The Giant Who Arrived at the Bird Village,' lies 'The Giant,' a robotic face created by Gentle Monster's Robotics Lab after a year of research, alongside sculptures and installations depicting the Bird Village.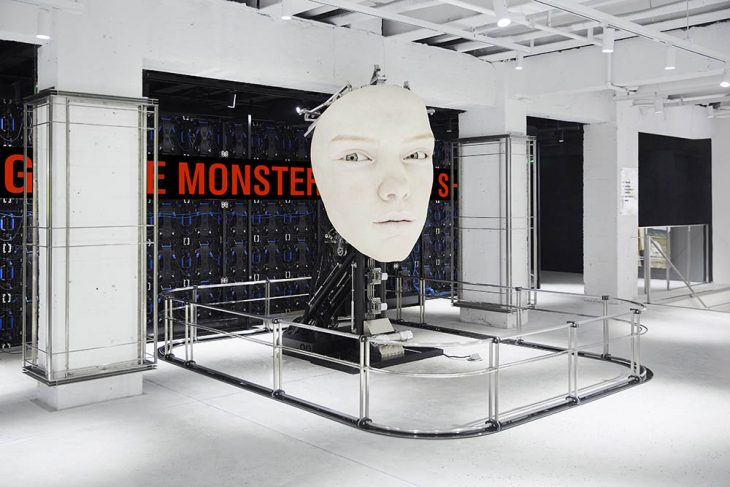 4F – TAMBURINS
HAUS SHANGHAI's 4th floor is China's first ever Tamburins Flagship store. The Shanghai Flagship captures Tamburin's artistic vision, expressing elegance and individuality through the delicate balance of spatial elements.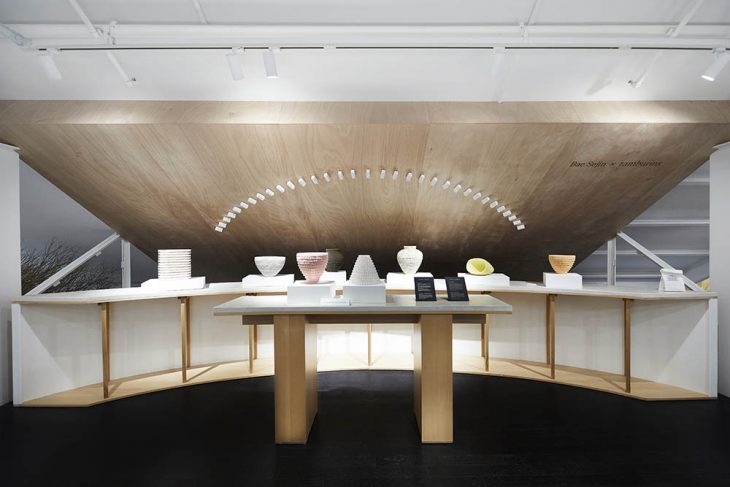 'Twig,' a wall art installation covered in tree branches, expresses the intersection of luxury and rawness through the combination of contrasting materials, allowing visitors to experience the unique sentiments Tamburins strives to elicit.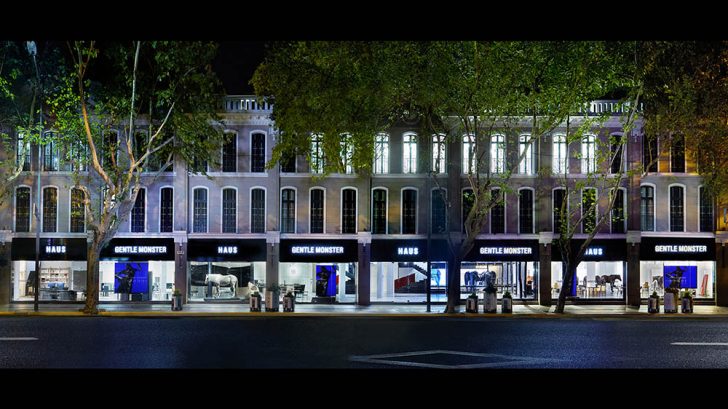 Visit Gentle Monster to find out more: www.gentlemonster.com
All images are courtesy of Gentle Monster