Whether your dining area is a stand-alone room or part of an open-plan living room, keep functionality, practicality, and aesthetics in mind when designing it. From using striking artwork to distinct chandeliers and furnishings, creating a one-of-a-kind dining area provokes intrigue and sparks conversations during meal times.
Depending on the design you utilize in your dining area, it has the potential to be the most inviting and a favorite spot for your family members not only during meal times but when having meaningful conversations. Here are some expert dining area design tips you can apply to your home to create a functional and inviting dining space.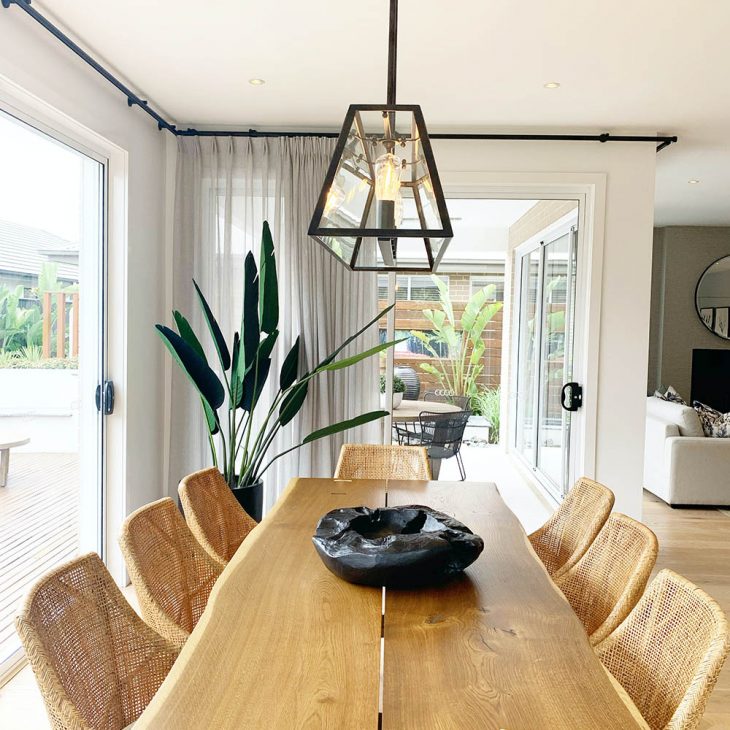 Choose the right table size
When designing your dining room, everything revolves around the dining table. Start by choosing the right dining table size depending on your space needs. You need a table big enough to accommodate your family without bashing elbows against each other during meal times. Also, it should leave enough space around the dining area for one to walk around with ease.
Extendable dining tables come in handy to maximize your available dining space. They are small when collapsed but can extend to offer more seating space whenever you have guests around. They are the perfect solution for making the most out of your dining space.
Define the dining area with a rug
If your dining area is part of an open-plan zone, the best way to define it is to use the right size of a rug around it. Ensure that the rug you use is 23-25inches wider than the table on all the sides. Ideally, the chairs' legs should step on the rugs even when pulled out. A rug also prevents the table and chairs from getting lost in the open plan modern home.
Add a light fixture
One way of brightening up your dining area is to utilize a unique chandelier that captures the eyes while illuminating the entire space. If you have a small-sized dining area, go for crystal or mirror chandeliers that reflect more light on the dining area to make it appear bigger. You should also ensure the chandelier hangs low enough to illuminate the dining table. That means downlights are not needed when working in the dining area.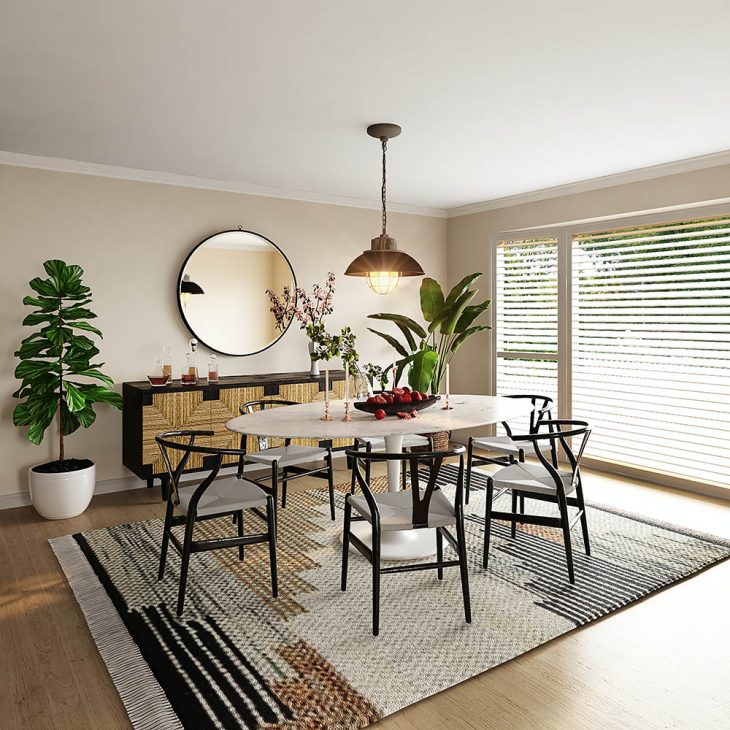 Establish a focal point
A good dining table makes an interesting focal point for your dining area. You should make your dining table the focal point so that guests are more compelled to take a seat and engage in meals and conversations. Arrange your flower vessels well and all the essentials such as napkins and other dining table accessories to compliment your focal point.
Add wallpaper
Incorporating wall art or wallpaper in your dining room is very important. Add some texture and color to the dining area walls through wall art or a piece of intriguing art that draws attention. It serves as a conversation starter and gives the eyes a rest whenever someone sits at the dining table.
Inject your personality
Remember that this is your dining room, so do not forget to incorporate your personality in the design. You can include a bold color palette when designing your dining area to reflect that if you love colors. You can have every chair upholstered in a different color so that you can encourage guests to sit on the chair that best matches their character. You can also bring out your personality in your choice of a light fixture. Generally, incorporate your interests and hobbies when designing your dining area.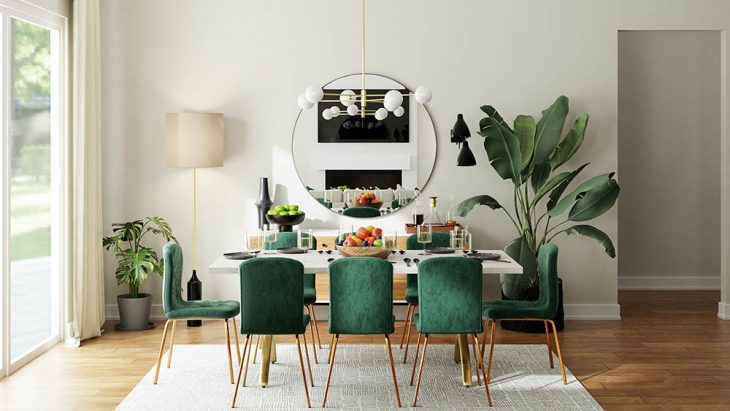 You can mix and match
Mismatched furniture is unexpected and makes everything unique, creates interest, and gives your space a creative style. You can mix different patterns and designs to bring out one of a kind dining space. You can upholster your chairs in different patterns or mix wall art galleries to create that unique design.
Buy custom furnishings
Go for custom furnishings to create a unique dining space. A one of a kind dining table and chairs will leave anyone who visits your house in awe. Whether it's a unique feature of the dining table legs or a custom light fixture, using custom furnishings creates a one-of-a-kind dining space.
Wrap up
You can draw your inspiration from online sources to design a unique dining area.