Aedas
Fifteen Aedas' Projects Crowned Asia Pacific Property Awards 2013
By |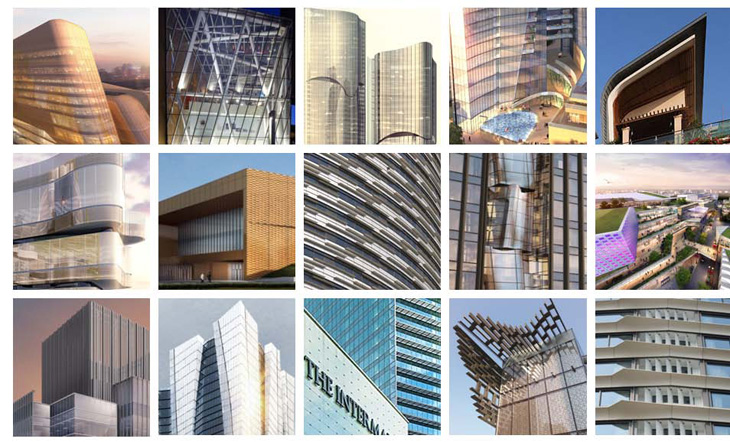 The world renowned architecture practice Aedas now in its portfolio has remarkable fifteen projects crowned with Asia Pacific Property Award for year 2013. Get familiar with the rewarded designs after the jump:
From the Aedas:
Aedas triumphed in the Asia Pacific Property Awards 2013 and received a record 15 awards amid keen competition.
At this year's Asia Pacific Property Awards and Asia Pacific Hotel Awards, 15 projects designed by Aedas, spanning across Hong Kong, China, Indonesia, Malaysia and Vietnam, were awarded in a combination of categories for their design excellence.

Beijing's Mixed-use Development in Xihongmen, Da Xing District and Chongqing's Starlight Place were the highest scoring winners and will compete against other winning projects from Europe, Africa, the Americas and Arabia at the year-end International Property Awards 2013 to become the ultimate World's Bests in the mixed-use architecture and retail architecture categories respectively. These projects represent the creative excellence in design which Aedas is committed to deliver to clients.
"We are thrilled to have received 15 prestigious awards in one year and to represent Asia Pacific against the world," said Keith Griffiths, Member of the Board, Aedas International. "I am confident that our designs will stand out in the global platform."
The Asia Pacific Property Awards are part of the long-established International Property Awards and the winners are recognised as a symbol of excellence throughout the global industry. Founded 19 years ago, these accolades distinguish excellence in the property industry worldwide and promote an international standard. The judging panel of the awards consists of approximately 70 world renowned professionals.
Project: Mixed-use Development in Xihongmen, Da Xing District
GFA: 363,000sqm
Location: Beijing, China
Best Mixed-use Architecture, Asia Pacific
Five-Star Best Mixed-use Architecture, China
Designed by Andrew Bromberg of Aedas, this mixed-use development strives to serve as both an urban stitch with the green space to the south and a commercial threshold into the retail centre to the north. The site is split into two plots and the design utilises a common language to unify the development, which are office towers on the west and a horizontally dominated retail programme on the east.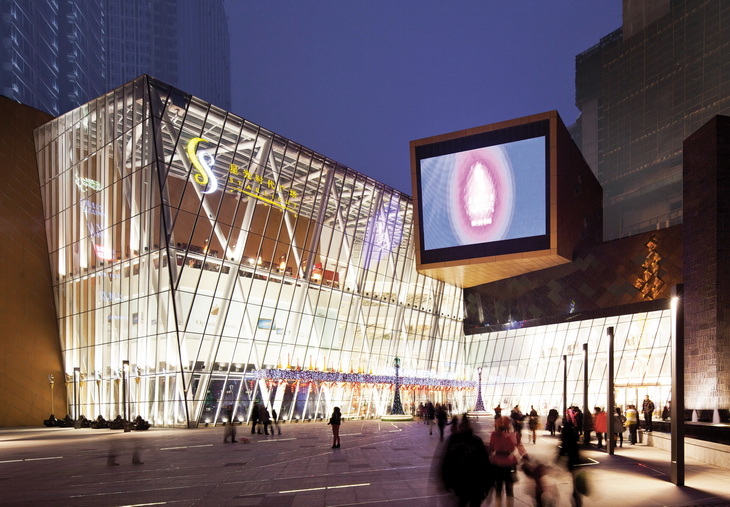 Project: Starlight Place
Client: Chongqing Since Good Winner Real Estate Co. Ltd
Site Area: 54,000sqm
GFA: 470,000sqm
Location: Chongqing, China
Best Retail Architecture, Asia Pacific
Five-Star Best Retail Architecture, China
Inspired by works of the Basque sculptor Eduardo Chillida, the architecture takes on an immediately dramatic appeal that invokes the spirit of monumental abstract sculptural works. The eye-catching forms are accentuated by the bold contrast of materials. The fenestration and cladding patterns are applied in a counterpoint of angles that compliments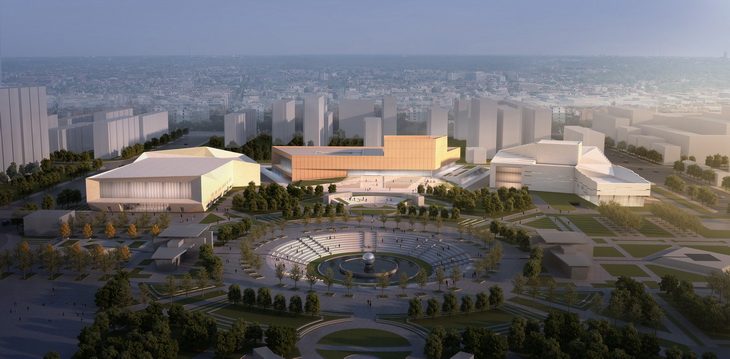 Project: Chengyang Culture Arts and Sports Centre
Client: Qingdao Chengyang District City Planning Bureau
Site Area: 58,174sqm
GFA: 80,500sqm
Location: Qingdao, China
Highly Commended, Public Service Architecture, China
A blend of east and west is found in the Qingdao Chengyang Cultural Arts and Sports Centre which houses a theatre cum stadium and a museum cum archive. The crystal-like building massing creates a multidimensional interaction with the surrounding street façades and helps shape the public happenings at the plaza. The massing and landscape concept serves to extend the central axis from the existing cultural plaza to produce a seamless spatial connection and unified civic space.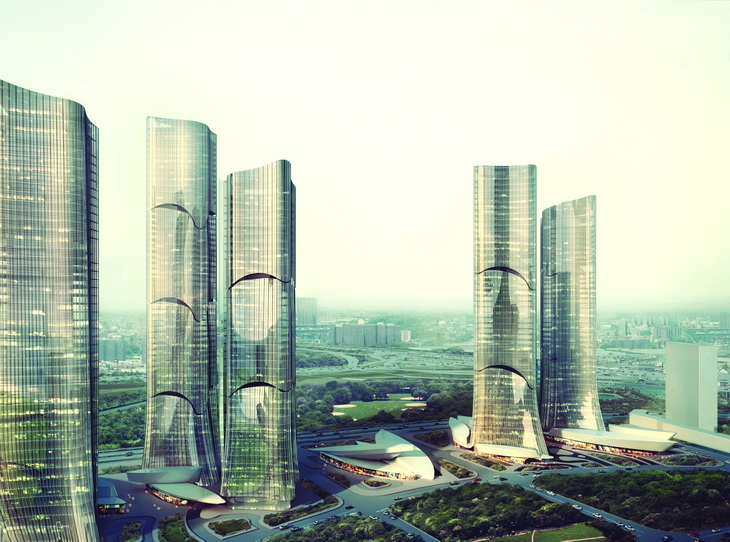 Project: Da Wang Jing Plot 2 Mixed use Development
Client: Beijing Qian Jing Real Estate Development Limited
Site Area: 305,509sqm
GFA: 571,878sqm
Location: Beijing, China
Five-Star Best High-rise Architecture, China
Designed by Andrew Bromberg of Aedas, the project is separated into three sites and consists of four Grade-A high-rise office buildings, a high-rise residential apartment building and a multi-purpose commercial exhibition complex. The podium includes private and corporate clubhouses, retail, food and beverage outlets, banks and entertainment facilities. The design incorporates the oasis concept to accentuate the relationship between the site and surrounding greenery, and also to strengthen and guarantee the maximum visual permeability.
Project: Golden Hill Residential Development
Client: Ngan Binh Construction Investment Ltd. Co.
Site Area: 8,320sqm
GFA: 91,520sqm
Location: Ho Chi Minh City, Vietnam
Five-Star Best Architecture Multiple Residence, Vietnam
The Golden Hill will be the first high-rise residential development in Vietnam that satisfies international standards of luxurious living. It is a mixed-used 164-meter high tower sitting on a six-storey podium. It features more than 400 units of luxury apartments, a club house with a swimming pool, a shopping mall and a four-level car park.
Project: Hotel Indigo
Client: Tai Hung Fai Enterprise Co. Ltd.
GFA: 8,500sqm
Location: Hong Kong
Best Hotel Architecture, Hong Kong
The design of Hotel Indigo reflects the cultural and historical elements of Wanchai. It features a conspicuous dragon in burnished bronze wrapping around the building, functioning as an 'eco-screen' to counteract hot spots and solar gain. The locally popular fengshui culture has also been incorporated into the design.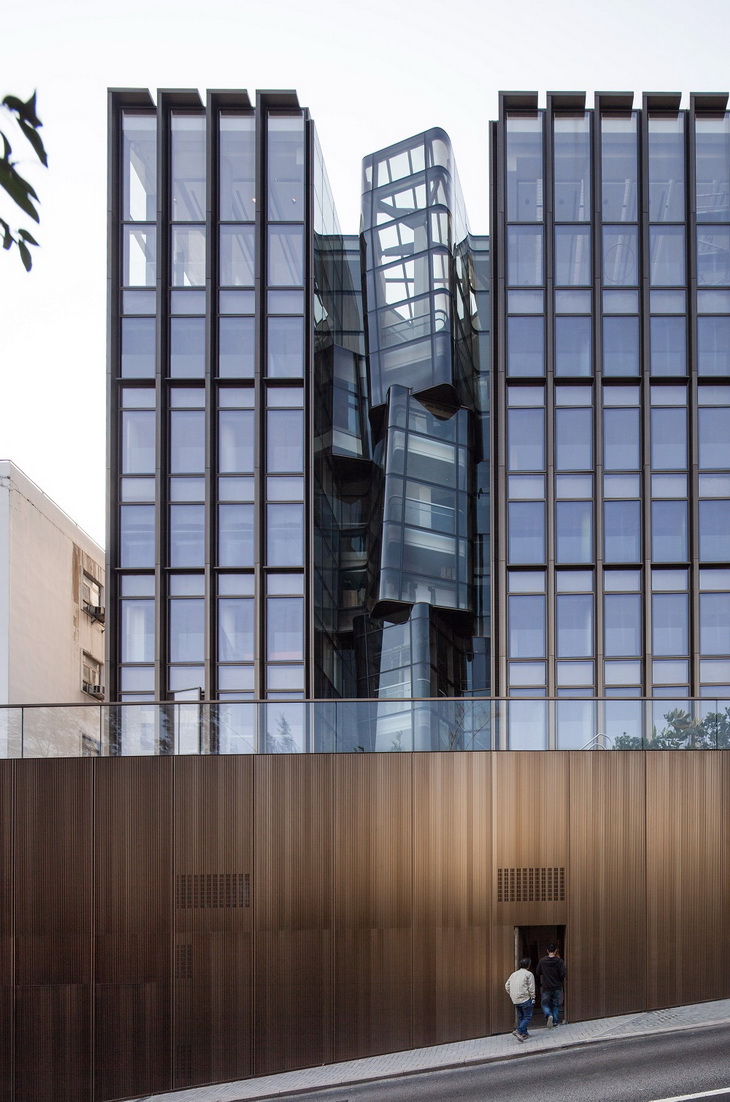 Project: THR350
Client: Tai Hung Fai Enterprise Co. Ltd.
Site Area: 763.5sqm
GFA: 1,832sqm
Location: Hong Kong
Five-Star Best Architecture Single Residence, Hong Kong
This eight-storey residential building with a gross floor area of 1,832 square meters is for two families. The programme includes six residential floors, one car park floor and a shared clubhouse and outdoor pool area on the first floor podium level. The design maintains and respects the privacy by sectioning.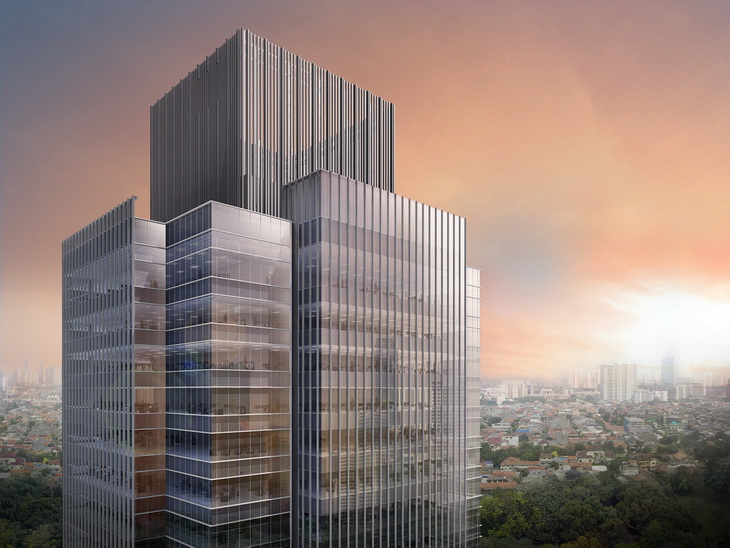 Project: World Trade Center II
Client: Pt. Prada Tata Internasional
Site Area: 1,846sqm
GFA: 77,199sqm
Location: Jakarta, Indonesia
Five-star Best Office Architecture, Indonesia
The development is located in the central business district in Jakarta within the current World Trade Center development. This 30-storey high-rise commercial tower is designed on an existing podium which houses five basement floors. A simple crown with vertical expression balances the overall building mass and elevation. The landscape at the ground level surrounding the tower and around the drop-off area, with a blend of softscape and hardscape, softens the overall corporate feel of the development.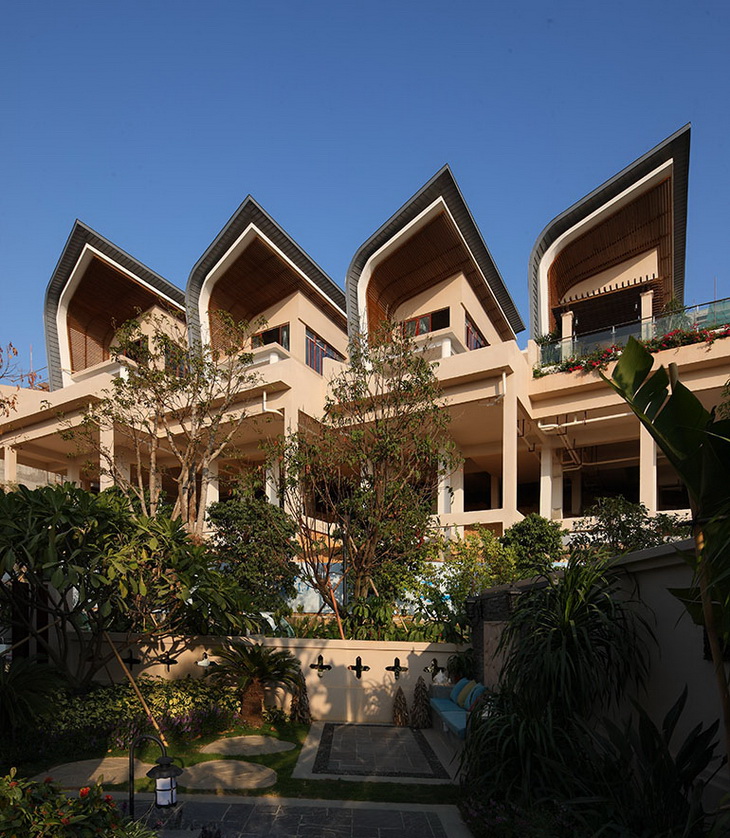 Project: Xunliao Resort Community, Phase 1
Client: Avic Real Estate Holding Co Ltd
Site Area: 890,000sqm
GFA: 500,000sqm
Location: Huizhou, China
Five-Star Best Architecture Multiple Residence, China
The development, occupying two outlying islands and a peninsula, will provide 80 resort hotel rooms on the islands with a principal design objective to fully utilize the sea view opportunities and the natural surroundings to develop a resort island landmark; as well as a coastal resort hotel, a retail street, sea view apartments, hilltop sea view apartments and resort villas on the peninsula.
Project: Mandarin Oriental Chengdu
Client: Chengdu Menli Group
Site Area: 188,925sqm
GFA: 17,175sqm
Location: Chengdu, China
Highly Commended, Hotel Architecture, China
The facades of the two towers are inspired by the artistic context of two National Treasure paintings – the 'Three Visits to a Thatched Cottage' by Dai Jin of Ming Dynasty and the 'Painting of Water' by Ma Yuan from Southern Song Dynasty. The design of the apartment hotel tower reminisces about Minya Konka, the highest mountain in Sichuan. A glacier-themed bar, echoing the river of ice found at the foot of Minya Konka, is set on the top floor. A significant timber structure is adopted as outdoor canopy for the banquet hall and the roof shading is themed to feature the classical Chinese fans. The floating banquet hall is meticulously shaped to resemble the graceful gesture of an egret spreading its wings beyond the Jinjiang River.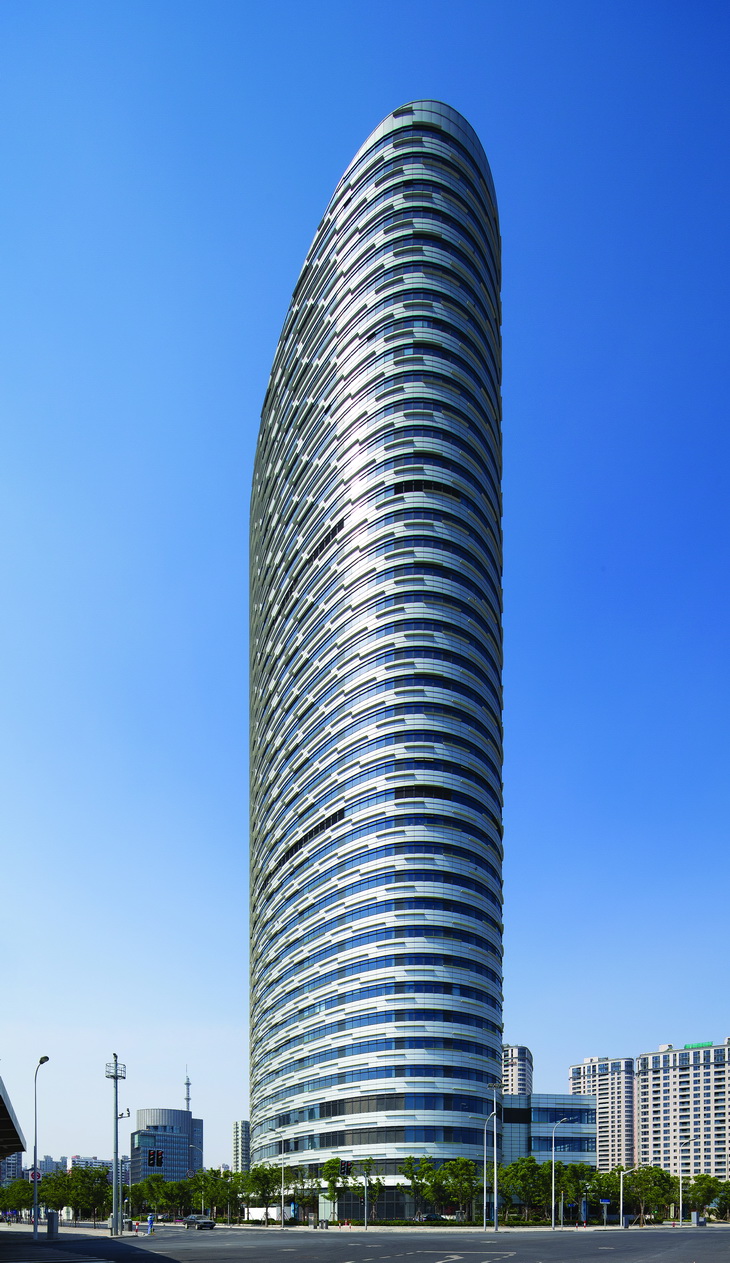 Project: New Rich Port Center Tower One
Client:Guilherme Holdings (Hong Kong) Ltd.
GFA: 59,575sqm
Location: Shanghai, China
Highly Commended, Office Architecture, China
Situated on the Puxi side of the Shanghai 2010 Expo site, New Rich Port Center Tower One is a mixed-use development. Its dynamic design incorporated a fusion of horizontal lines. Architectural fins and LED lights gave controlled, changeable and movable patterns to the façade. The office building is part of a development that comprises hotels, a retail mall and residential development with direct access to metro station, making this a new landmark for Shanghai.
Project: Paradise Walk
Client: Longfor
Site Area: 78,751sqm
Location: Shanghai, China
Highly Commended, Retail Architecture, China
The site is programmatically zoned into three mixed-use parcels with connecting sub-surface infrastructure. Aiming to create a vibrant urban centre, the design strives to provide a 24-hour cycle of activities. The diagram shows potentials for a program mix of office, retail, dining, hospitality, cultural and entertainment functions.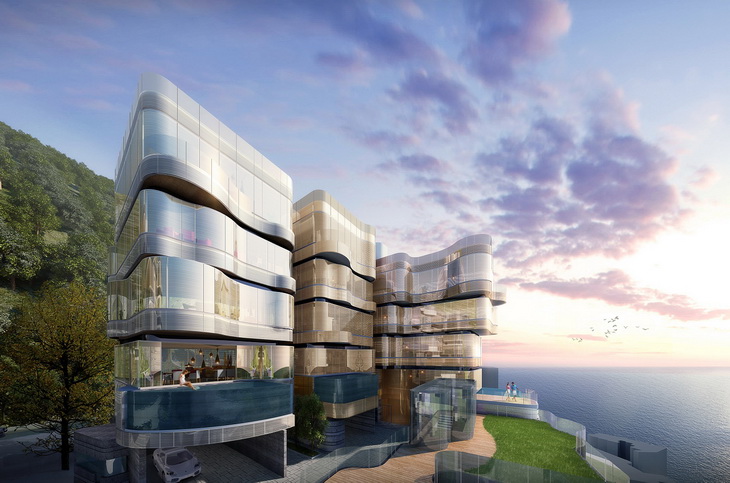 Project: R.B.L 1165 Repulse Bay
Client: Tai Cheung Properties Ltd.
GFA: 4,000sqm
Location:Hong Kong
Highly Commended, Architecture Multiple Residence, Hong Kong
This eight-house residential development is situated in a steeply sloping site with spectacular view of Repulse Bay.The houses are arranged in two rows to ensure sea view for all houses. The exterior curves are a motif synonymous with the water waves, creating ever-changing perspectives for the architecture from different points of view. By diffraction and reflection brought about by the curves, residents are always surrounded by the adjoining natural beauty. Different floor areas, layouts, building profiles and building materials are adopted by different houses to give uniqueness to the buildings, while making a coherent statement.
Project: Skycity Marriott Hotel
Client: Dragages Hong Kong Ltd
GFA: 42,400sqm
Location:Hong Kong
Highly Commended, Hotel Architecture, Hong Kong
Complementing with the Hong Kong International Airport's master plan, the orientation and design of the Skycity Mariott Hotel capitalise the exceptional sea and airport views. The building is carefully planned to provide good accessibility to the main Passenger Terminal Building, SkyPlaza, SkyPier, AsiaWorld Expo, Airport Express and other major anchor developments within SkyCity.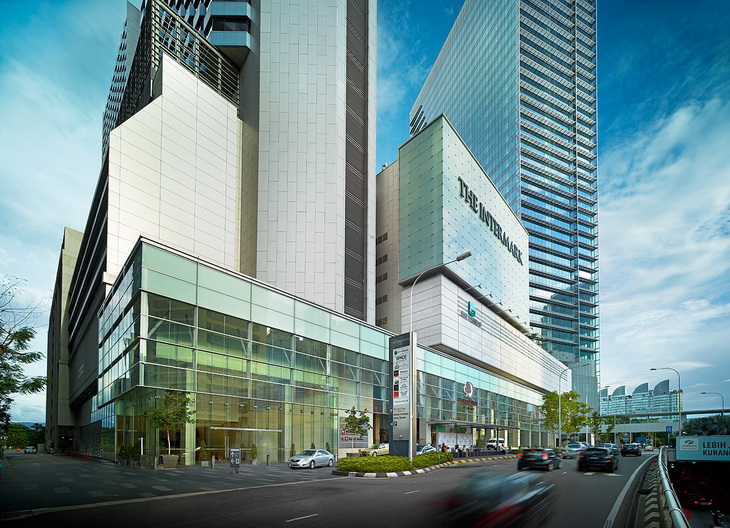 Project: The Intermark
Client: The Intermark Sdn Bhd
Site Area: 21,273sqm
GFA: 265,703sqm
Location: Kuala Lumpur, Malaysia
Highly Commended, Office Architecture, Malaysia

The Intermark is the result of the refurbishment of City Square Centre, the first mixed-use development in Kuala Lumpur built in 1994. One of the buildings will be demolished to give way to a 39-storey office tower and create a seamless combination of office, retail leisure and hospitality spaces. The development offers a contemporary elegant form and structure and a towering landmark, which is in harmony with its surrounding context.