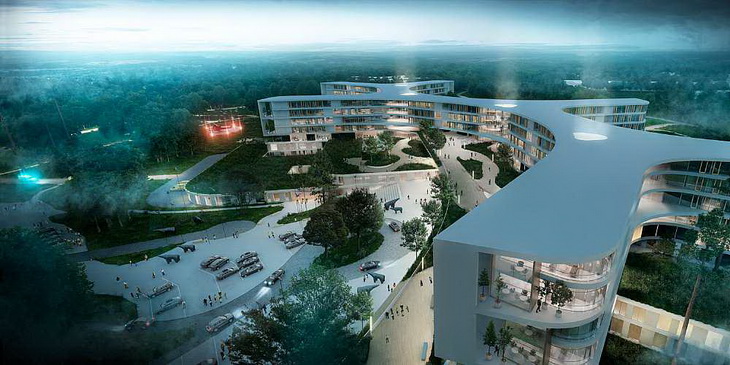 Another proposal for the New North Zealand Hospital comes from creative studio C.F. Møller Architects. Project is located in the Hillerød, Denmark. Discover more of this hospital design after the jump: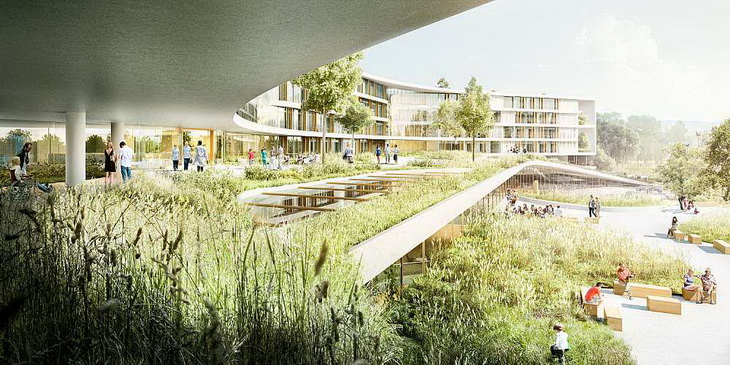 From the Architects:
The primary goal of the design proposals for North Zealand's new acute district unit was to create an attractive, green and compact hospital complex – a hospital where a sense of community and Mother Nature's healing properties will be combined with the functional requirements of the healthcare sector.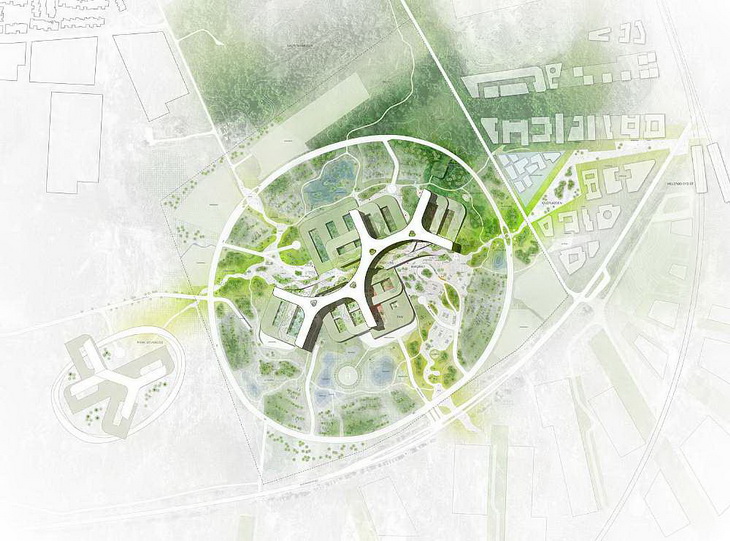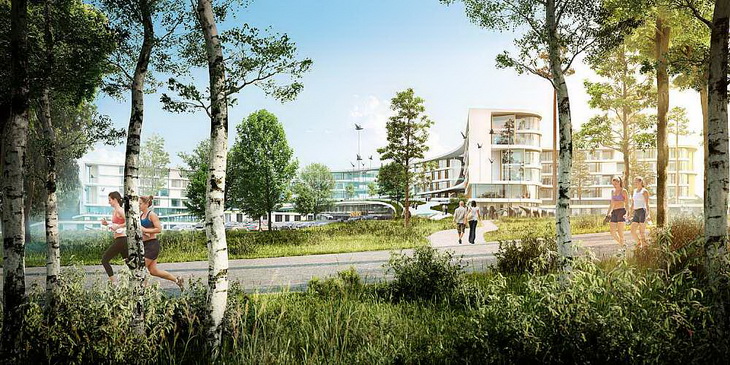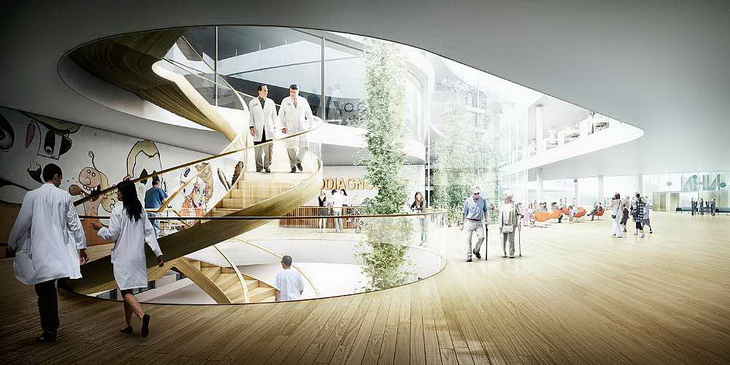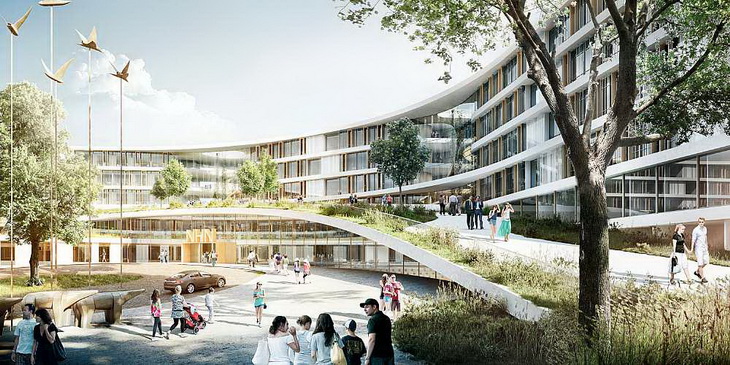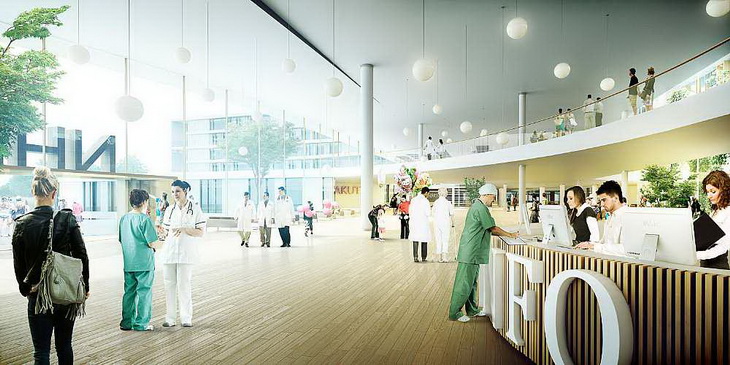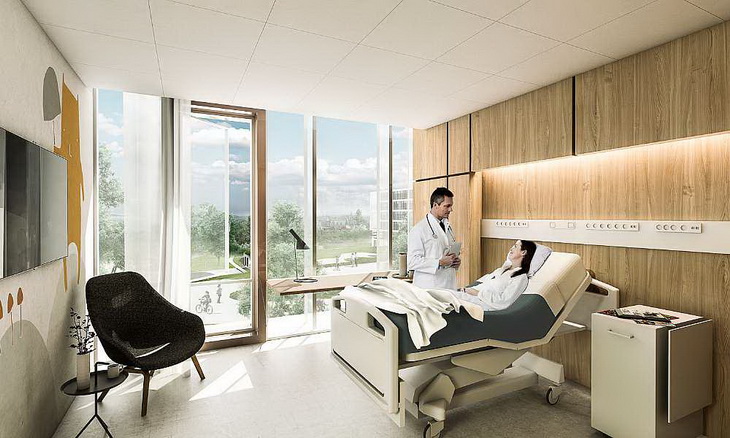 The hospital will provide a welcoming, urban atmosphere. The complex will be located on pastures on the outskirts of the town of Hillerød. Visitors will initially encounter the stunningly lit courtyards, grassy roofs, covered patios and atria of the reception area, an urban space which will also house several service functions, including a café, cinema, florist and hairdresser. From this area patients will be guided swiftly into the many and various hospital functions. As part of the general wayfinding solution,each individual unit and building will be uniquely designed to make it easy to find your way around. Wherever you look, light, air and green environments permeate into the core of the hospital, providing sensory experiences to enhance the healing effects of therapies and rehabilitation.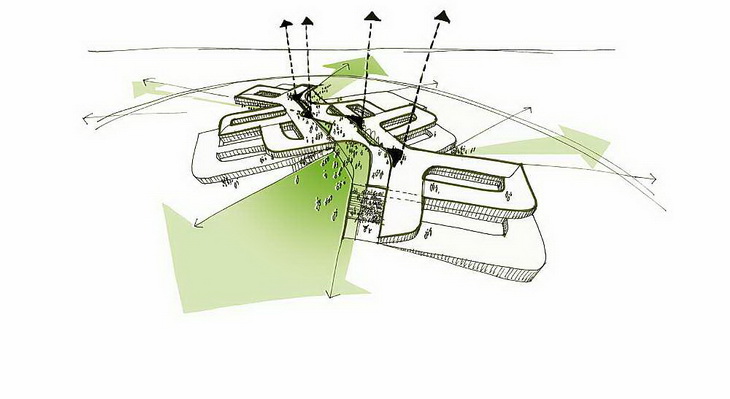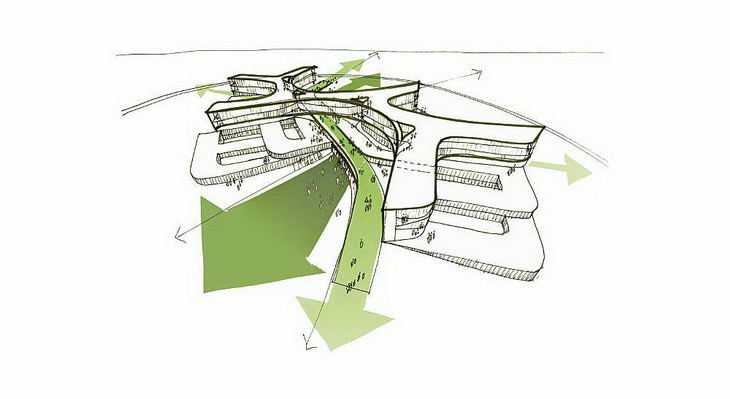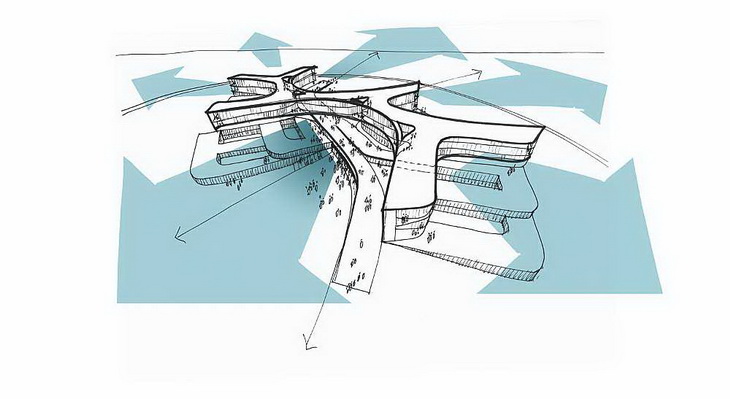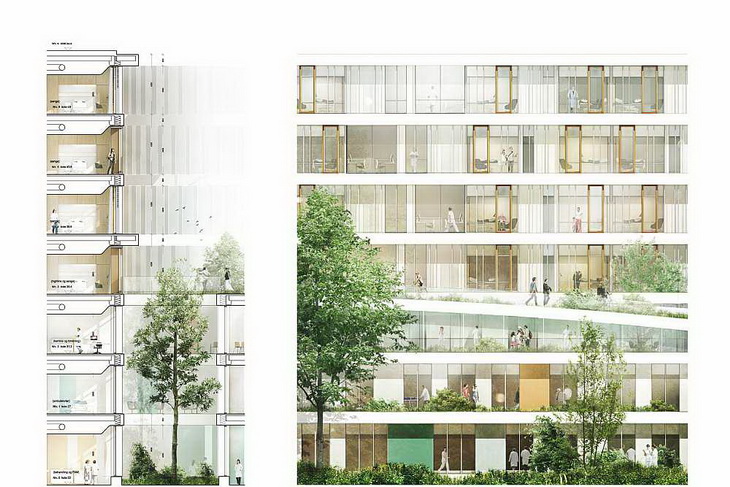 Where the technical design is concerned, decentralised technical systems ensure that the hospital areas are optimally exploited. Instead of locating power, plumbing and ventilation at a single central facility, the design proposes decentralised systems, which will make it possible to alter the functions in specific spaces without impacting the functions in adjacent rooms. This solution also means that the systems can easily be adapted to meet future requirements.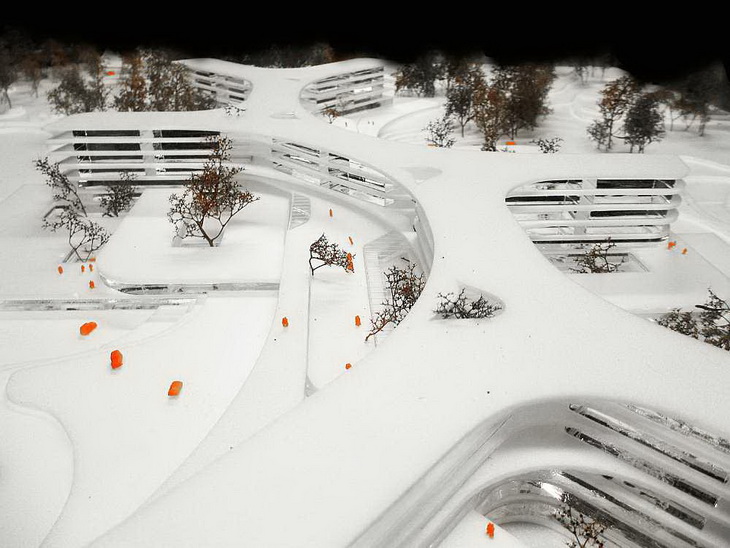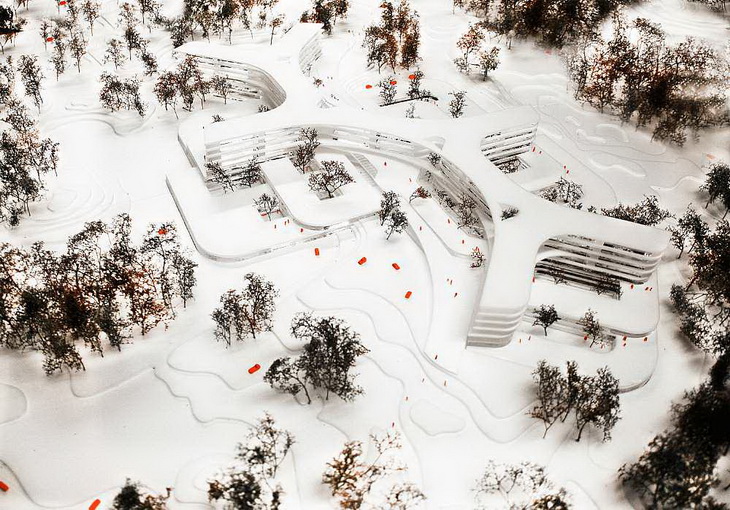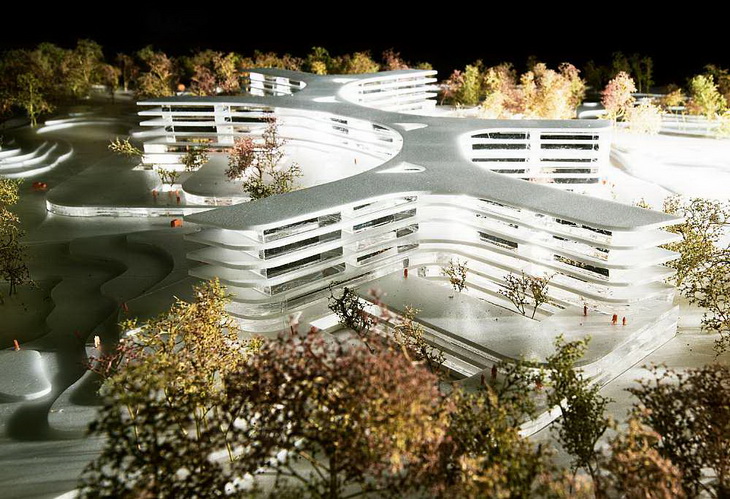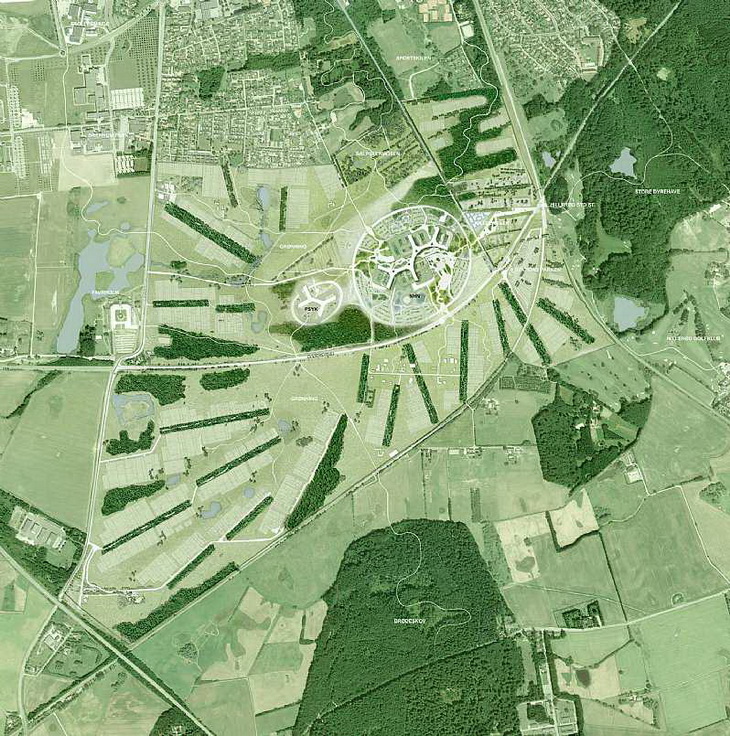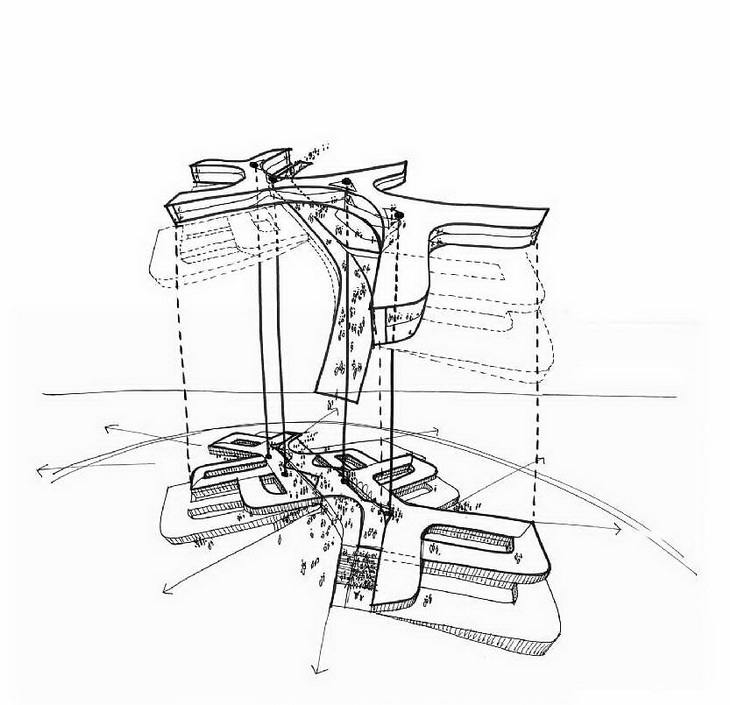 Project: New North Zealand Hospital
Designed by C.F. Møller Architects
Client Consultant: Cowi A/S, Ann-Pia Puggard
Engineering: Alectia A/S, Rambøll A/S, Søren Jensen Rådgivende Ingeniørfirma A/S
Architect: C.F. Møller Architects in collaboration with Cubo Arkitekter
Landscape: Tredje Natur
Size: 124000 m2
Location: Hillerød, Denmark
Website: www.cfmoller.com