Boema Restaurant by Corvin Cristian
|
Impressive interior project design of Boema Restaurant in Bucharest, Romania, comes from the drawing board of Corvin Cristian practice. Discover more of this impressive project after the jump:
From the Architects:
Boema is a restaurant and bar located in a 1800 heritage building. There was no witness left of its former decoration so we had to imagine a contemporary yet reverent to the past one. we found inspiration in the around the corner 1400 gothic cathedral from which we replicated the wainscot in a fresh and surprisingly un-gothic light blue. But here stops the historicism. all the composition is based on irony and contrast.
The 60's Scandinavian style furniture matches surprisingly to the Gothic (possibly the same elegance and lightness of the structure). The roughness of the exposed old beams ceiling is counterpointed by the elegant marble bar counter, the massive aluminum pendants stand up in front of the gothic curves, the opulent main room gets more value by its vicinity to the rustic one. The reclaimed wood high table adds an informal touch to the otherwise elegant setting in front of the Austrian stove.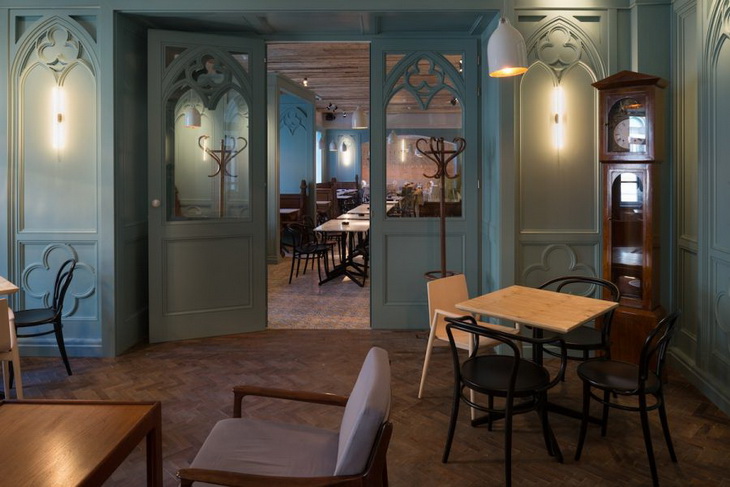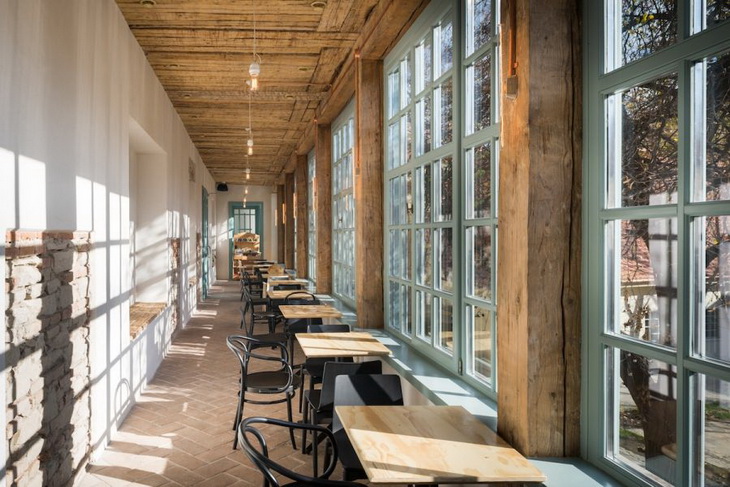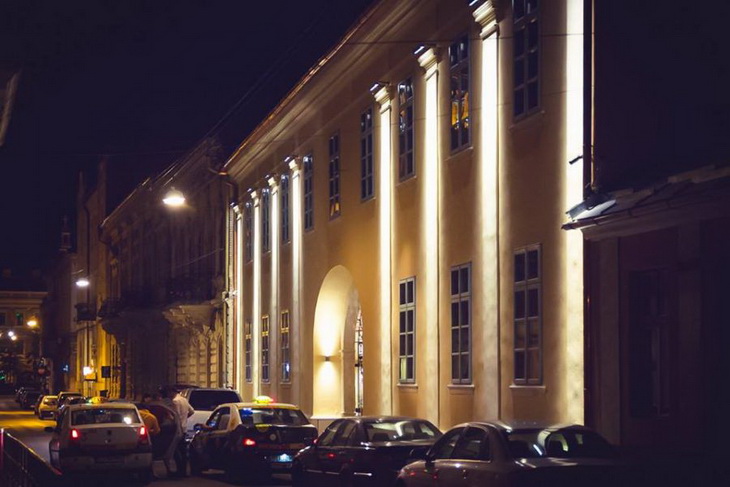 Project: Boema Restaurant
Designed by Corvin Cristian
Photography: Dacian Groza, Lucian Mandru
Location: Bucharest, Romania
Website: www.corvincristian.com