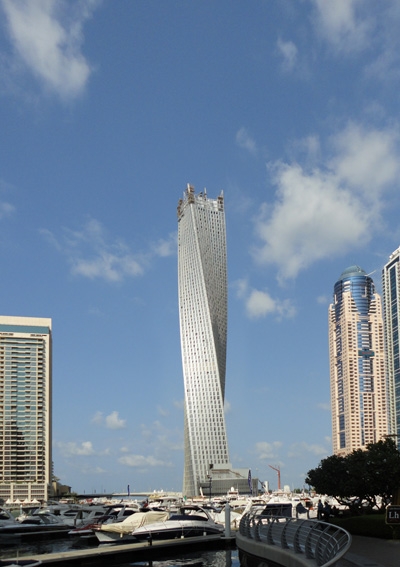 Project: Infinity Tower
Designed by Skidmore, Owings & Merrill LLP (SOM)
Site Area: 3,026.50 m2
Project Area: 111,484 m2
Number of Stories: 73
Building Height: 307 m
Location: Dubai, United Arab Emirates
Website: www.som.com
Practice Skidmore, Owings & Merrill LLP (SOM) in charge of Infinity Tower skyscraper has started the task back in 2006, the impressive building is now complete. It accomodates 73 floors, reaches the height of 307 meters and it is a new addition to the ever taller skyline of Dubai.
Discover more of the design after the jump:
From the Architects:
The design for Dubai's Infinity Tower exemplifies SOM's belief that the exterior form of a high-rise should be a direct expression of its structural framework. The understanding that great architecture must be more than skin deep is reflected as powerfully today in Infinity Tower as in such SOM 20th century landmark designs as Lever House, Sears Tower, and John Hancock Center.