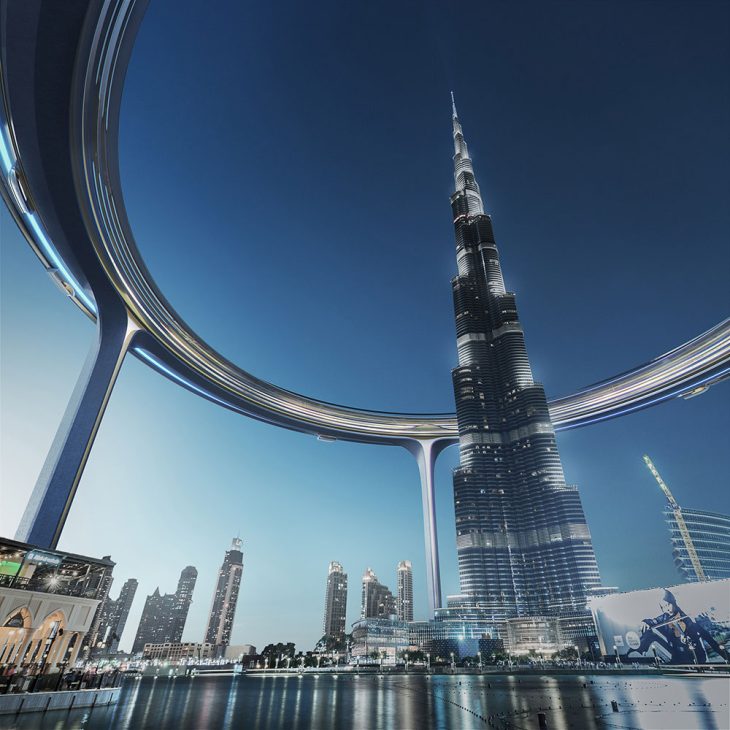 A circular tower might be the best answer Dubai (United Arab Emirates) has to offer to the Saudi Arabia's THE LINE project, but is the design itself a realistic proposal?
The design proposal comes from ZN Era architecture office, a Dubai based team working on projects pushing the limits of contemporary architecture. ZNera
"There is no coherent materiality or spatiality but rather a juxtaposition of various materials and different levels of representation. By moving in and around the work | we aim to simultaneously induce perceptions of discontinuity and synthesis. The construction as such enables us to simultaneously experience the duality of identity between the self and society," shares ZNera
Architecture studio ZN Era has proposed a show-stopping design in a form of a circular skyscraper named Downtown Circle. The proposal finds the new building circling around Burj Khalifa in downtown Dubai. The project is exploring a 550 meter tall structure with 3000 meters of circumference. The project design features two interconnected main rings. The building is imagined to house residential, public, and commercial unites. Furthermore various cultural spaces are envisioned.
Set to be 550-metres tall and 3,000 metres in circumference, the skyscraper would be composed of two interconnected main rings that will house residential, public, commercial and cultural spaces. ZNEra's proposal is an alternative solution to the traditional form of a skyscraper. The architecture practice is working continuously of envisioning the new form of a building tower.
As the race for mega-structures continues throughout Asia, this latest proposal might even spark future debates. Whether these megastructures are even close to reality, liveable and even possible even when budgets are not even discussed. The Saudi Arabia's proposal for the 170KM long city THE LINE came to harsh and still ongoing criticism. With the news of project actually breaking ground the whole idea still exists in the realm of Sci-Fi novel.
Discover more of the project in our gallery: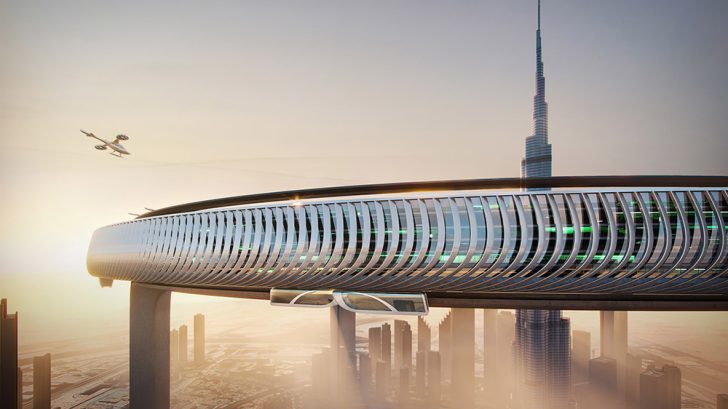 For more inspiring work by ZN Era visit their official web page: znera.space.